LVCVA's Ralenkotter trying to rip taxpayers off one last time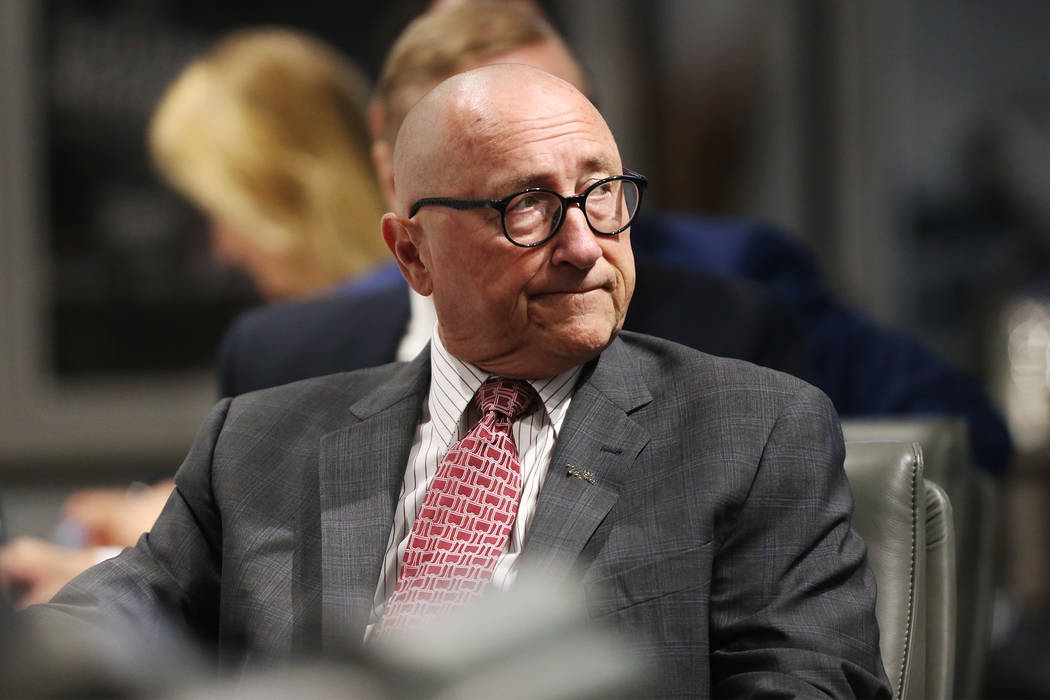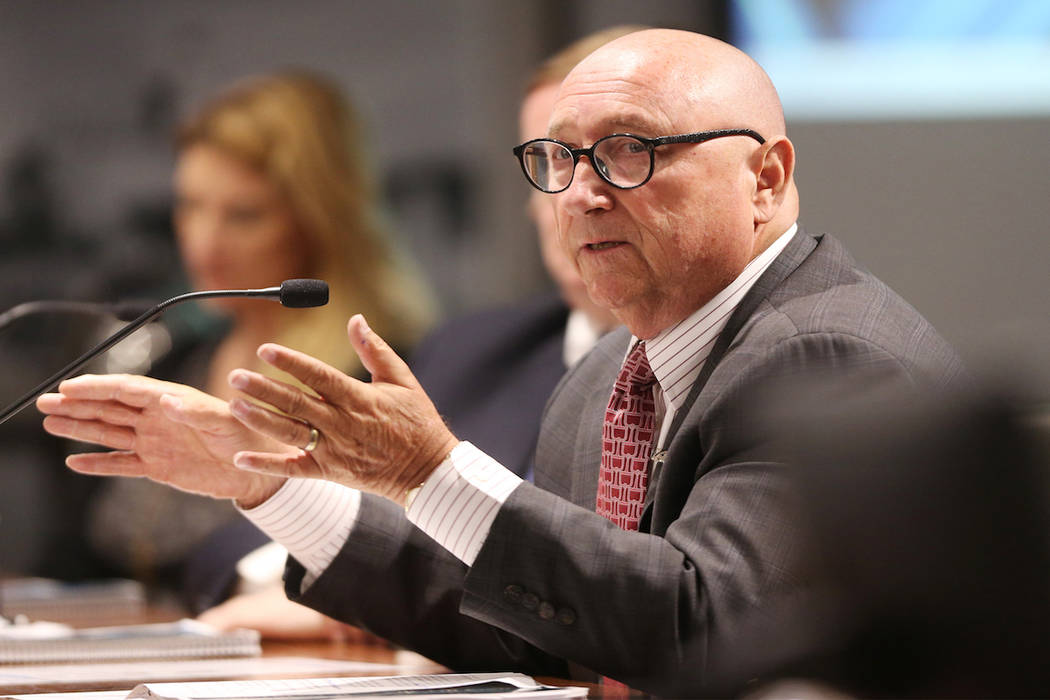 Rossi Ralenkotter wants a diamond parachute for the platinum parachute of his golden parachute.
There's a good chance that's exactly what the Las Vegas Convention and Visitors Authority board gives its embattled CEO next Tuesday. Ralenkotter is stepping down Aug. 31 and wants a massive severance package. According to the meeting agenda, the board will vote on a separation agreement with Ralenkotter, a 2018 performance bonus and an 18-month consulting contract.
Any one of those items will likely cost taxpayers six figures, and Ralenkotter wants all three of them. That's on top of his current $425,000-plus annual base salary. It would be shocking if that alone didn't cost taxpayers more than $1 million. Then there's his pension, which will pay him over $400,000 a year for the rest of his life if he selects the unmodified option.
This is utterly ridiculous for any public servant, but especially for one who's leaving the agency he ran engulfed in scandal. One of Ralenkotter's former lieutenants used LVCVA funds to buy $90,000 in Southwest gift cards between 2012 to 2017. An audit found he disguised the purchases by requesting inaccurate invoices. LVCVA employees spent $20,000 in cards for business travel and $20,000 for personal travel. Cards worth $50,000 remain unaccounted for.
Ralenkotter and his wife used gift cards worth more than $16,000 to pay for more than 50 trips. He repaid that money — after getting caught. He claims that he didn't know the LVCVA paid for the cards. Either he's lying or waste was so prevalent under Ralenkotter's leadership that he didn't think twice about not paying for dozens of flights.
Either way, the board has more reasons to fire Ralenkotter than shovel money at him. Metro is still investigating Ralenkotter for criminal wrongdoing. In a very odd move, Metro gave board chair Lawrence Weekly an update on that investigation Wednesday. "At this time, there is insufficient facts to support a criminal case against Mr. Ralenkotter," wrote deputy chief Shawn Anderson.
An ongoing investigation doesn't mean you're home free — just ask President Donald Trump about Robert Mueller.
At the very least, board members shouldn't use the lack of criminal charges as justification to give Ralenkotter more money. It's not just the gift cards. As the Review-Journal's investigative team has detailed, the LVCVA also spent lavishly on airfare, alcohol and iPads given away without recording a business purpose.
It's hard not to wonder whether Ralenkotter has leverage over individual board members. There's that big of a disconnect between public outrage over LVCVA waste and the board's willingness to tolerate Ralenkotter, despite actions that would get you fired from McDonald's. North Las Vegas Mayor John Lee deserves immense credit for being an outspoken exception to this rule. Lee has called on Ralenkotter to resign immediately and without an exit payment.
Assemblymen Keith Pickard, R-Henderson, and Ozzie Fumo, D-Las Vegas, have both spoken out against Ralenkotter's payout. More elected officials should do the same. Imagine how high public support would be for taking $50 million from the LVCVA and putting it toward education or tax cuts.
As the discussion about giving Ralenkotter more cash makes obvious, the LVCVA has money to spare.
Victor Joecks' column appears in the Opinion section each Sunday, Wednesday and Friday. Listen to him discuss his columns each Monday at 9 a.m. with Kevin Wall on 790 Talk Now. Contact him at vjoecks@reviewjournal.com or 702-383-4698. Follow @victorjoecks on Twitter.