Obamacare's so-called successes show why it has failed Nevada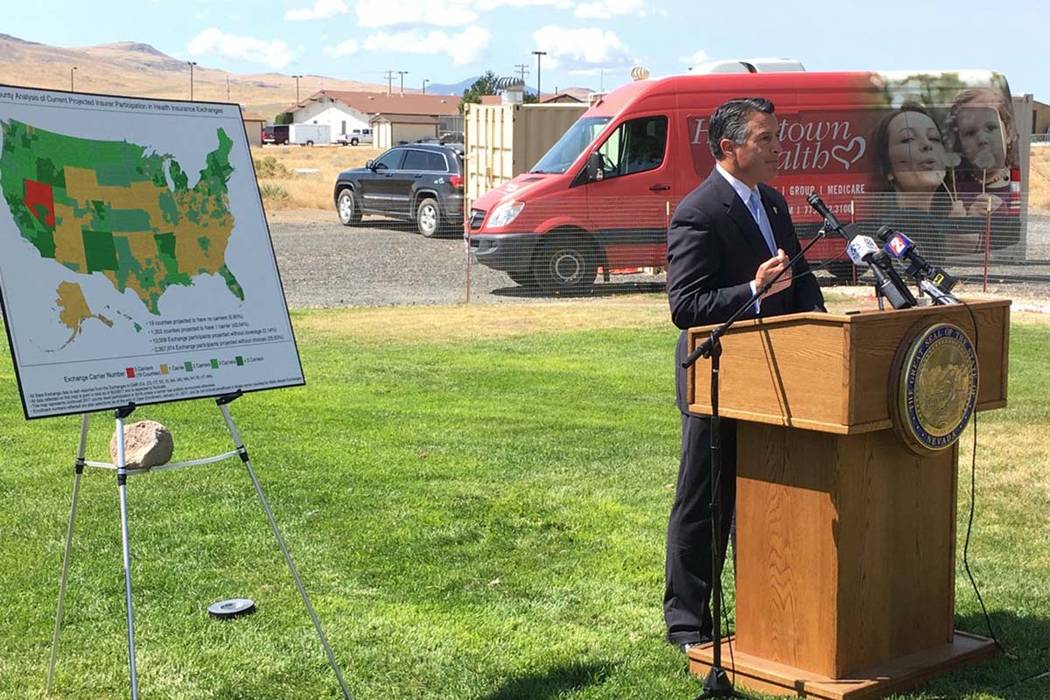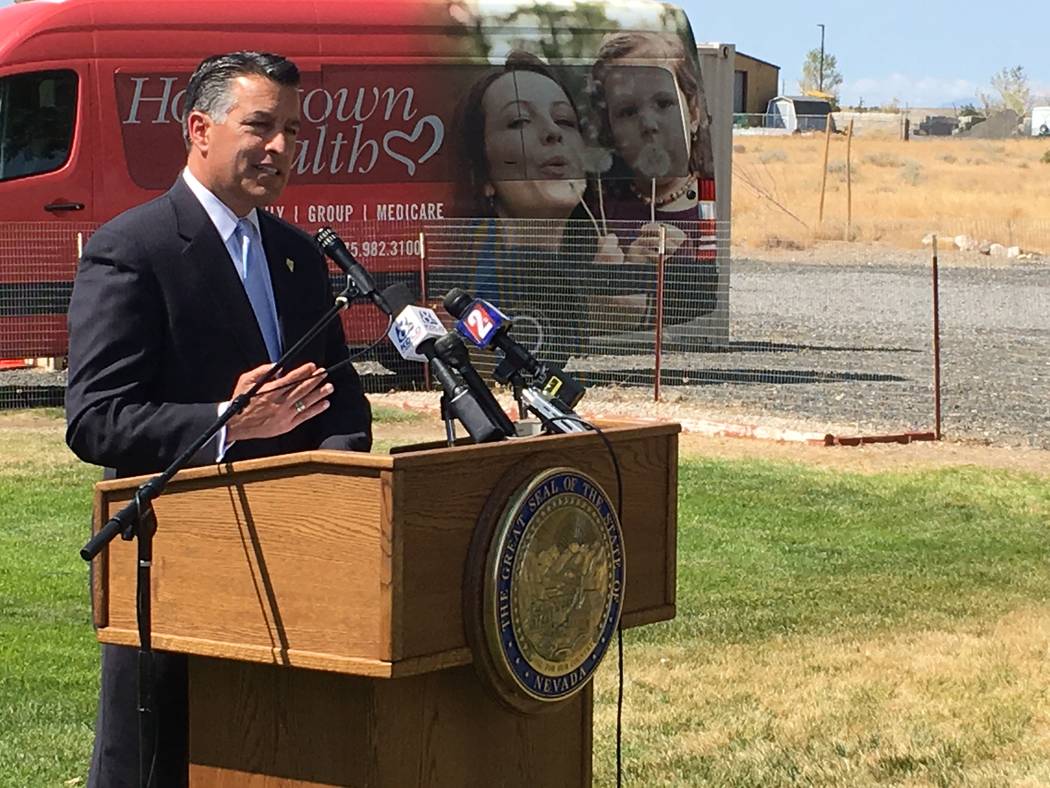 The best way to see how badly Obamacare has failed is to see how its defenders define success.
In June, Anthem announced it would pull out of Nevada's 14 rural counties. That left more than 8,000 Nevadans facing the possibility of not being able to buy health insurance from the Silver State Health Insurance Exchange. To qualify for Obamacare subsidies — a necessity given the high price of insurance under Obamacare — you must buy off an exchange.
Last week, Gov. Brian Sandoval held a celebratory news conference. He announced that SilverSummit, a subsidiary of Centene, would provide health insurance through the exchange in the 14 "bare" counties.
Sandoval praised SilverSummit, expressing "the state's sincere gratitude for stepping up" and "providing an insurance option for thousands of Nevadans."
Rural Nevadans now have an option but no details on premiums, deductibles or network coverages. Talk about a premature party. Imagine celebrating that you're about to buy a car without knowing what it looks like, whether it runs or how much it will cost.
The news isn't much better for Clark County. In 2017, three insurance companies offered coverage. Two of those companies, Prominence and Anthem, are leaving Nevada at the end of 2017.
So much for "if you like your health care plan, you can keep it."
With SilverSummit also offering plans in Las Vegas, Clark County residents will have two companies to choose from. Two.
This is good news under Obamacare.
It wasn't always like this.
"At one point in time, Nevada was the envy of a lot of states," said Dwight Mazzone, a licensed insurance broker. "We had six to eight carriers selling individual insurance."
But it's not just the loss of carriers. The costs are skyrocketing.
"The entire family, on Anthem Blue Cross and Blue Shield, in 2008 was $392 a month," said Kelly Flynn, a Las Vegas business owner. "Our last time on traditional insurance was $1,200 a month. That was a couple of years ago, with a $12,000 deductible.
"That was a significant increase over what it used to be. The old deductible for total out of pocket was $6,000."
There was more to the story when the Congressional Budget Office predicted millions of people would have lost coverage under Republican reforms to Obamacare. Flynn didn't have insurance. He had a second mortgage payment that let him escape the individual-mandate penalty. It's the same problem facing millions of other Americans.
Flynn has since moved his family to Samaritan Ministries, an organization of Christians who share medical costs. Obamacare allows cost-sharing organizations, like Samaritan Ministries, that roughly replicate private insurance.
The family's cost now is about $500 a month with a $1,250 deductible. The family also pays any expenses under $300.
It's good news that Nevada's 14 rural counties have an insurance option.
But the fact that this now qualifies as good news — worthy of a gubernatorial news conference — shows why Obamacare is a disaster.
Victor Joecks' column appears in the Nevada section each Sunday, Wednesday and Friday. Listen to him discuss his columns each Monday at 9 a.m. with Kevin Wall on 790 Talk Now. Contact him at vjoecks@reviewjournal.com or 702-383-4698. Follow @victorjoecks on Twitter.