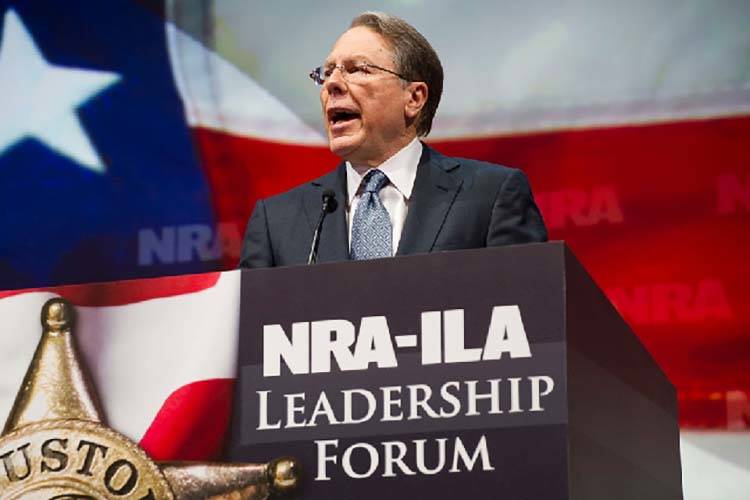 Liberals are losing their minds. They suffer from TIDs — Trump Insanity Disorder.
Exhibit A is the mayor pro tem of Dallas, Dwaine Caraway. He just urged NRA officials to find a new home for their May 4 convention set for Dallas.
First, what an irrational and immature statement. A mayor's job is to sell his city, to sing his city's praises, to attract business and conventions. Not to turn business away.
Second, what a selfish statement. Did he bother to ask the Dallas employees affected by the loss of a major convention what they thought? What about the employees of the airlines bringing the thousands of NRA members to and from Dallas? Or the Dallas hotel employees? Or the employees of the convention center? Or the waiters, waitresses and bartenders at Dallas restaurants?
This is Trump Insanity Disorder. TIDs. Liberals are willing to damage people's livelihoods because they personally don't like guns.
But it's time to turn lemons to lemonade. I know a city that can throw a party … and run a convention … and show attendees the time of their lives … and roll out the red carpet. Vegas, baby.
I'm inviting the NRA to relocate its convention to Las Vegas, the convention capital of America.
The Nevada Constitution bans income taxes and welcomes guns in the hands of law-abiding citizens. We're also the only city that could quickly accommodate a massive NRA convention on 60 days' notice. We have about twice as many hotel rooms as Dallas (150,000 to 80,000). We have the convention space. We have the best tourism employees in the world to make these NRA members feel at home.
By the time we're through, NRA officials will wonder why they didn't book their convention in Vegas in the first place.
More gun thoughts. Guns didn't kill those kids in Parkland, Fla. A mentally ill nut case did. FBI incompetence contributed. Police dropped the ball, too — they had 39 calls to his home and never arrested him. And "gun-free zones" played a part. You ever notice almost every mass shooting is in a gun-free zone?
We need armed guards at schools.
We need one entrance to schools, protected by armed guards and a gun detector.
We need armed and trained parents as volunteers.
We need police substations next to school entrances.
We need drone technology. Perhaps drones armed with tear gas, stun guns and cameras able to send video to the security staff and local police so they can instantly assess the situation.
But most of all, we need armed teachers (or administrators).
Look to Israel. There are no "gun-free schools" in Israel. Israel mandates armed security in schools. Teachers in Israel have been armed and trained by the government since 1974. In all that time, there have been only two school shootings. In both cases, the perp was shot to death by armed teachers. The students of Israel are much safer than in America — because of armed teachers.
We protect everything of value with guns — banks, courthouses, federal buildings, sports stadiums, airports, politicians, celebrities. They all have armed security. It's time to protect our kids the same way. Guns (in the right hands) save lives.
It's time to have armed security and armed teachers (or administrators) at every school in America.
And it's time to move the NRA convention to Vegas. I'm inviting you. You'll be welcome here. You'll feel at home here. Vegas wants your business. Tell them WAR sent you.
Contact Wayne Allyn Root at Wayne@ROOTforAmerica.com. Hear or watch the nationally syndicated "WAR Now: The Wayne Allyn Root Show" from 3 to 6 p.m. daily at 790 Talk Now and at 5 p.m. on Newsmax TV.