RUBEN NAVARRETTE JR.: America's co-dependent relationship with Mexico turns deadly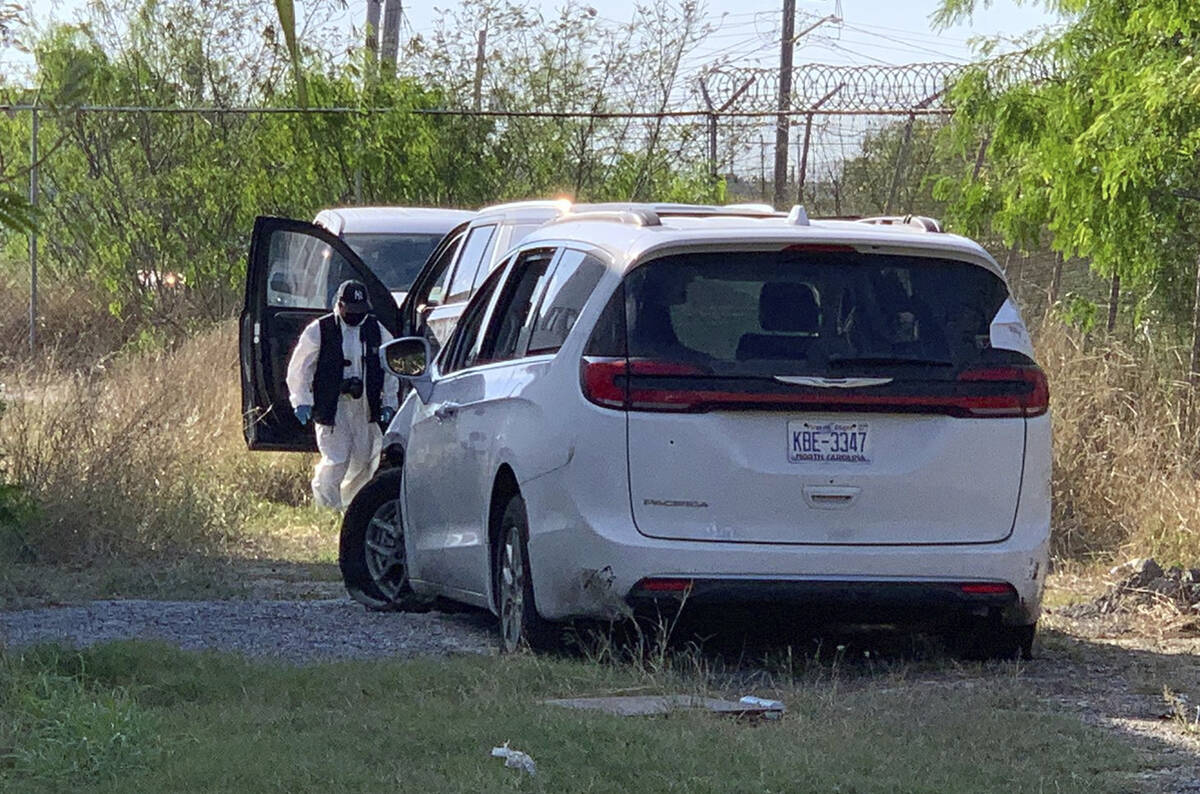 The estimated 40 million Mexican Americans living in this country are both cursed and blessed.
We are cursed to spend our lives as cultural nomads, too Mexican to be completely part of America and too American to be totally at home in Mexico. But we're also blessed with a clear understanding of both countries. We see the good, the bad and the ugly.
For instance, as an American of Mexican descent, I have a superpower — knowing what makes both Americans and Mexicans tick.
I've often joked that the reason Mexico was created was so the United States would always have something to look down on. Our country has a long history of anti-Mexican animus steeped in racism. The common thread is arrogance. Many Americans think themselves superior to Mexicans, whom they see as corrupt, docile, sinister or violent.
That final descriptor is probably top of mind for many Americans. The events that unfolded recently in the Mexican border city of Matamoros, near Brownsville, Texas, are a reminder of how unstable our neighbor's world can be.
The recent kidnappings of four Americans by armed men was harrowing. The fact that two of the captives were killed, with another wounded by gunfire, is tragic. Yet the irresponsible manner in which all this is being discussed here in the United States is despicable.
Legislation introduced by Reps. Dan Crenshaw, R-Texas, and Michael Waltz, R-Fla., would give the president the authority to use the U.S. military against drug cartels in Mexico.
There is also chest-thumping from Mayra Flores, a Mexican-born Republican who won and then lost a congressional seat in South Texas. "We must immediately label the Mexican cartels as terrorists!" Flores tweeted.
If we're talking about domestic terrorists who, within Mexico, use fear and intimidation to control Mexican citizens, count me in. But if the argument is that Mexican cartels are — as a recent Wall Street Journal op-ed by former attorney general William Barr claims — "more like ISIS than the American mafia," that's a real stretch.
Have the cartels declared a holy war against Americans because they despise our values, reject our culture and resent our lifestyle? Of course not. Instead, it's our values and culture — which includes the casual use of a variety of illegal drugs — that help pay for the lifestyle the cartels enjoy.
Meanwhile, Americans have, as part of our lifestyle, the expectation that we can get whatever goods or services we desire whenever we want at a price we can afford. So when we want an elective medical procedure that's not within our budget, we won't hesitate to drive or fly to Mexico to get it.
Living near the U.S.-Mexico border, I know several Americans who think nothing of going to Tijuana to go to the dentist, or buy medication, or get eye exams — all at discount prices. It's not enough that Americans see Mexico as a temp agency where we can find workers to do jobs we won't do. Now the country is also a pharmacy and health clinic.
Latavia McGee of Lake City, South Carolina, ventured to Matamoros, in the especially dangerous state of Tamaulipas — which the U.S. State Department has warned Americans not to visit — to get an elective medical procedure at a fraction of the price in the United States. She was accompanied by her cousin Shaeed Woodard and two friends, Eric Williams and Zindell Brown.
After crossing the border, their car was intercepted by gunmen who grabbed them and loaded them into another vehicle.
McGee and Williams, who was shot in the legs, were later found in a wooden shack. Woodard and Brown had been killed.
After the kidnappings, officials on both sides of the border suggested the Americans may have been targeted by mistake, and The Associated Press reported Thursday that it had obtained a letter claiming to be from a cartel faction apologizing to the victims and their families.
For some, this tragic story puts a spotlight on violence in Mexico, or so-called "medical tourism," or the brutal nature of Mexican drug cartels.
But for me, it's mostly a reminder of how interdependent Mexico and the United States have become. Every day, hundreds of thousands of people cross from one country into another, in both directions. They go shopping. They have dinner. They go to work. And yes, sometimes they even seek medical treatment.
Americans can build walls, deploy armies or dig moats and fill them with alligators. But on the border, that fact of life will never change.
Ruben Navarrette's email address is crimscribe@icloud.com. His podcast, "Ruben in the Center," is available through every podcast app.