5 players to watch during the Albuquerque-Las Vegas series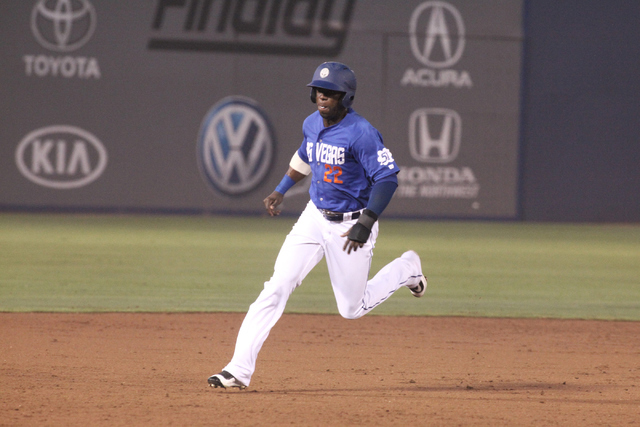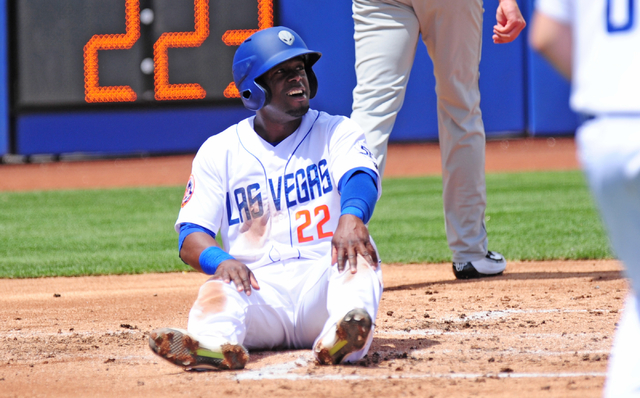 The Las Vegas 51s will finish the first-half of the season at home with four games in three days against the Albuquerque Isotopes. Here are five players to watch during the series:
Robert Gsellman, RHP, Las Vegas
Gsellman is scheduled to start Saturday, his first start since being activated from the disabled list and his second overall in Triple-A. He was 3-4 with a 2.71 ERA at Double-A Binghamton.
Gsellman, the Mets' No. 12 prospect entering the season, struggled in his first outing with Las Vegas on June 11, lasting three innings and allowing nine runs (five earned). At 22, he is the third-youngest player on the 51s, older than only Gavin Cecchini and Dilson Herrera.
Stephen Cardullo, OF, Albuquerque
Cardullo has been Albuquerque's most prolific hitter all season long, leading the Isotopes in home runs, RBIs and total bases. He is hitting .283/.357/.478 on the year and even has just two errors in the field.
Like many hitters, Cardullo's numbers drop off away from home. Eight of his 11 homers have come in Albuquerque, though he does have more doubles and triples on the road.
Dilson Herrera, 2B, Las Vegas
Herrera returned from a hamstring injury Wednesday night against Salt Lake after missing the previous six games. He went 2-for-3 with a home run and four RBIs.
Herrera was in a 1-for-20 slump before his injury, before which he was hitting .290/.337/.496. He will participate in the Futures Game on Sunday in San Diego.
Mike Tauchman, OF, Albuquerque
Tauchman has been a threat on the base paths all season long. His 17 stolen bases lead the Isotopes and are tied for sixth in the league.
He's not just a stolen-base threat. He gets on base at a .324 clip, including 18 extra-base hits.
Roger Bernadina, OF, Las Vegas
It's tough to have a better series than Bernadina did against Salt Lake, especially Monday night where he had five RBIs.
Overall he got on base in nine of his 15 plate appearances via five hits and four walks. He is hitting .295/.384/.468 after the series and is .372/.450/.605 at home this season.