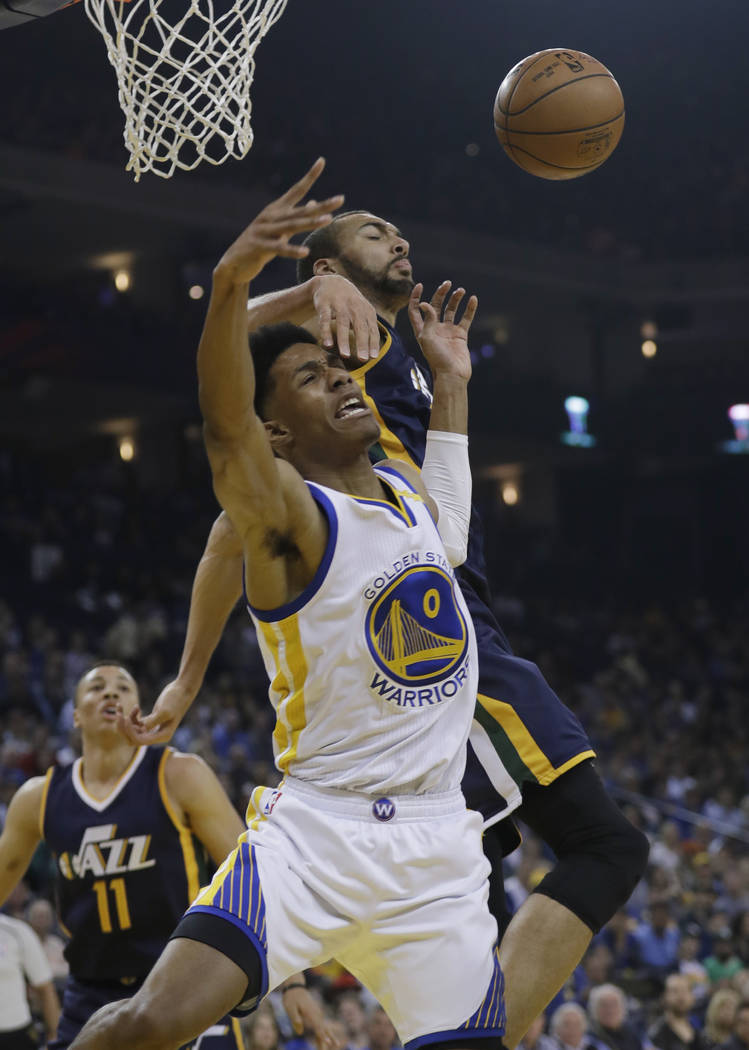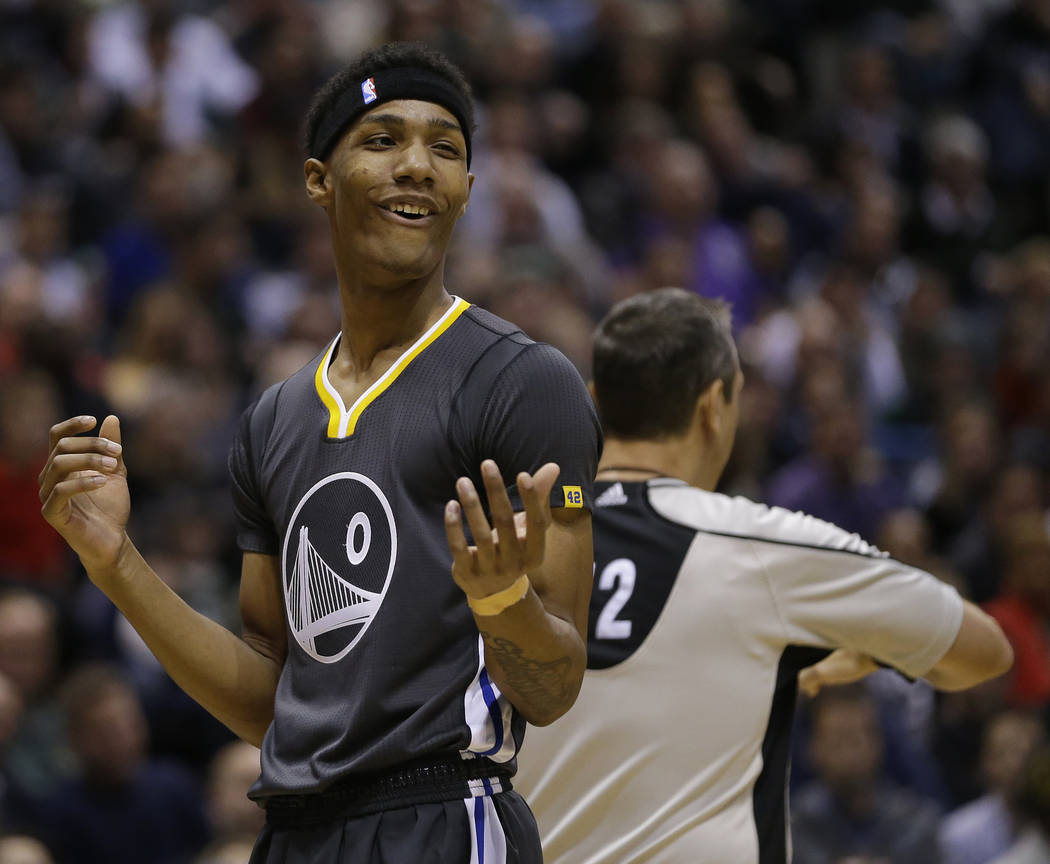 As he has spent his rookie season playing basketball at its highest level, competing on a championship team, calling two former MVPs his teammates, starting in the Western Conference Finals and now preparing for the NBA Finals, Patrick McCaw knows how good he has it.
The former UNLV star wasn't among the headliners at last year's draft, going in the second round and landing with the Golden State Warriors after being dealt by the Milwaukee Bucks.
But here he is still playing as the much-anticipated NBA Finals begins at 6 p.m. Thursday with the defending champion Cleveland Cavaliers visiting the Warriors.
"As a basketball player to get to this point brings a joy to me and my family that everything and all the time that we put in for me to get here all paid off," McCaw said. "Everything that I had to do and work for all contributed to me being in this moment, being part of this organization and playing in the NBA.
"This whole season has been a dream come true. Things that guys have always wished to be a part of or to make in their career, I'm doing in my rookie year. It's just surreal that I'm having this opportunity to play in the NBA Finals in my first year as a 21-year-old. I don't think a lot of people would even think I would make it this far."
McCaw is used to being the underdog and finding ways to prove doubters wrong.
He wasn't heavily recruited when UNLV signed him, and even though he went on to become the Rebels' best player in his sophomore season, it was risky to declare early for the draft.
McCaw bet on himself, but after not going in the first round, he was far from guaranteed to make a team.
Not only did McCaw make the Warriors, the 6-foot 7-inch guard played in 71 games and started 20, averaging 4.0 points and 15.1 minutes. He got his big opportunity late in the season, starting 15 games from March 2 to April 5 because of the absence of Kevin Durant, who had a sprained knee.
McCaw had his moments, scoring 11 points against Chicago on March 2 and 10 against Dallas on March 21. But he also was held to two or fewer points seven times during that stretch. His playing time also was all over the place, in one stretch playing 42, 14, 20, 15, 20 and 30 minutes.
But it was still playing time, and getting the chance to fill in while Durant was sidelined was crucial in McCaw's development.
"For me being able to replace him in the starting lineup, it was crazy to know I was filling in for him, somebody that had done so much in their career and such a great basketball player and kids around the world look up to," McCaw said. "And now they're watching Golden State, and they're like, 'Who is this No. 0 kid?' It was just a blessing. I didn't really expect to be in the starting lineup, but from then on, the coaching staff had faith in me and knew what I was able to do.
"That helped build my confidence and helped prepare me to learn the NBA game at a higher level now that I was thrown right into that fire."
McCaw has been called upon in the postseason as well, starting three games and playing in 10 of 12. He averages 5.0 points and 14.7 minutes, scoring 18 points in Game 2 of the Western Conference finals against San Antonio. McCaw found himself in the starting lineup of Game 4, finishing with six points and four rebounds in 17 minutes.
"I looked at it as when they first gave me the start when KD went down," McCaw said. "But I never expected to be on the floor with KD, Klay (Thompson), Steph (Curry) and Draymond (Green) my first year and competing at the highest level and calling those guys my teammates, but I was ready for it. I had prepared all season. I had continued to grow and learn, and I wasn't afraid of the moment."
McCaw said he didn't know whether he would start against the Cavaliers, and just as uncertain is the Warriors' coaching situation.
Steve Kerr won't coach in Game 1 because of issues that stem from back surgery almost two years ago. Mike Brown has coached in Kerr's place for most of the playoffs.
The Warriors have swept through the postseason despite the potential distractions, and McCaw said he and his teammates have taken questions about who's coaching in stride.
But they know the challenge that awaits in LeBron James and the Cavaliers, who rallied from a 3-1 deficit last year to deny Golden State back-to-back championships.
"This organization and this team has been here before," McCaw said. "They've played against the Cavs before, and they know what's at stake. So I know everybody in our organization is ready for the moment. The guys are ready to play."
Contact Mark Anderson at manderson@reviewjournal.com. Follow @markanderson65 on Twitter.