Las Vegas power brokers unaware of WNBA team's move to valley
October 13, 2017 - 8:44 pm
Updated October 13, 2017 - 9:46 pm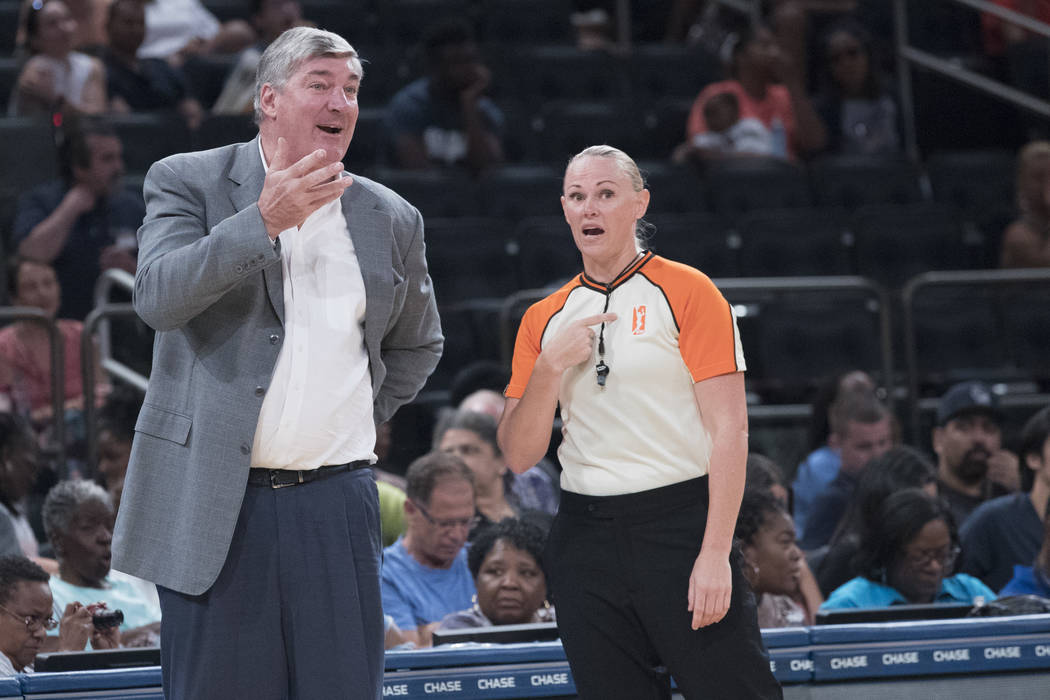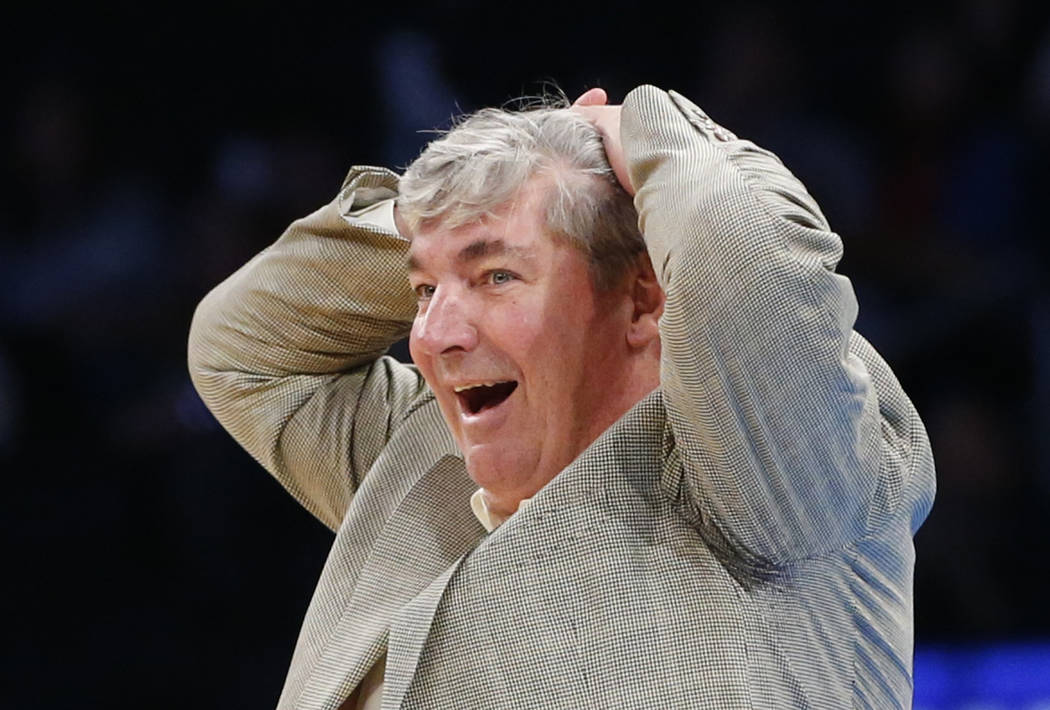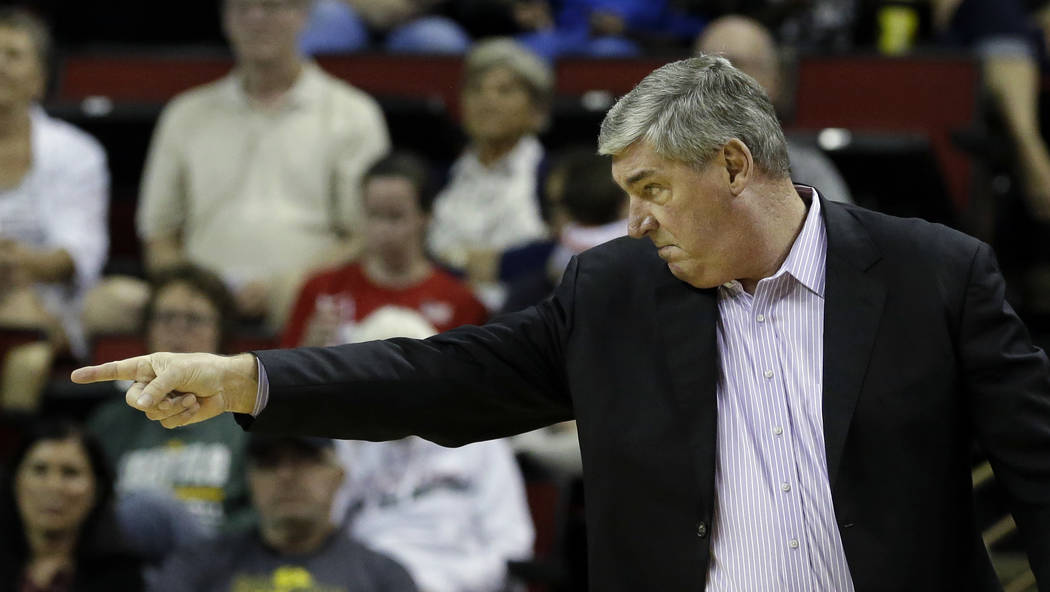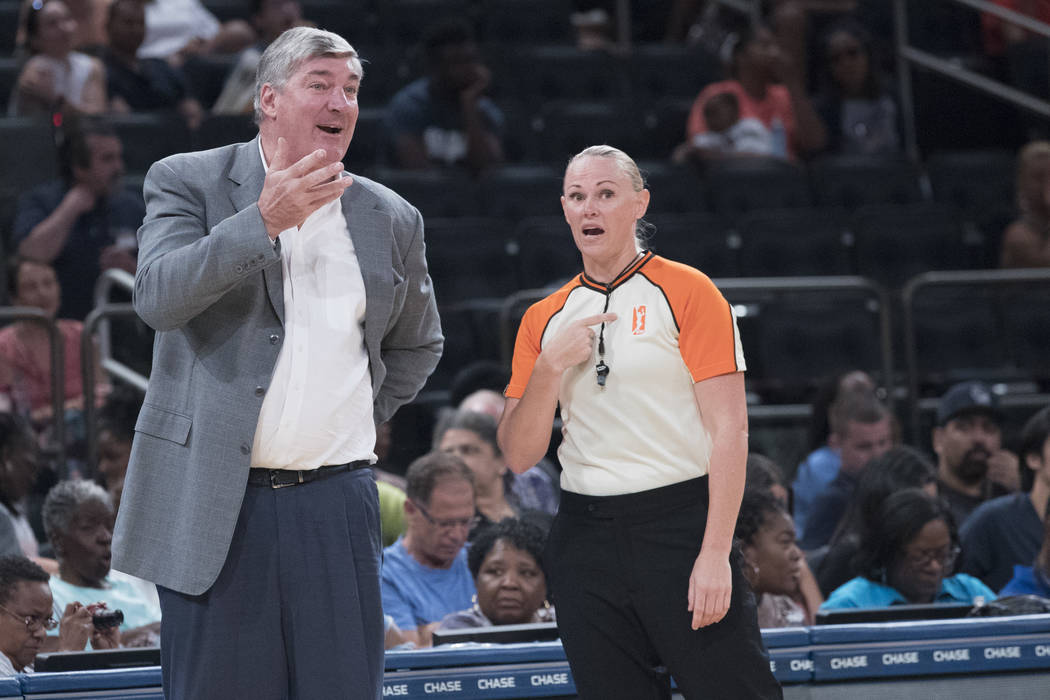 The mystery surrounding the relocation of a WNBA team to Las Vegas and its buyer continues to grow.
But the team reportedly already has a coach and general manager in place.
Former NBA player Bill Laimbeer, currently the coach of the New York Liberty, will take over as coach and GM for the Las Vegas team, according to The Associated Press.
Whom his boss will be remains a mystery.
A day after the San Antonio Stars confirmed in a statement late Thursday that negotiations were underway to sell and relocate the franchise, Las Vegas power brokers said they hadn't heard a word about the move, the identity of the new owner or where the team would play.
"I have heard rumors, but I don't pay a lot of attention to them," Clark County Commissioner Steve Sisolak told the Review-Journal on Friday in a voicemail message. "Between NBA teams and more arenas and stadiums, it's kind of overwhelming. Until I get somebody of significant substance and reliability that I know tells me that, I don't put a lot of faith in it. I have not gotten that particular rumor or tidbit from anybody that I would put in that league. For me right now, it's still a rumor, and I can't substantiate it. I wish I could."
Others had similar answers.
Mayor Carolyn Goodman was unaware of the identity of the buyer, according to a spokesperson in her office.
Golden Knights owner Bill Foley said before Friday night's game at T-Mobile Arena that he isn't part of the transaction.
"There's no truth whatsoever," Foley said. "I like hockey. I'm a hockey guy."
UFC president Dana White denied any involvement or knowledge about the acquisition of the franchise.
Members of the Maloof family said Thursday they were not involved in the sale.
Several representatives of MGM Resorts did not respond to requests for comment. The company operates arenas at the MGM Grand and Mandalay Bay, as well as T-Mobile Arena.
MGM CEO Jim Murren said in an October 2016 interview that he was pursuing an NBA team that he could move to Las Vegas to join the NHL's Golden Knights as anchor tenants at T-Mobile.
A UNLV spokesperson said Thursday night that the university had not been approached about the Thomas & Mack Center becoming the home to a WNBA team.
Steve Stallworth, manager of South Point Arena and Equestrian Center, said he has not been contacted about using the facility and had no knowledge of a potential buyer.
But Stallworth said this wasn't the first time the WNBA has been linked to Las Vegas. There was at least a passing discussion about the market when Orleans Arena was constructed in 2003.
"NBA executives at the time did come to tour the facility, to see if it was a good facility for the WNBA," said Stallworth, who oversaw the venue at the time. "We're talking 2003, '04. There was some interest there. At least they toured the facility. They never followed up. We never followed up. It never got farther than that."
The WNBA league office declined comment Friday, referring to a statement issued by spokeswoman Dina Skokos late Thursday.
"Negotiations with a potential buyer of the Stars team are ongoing," the statement read. "Once those discussions are concluded, we will provide additional information."
Any sale and move would need approval of the NBA and WNBA board of governors.
WNBA attendance reached a six-year high in 2017, with an average of 7,716 per game. It was the second consecutive season that average attendance had increased.
San Antonio averaged 6,386 per game, which was an increase of one fan per game over the 2016 season and placed the Stars 10th in the 12-team league for the 2017 season.
The Stars have finished with the league's worst record in each of the past three seasons, including an 8-26 mark in 2017. The last playoff appearance was in 2014, and the franchise hasn't posted a winning record since 2012.
Former Mojave High School and UNLV player Sequoia Holmes is listed on the San Antonio roster.
Contact Adam Hill at ahill@reviewjournal.com or 702-277-8028. Follow @adamhilllvrj on Twitter.
Related
Report: WNBA's San Antonio Stars moving to Las Vegas