Report: WNBA's San Antonio Stars moving to Las Vegas
October 12, 2017 - 7:55 pm
Updated October 12, 2017 - 9:53 pm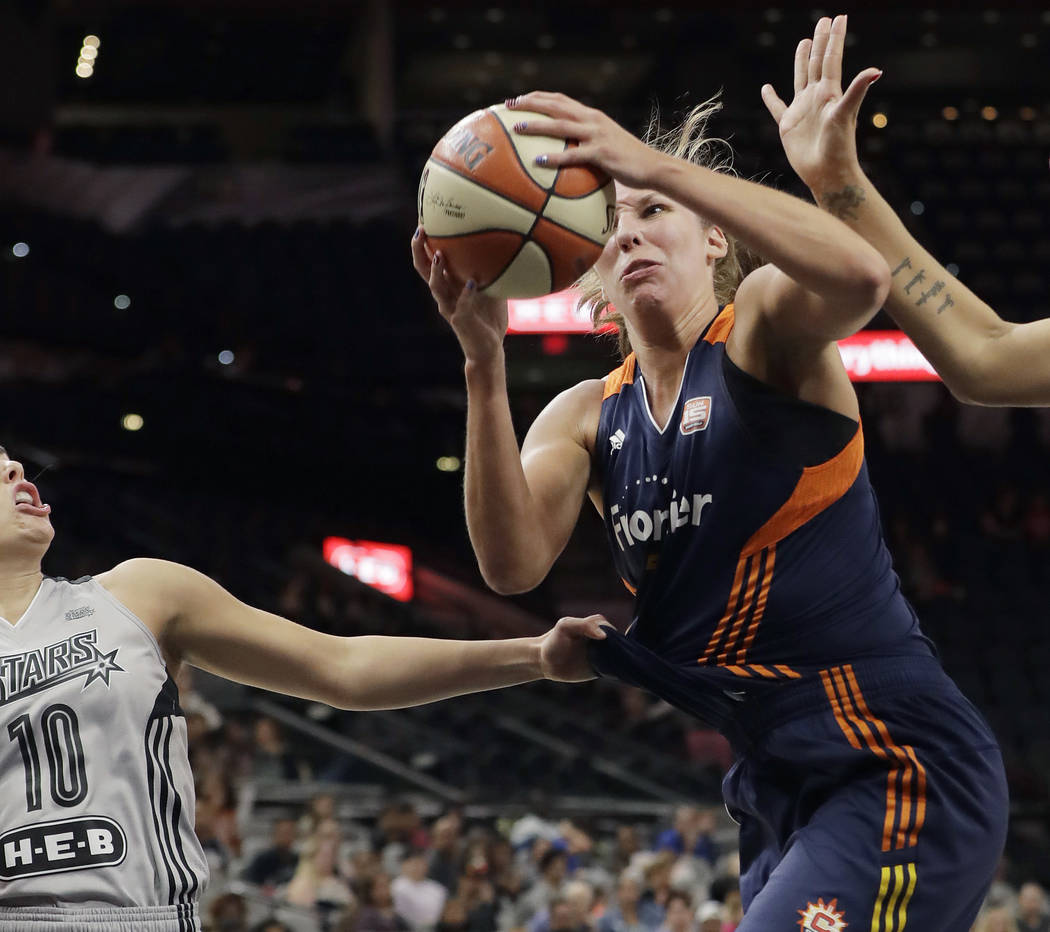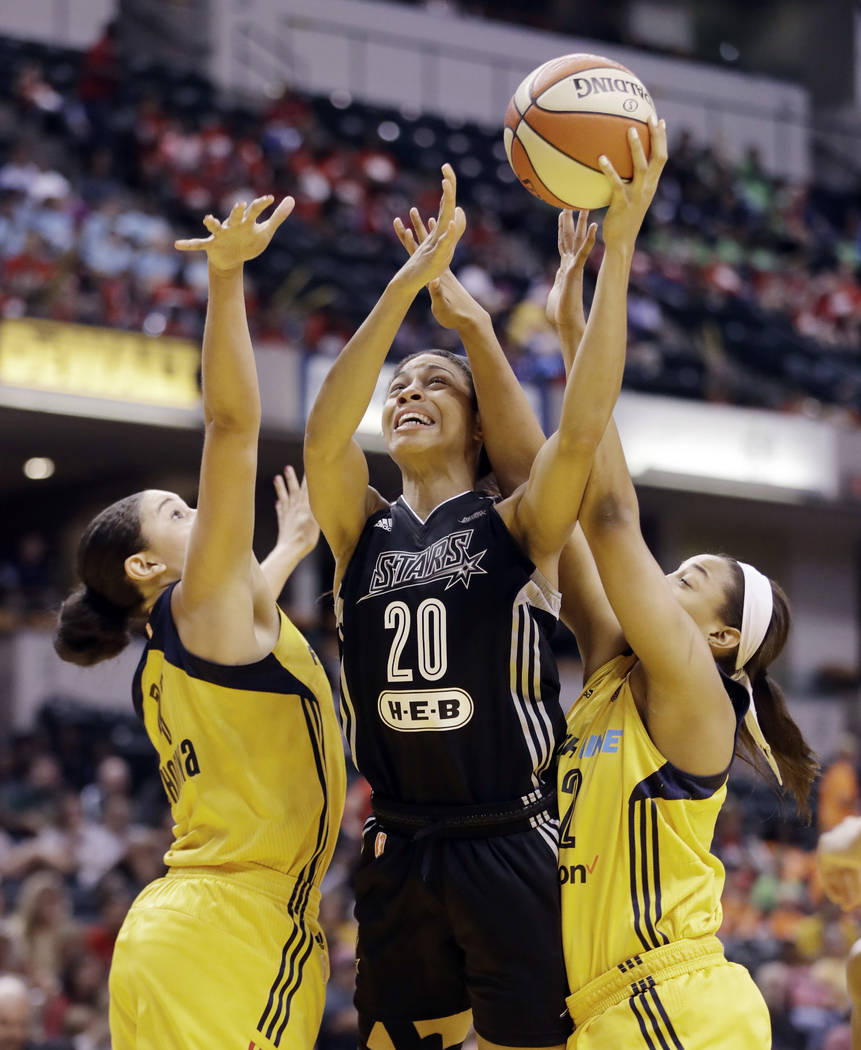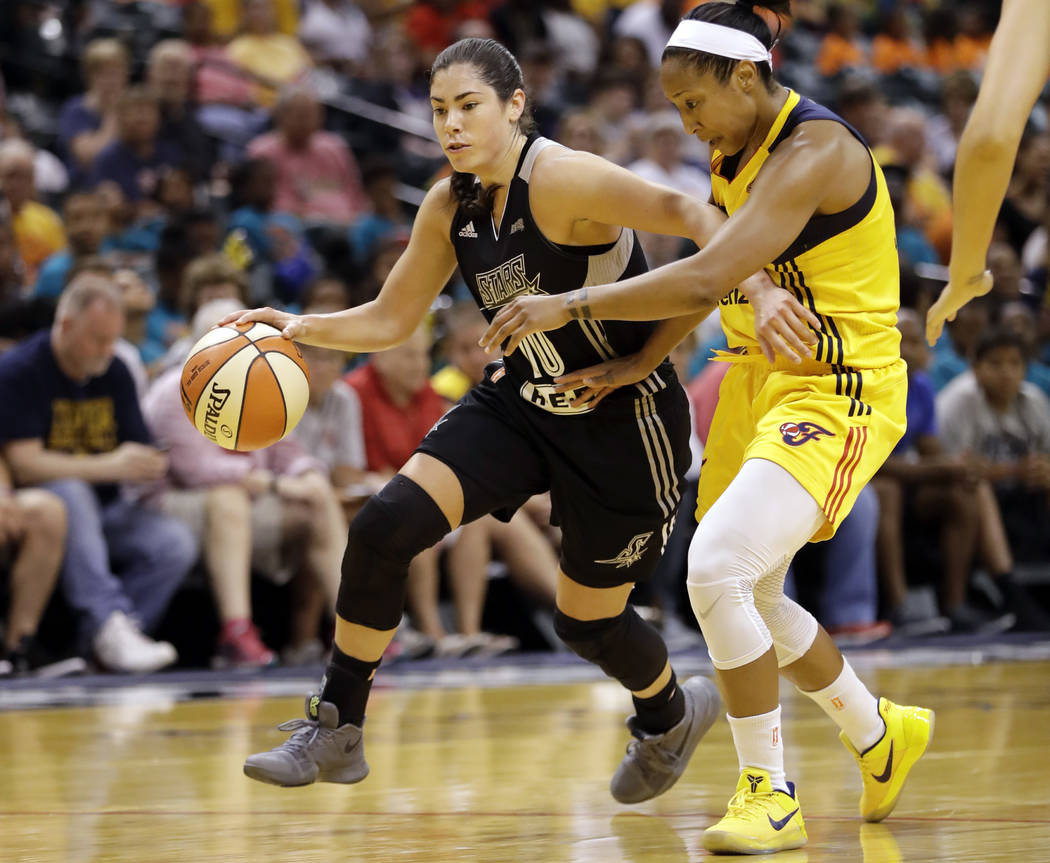 The San Antonio Stars of the WNBA are being sold to an undisclosed buyer and will move to Las Vegas, according to an ESPN report.
Multiple outlets reported on the possible move, and the team announced the negotiations on Twitter. The team currently is owned by the San Antonio Spurs of the NBA.
The Associated Press reported that the buyer is based in Las Vegas.
Members of the Las Vegas-based Maloof family, which previously owned the Houston Rockets and Sacramento Kings of the NBA, told the Review-Journal on Thursday they were not involved in the Stars sale.
A UNLV spokesperson told the RJ that the university has not been approached about the Thomas & Mack Center becoming the home to a WNBA team, adding that it is always open to evaluating opportunities. The T&M has hosted the NBA Summer League since 2004.
It is unclear where the team would play. Possible venues include T-Mobile Arena, the MGM Grand Garden, the Thomas & Mack Center and Orleans Arena.
Any sale or move would need approval by the NBA and the WNBA Board of Governors.
"Negotiations with a potential buyer of the Stars team are ongoing," WNBA spokesperson Dina Skokos said. "Once those discussions are concluded, we will provide additional information."
The Stars are one of the original eight franchises in the WNBA. They initially were located in Utah and called the Starzz before moving to San Antonio in 2003.
San Antonio reached the WNBA finals in 2008, but has had the league's worst record for the past three seasons. They were 8-26 in the 2017 season.
"The WNBA and Spurs Sports & Entertainment have been in negotiations with a buyer to purchase and relocate the San Antonio Stars," the Spurs said. "… On behalf of Spurs Sports & Entertainment ownership, management and staff, we are all very thankful to the wonderful Stars fans, season-ticket members and corporate sponsors who have supported the team over the last 15 years."
Ron Kantowski contributed to this story. Bill Bradley can be reached at 702-387-2909 or bbradley@reviewjournal.com. Follow @bbradleyLV on Twitter.