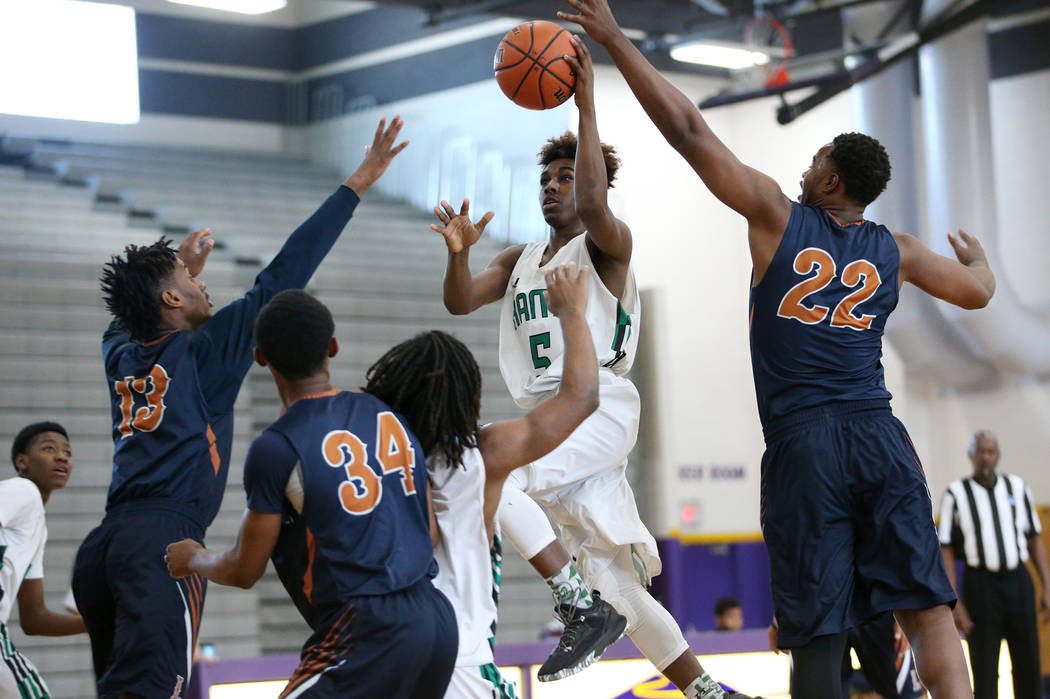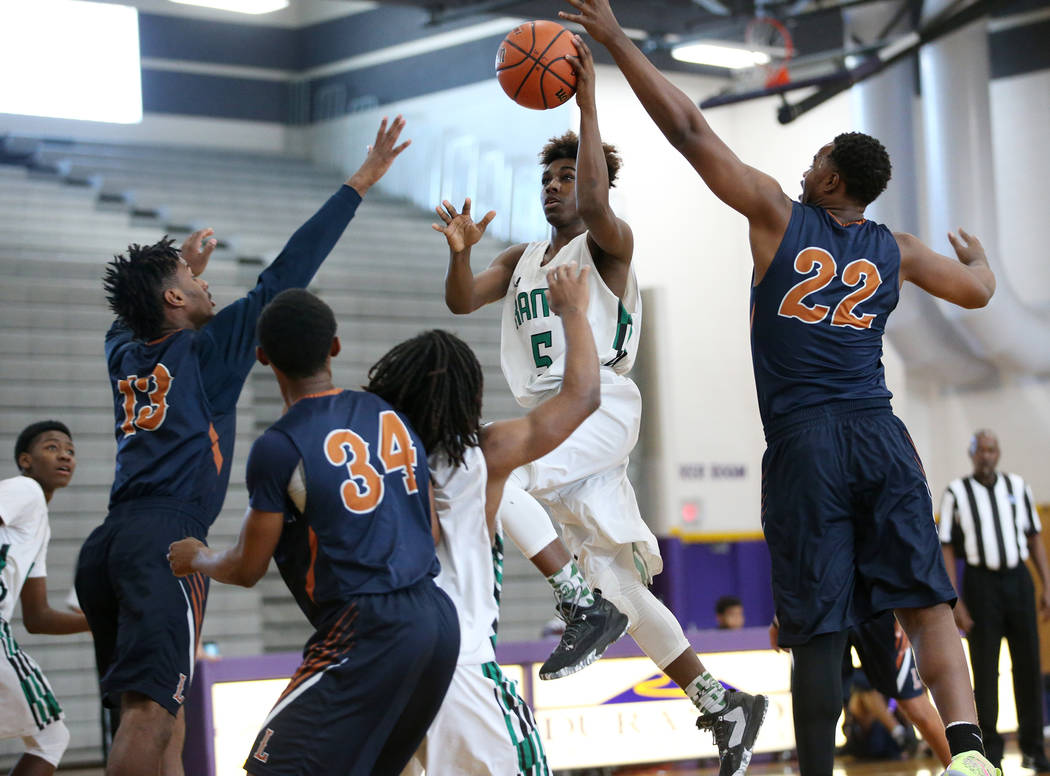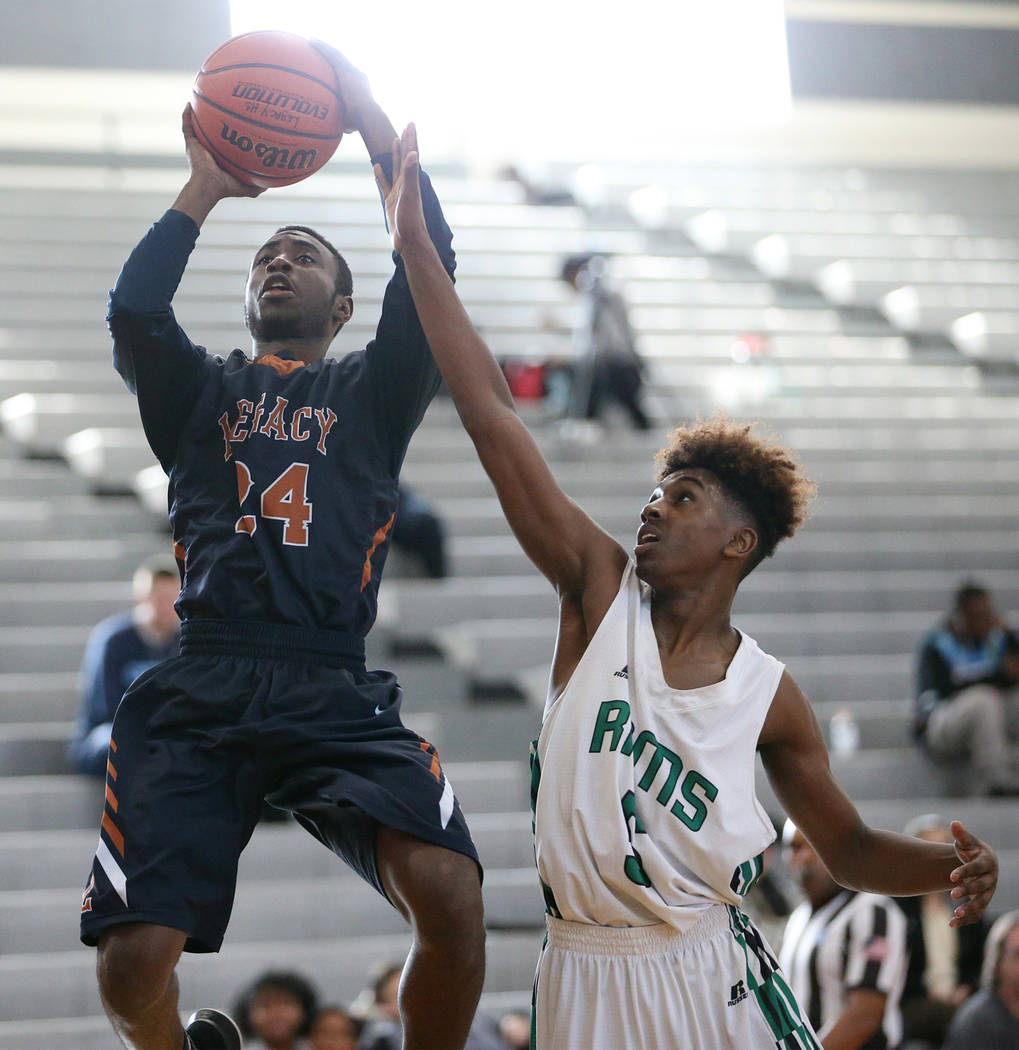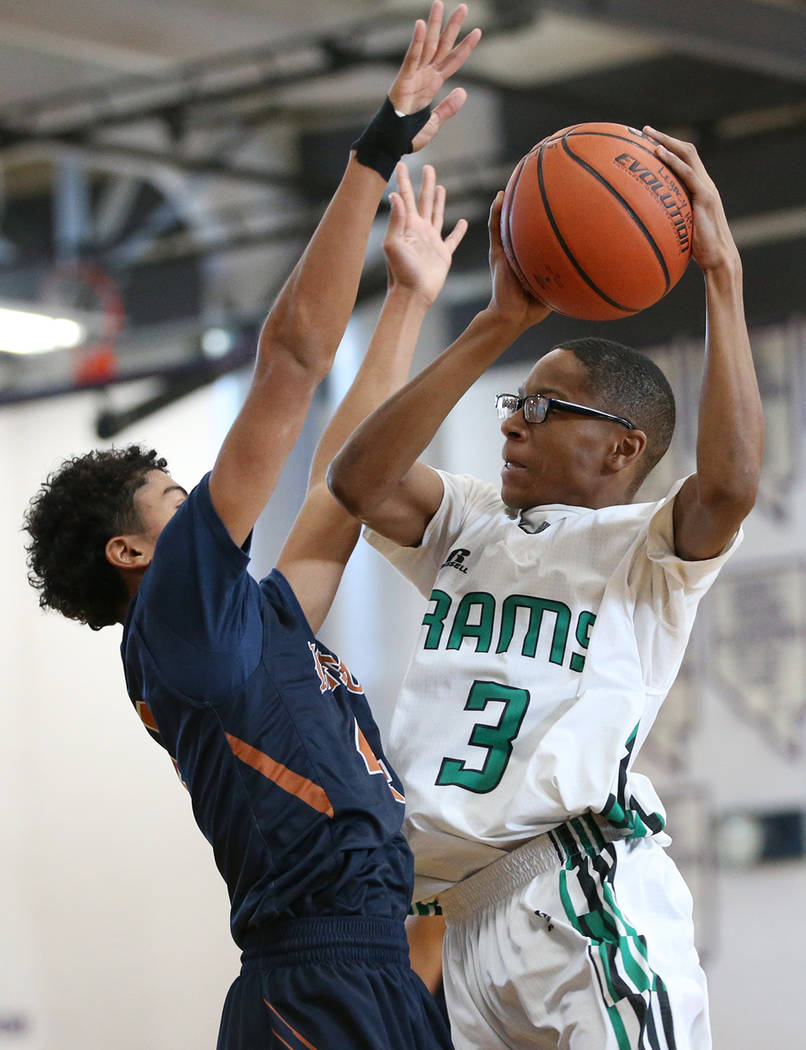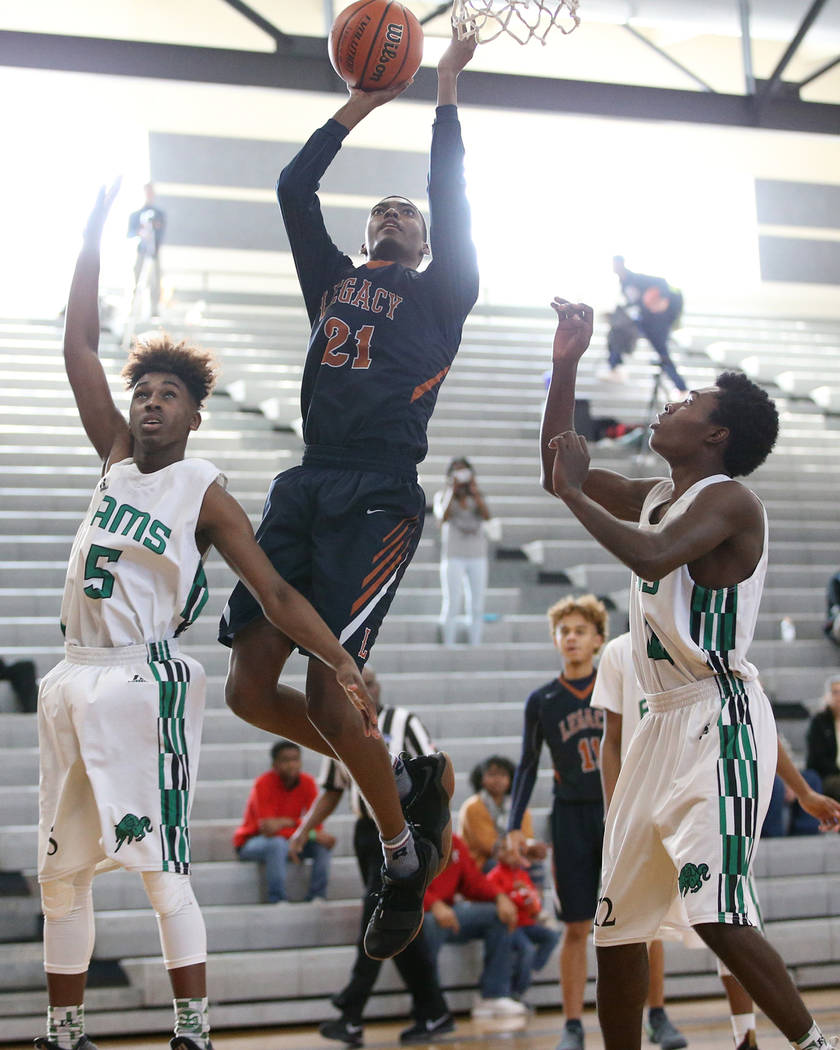 Rancho senior guard Jahleel Stevens paced toward his team's bench during the second half against Legacy on Saturday morning and shrugged his shoulders at coach Ronald Childress as if to say: What happened?
After all, the Rams were winning early in the third quarter.
And then, the Longhorns decided to play some defense.
Legacy intensified its man-to-man pressure and went on a 32-6 run across the third and fourth quarters to christen the sixth annual Battle Born Classic with a 66-50 victory.
Senior guard Cristian Pitts led the Longhorns with 17 points, and senior wing Jordan Cineus scored 15 in the first of seven showcase games at Durango High School.
"We thought our effort was a little better in the third quarter," Legacy coach Jack Tarango said. "We wanted to try and get after them defensively and try to get some easier buckets."
Rancho (6-12) slowed Legacy (9-9) with a 2-3 zone defense in the first half and, after trailing 20-16 at halftime, made two consecutive 3-pointers to seize the lead early in the third quarter.
But the Longhorns responded by extending their man-to-man defense and trapping Rams' ballhandlers to force turnovers and contested shots.
Pitts and Cineus feasted in transition and either called their own number or distributed to teammates running the floor for layups.
"It keeps people going," Cineus said of Legacy's transition offense. "It keeps people engaged and wanting to run the floor."
Jalen Johnson added 10 points for Legacy. Stevens and James Brown scored 12 apiece for Rancho.
Contact reporter Sam Gordon at sgordon@reviewjournal.com. Follow @BySamGordon on Twitter.