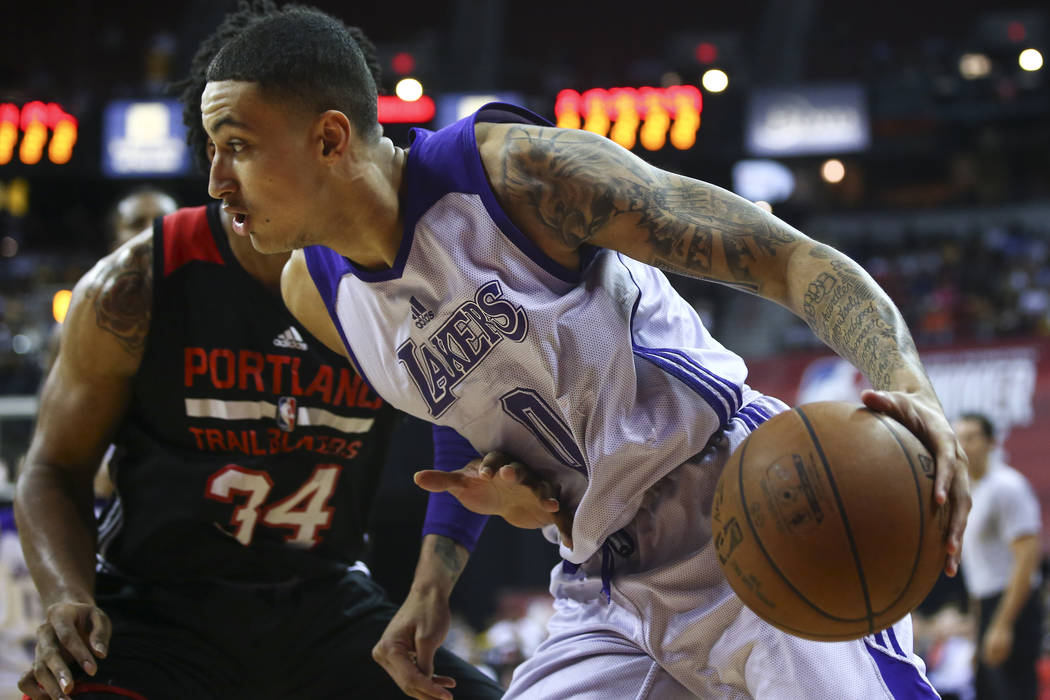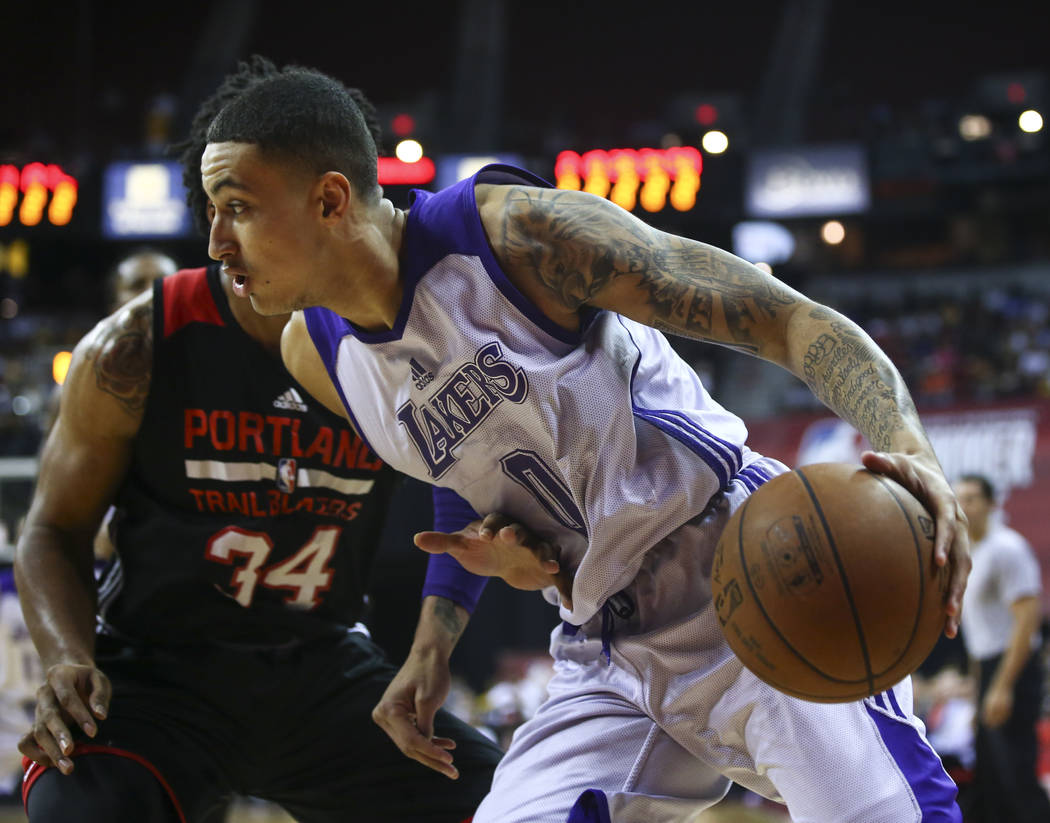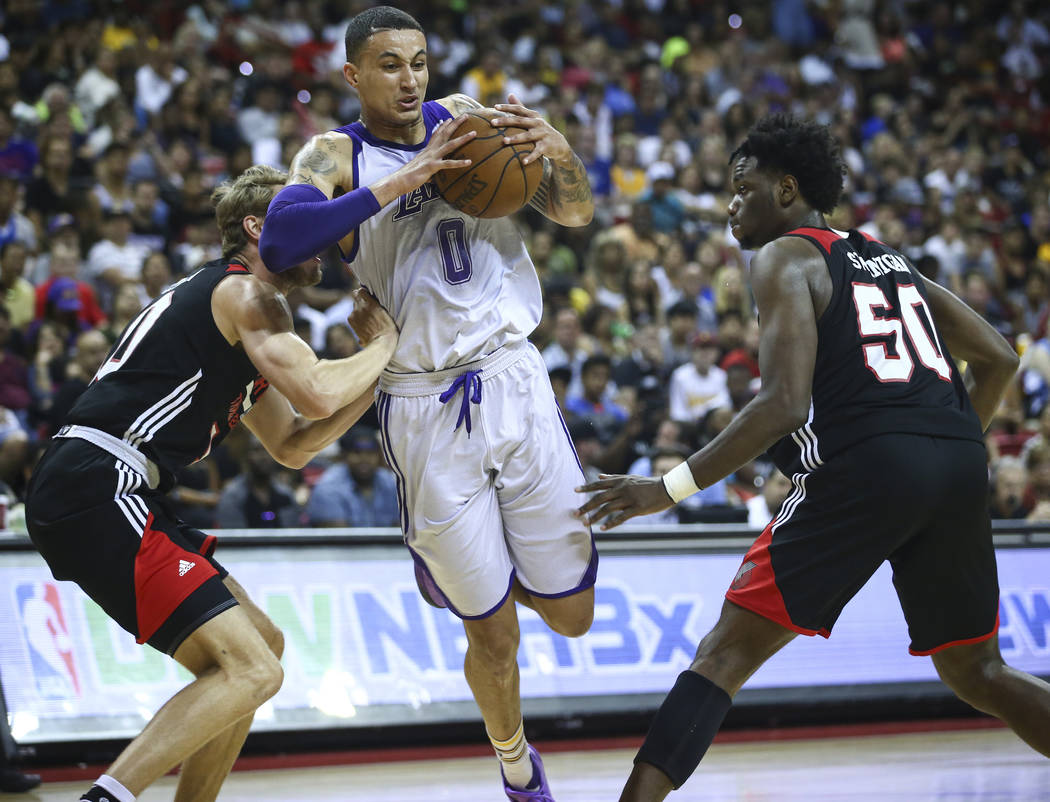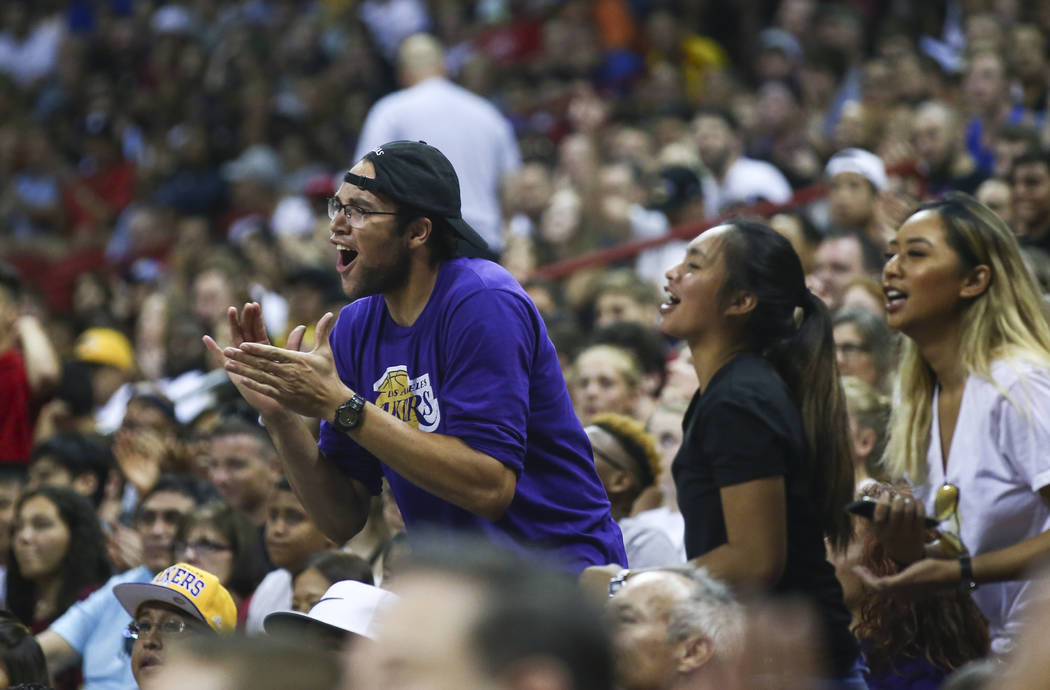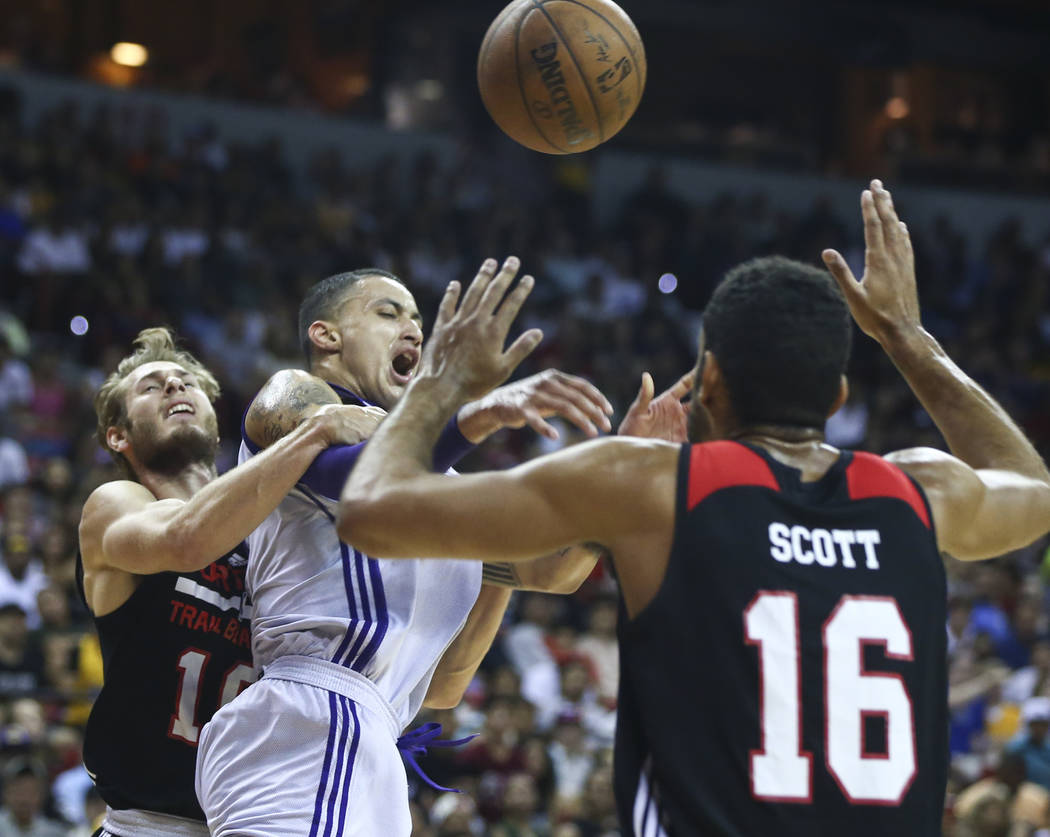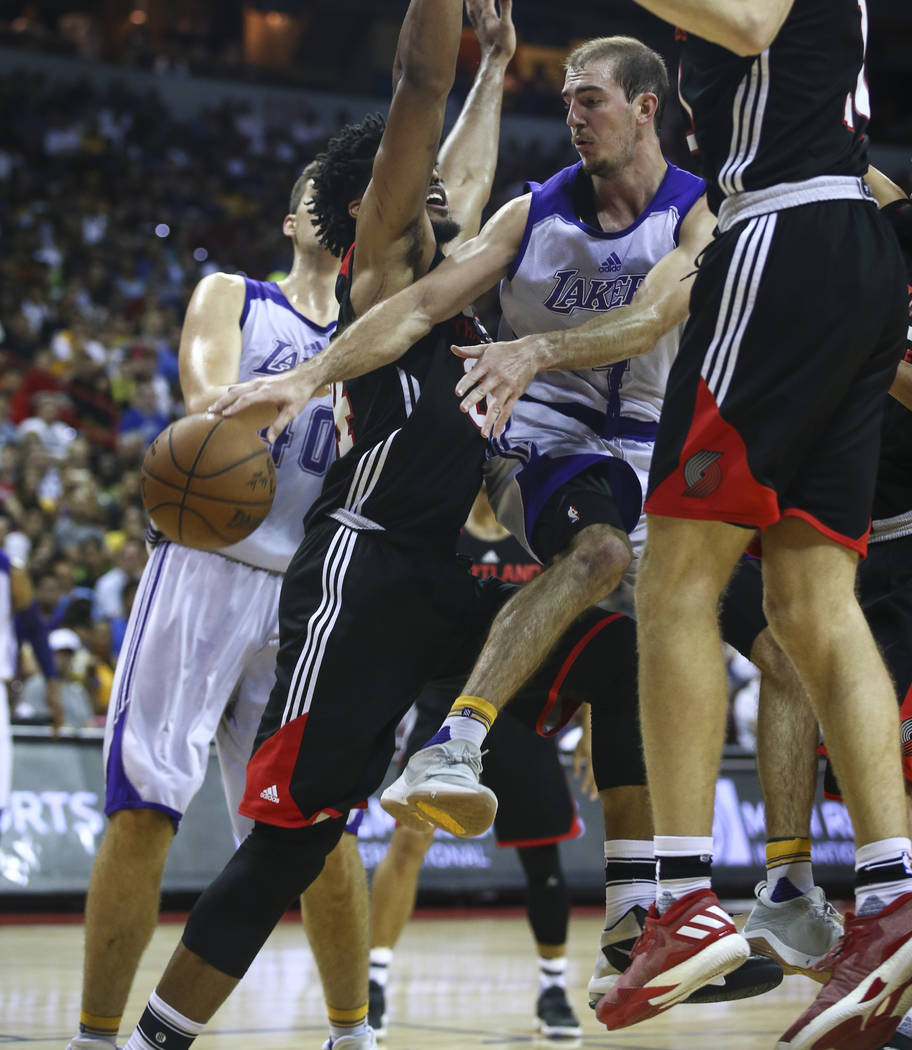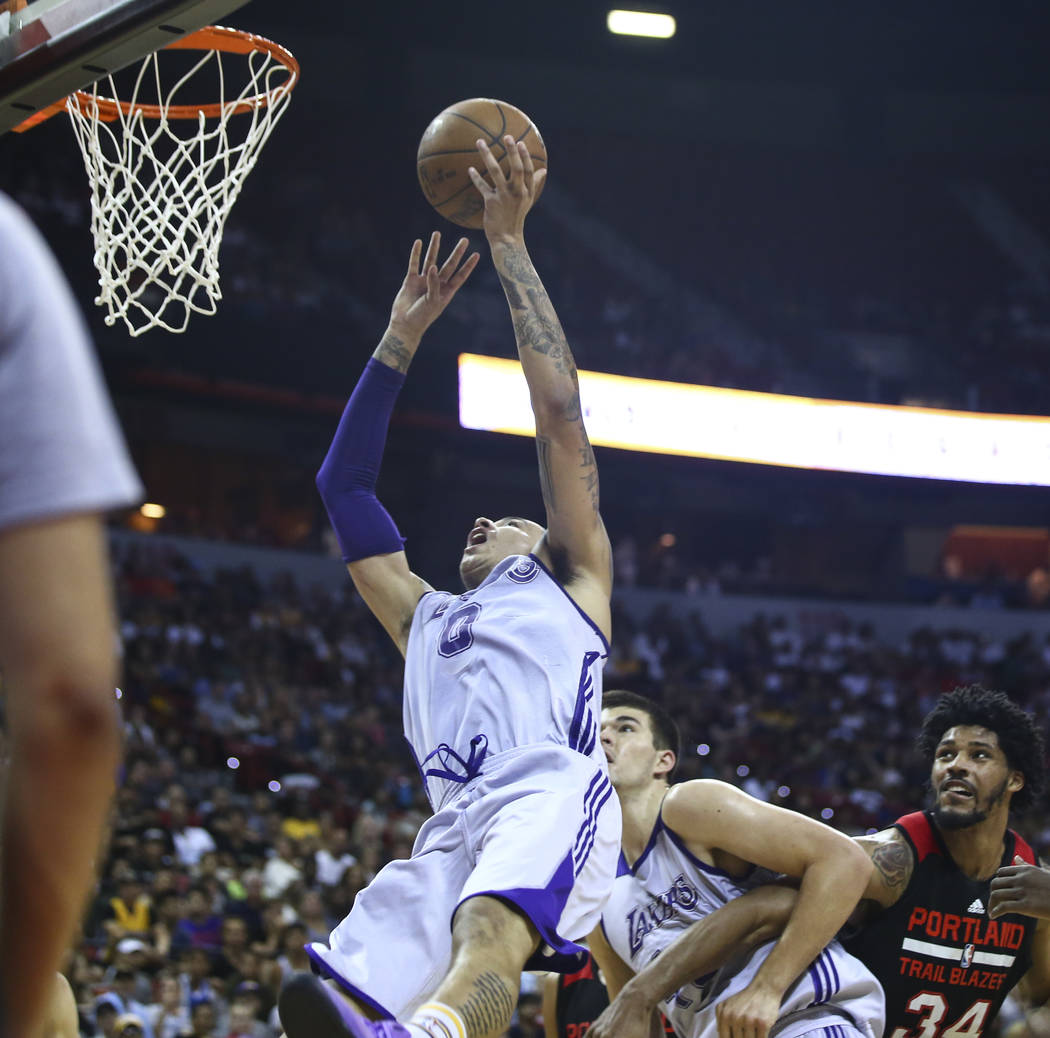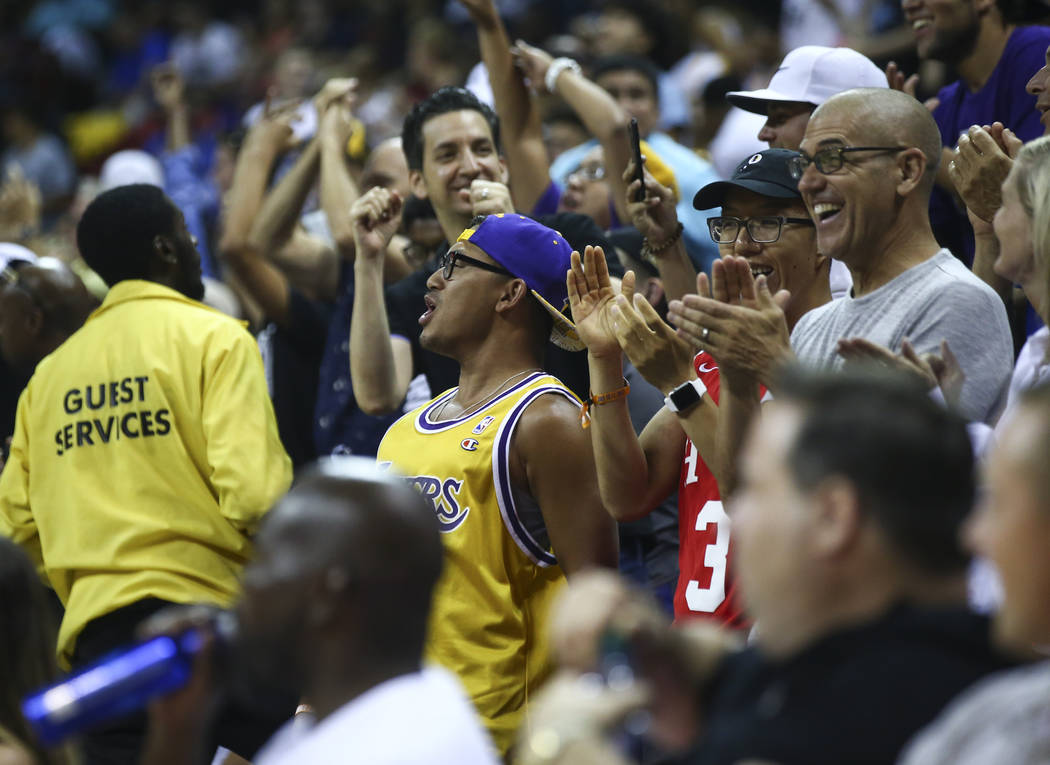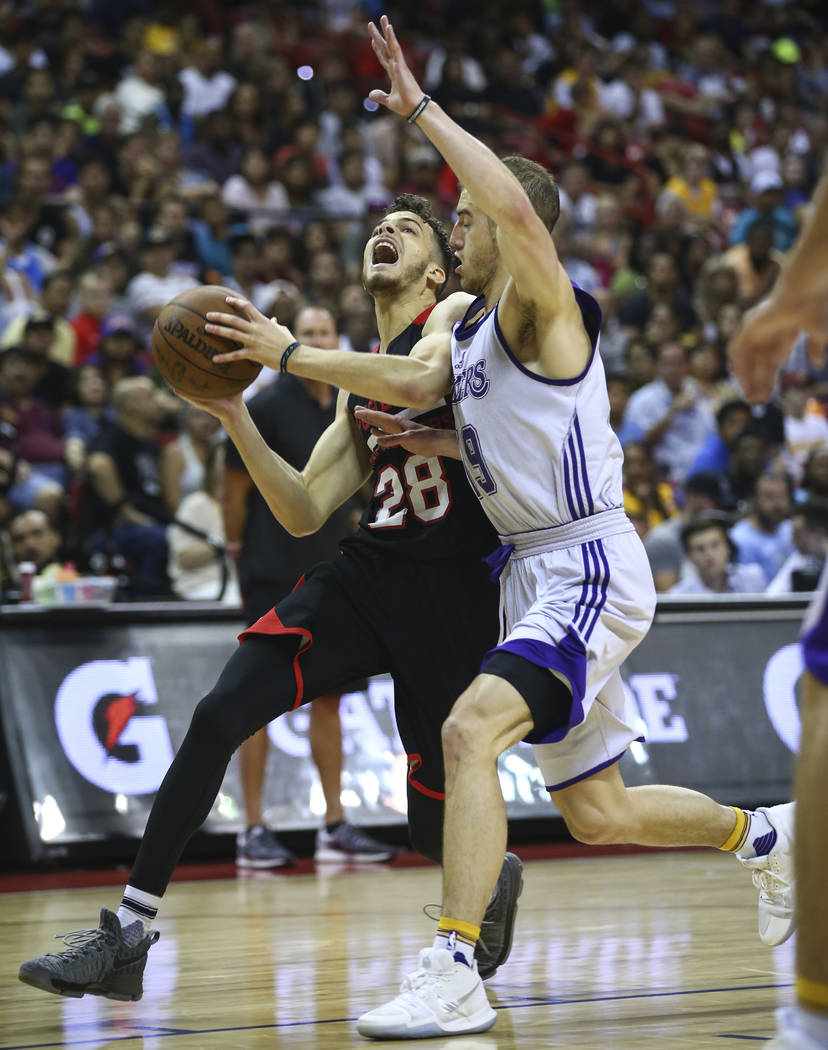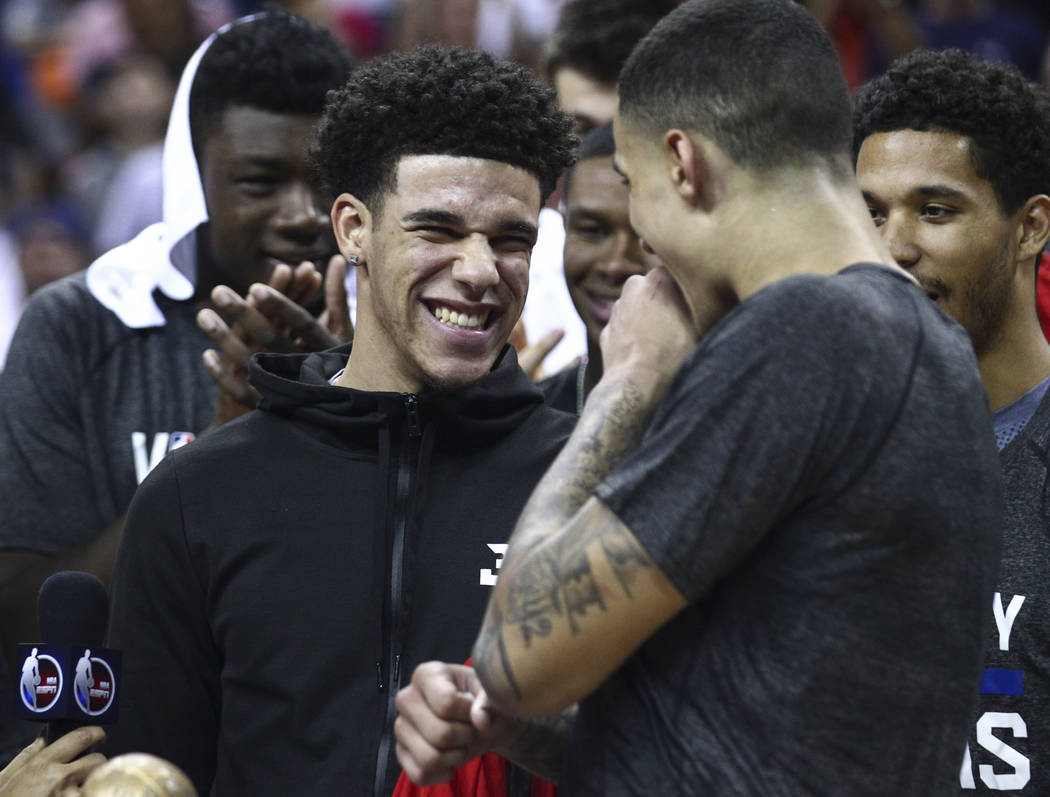 Kyle Kuzma was a first-round pick this year, but he was more of an afterthought in an NBA draft full of potential stars.
Even on his own team, Kuzma is a sideshow to the main attraction that is Lonzo Ball.
Not on Monday, though.
With Ball sidelined with a tight right calf, Kuzma had the Thomas & Mack Center as his own personal stage and made the most of it, scoring 30 points and grabbing 10 rebounds to lead the Los Angeles Lakers to a 110-98 victory over the Portland Trail Blazers.
The win, before an announced crowd of 10,304, gave the Lakers the NBA Summer League championship.
Kuzma made 11 of 16 shots, including a 3-pointer at the buzzer on a catch-and-shoot, that electrified the crowd. He led a Lakers offense that shot 61.5 percent, including 58.3 percent from the 3-point line.
This was the player the Brooklyn Nets drafted No. 27 overall this year out of Utah and then shipped to the Lakers with Brook Lopez in a trade that looks better by the day for Los Angeles.
For the 11-day event, Kuzma — a 6-foot 9-inch forward who can play more than one position — averaged 21.9 points and 6.4 rebounds.
"He was lights out here," Lakers summer league coach Jud Buechler said. "During our little training camp, he played OK. I think he was getting his feet wet in training camp, but once he got here and found his rhythm, (he was) super aggressive out there, so good at knocking down 3-point shots, but also he can create. He can create for others and get to the basket. He's a great kid, and we're lucky to have him."
Kuzma said he didn't know he had that kind of aggressiveness in him.
"I wasn't like that in college, definitely not that aggressive," Kuzma said. "But when I'm locked in and focused, I can do pretty much anything I want."
The key is what all this means for Kuzma when the Lakers — the actual Lakers, not the summer version — reconvene in September for training camp.
"I need to get stronger playing against grown men in training camp," Kuzma said. "That's the biggest thing I need to focus on."
As for the Lakers themselves, they remain in rebuilding mode, but maybe this run through Las Vegas gives them something tangible to use moving forward.
This is a team that began the summer league with Ball, Brandon Ingram and Josh Hart, but lost to the Los Angeles Clippers and Boston Celtics in the first two days.
The Lakers then went undefeated the rest of the way, even though by the time they faced the Trail Blazers, Ball, Ingram and Hart had been shut down because of injuries.
"Each guy was asked to step up and do something for us, and that's what a team is all about," Buechler said. "But in this type of environment where everyone is trying to get jobs, everyone wants to go one-on-one, everyone wants to shoot it every single time because they think shooting and scoring is going to get them a job, our guys bought into 'We're going to move the ball.'
"Because they bought into that, everyone gets their points. It's kind of like the Golden State Warriors' blueprint, and that's where we need to get with our big team."
Contact Mark Anderson at manderson@reviewjournal.com. Follow @markanderson65 on Twitter.