3 takeaways from Monday's NCAA championship game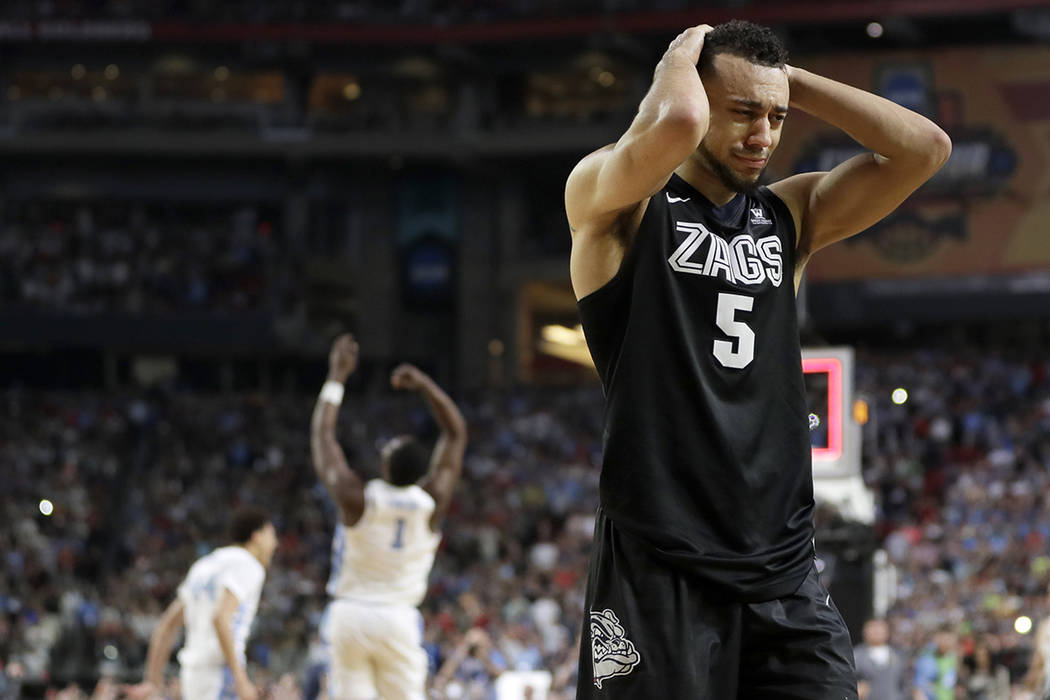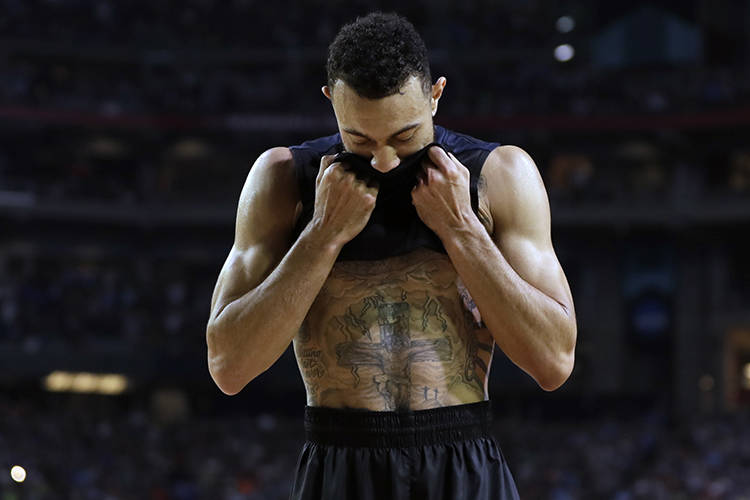 GLENDALE, Ariz. — Three takeaways from Monday's NCAA championship game which saw North Carolina rally in the second half to defeat Gonzaga 71-65.
1. BERRY COMES UP BIG
Joel Berry II came to the desert not sure if he would be able to play. His ankles were bothering him. His feet had swelled up on the plane ride to Phoenix, and he wasn't moving all that great in Saturday's semifinals against Oregon. But the 6-foot junior was huge Monday.
Not only did he have a game-high 22 points and win Most Outstanding Player honors, he gave the Tar Heels offense when everything was going awry, and though he needed 19 shots to get his points, Berry took enough good ones and made enough of them to get his team across the finish line first.
"The ball didn't go in for me the other night, and tonight I just tried to use my legs and be confident in my shot," Berry said after the game. "Now I can say, 'Forget about that shot from last year and talk about how we came out here and won.' You're only as good as your last headline, so the headline is that North Carolina is the 2017 National Champions."
2. THE VEGAS CONNECTION TRIED TO BRING IT HOME
The frustration of the evening was clearly evident on the faces of Nigel Williams-Goss and Zach Collins. The two local players on the Gonzaga roster performed well as Williams-Goss, the former Findlay Prep star, had 15 points, nine rebounds and six assists in 39 minutes. He tried to fight through the fatigue, the extra attention he was getting defensively from the Tar Heels and the pain from having re-injured his right ankle with 1:25 to play.
"It stings a lot right now," Williams-Goss said. "I don't think any of us think we played our absolute best game. And that hurts."
Collins, who starred at Bishop Gorman and was on his way to a big night before foul trouble limited him to only 14 minutes, fouled out with 5:03 to play and had nine points and seven rebounds.
But Williams-Goss nearly carried Gonzaga home by himself. He scored his team's last eight points, and it took some very good defense by North Carolina to prevent him from being the hero. Both he and Collins made the all-tournament team, and they deserved to be on it.
3. REDEMPTION IS EARNED IN CHAPEL HILL
A year ago, North Carolina got beat on a last-second shot by Villanova to come up short in the national title game. Monday, the Tar Heels exorcised the demons and got their sixth NCAA championship.
But the real redemption isn't so much from winning the game but from a rotten first half that saw UNC shoot poorly from everywhere yet only trail Gonzaga by three at intermission.
The Tar Heels regrouped, refocused and outplayed Gonzaga over the final 20 minutes to prevent any deja vu.
"This is the best feeling I've ever felt," said UNC forward Isaiah Hicks, who finished with 13 points and nine rebounds. I feel like the way we ended it last year, we just worked so hard and we got this second chance and took advantage if it."
Contact Steve Carp at scarp@reviewjournal.com or 702-387-2913. Follow @stevecarprj on Twitter.