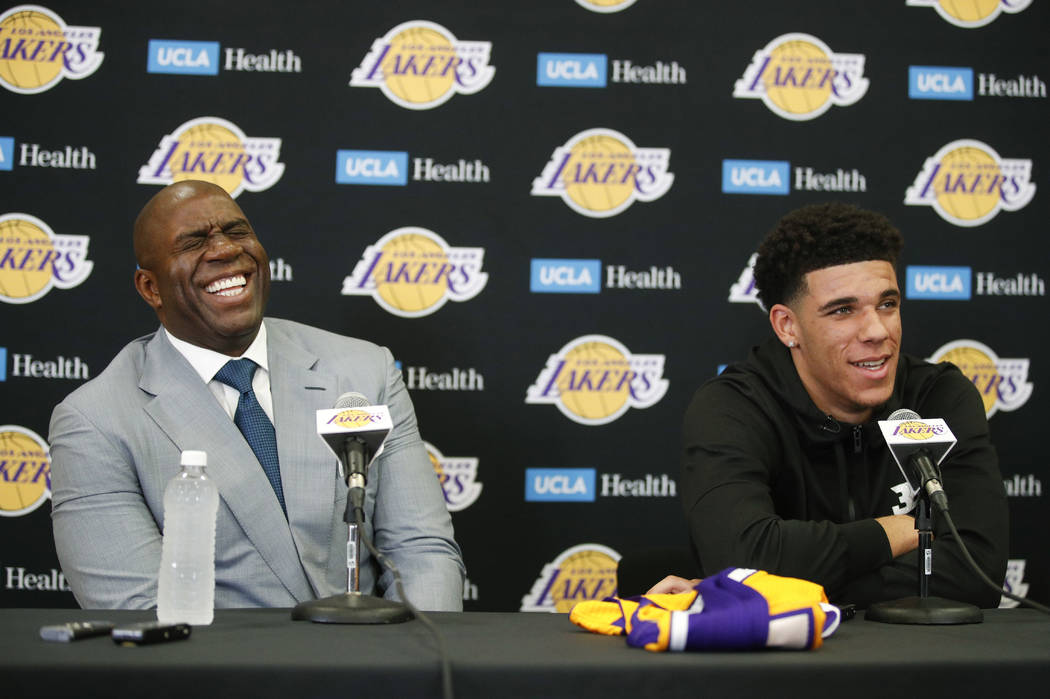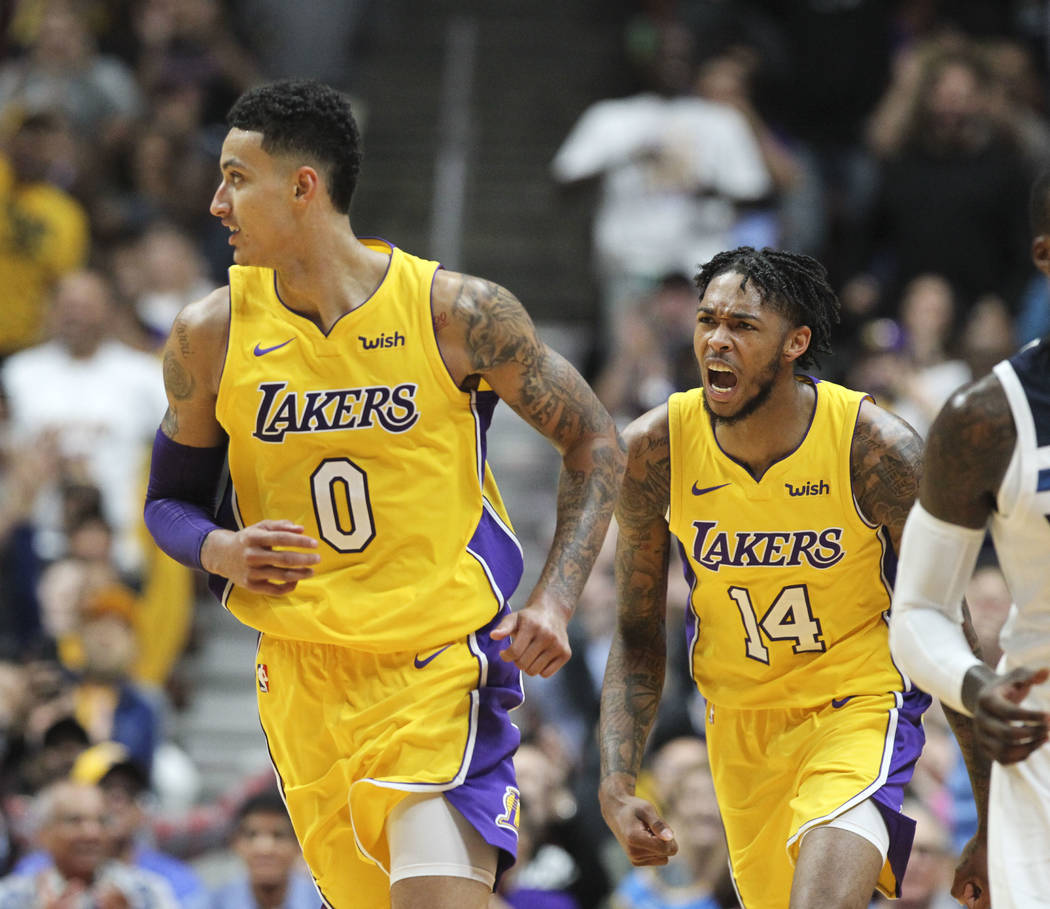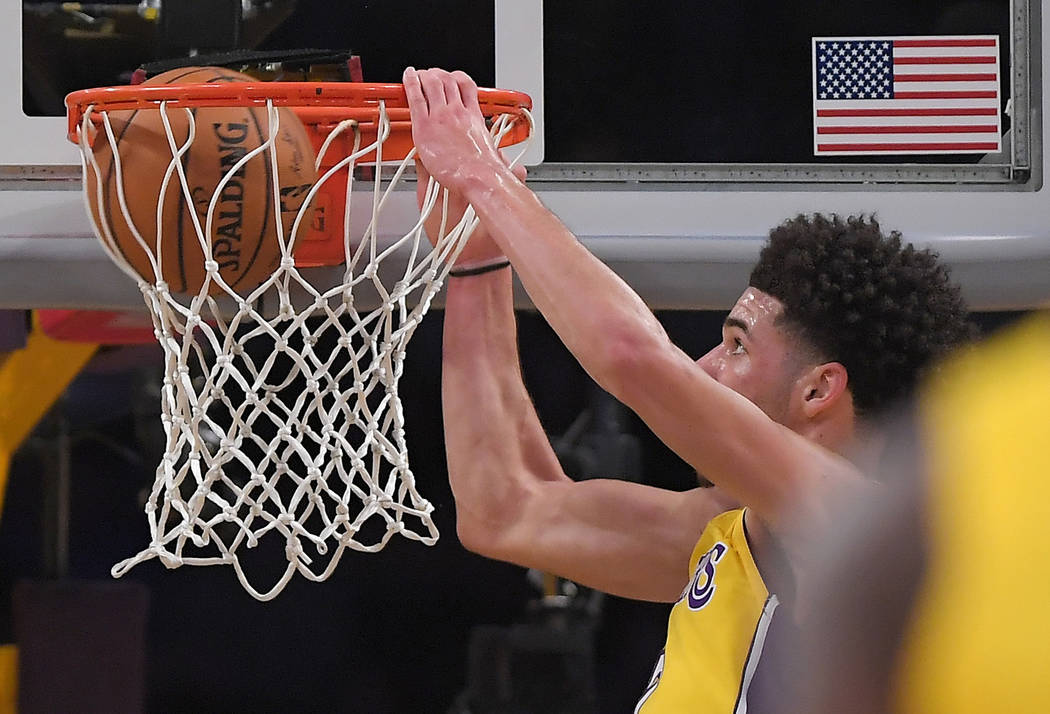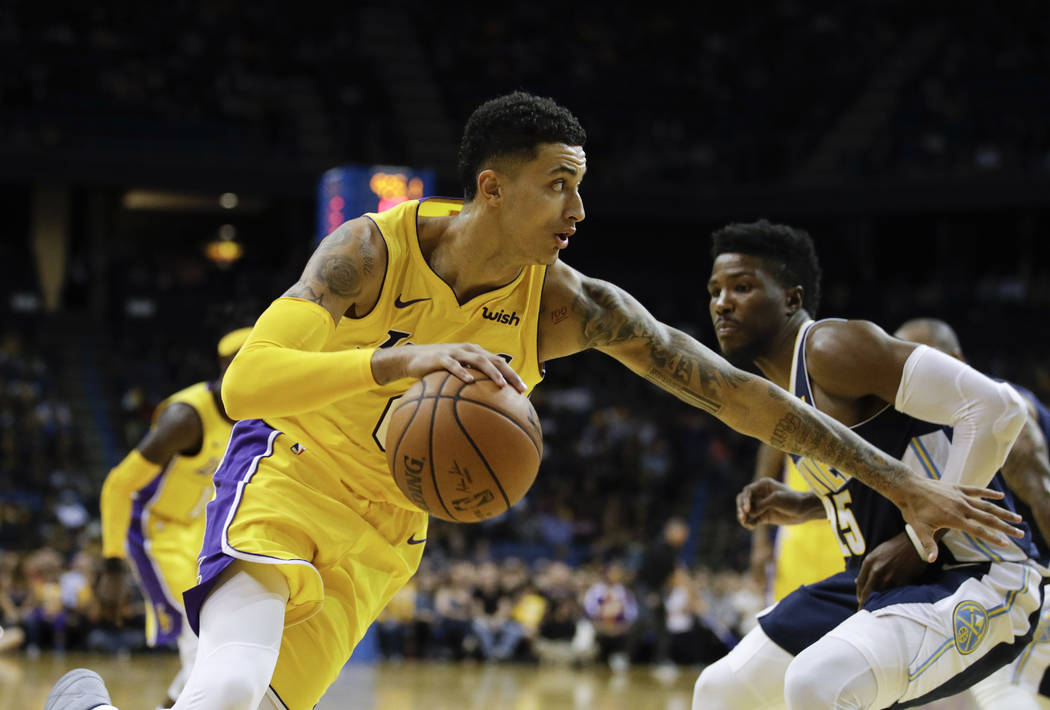 NBA legend Magic Johnson recalled his finest game as a professional Thursday morning at a gaming conference at the Sands Expo and Convention Center: a Game 6, series-clinching win over the Philadelphia 76ers in the 1980 NBA Finals.
Johnson finished with 42 points, 15 rebounds and seven assists in filling in for injured teammate Kareem Abdul-Jabbar.
"Never fear, Magic is here," he remembered telling his teammates.
It's the same message Los Angeles Lakers fans and brass hope to hear now as they prepare for the 2017-18 regular season. Johnson took over as the team's president of basketball operations in February and made a slew of notable transactions during his first offseason.
Los Angeles took Lonzo Ball with the No. 2 overall pick in June's draft, traded former No. 2 pick D'Angelo Russell for Brook Lopez and signed veteran shooting guard Kentavious Caldwell-Pope, all while carving out enough salary cap space to make a play at a marquee free agent or two next summer.
The Review-Journal caught up with Johnson ahead of the Lakers' preseason game against the Sacramento Kings on Sunday night at T-Mobile Arena.
Question: Obviously, the Western Conference is loaded this year and the Lakers aren't projected to make the playoffs. But how far do you think you are from competing at that level and making the playoffs?
Answer: We're headed in the right direction. That's what we want. I think we have a solid plan and strategy to get us to the playoffs. We hope that direction will be next season. I feel that our young guys will grow this season and get better and better. We've created cap space — (Lakers general manager) Rob (Pelinka) and I — so that we can sign a couple of max free agents. If we can do that, we'll be right back in the middle of everything. This season, what we want to do is just improve on last season, have more wins, be an exciting team to watch and (see) everybody improve and take their game to another level.
Q: You were instrumental when you became the president of basketball operations to get Lonzo Ball and Kyle Kuzma in the NBA Draft. You were at the Las Vegas Summer League and saw what Kyle did. Lonzo was, obviously, Lonzo. What are you expecting from this rookie class?
Note: Ball and Kuzma made the All-NBA Summer League first team, with Ball taking home MVP honors. The Lakers also acquired Josh Hart from Villanova and Thomas Bryant from Indiana in the draft.
A: First of all, we know there's going to be some ups and downs. But we want to have more ups than downs (laughs). They're special. They're good, young men. They're hard-working young men. They want to be great. They're hard workers, and so we're going to live with mistakes.
Q: You have to expect that as rookies, right?
A: Exactly. We're going to live with the good and bad. But we feel that both of them will … the fan base will be happy. And they already are. They're seeing some glimpses of it in exhibitions.
Q: Kyle looked like the steal of the draft, at pick No. 27.
A: Yeah, and the Lakers fans are already (saying), 'Kuuuuuuu' every exhibition game. We look forward to Sunday, and we're trying to figure out how we can help the community. So we're going to make some special announcements at the game.
Q: You going to be there?
A: Oh, yeah. I wouldn't miss the game.
Q: How about Brandon Ingram? He seemed like the only piece that couldn't be touched for the Lakers. Everyone inquired about him.
A: Yeah, the league is going with guys who are 6-10, 6-11 and are mobile and can move up and down — Kevin Durant and on and on and on. So Brandon, we hope, will come into his own in his second season. We feel that he will. He's going to be a special player. He's going to build to that. And so we're happy about our young pieces.
Contact reporter Ashton Ferguson at aferguson@reviewjournal.com or 702-383-0430. Follow @af_ferguson on Twitter.