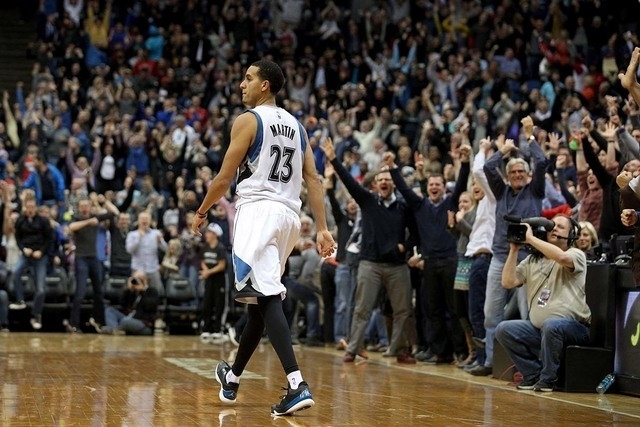 Minnesota Timberwolves guard Kevin Martin was fined $15,000 on Monday for making an obscene gesture during the 106-105 loss to the Chicago Bulls.
Martin's actions occurred with 1:37 remaining in the fourth quarter of Saturday night's game.
In the game, Martin hit a go-ahead 3-pointer with 2.9 seconds left that seemingly gave the Wolves the win. He shot 9 of 14 from the field, including 4 of 6 from 3-point range, and hit all 11 of his free-throw attempts to finish with a game-high 33 points.