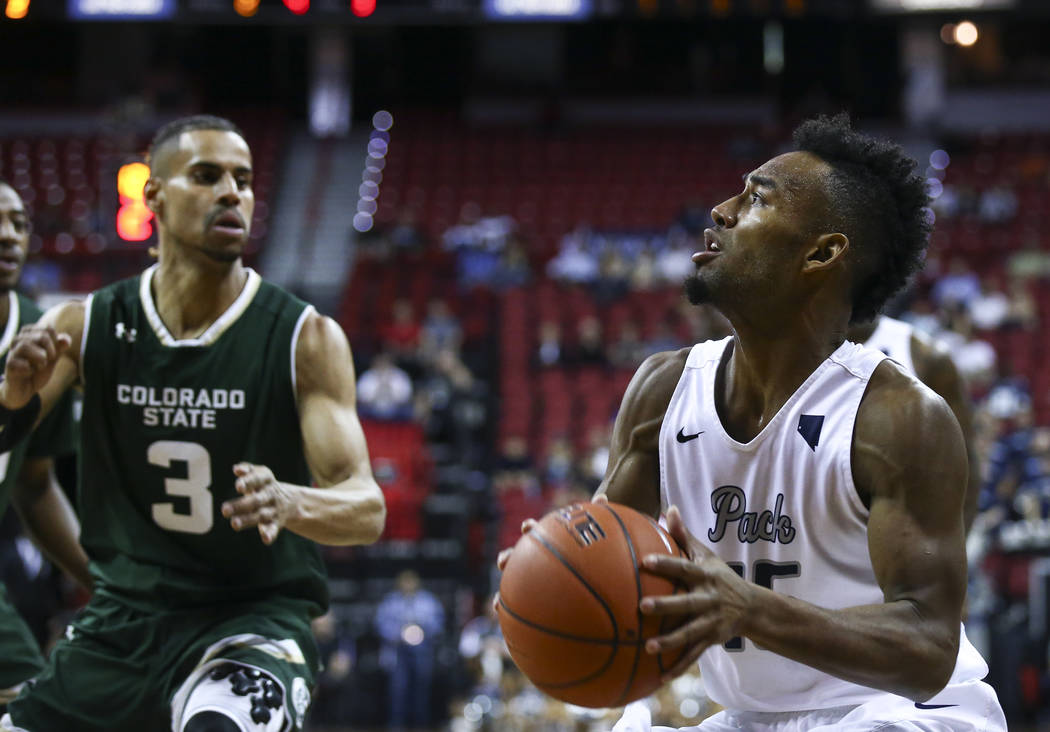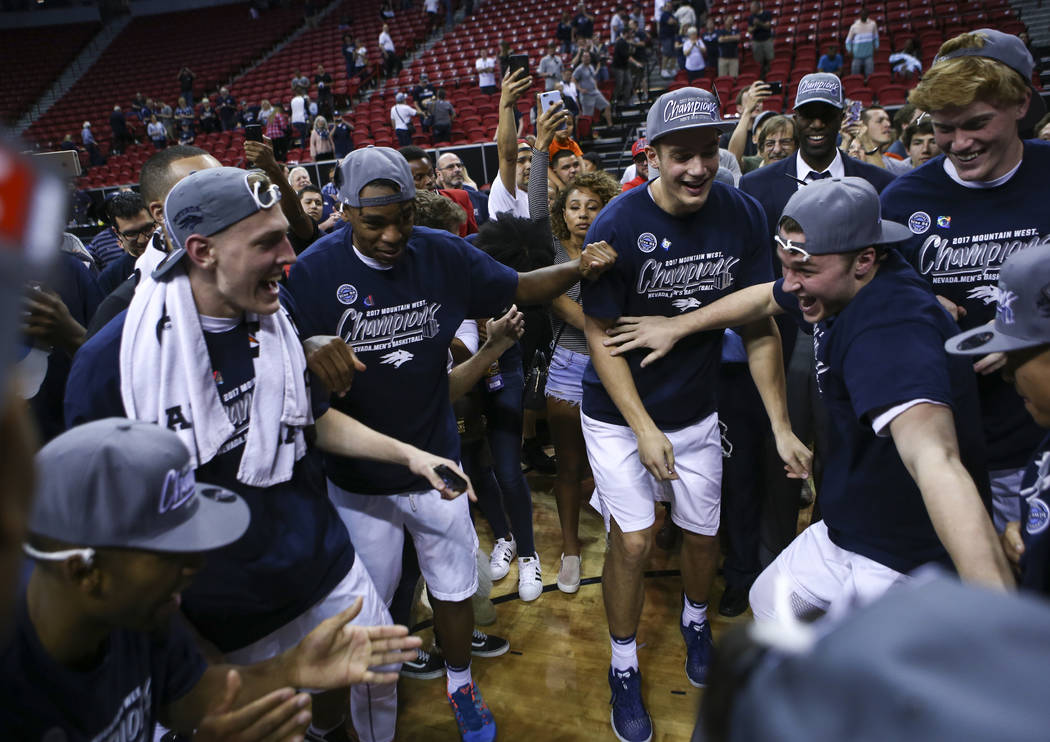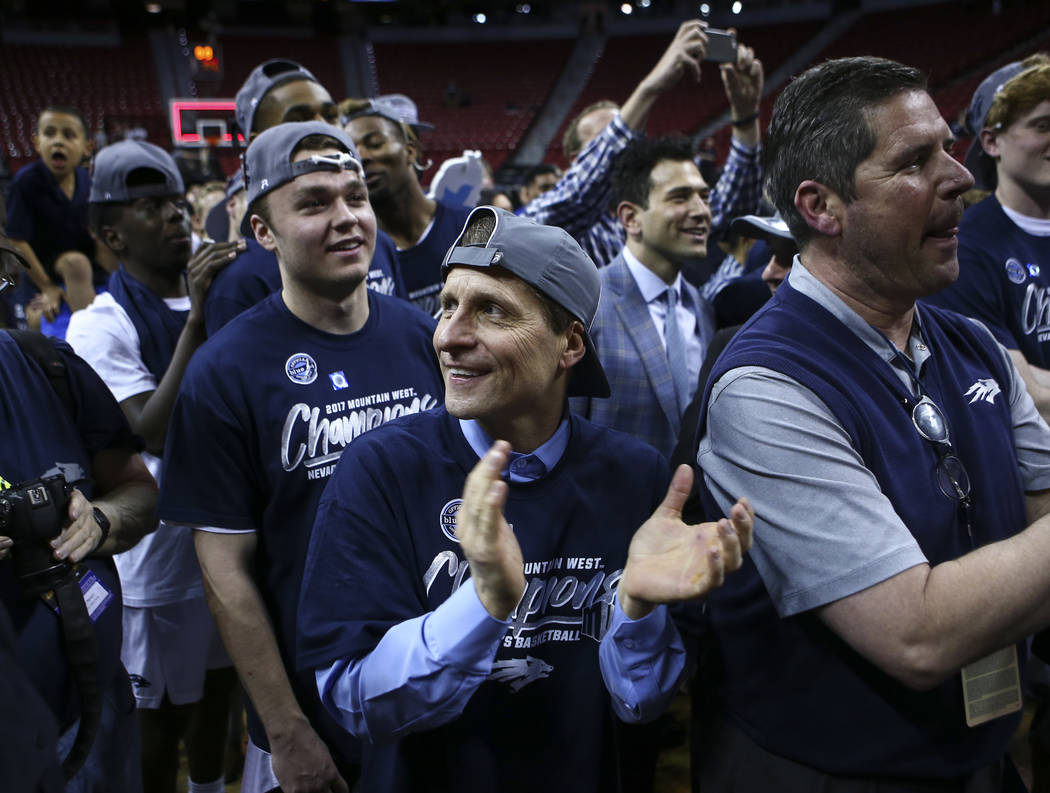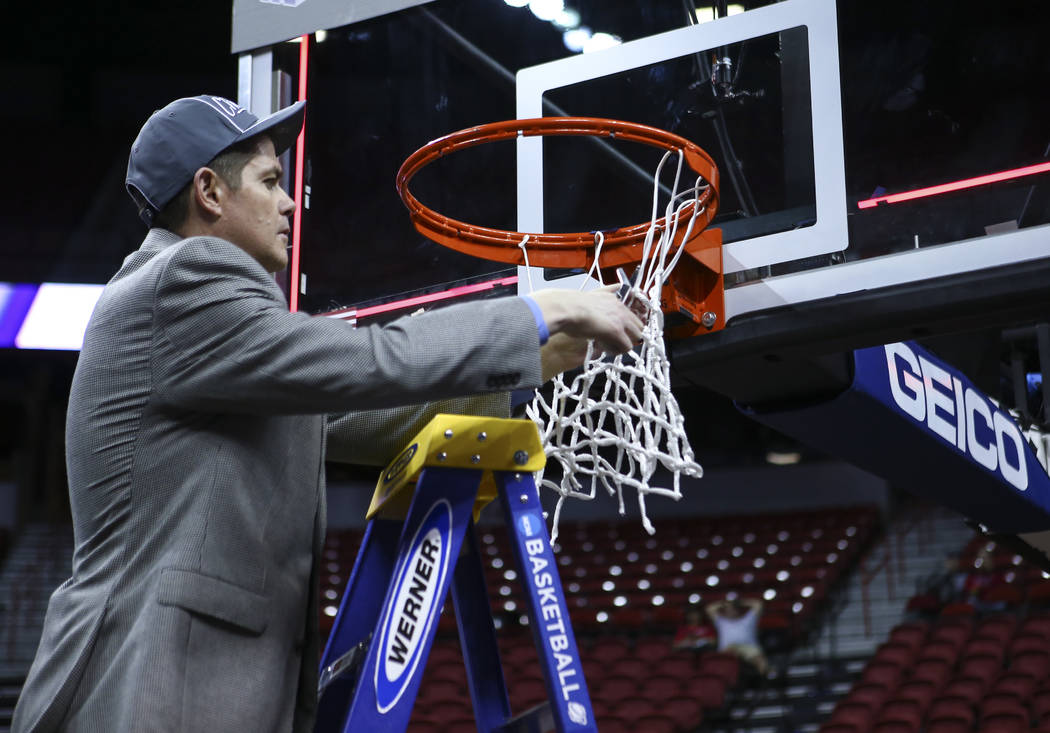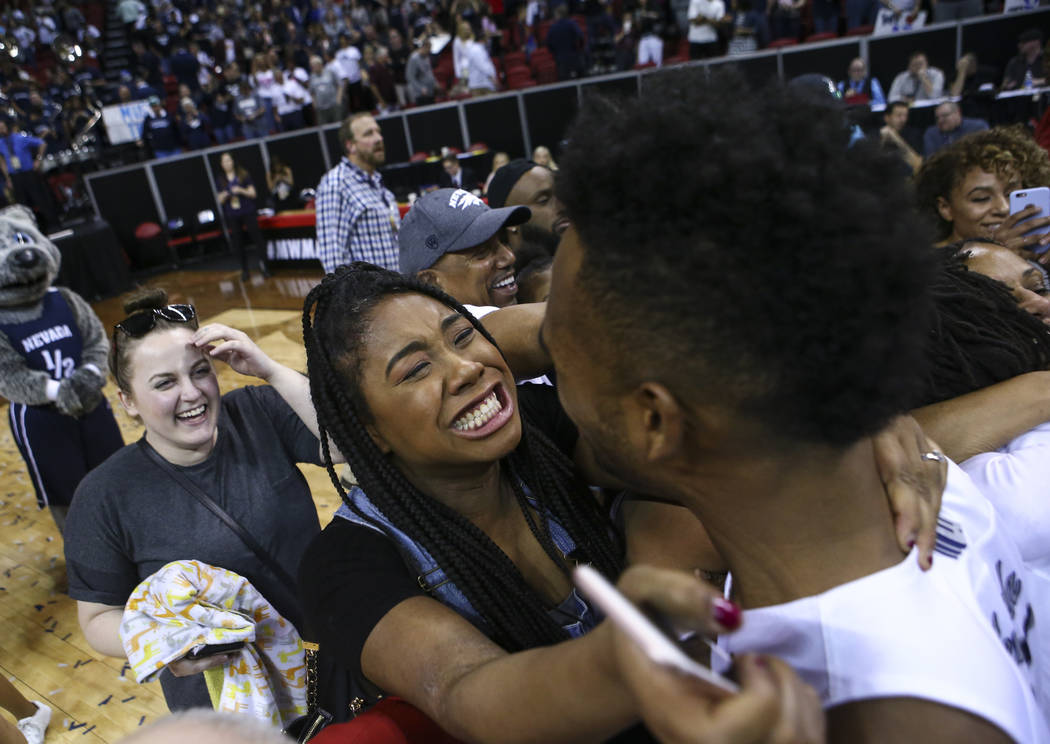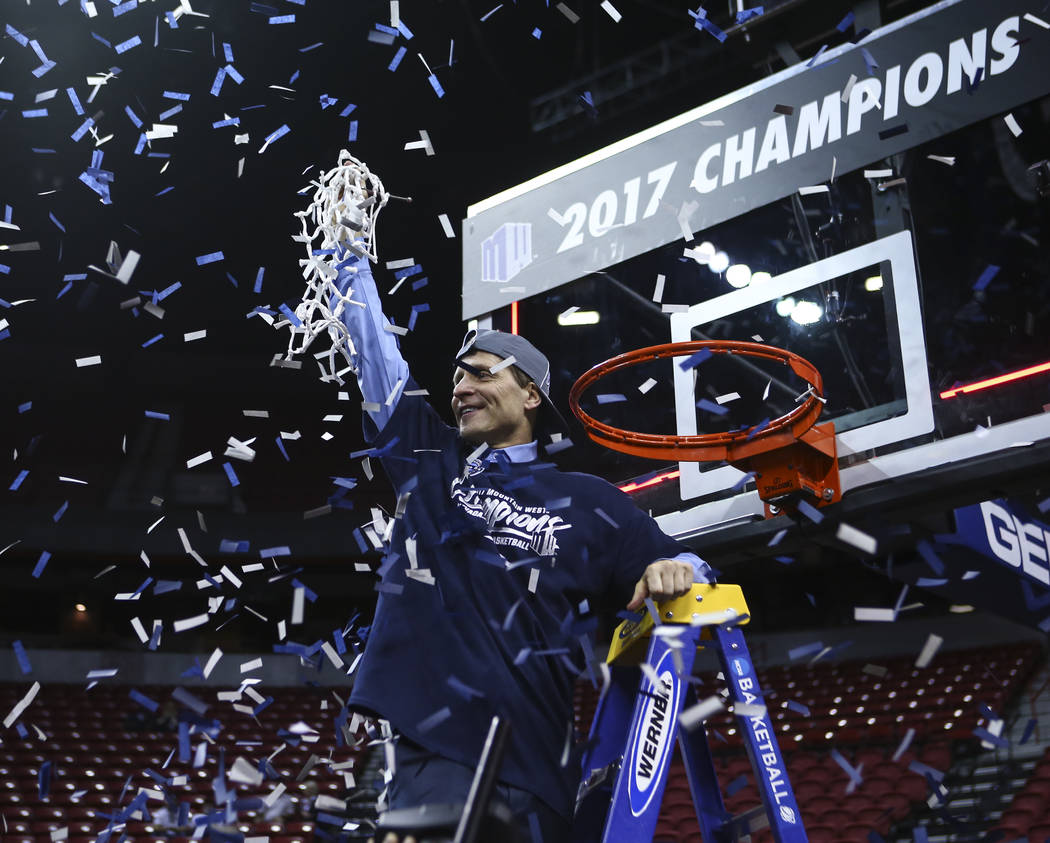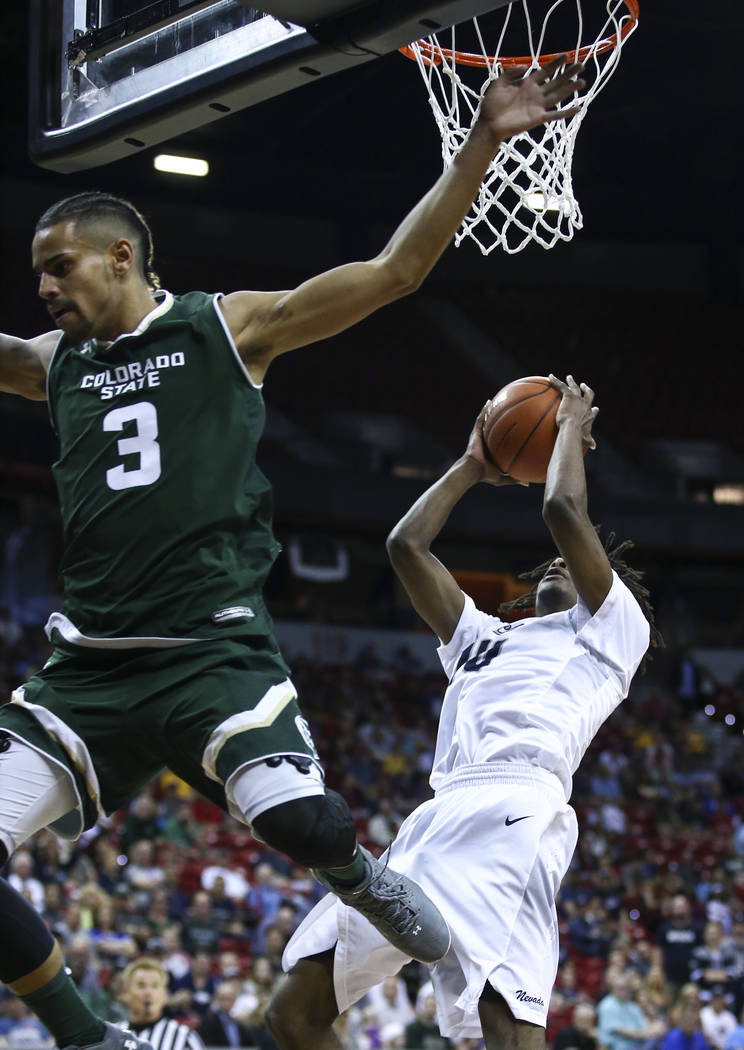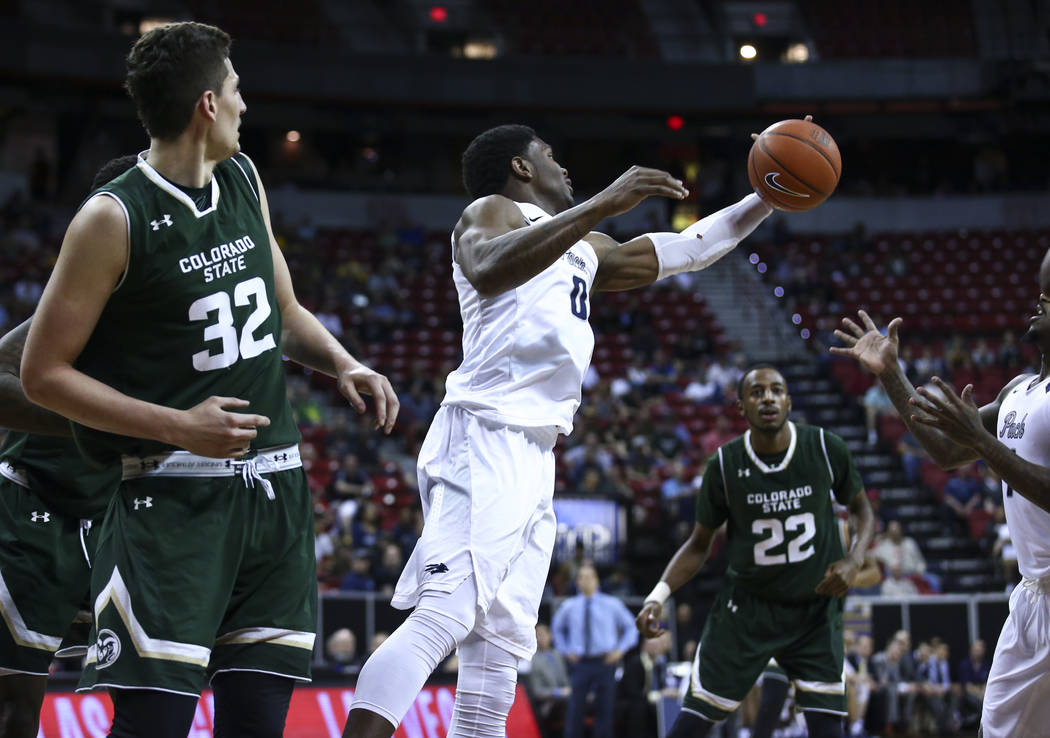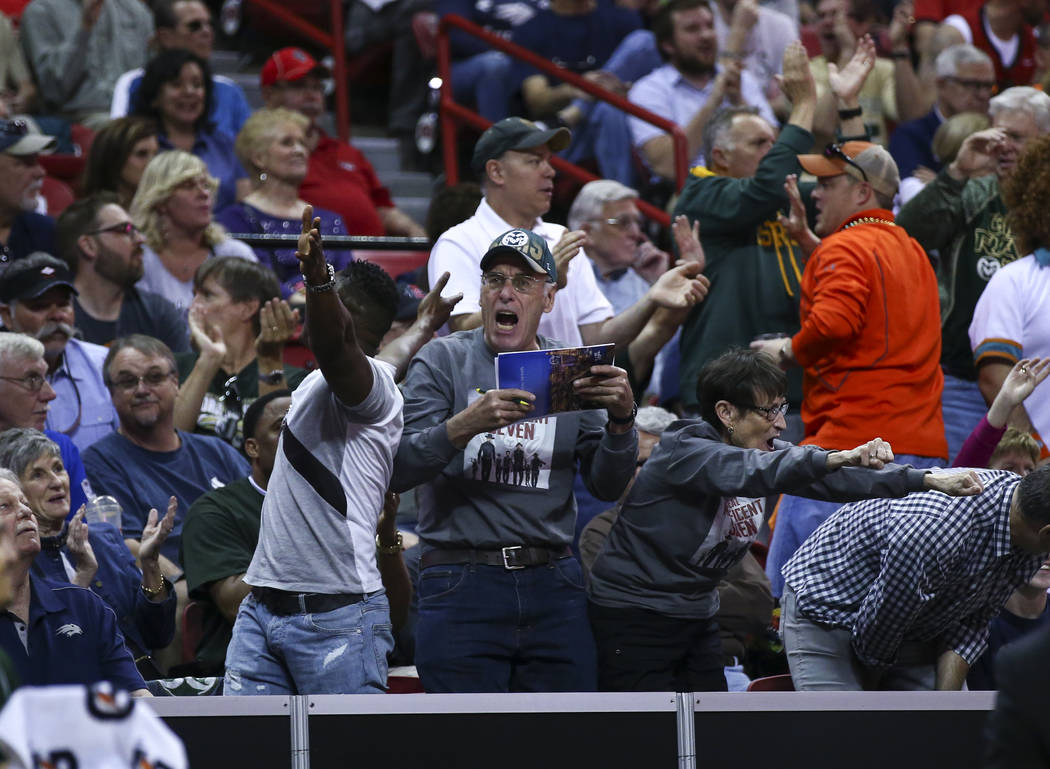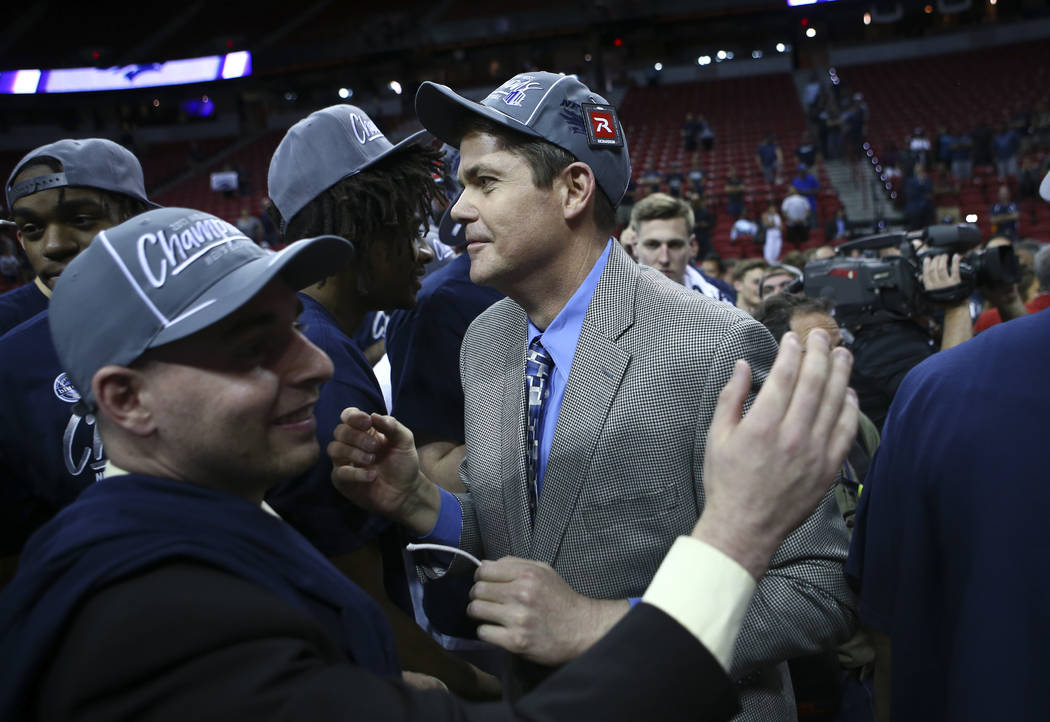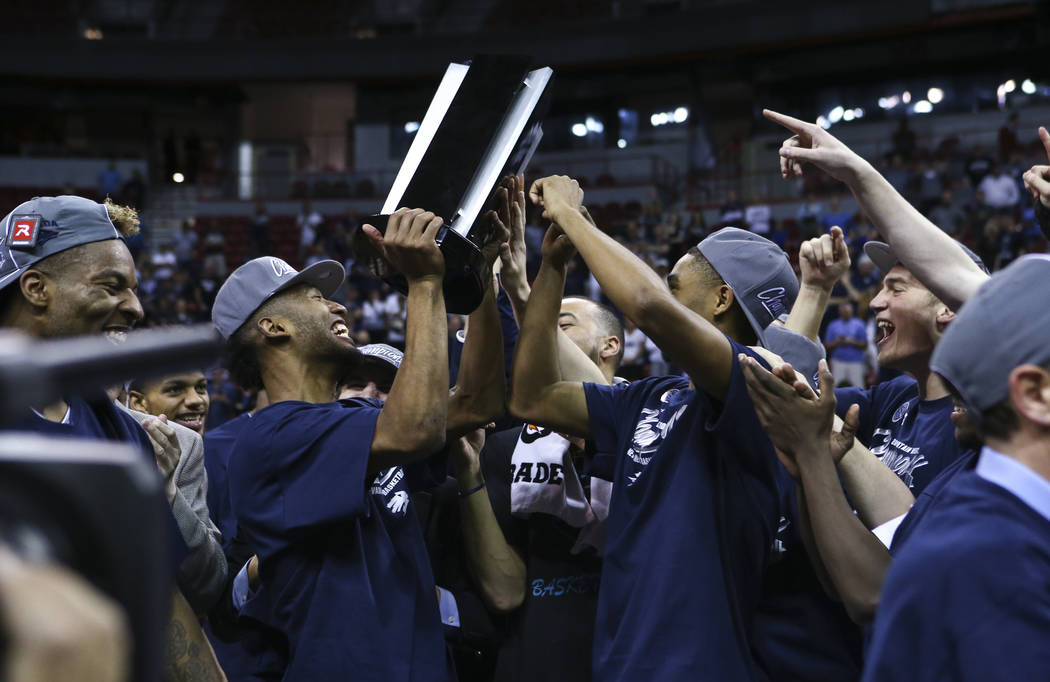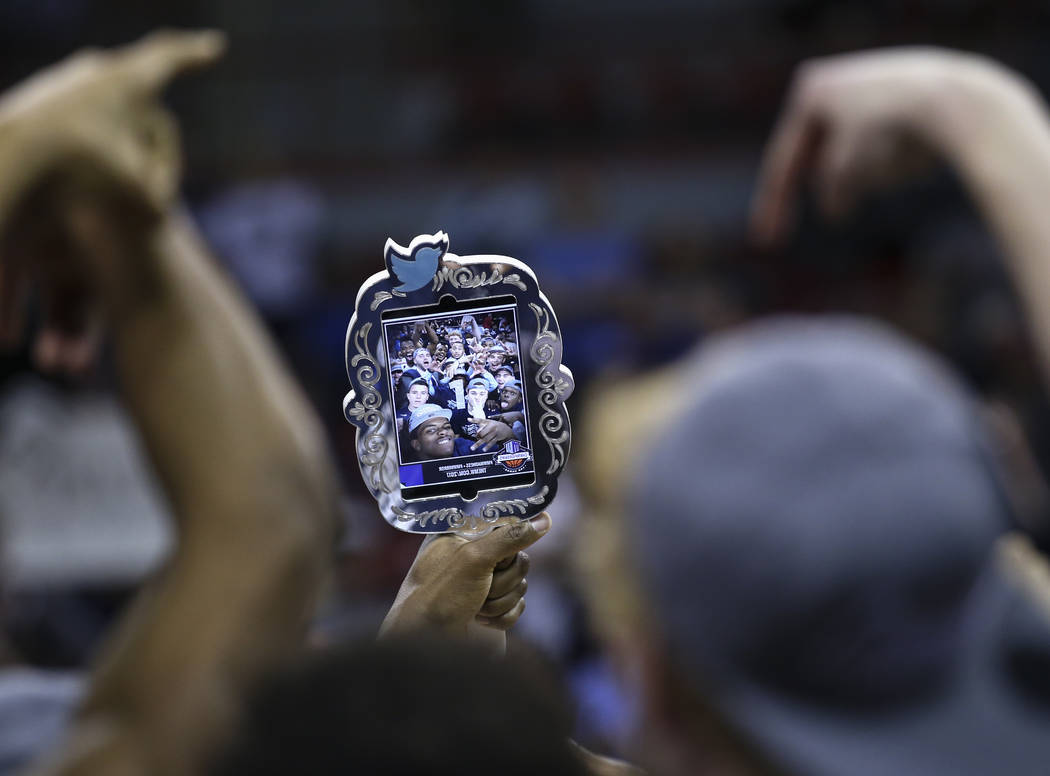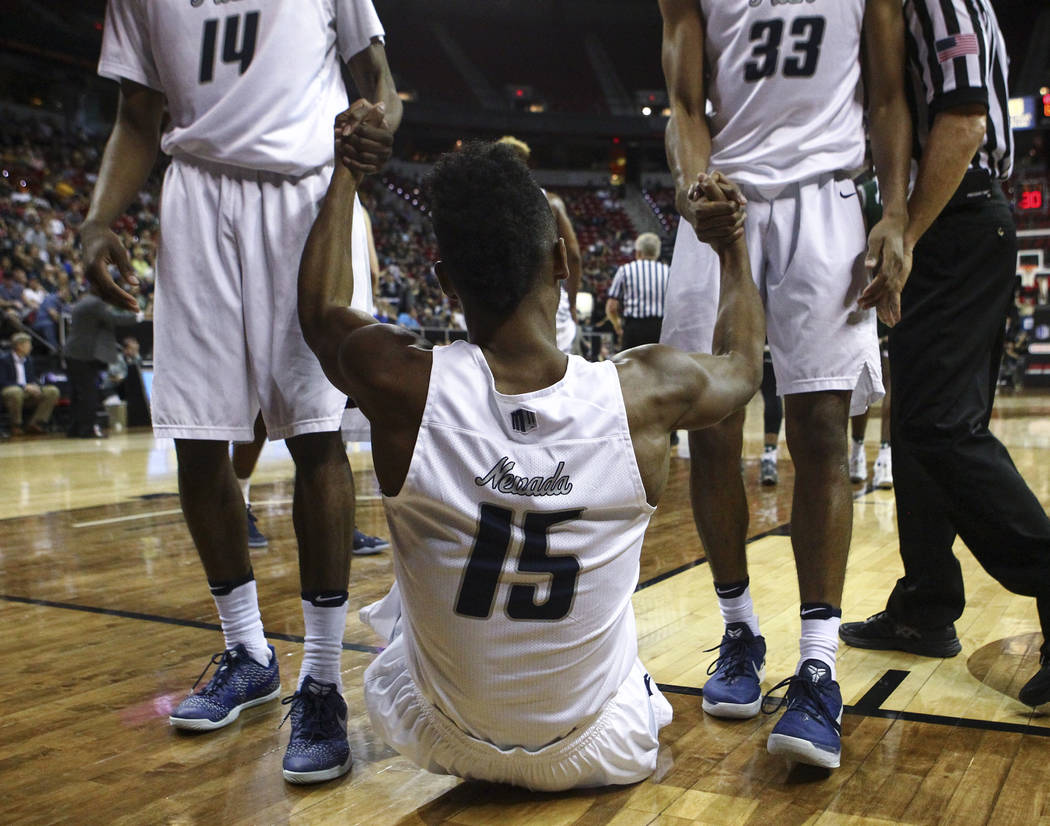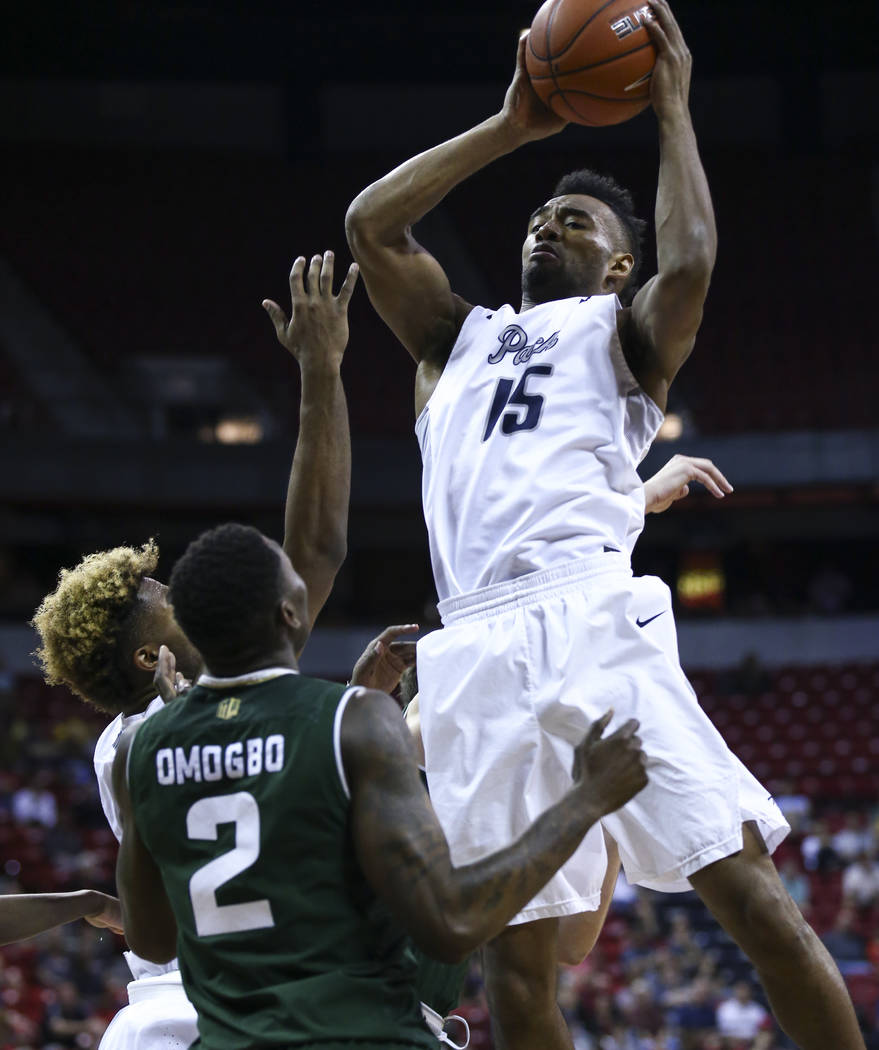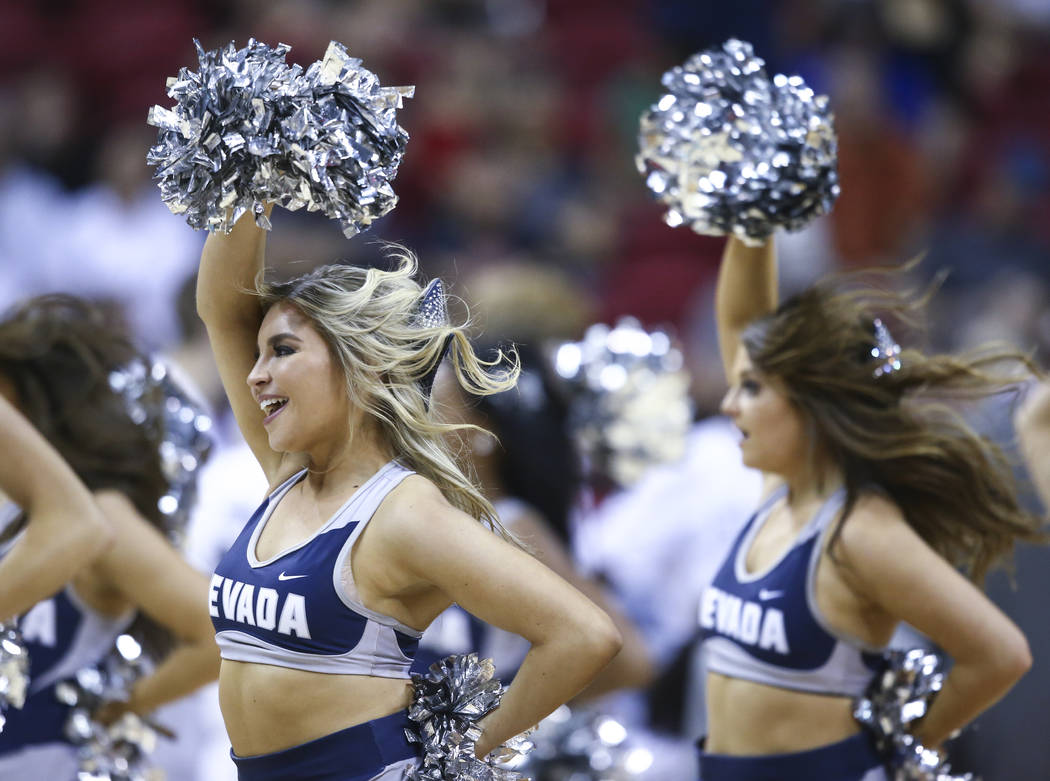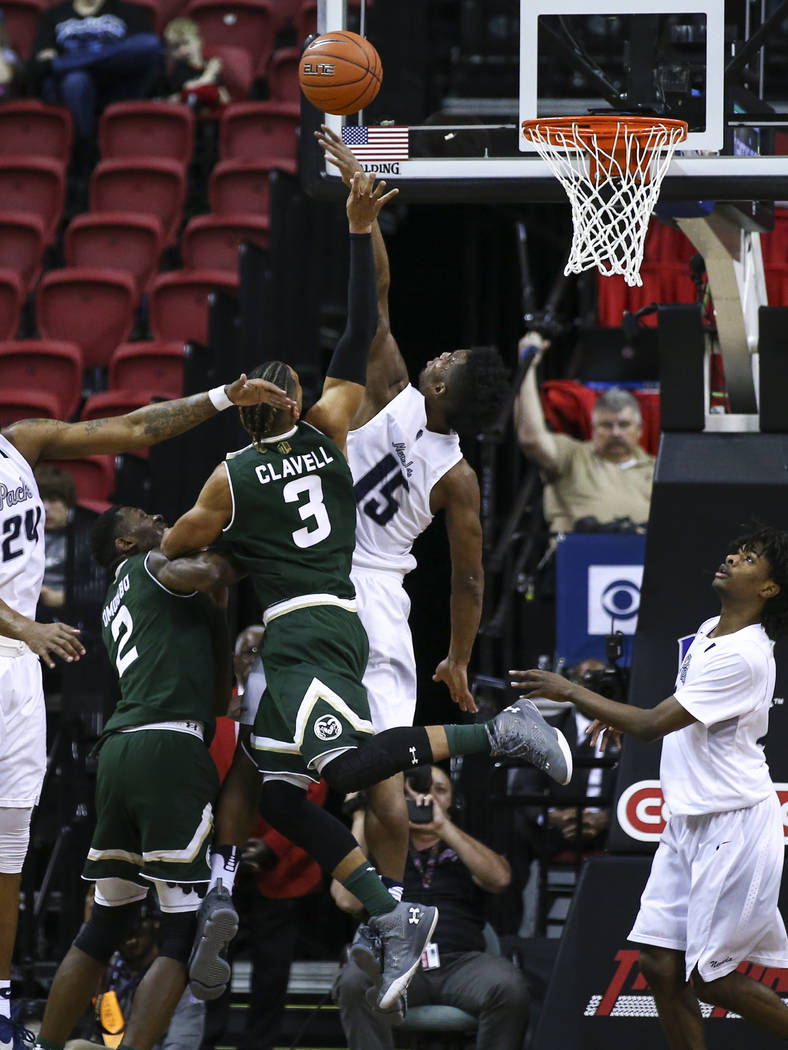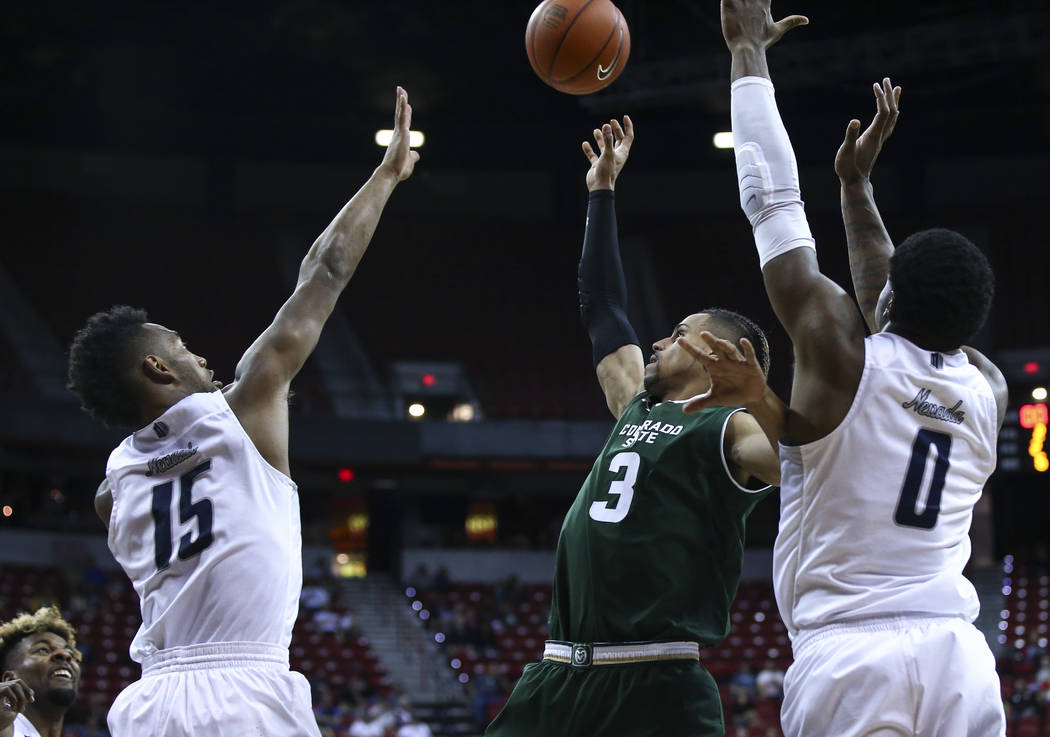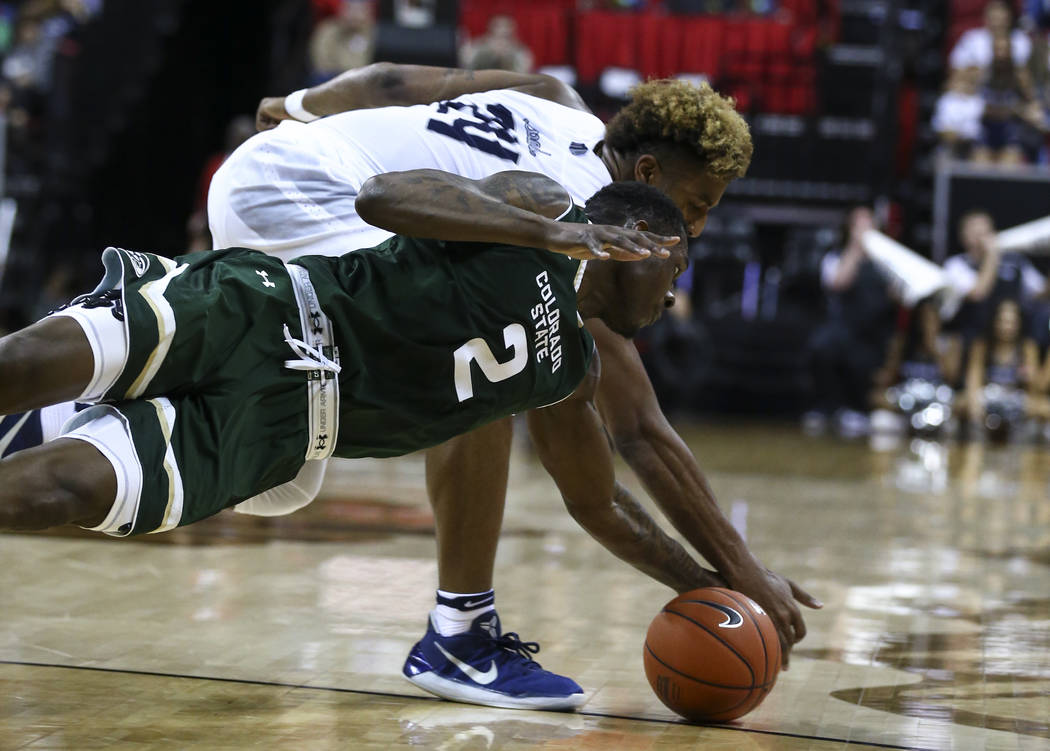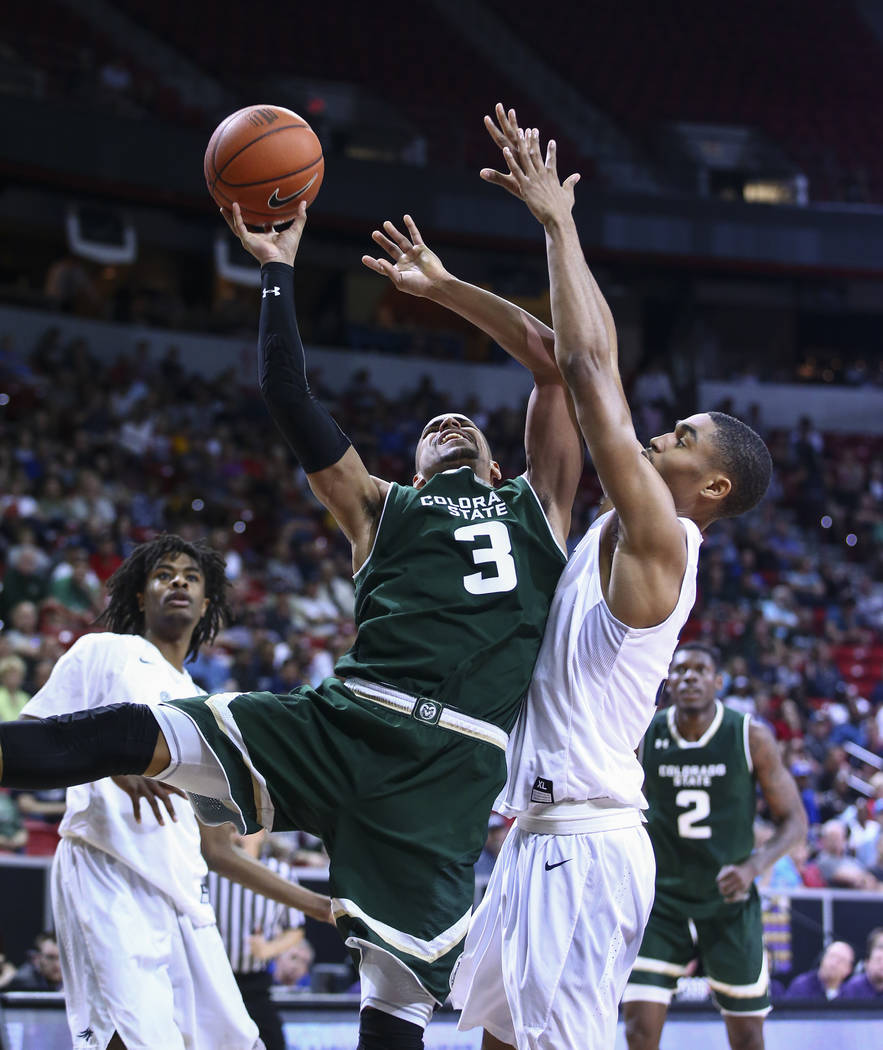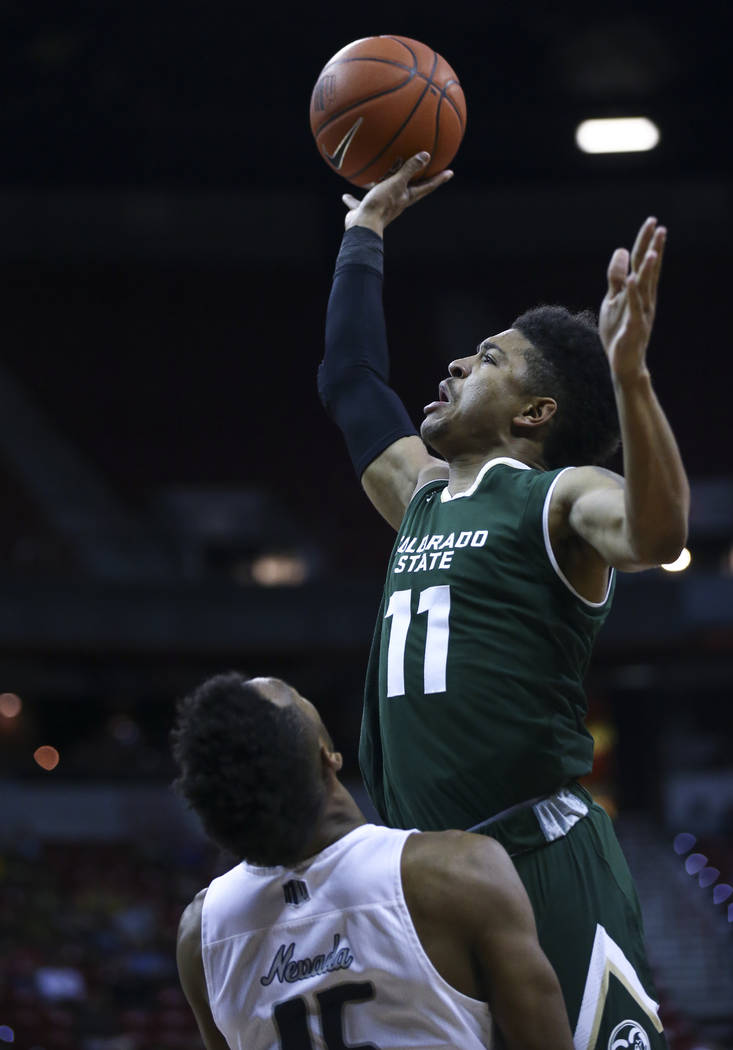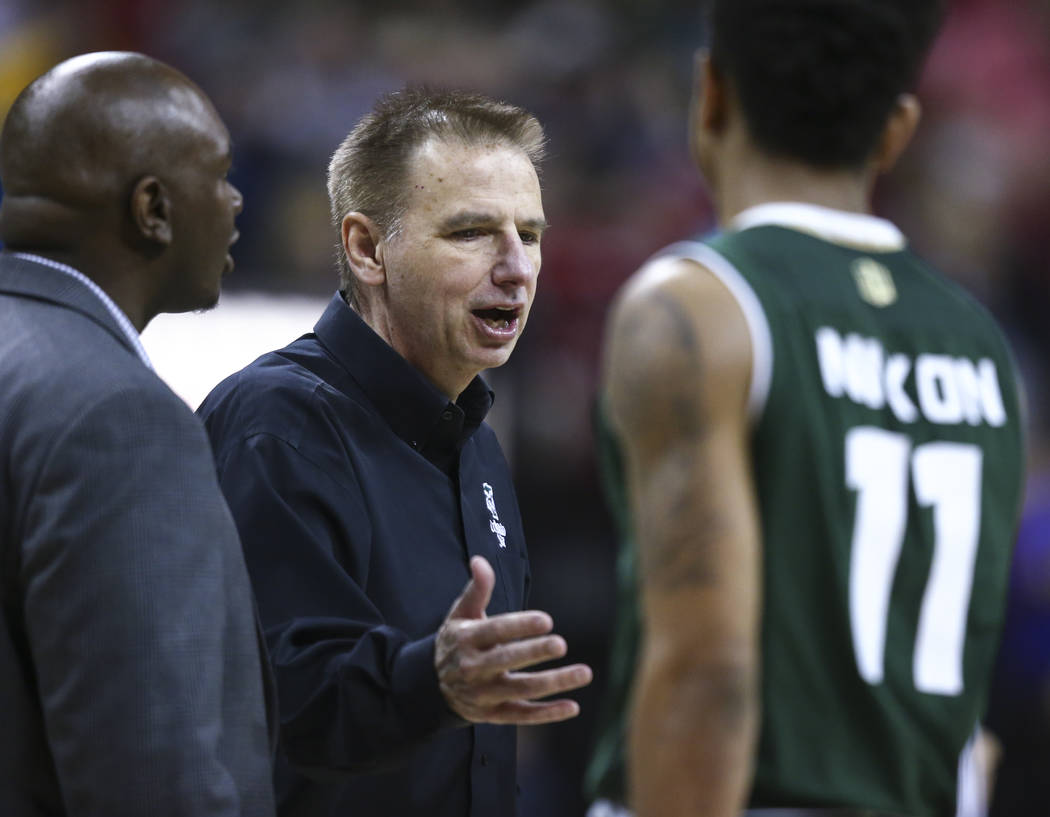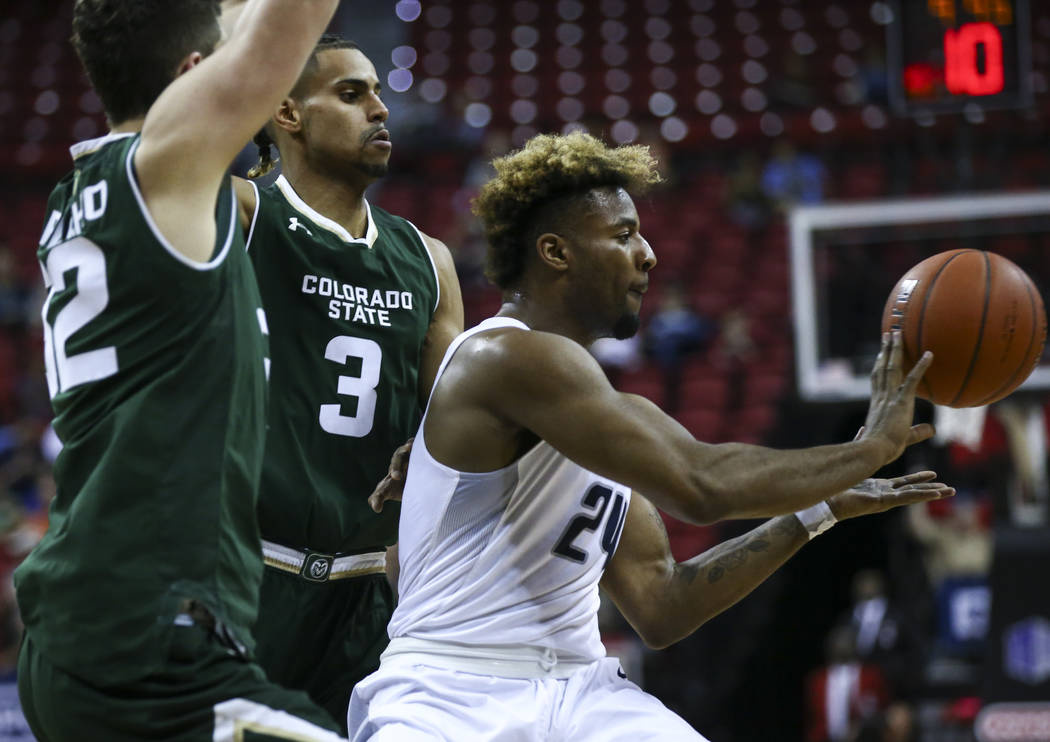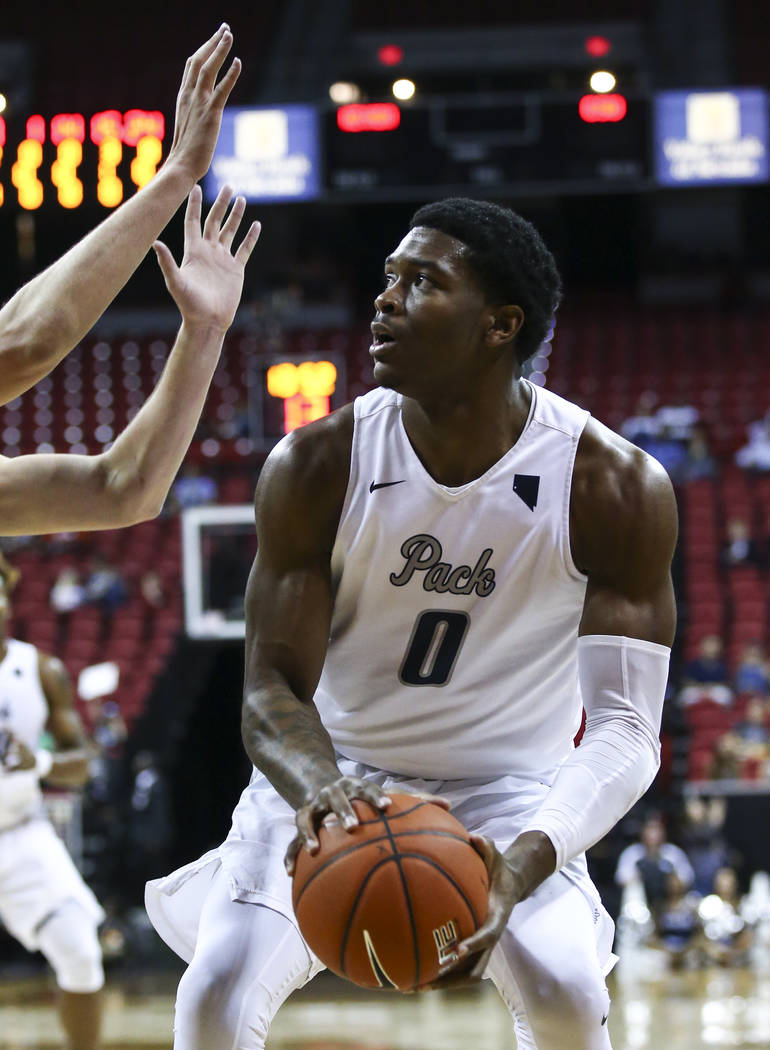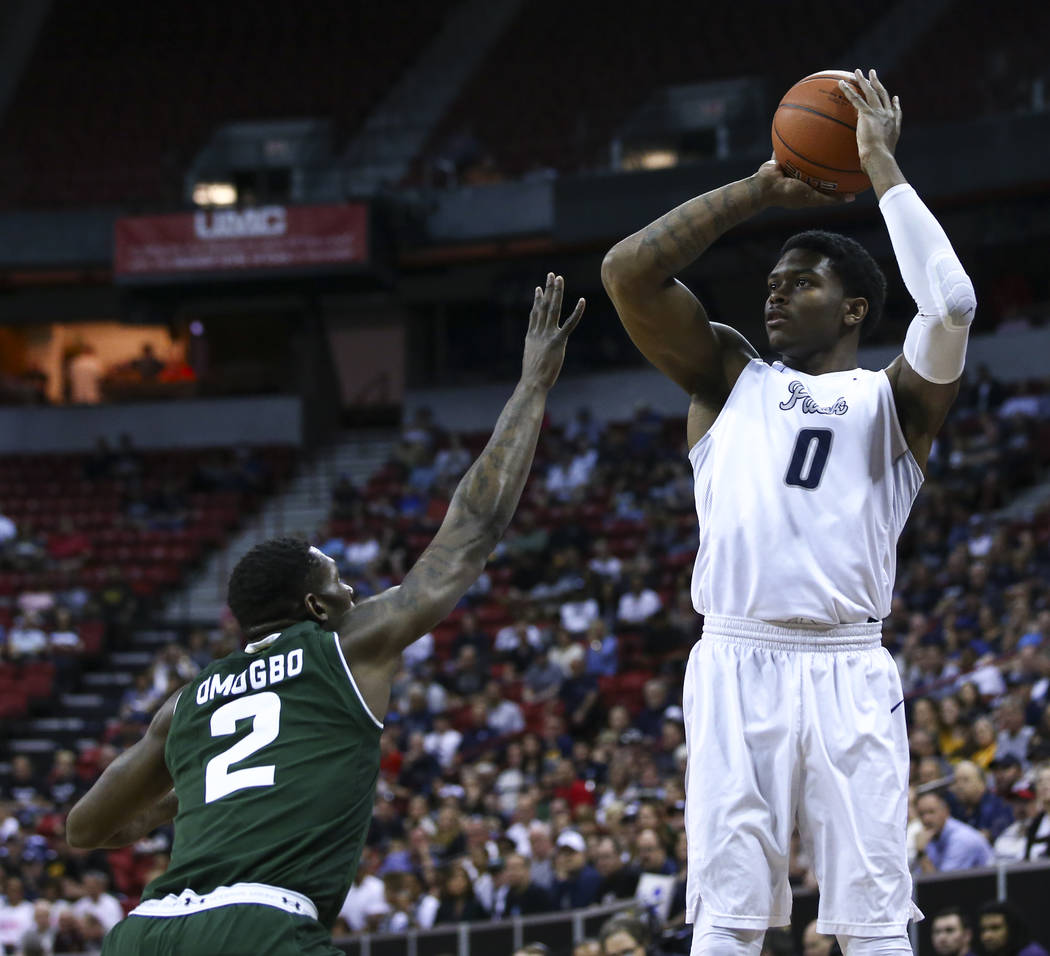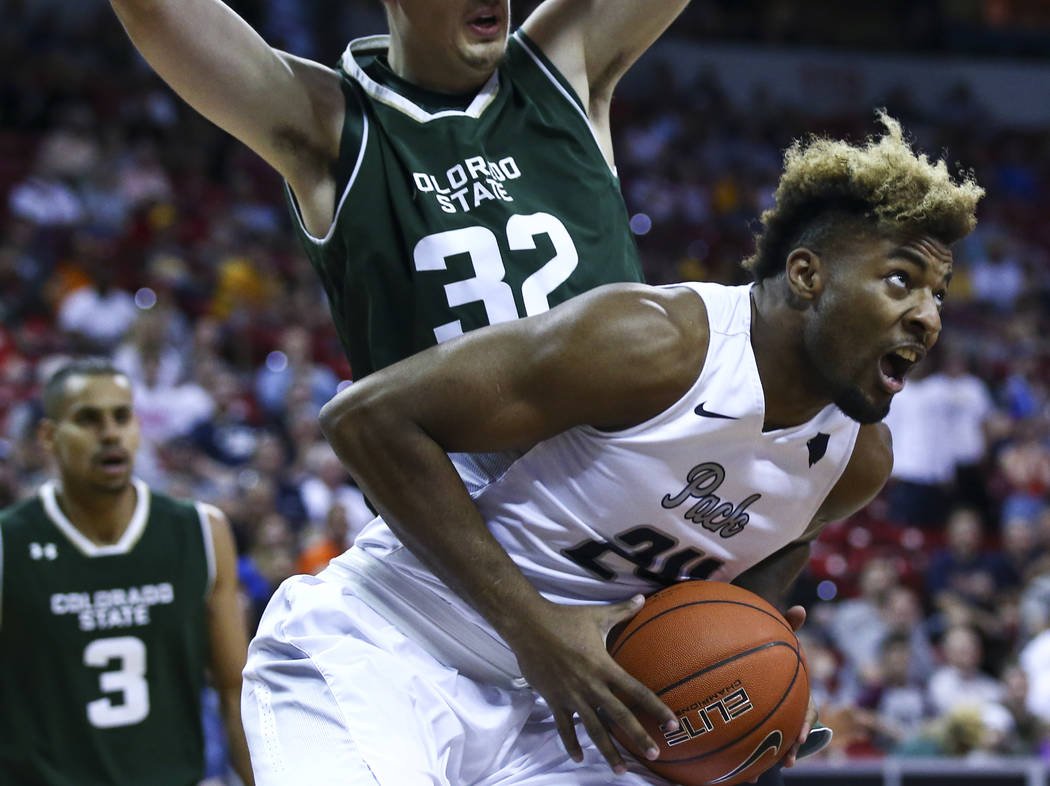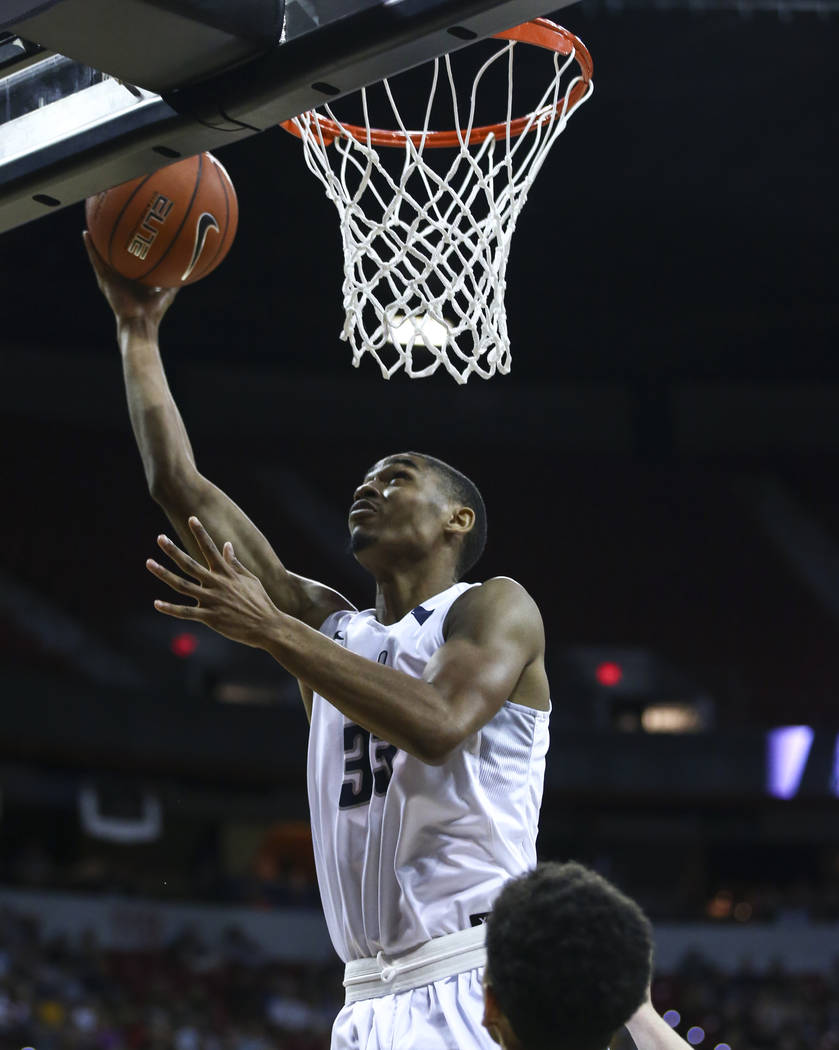 Dave Rice had hoped to win a Mountain West tournament championship on the Thomas &Mack Center floor as UNLV's head coach.
He finally got his title Saturday in that venue, just not the way he imagined.
Rice, an assistant coach at UNR, will take it, though.
He and the Wolf Pack are headed to the NCAA Tournament after holding off Colorado State 79-71 to win the conference tournament before an announced crowd of 5,602.
"I'm just extremely proud to be part of it," Rice said. "The guys have worked hard all season long.
"I have so many lifelong friends around Las Vegas, so many special people from my time in Las Vegas. A lot of them were here today. I'm happy they were able to share it with me."
It's the first time in Mountain West men's basketball tournament history the No. 1 seed has beaten the second seed. The No. 2 seed had gone 7-0.
The Wolf Pack (28-6) fought off several runs by Colorado State (23-11) to claim their first Mountain West tournament championship. It's their first league tourney title of any kind since winning the Western Athletic Conference in 2006.
UNR second-year coach Eric Musselman revived the program, which improved by 15 victories in his inaugural season and won the College Basketball Invitational in finishing 24-14.
"It definitely gave us confidence going into the Mountain West tournament this year," UNR guard D.J. Fenner said. "And even playing in the Mountain West conference (regular-season) championship against Colorado State last week. It really helped us grow, and we're exactly where we want to be."
Against the Rams on Saturday, Jordan Caroline totaled 23 points and 10 rebounds for the Wolf Pack, and Marcus Marshall added 21 points. Caroline was named MVP of the tournament.
Colorado State's Gian Clavell, the conference Player of the Year by the coaches and media, scored 30 points.
UNR shot 35 free throws to 11 for Colorado State, and Rams coach Larry Eustachy drew a technical foul with 8:58 left.
"You can step out on the court and talk to your team during the timeout, and a guy from halfcourt called me for a 'T,' " Eustachy said. "What you have right now are officials trying to make the NCAA Tournament, and we're noted for a team not fouling."
The Wolf Pack clinched the victory by making 11 of 14 free throws in the final 1:10.
They will find out their seed, opponent and destination in the NCAA Tournament on Sunday, and Rice — who was the Rebels' coach for 4½ seasons before being fired in January 2016 — will be along for the ride.
"Now I have the opportunity to be here at Nevada and be part of a championship program," Rice said. "Now we go to the NCAA Tournament next week and, again, happy to be part of it."
Musselman said having Rice on his staff benefited the program.
"It's got to be special for Dave in this building, coming back to Las Vegas," Musselman said. "And any time someone has sat in that head coaching chair, I think that when you look over and talk to somebody that's been there … is a calming influence. His personality is not slightly, but drastically, different than mine, so it's a good combination."
Follow all of our Vegas Madness coverage at reviewjournal.com/VegasMadness and #VegasMadness on Twitter.
Contact Mark Anderson at manderson@reviewjournal.com or 702-387-2914. Follow @markanderson65 on Twitter.
MW all-tournament team
Jordan Caroline, UNR
Gian Clavell, Colorado State
Marcus Marshall, UNR
Prentiss Nixon, Colorado State
Cameron Oliver, UNR
MVP: Jordan Caroline, UNR