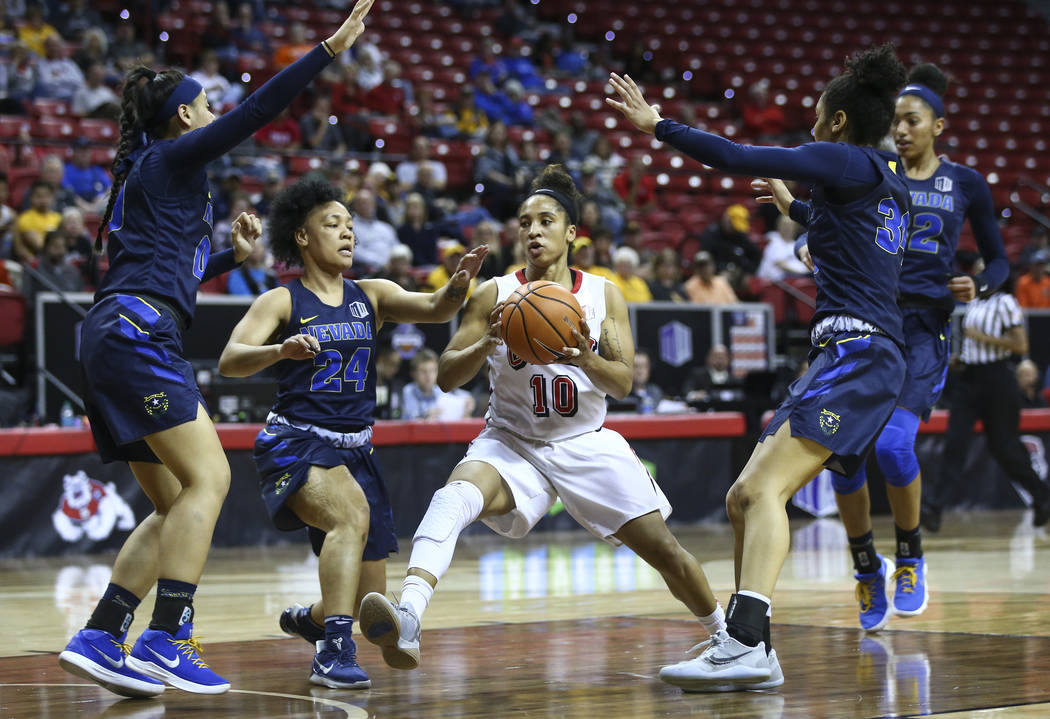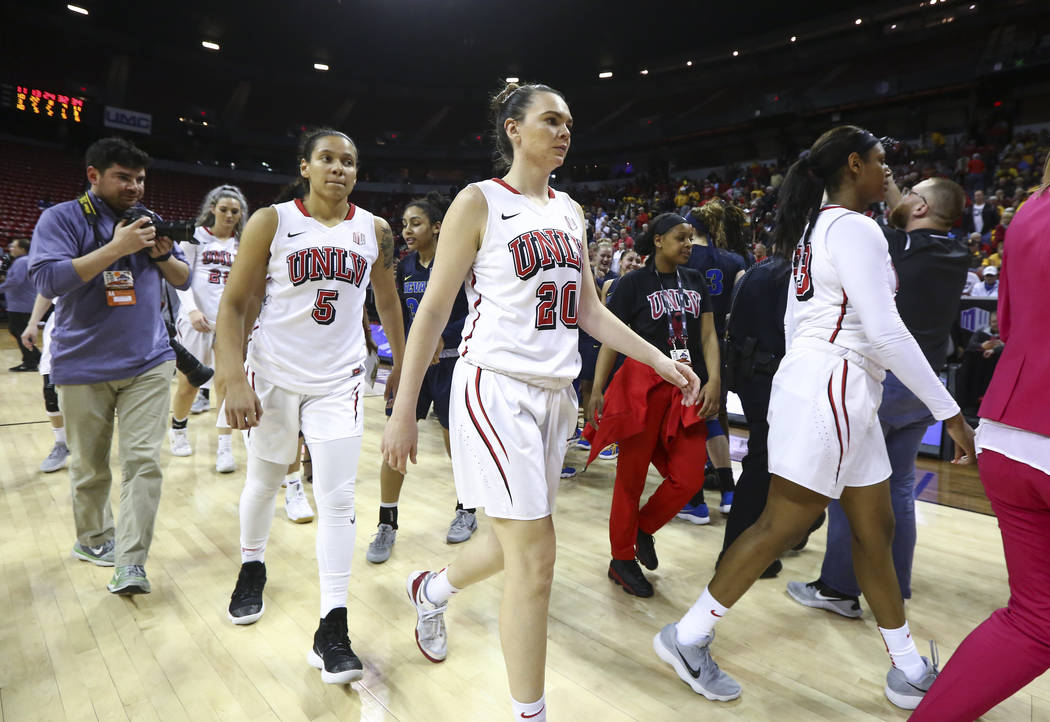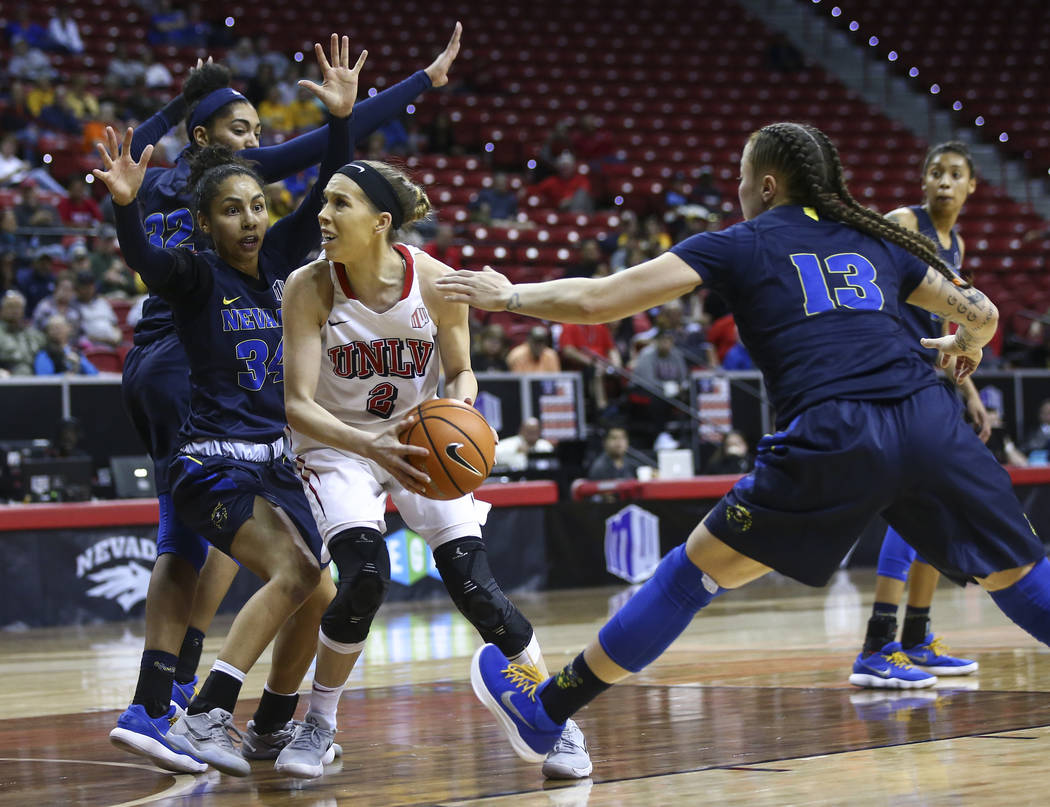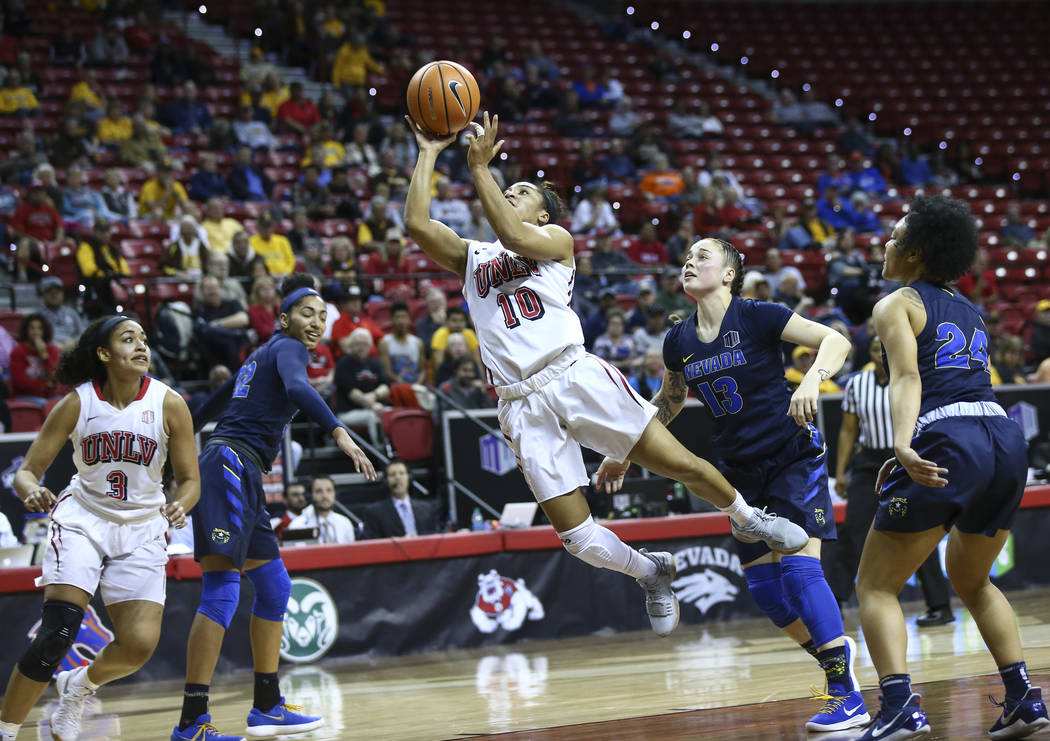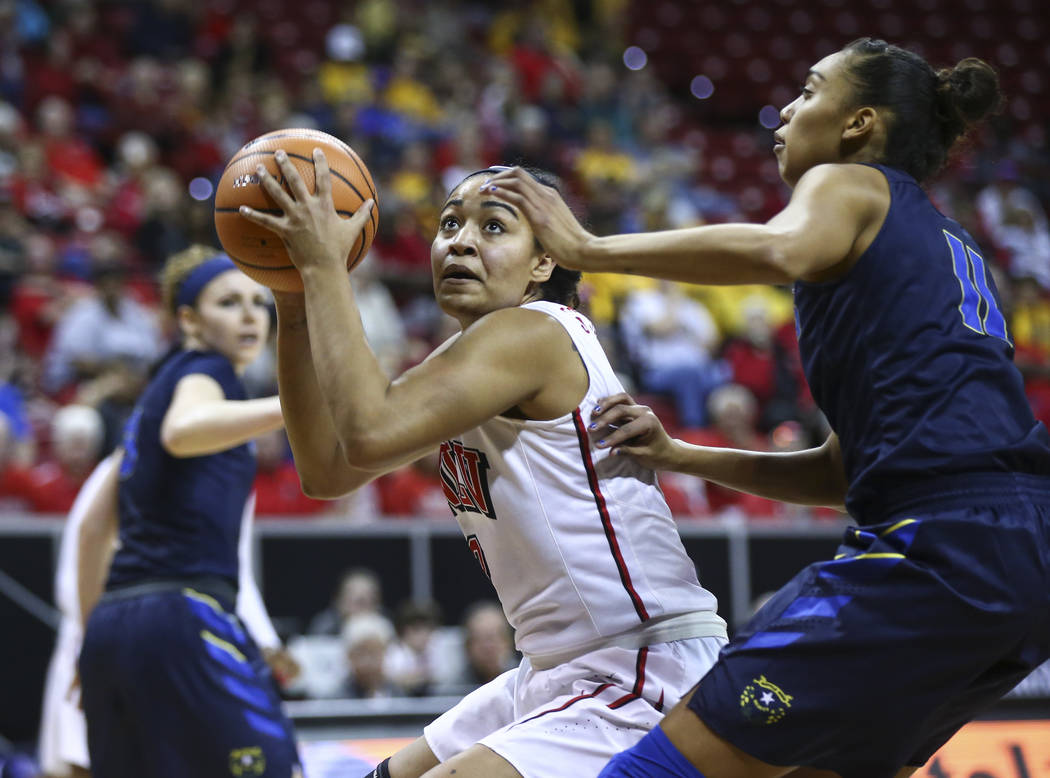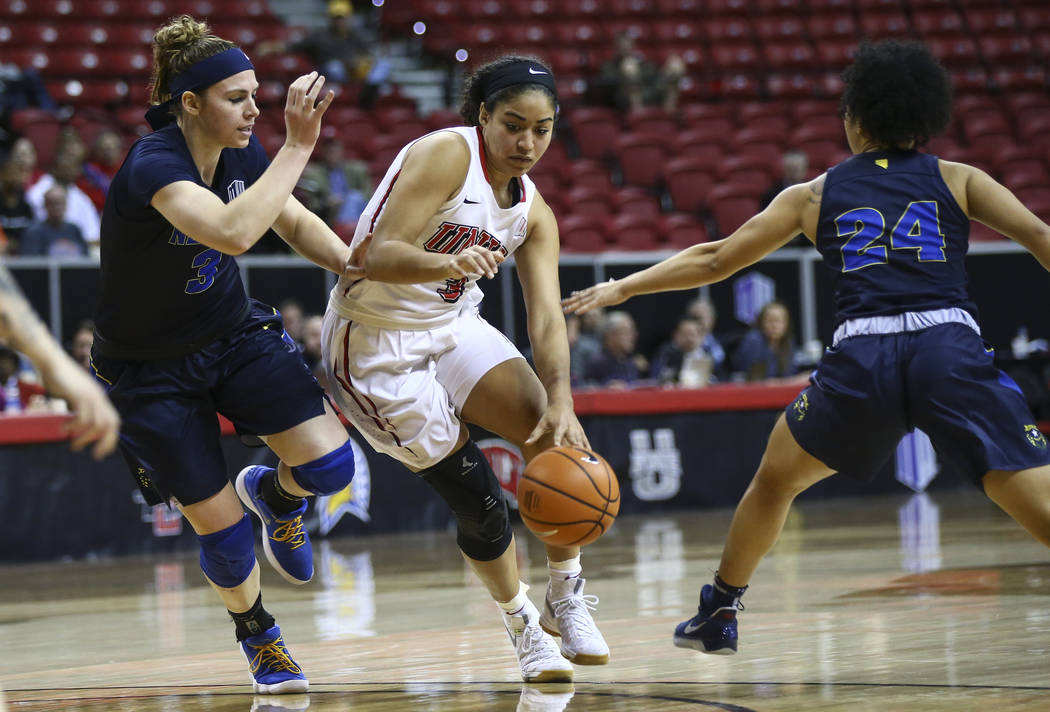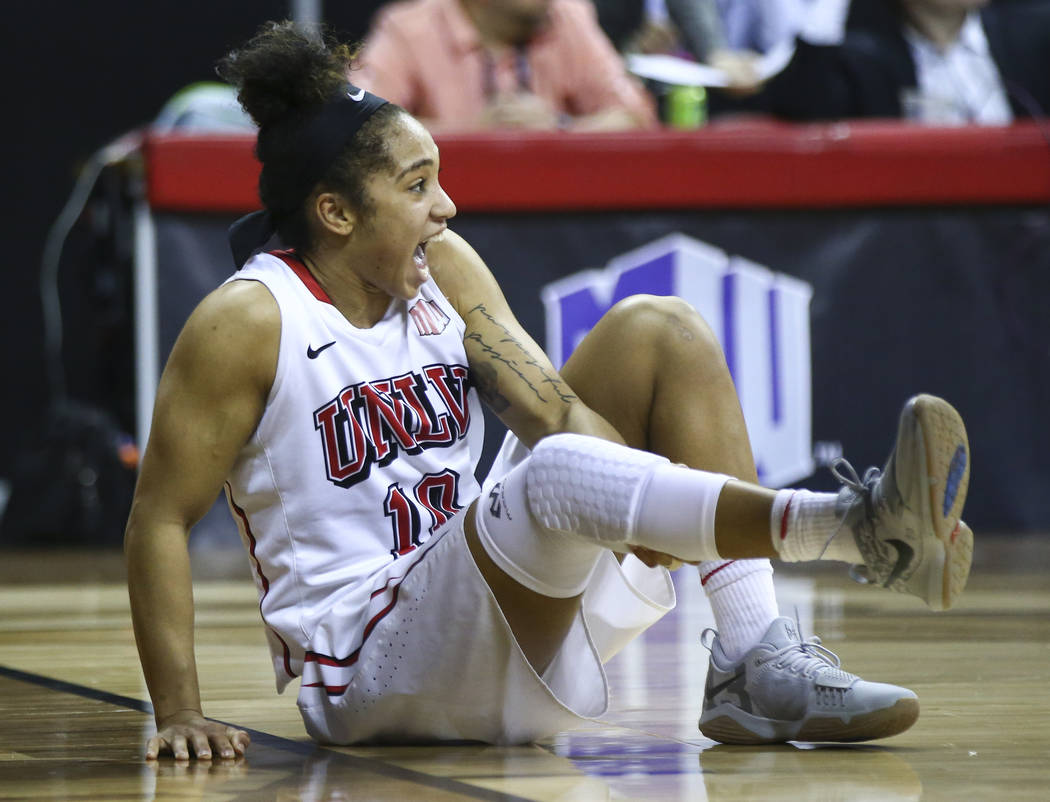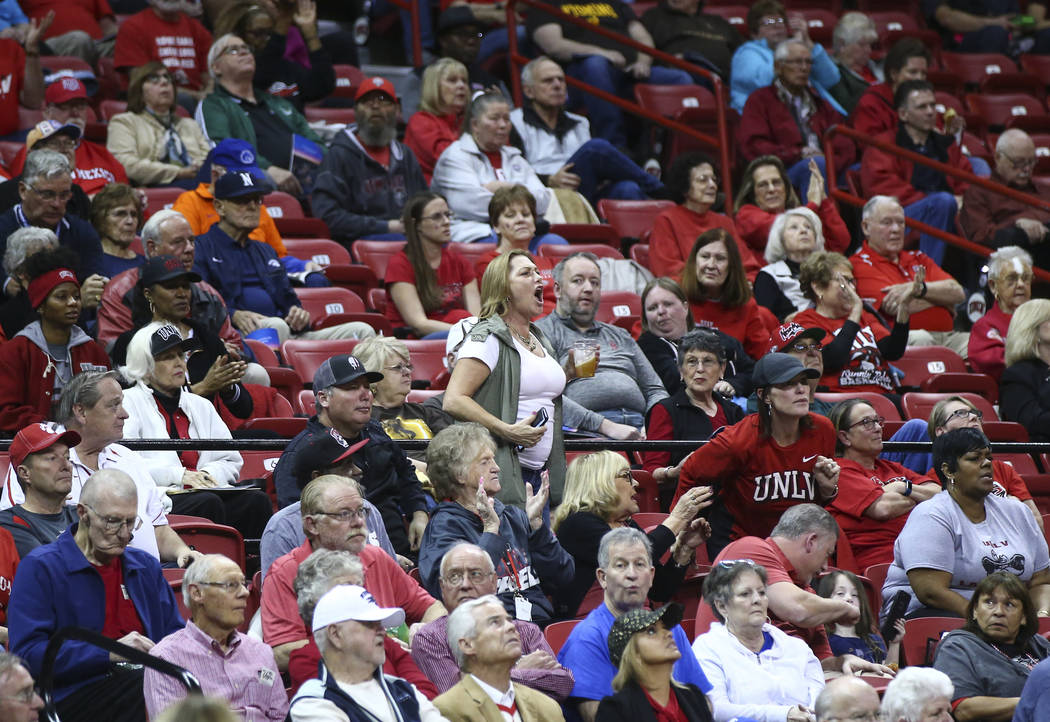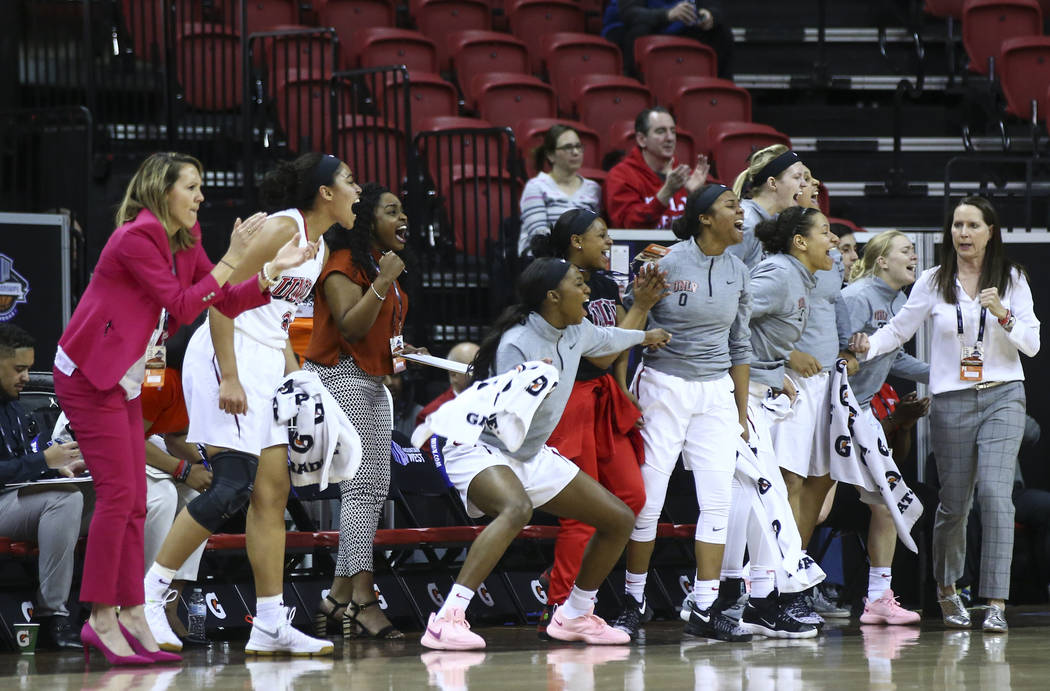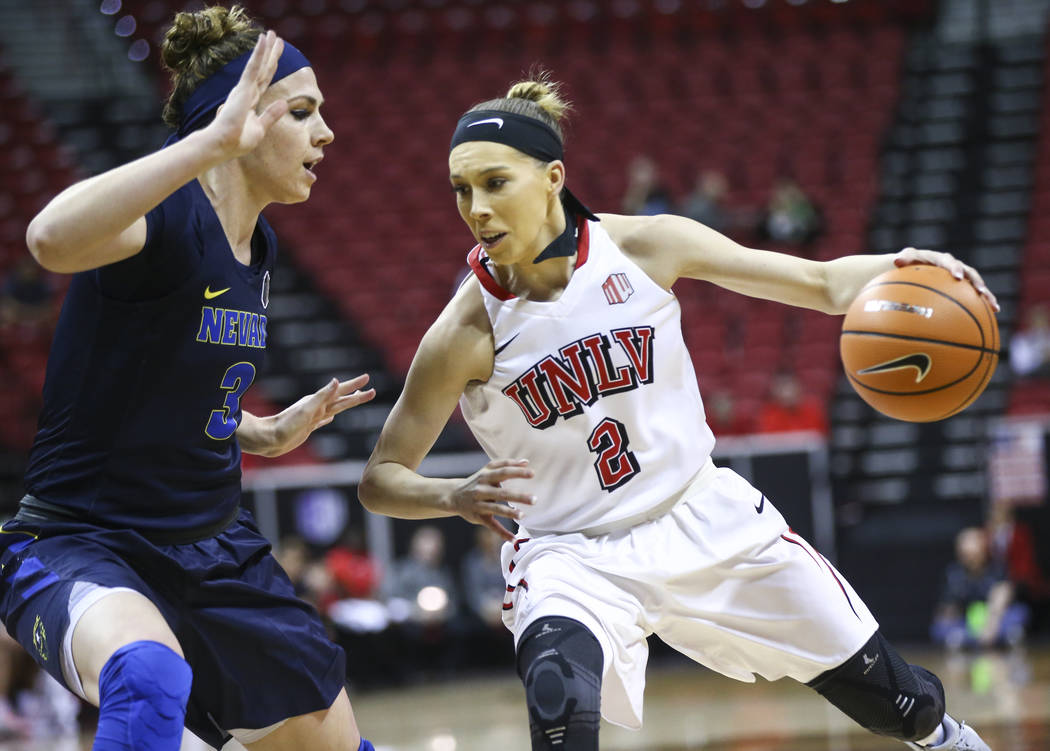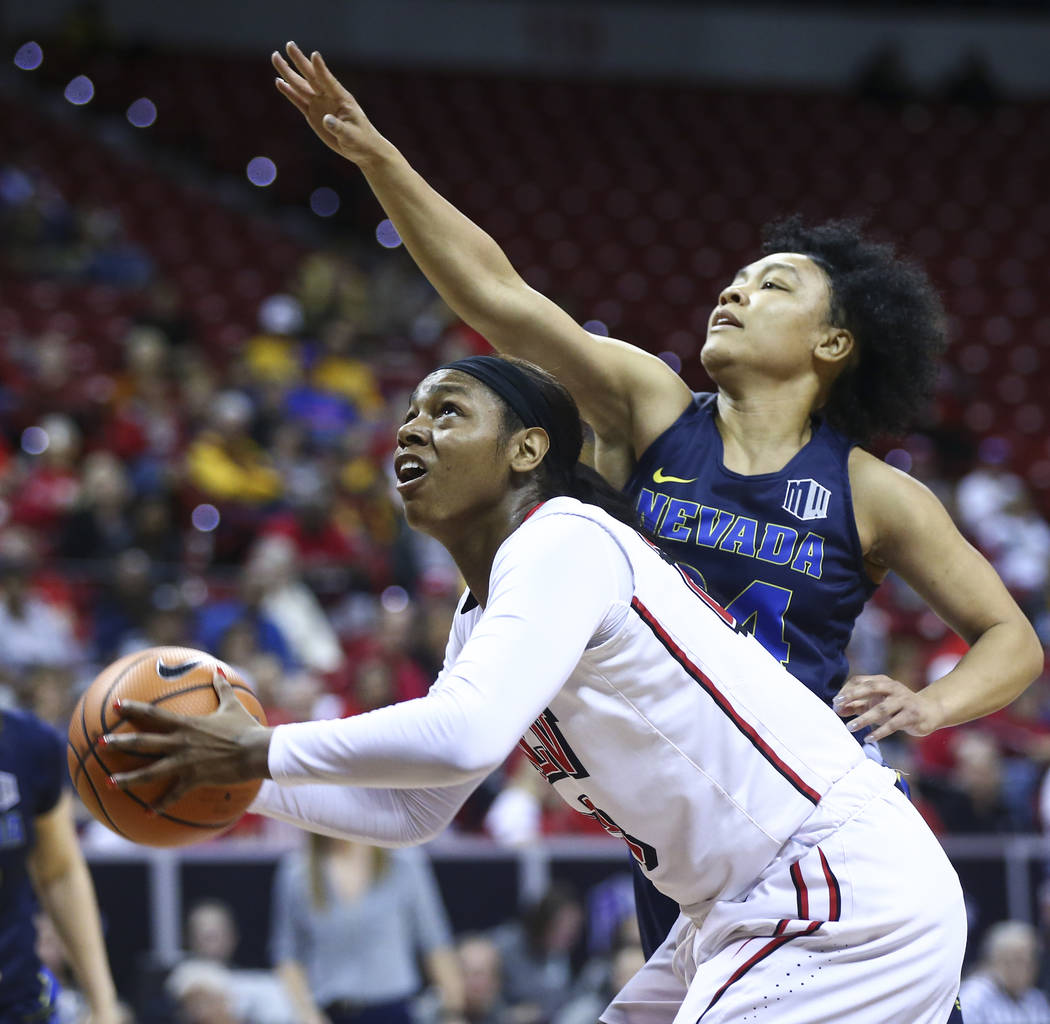 This was not the way it was supposed to go.
Not for this team.
The Lady Rebels had sealed a share of the Mountain West title for the first time in program history last week and headed into the Mountain West tournament with an air of confidence around them.
And Tuesday, they led for nearly all of regulation.
All that made the double overtime heartbreaker an even crueler stab in the heart for UNLV, which fell 77-73 to UNR in the conference tournament quarterfinals Tuesday night at the Thomas & Mack Center.
"We just didn't put our best foot forward," coach Kathy Olivier said.
And it didn't help that starters Nikki Wheatley and Paris Strawther could do nothing more than watch most of the overtime periods from the bench.
Wheatley, who pulled up with a cramp in the first overtime, had been leading the Lady Rebels all night. Strawther had pitched in 14 points and five rebounds before she fouled out, ending her night.
"You lose Nikki and Paris in that little stretch and that was rough," coach Kathy Olivier said. "I thought our team stayed with it."
That left most of the responsibility to senior guard Brooke Johnson, who put the team on her back in overtime but it just wasn't quite enough.
Down 68-63, Johnson rattled off five straight points to force the second overtime.
And in that second overtime, it was Johnson who hit a shot with 36 seconds left to narrow the UNR lead to 75-73.
But after UNR missed a breakaway layup and the Lady Rebels came down with a rebound, Johnson couldn't get another game-tying shot to fall and two made free throws by UNR's Terae Briggs put the game out of reach.
Missed free throws — UNLV made 10-of-19 (52.6 percent) — of their own late in the game helped contribute to the Lady Rebels' downfall. Katie Powell missed a pair of them in the first overtime and Kennedy Wharton, on the court because of Wheatley's injury, missed three of four in the second overtime.
"We didn't make our free throws down the stretch and they did," Olivier said. "The game really comes down to that."
But for most of regulation, it didn't look like it would have to.
The Lady Rebels took control early and took a nine-point lead into halftime.
But UNR clawed its way back into the game in second half, eventually forcing overtime.
The Lady Rebels were uncharacteristically outrebounded in the game, 41-34, also playing a factor in the loss.
"We're a top rebounding team in our conference and just getting more (offensive) rebounds and being more aggressive on the rebounding probably would have gave us more possession," Wheatley said.
The somber postgame press conference provided a stark contrast to the team that had so much hope about this tournament just a day before.
Now, the Lady Rebels will watch and wait, hoping to secure a bid to the WNIT with dreams of the NCAA Tournament autobid shattered.
More Rebels: Follow all of our UNLV coverage online at reviewjournal.com/Rebels and @RJRebels on Twitter.
Contact Betsy Helfand at bhelfand@reviewjournal.com. Follow @BetsyHelfand on Twitter.