LMU's James Batemon finally gets his D-I moment at WCC tournament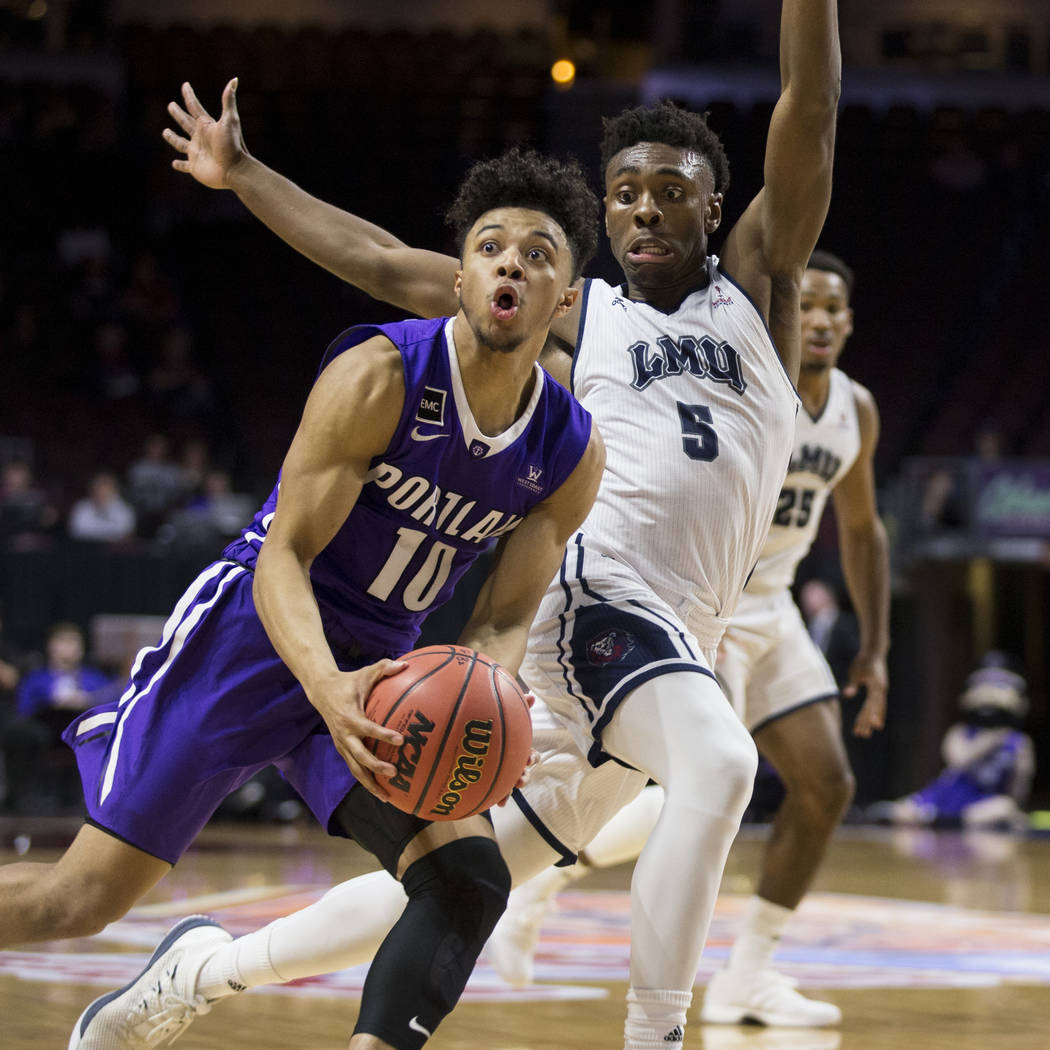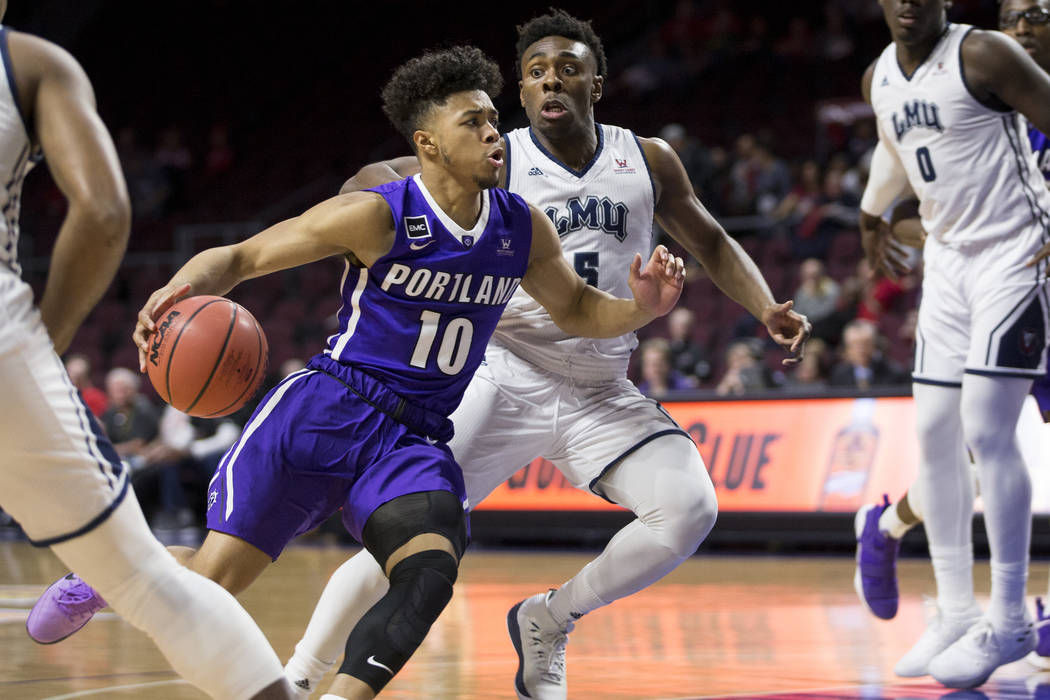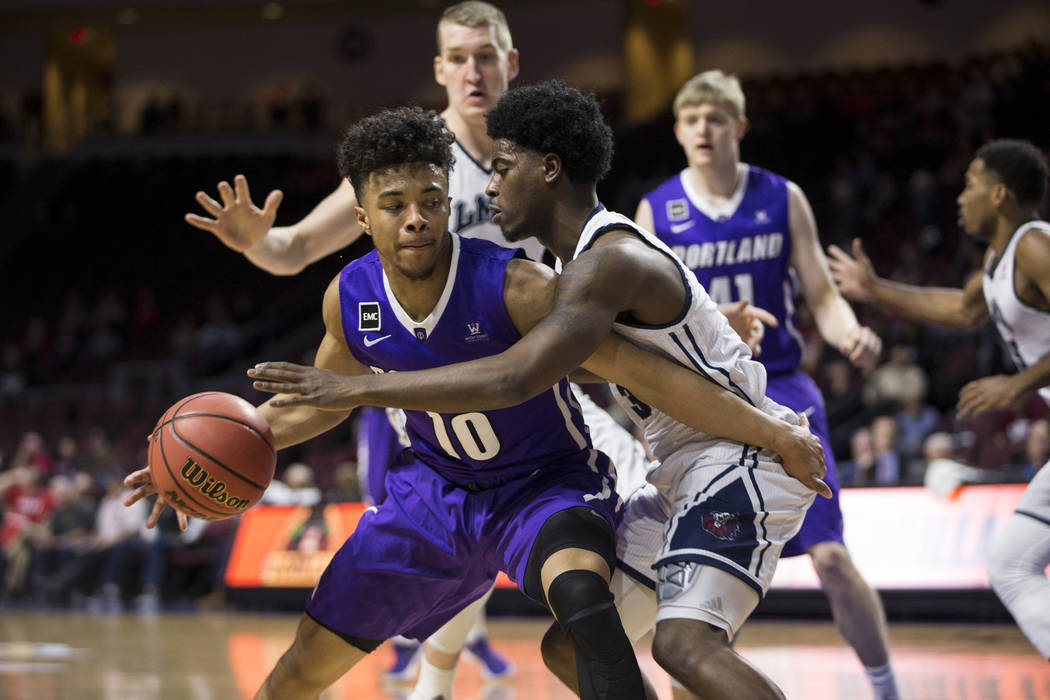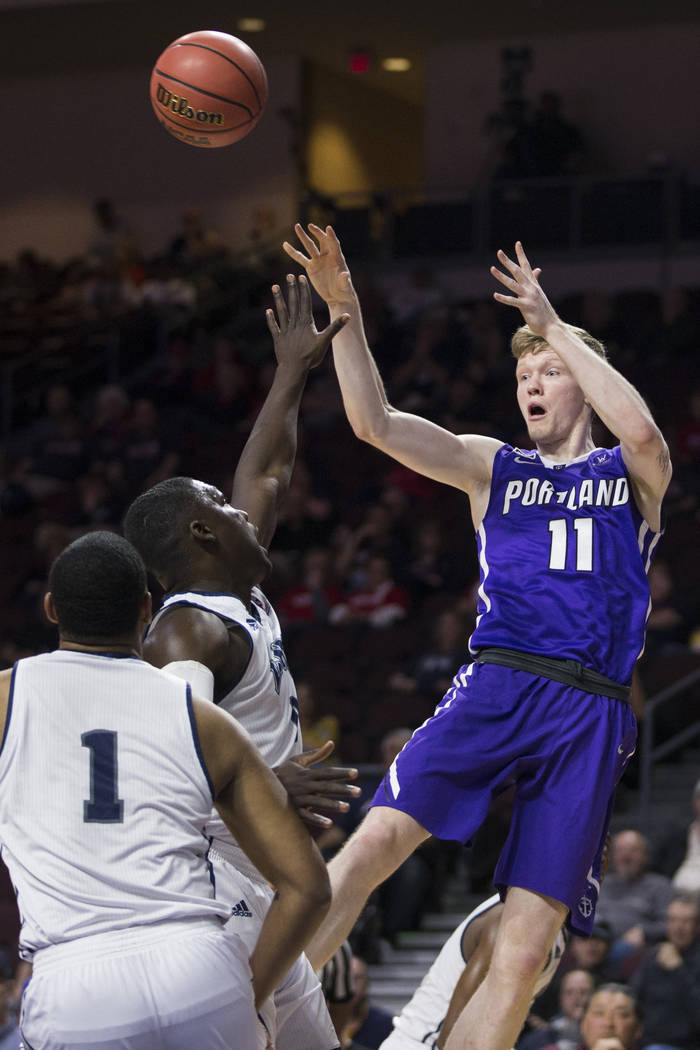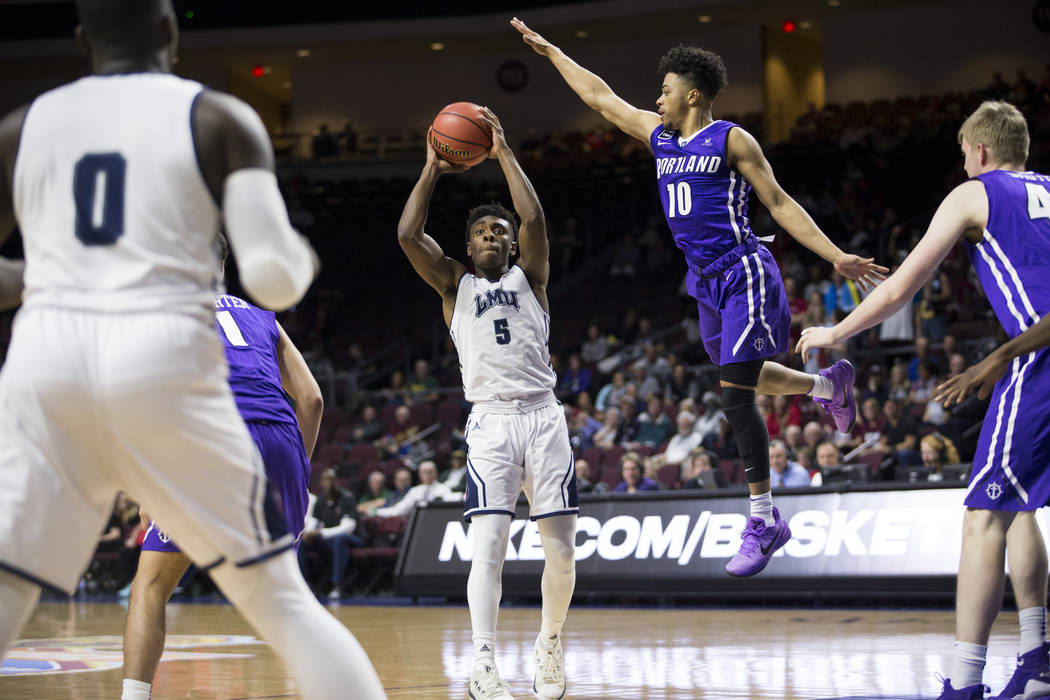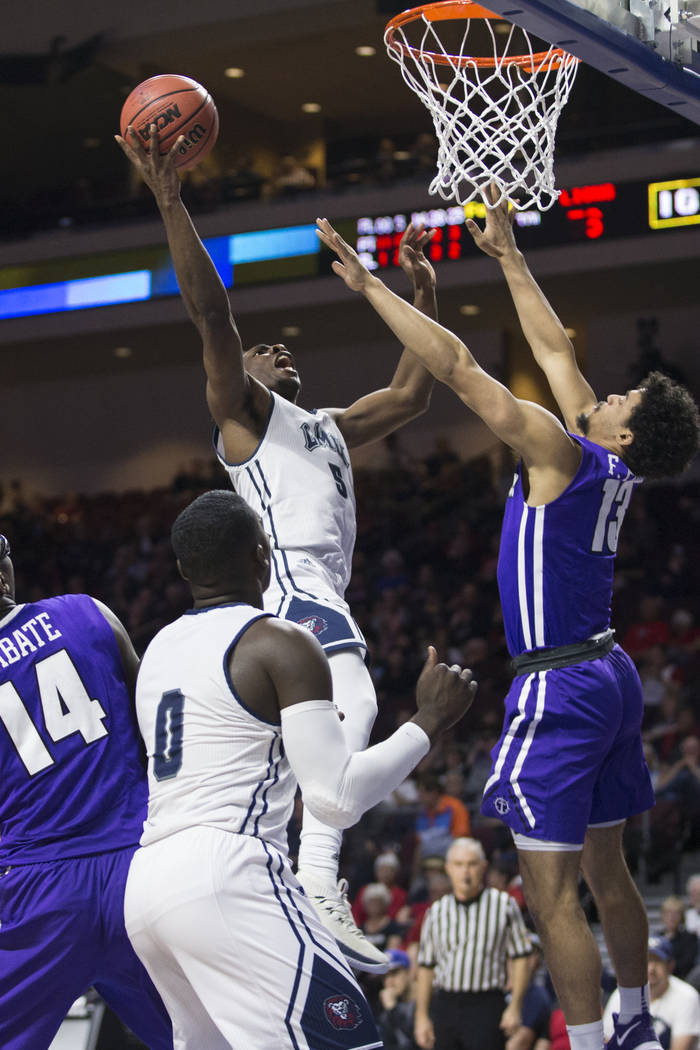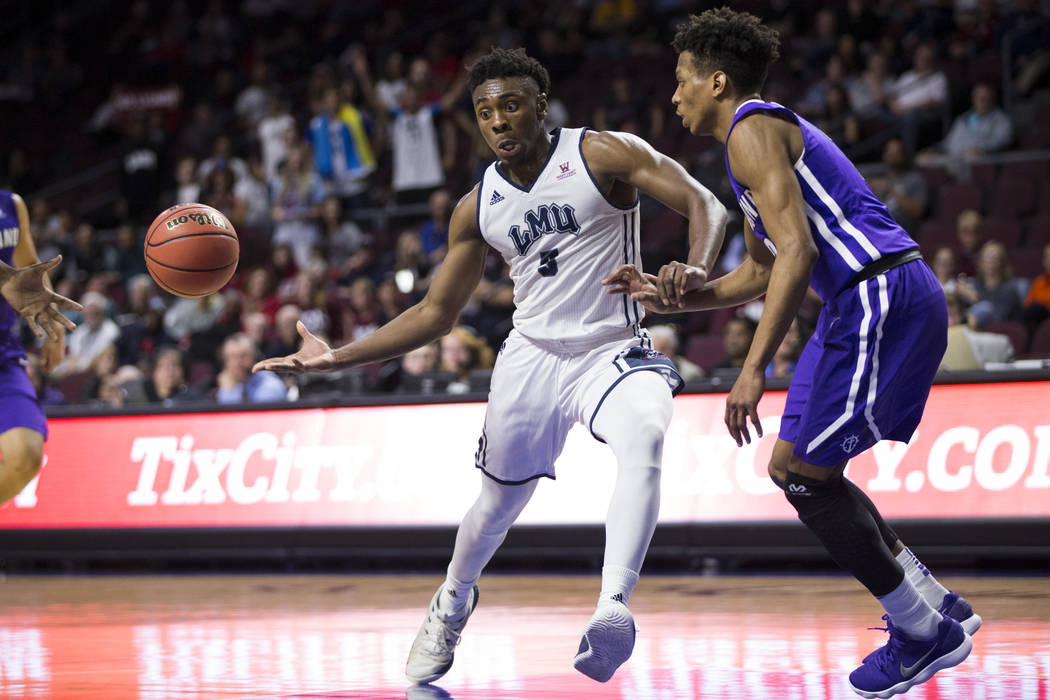 Loyola Marymount found itself down 15 points in the first seven minutes against a team it had lost twice to in the regular season.
The Lions could have easily folded versus Portland on Friday night at Orleans Arena to avoid a potential shellacking against the West Coast Conference's juggernaut.
But James Batemon wasn't going to let his team quit, not after playing two seasons of junior college basketball in snowy North Dakota just for a shot against one of the top Division I programs in the nation.
Behind Batemon's offensive surge, Loyola rallied to defeat Portland 78-72 in the first round of the WCC tournament. The Lions now face that juggernaut, Gonzaga, at 7 p.m. Saturday in the quarterfinals.
"This is a dream come true. I watched (Gonzaga) on TV when I was in junior college," said Batemon, who scored a game-high 29 points. "Now that I'm here, it gives me a chance to play against them in a conference tournament. That's a big-time experience that I'm going to cherish forever."
The first round of the WCC is often overlooked, with the big crowds arriving on Day 2 when Gonzaga and Saint Mary's are usually scheduled to start the tournament.
Opening night of the WCC meant everything for Batemon, the junior guard who left his family in Milwaukee to play at North Dakota State College of the Sciences before moving to California.
"It was a long tough road," Batemon said. "I had to grind to get to this game. I felt I was overlooked in high school. People didn't give me a chance."
Mike Dunlap, the former Charlotte Bobcats coach, gave Batemon that golden chance at LMU, and it paid off Friday.
Batemon found his stroke in the second half and still kept his teammates involved. Batemon, who made 8 of 13 shots, was one of five Lions to score in double figures.
The Lions took their first lead with four minutes gone in the second half and closed the game at the free-throw line.
"I wasn't as aggressive in the first half," said Batemon, an All-WCC second-team selection. "I just wanted to come out and play aggressive to give my team a chance."
Contact Gilbert Manzano at gmanzano@reviewjournal.com. Follow @GManzano24 on Twitter.
Friday's scores
Men's
No. 8 Loyola Marymount 78, No. 9 Portland 72
No. 10 Pepperdine 85, No. 7 Santa Clara 69
Women's
N0. 1 Gonzaga 81, No. 8 Pepperdine 70
No. 7 Pacific 77, No. 2 Saints Mary's 73
Saturday's men's quarterfinal games
No. 3 Brigham Young vs. No. 6 San Diego, 1 p.m.
No. 4 San Francisco vs. No. 5 Pacific, 3 p.m.
No. 1 Gonzaga vs. No. 8 Loyola Marymount, 7 p.m.
No. 2 Saint Mary's vs. No. 10 Pepperdine, 9 p.m.
Friday's games
Women's
No. 1 Gonzaga 81, No. 8 Pepperdine 70 — Jill Barta, the WCC Player of the Year, scored a game-high 24 points to send the Bulldogs into Monday's semifinal matchup against San Francisco. Gonzaga never relinquished the lead and led by 34 points.
No. 7 Pacific 77, No. 2 Saint Mary's 73 — GeAnna Luaulu-Summers and Desire Finnie guided the Tigers to an upset and into the next round to face San Diego on Monday. Finnie scored a team-high 25 points and Luaulu-Summers 20.
Men's
No. 8 Loyola Marymount 78, No. 9 Portland 72 — The Lions had five players score in double figures to earn a shot against top-seeded Gonzaga in the quarterfinals Saturday. LMU erased an early 15-point deficit.
No. 10 Pepperdine 85, No. 7 Santa Clara 69 — Kameron Edwards scored 25 points and grabbed seven rebounds to lift the Waves past the Broncos and move on to face Saint Mary's in the semifinals.