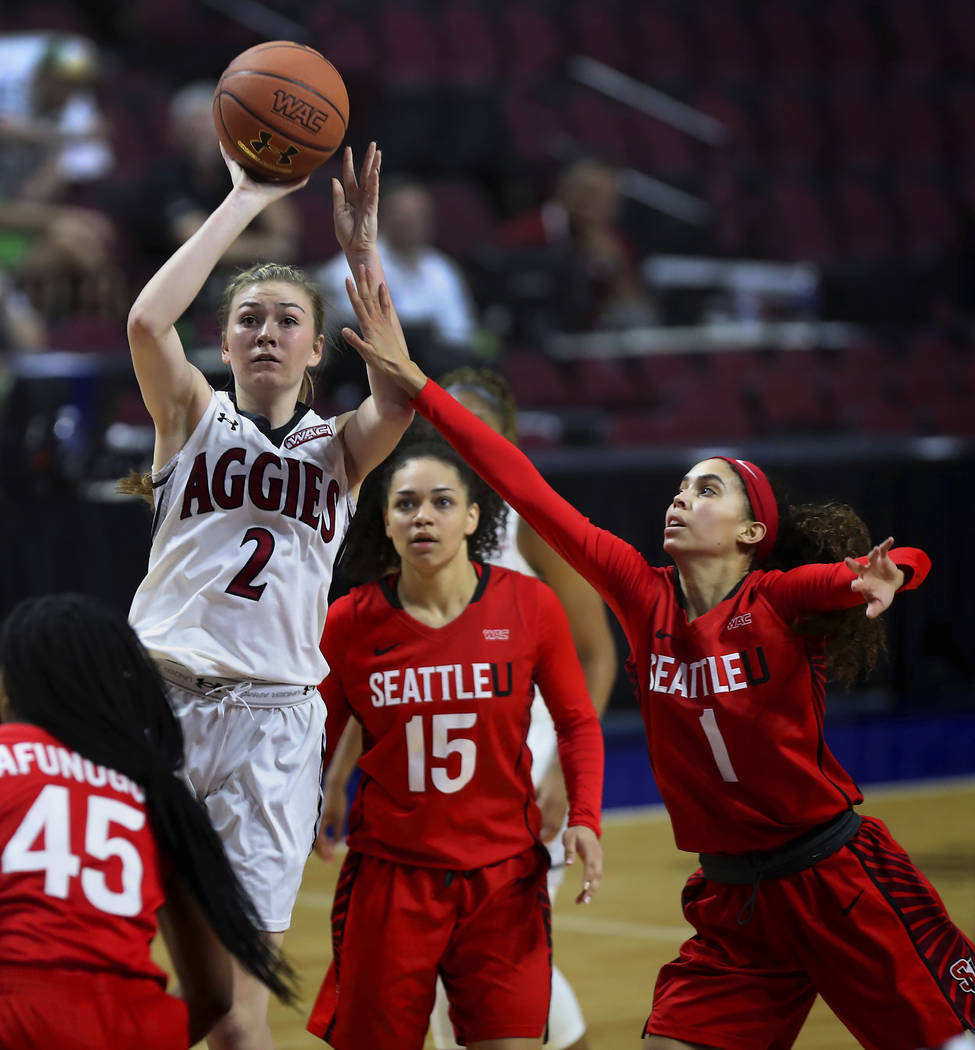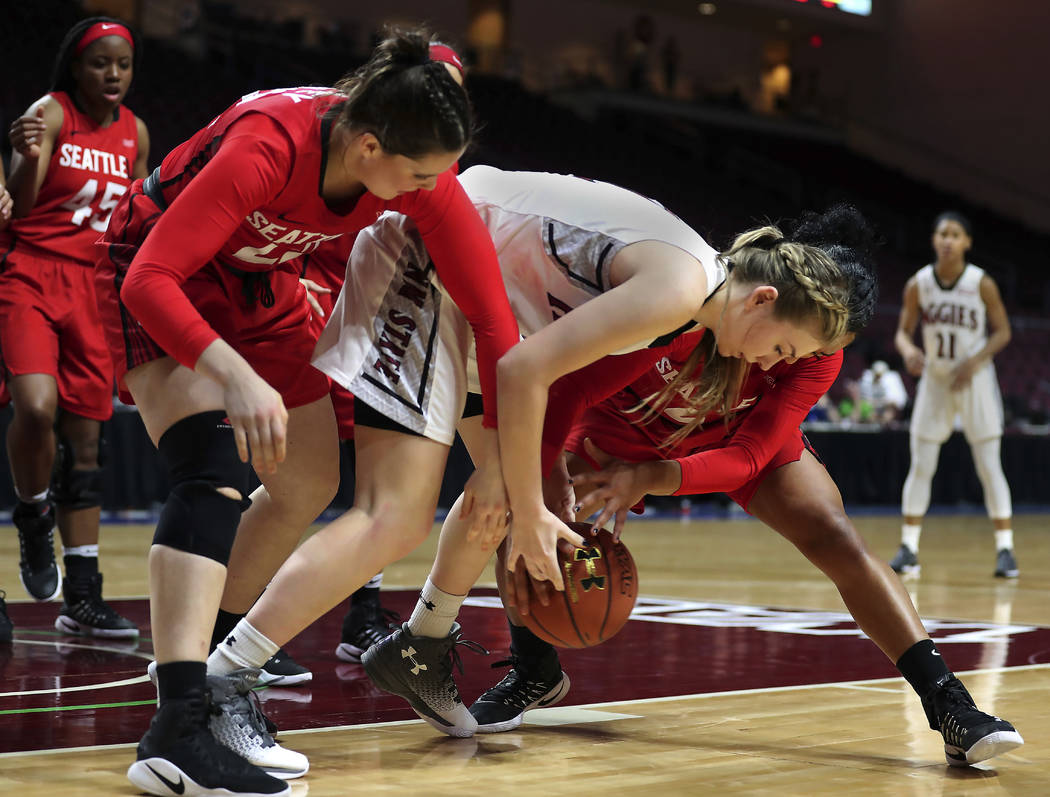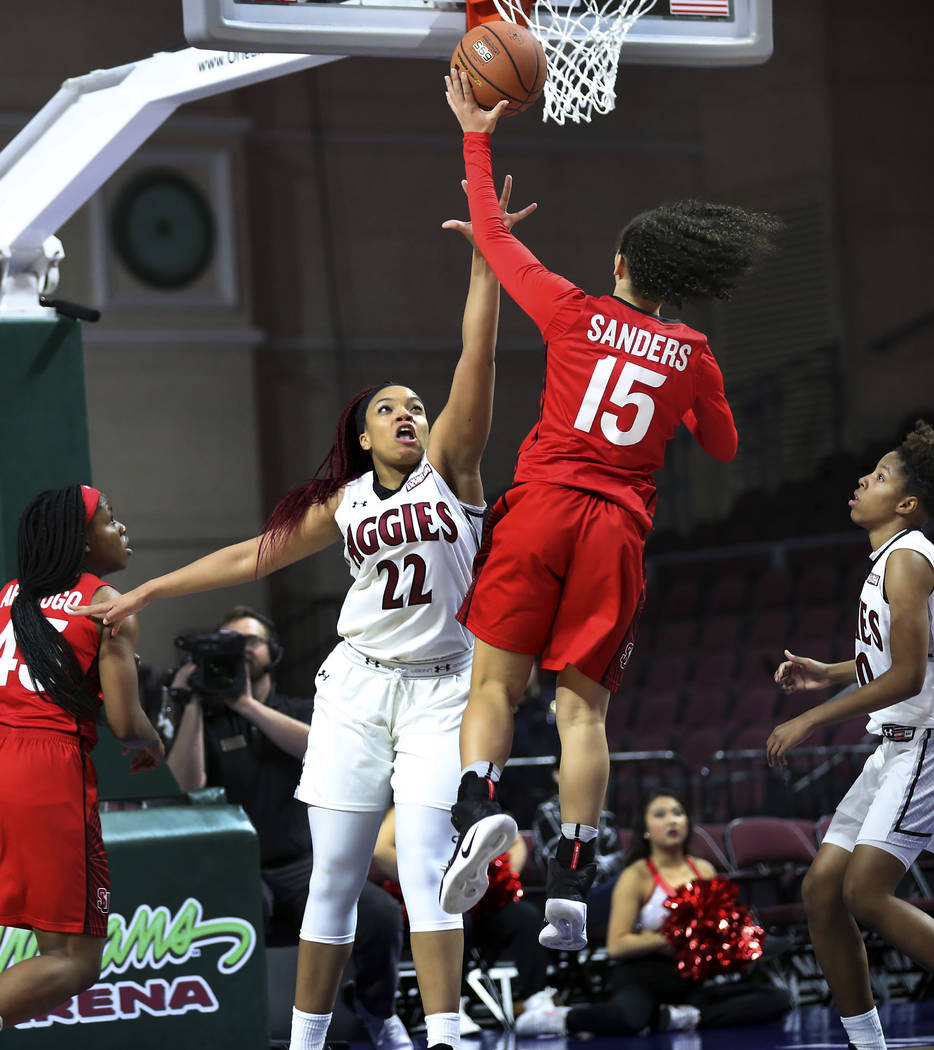 Ten minutes into the game, top-seeded New Mexico State led Seattle by only two points.
That didn't last long.
The Aggies outscored the Redhawks 19-6 in the second quarter, and there wasn't much doubt from there. New Mexico State won its third straight Western Athletic Conference basketball tournament championship with a 63-48 victory at Orleans Arena.
New Mexico State led 33-18 at halftime but was aware of the danger of becoming complacent.
"We do probabilities, what's the percentage that we're going to win this game, and it was about 75 percent," Aggies coach Mark Trakh said. "And I said, weren't the Atlanta Falcons 99.9 percent going to win that Super Bowl game? And they lost it. So it doesn't always work."
New Mexico State punched a ticket to the NCAA Tournament after winning its school-record 17th consecutive game. The Aggies will be looking for their first NCAA Tournament victory.
"They've done an amazing job. I told them this was their legacy," Trakh said. "They're going to remember this forever. They're going to come back and see those banners in the gym."
The Aggies were led by seniors Tamera William, who had 19 points and 10 rebounds, and tournament MVP Moriah Mack, who scored 18.
"It feels amazing to come here and do what we've done," Mack said. "Coach Trakh sold us on hope, and we believed in his vision and he helped us achieve so much since we've been here."
Said Trakh: "They're focused. You work all year and it's not easy starting in October and keeping them focused. We're going to have our ups and downs. We had a down when we played three really good teams in Vegas in December and lost all three games. But it helped us because they were all great teams, and they were all two-, three-, four-point games. So we were ready for conference."
The all-tournament team was comprised of Mack and William, Wilma Afunugo and Kaylee Best of Seattle, and Kristen Moore of Missouri-Kansas City.
Contact reporter Bill Slane at bslane@reviewjournal.com or 702-380-4559. Follow @bill_slane on Twitter.