Big spender gets wish. Now what?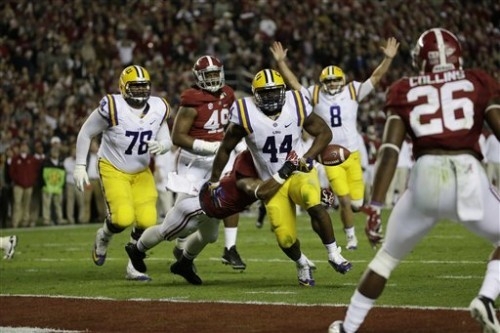 There's a famous line from "Chappelle's Show" where Rick James, playing himself, looks at the camera in a moment of reflection and says, "Cocaine's a hell of a drug."
So is alcohol.
A good friend of Leftovers learned this lesson last week while hanging with bigwigs at a fancy Las Vegas soiree that featured a silent auction.
After perhaps having a few too many, this unnamed pal apparently started to believe he actually belonged among these high-rollers.
So despite sustaining himself on a diet consisting mostly of cheese sandwiches and Ramen noodles over the last few months after an ill-fated decision to invest every bit of his savings on an upcoming trip to the World Cup, this guy decided to enter the bidding process.
When all was said and done, and after a few more beverages and prodding from his supposed "friends," he ended up paying too much money for what in all fairness is a terrific item.
Here's the deal. He bought a trip for two to any regular-season college football or basketball game over the next year.
Now it's time to make a decision on where to go.
He immediately eliminated anything on the west coast because, let's face it, the plane ticket would be relatively inexpensive and reduce the value of the trip. He also decided it should be a football game for similar reasons.
The atmosphere also has to be taken into account. Sure, it would be fun to go to an Alabama home game, but who wants to spend the rest of the weekend in Tuscaloosa?
So after several days of thumbing through the biggest games of the upcoming season – and reassessing his drinking habits – "Delusions of Grandeur Guy" seems to have settled on the Nov. 8 football game between Alabama and LSU in Baton Rouge.
As a bonus, the Saints host the 49ers just down the road in New Orleans the next day, opening the door to a tremendous weekend of football if he plays his cards right.
We want to hear your opinions, though. Is he making the right choice? Look through the schedule and let us know what game you would choose and why? Any college football or basketball regular-season game, and remember to factor in the location and what else is going on that weekend.
We'll publish some of the best responses in Leftovers next week, as well as on the Sideline blog at ReviewJournal.com