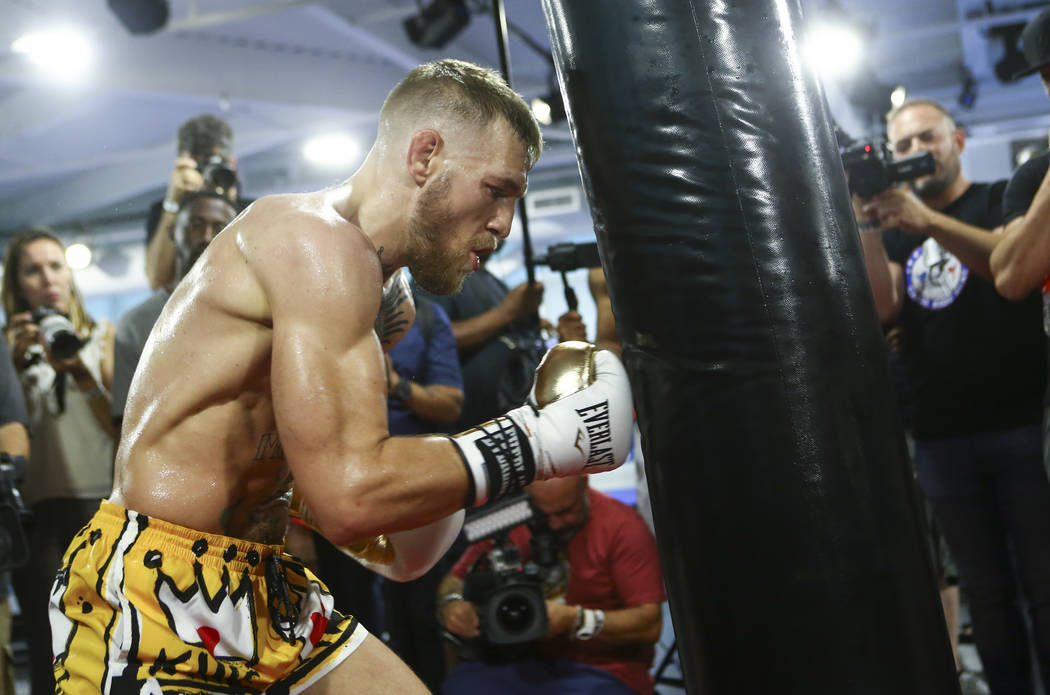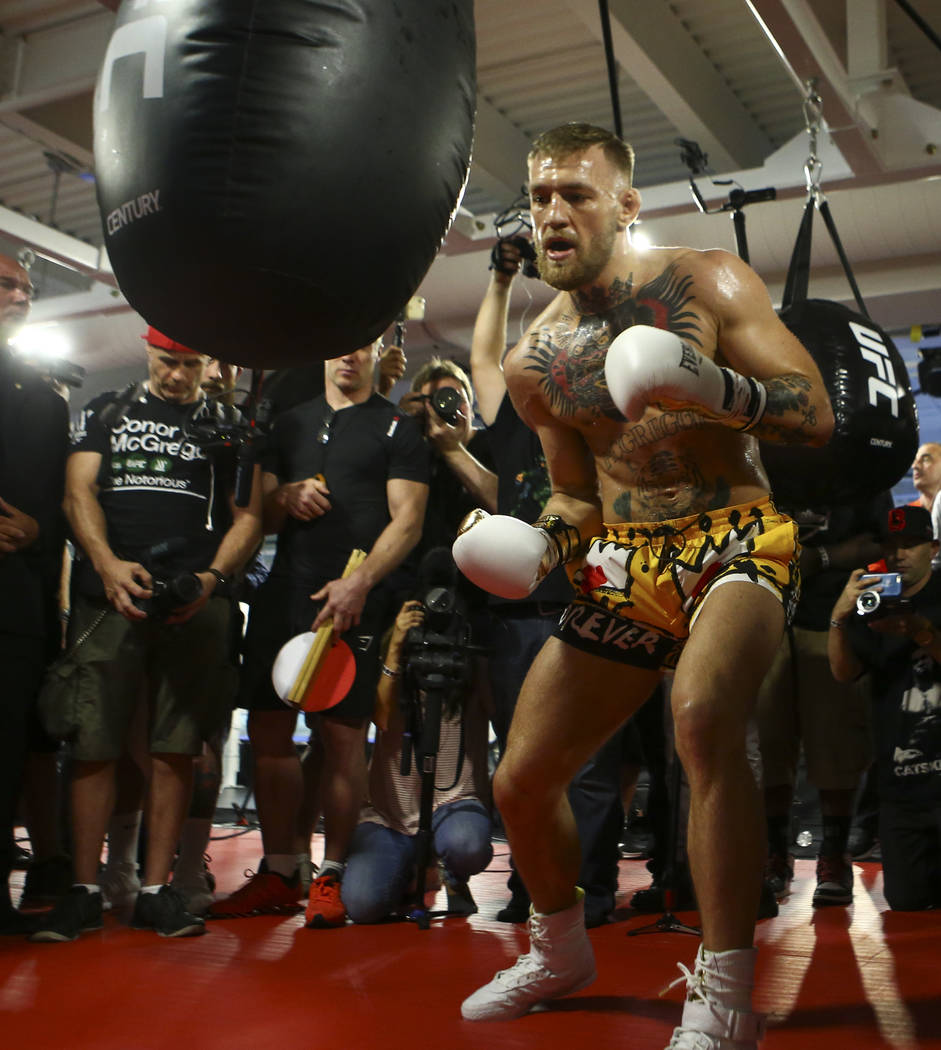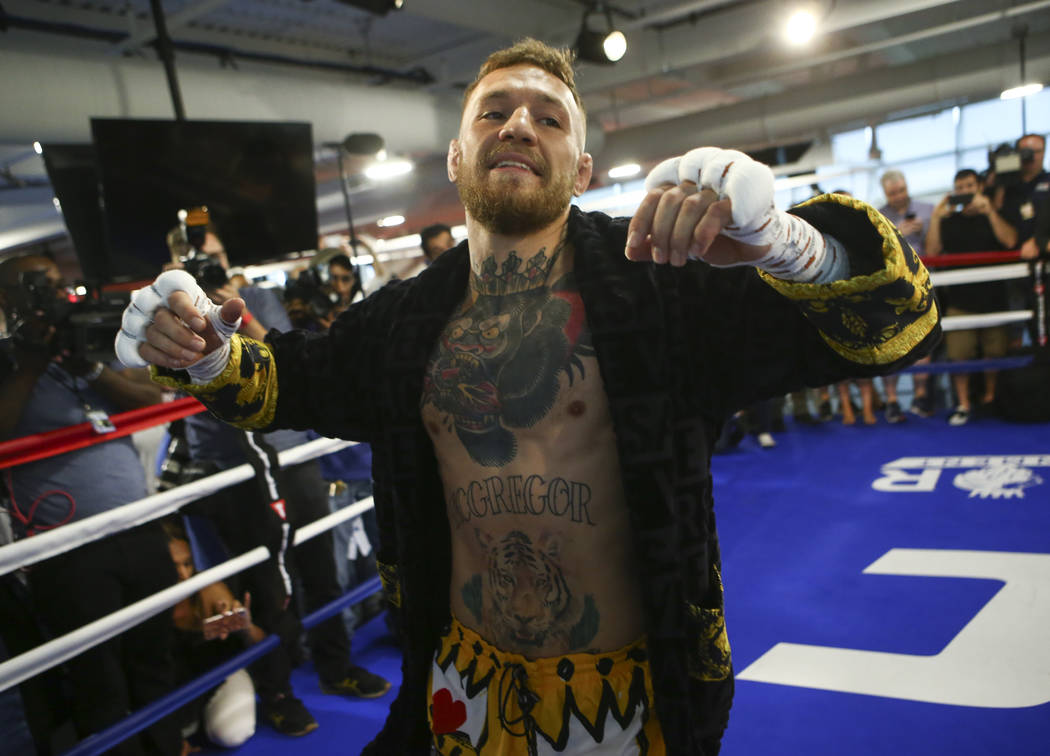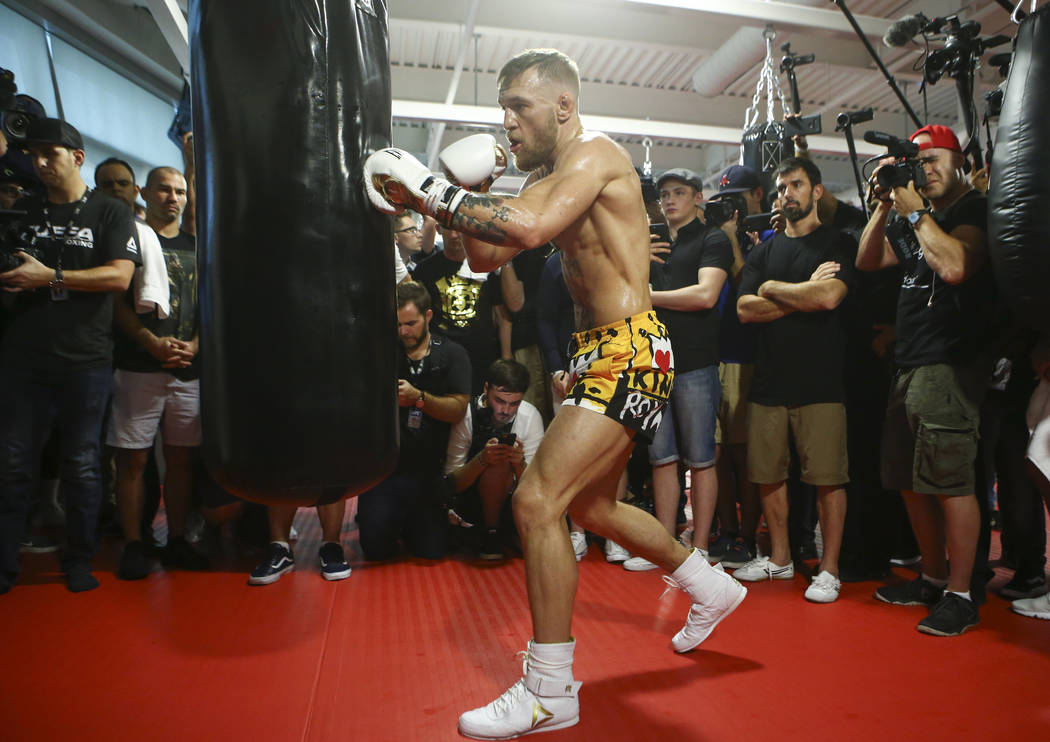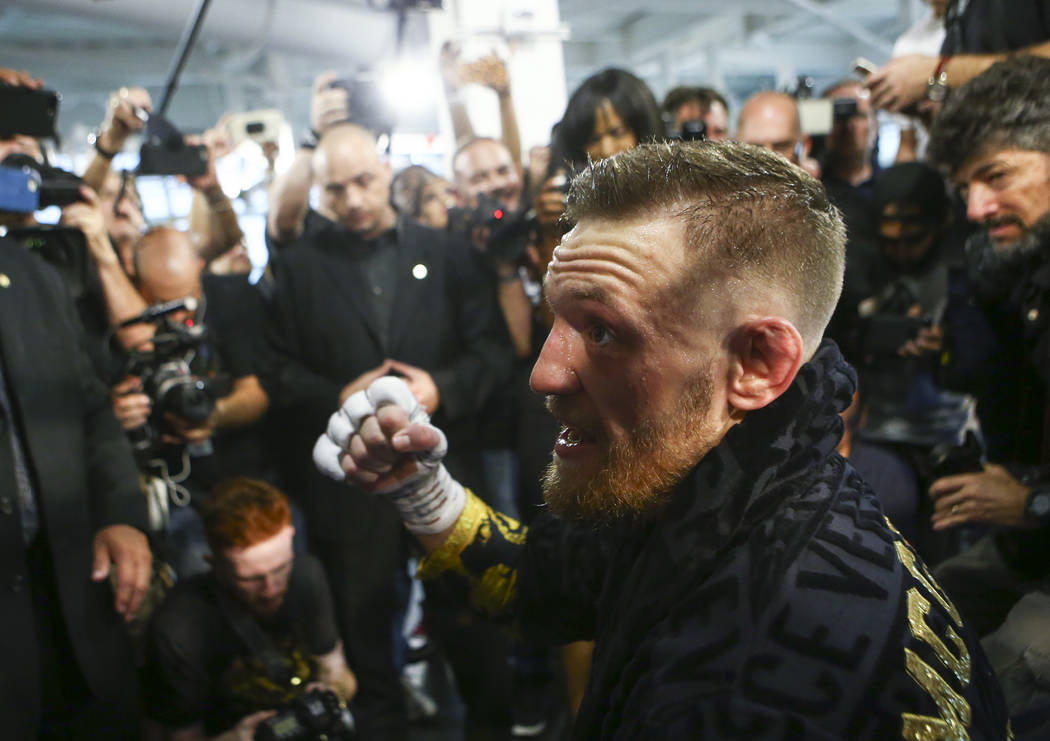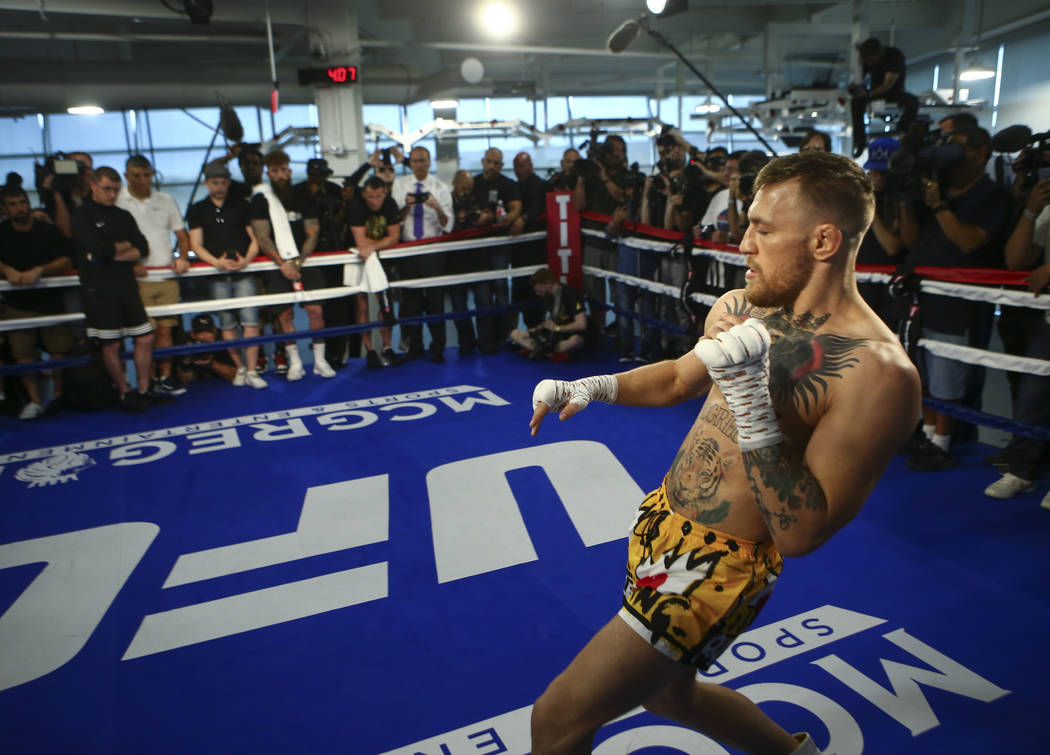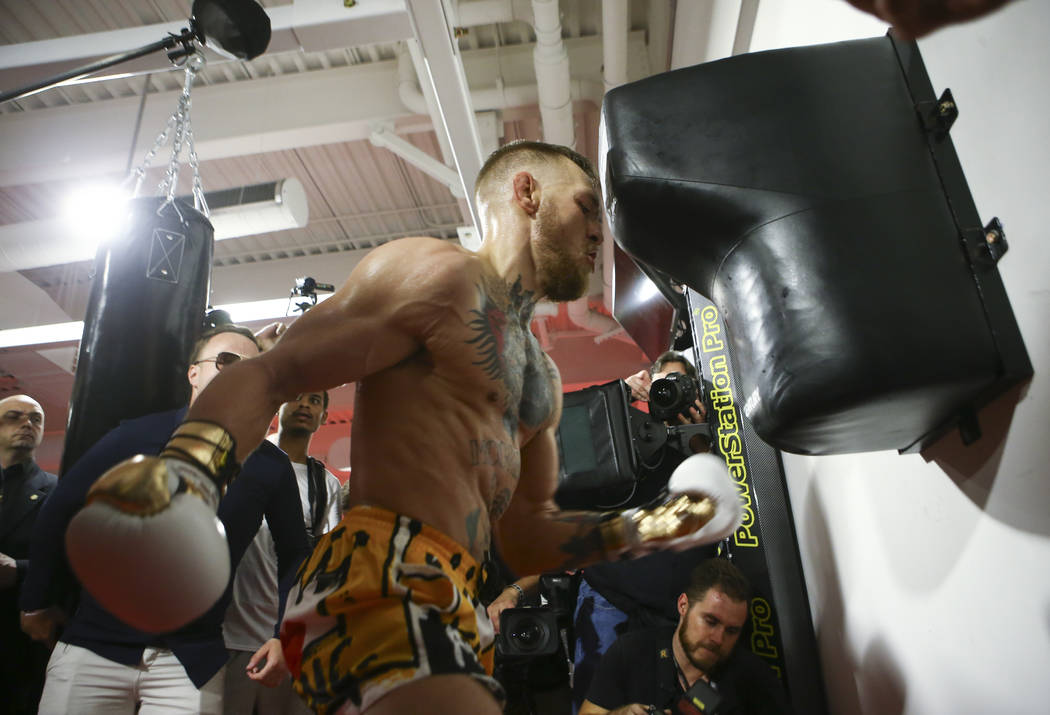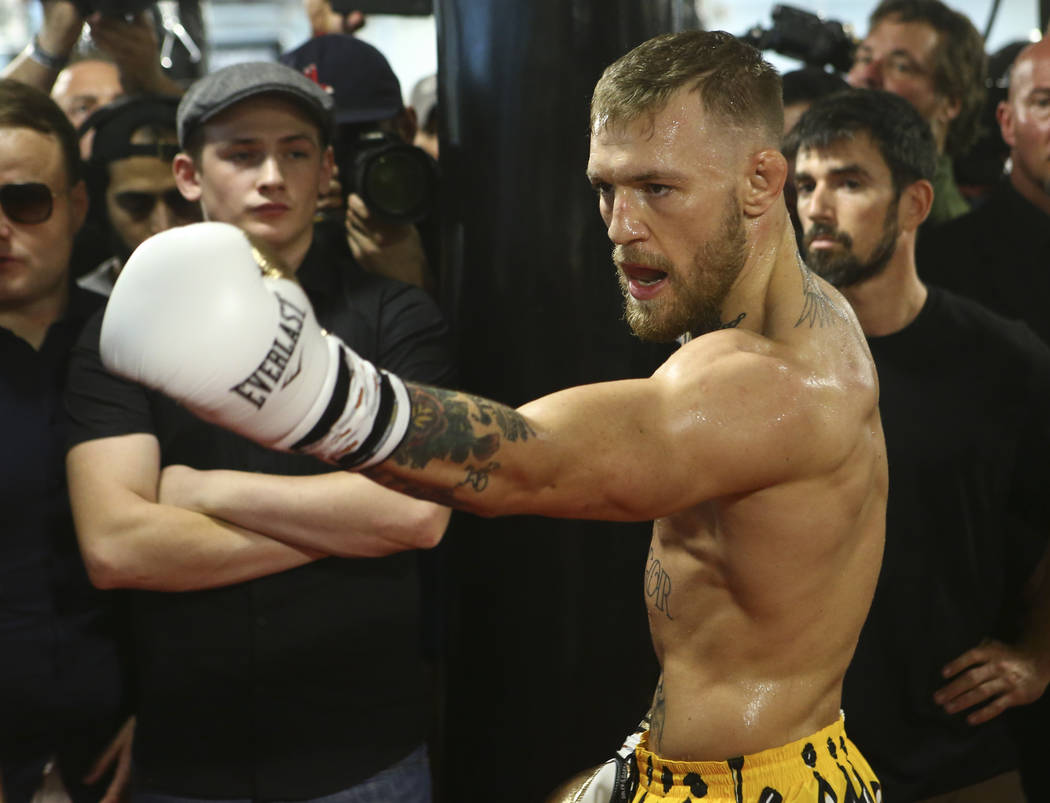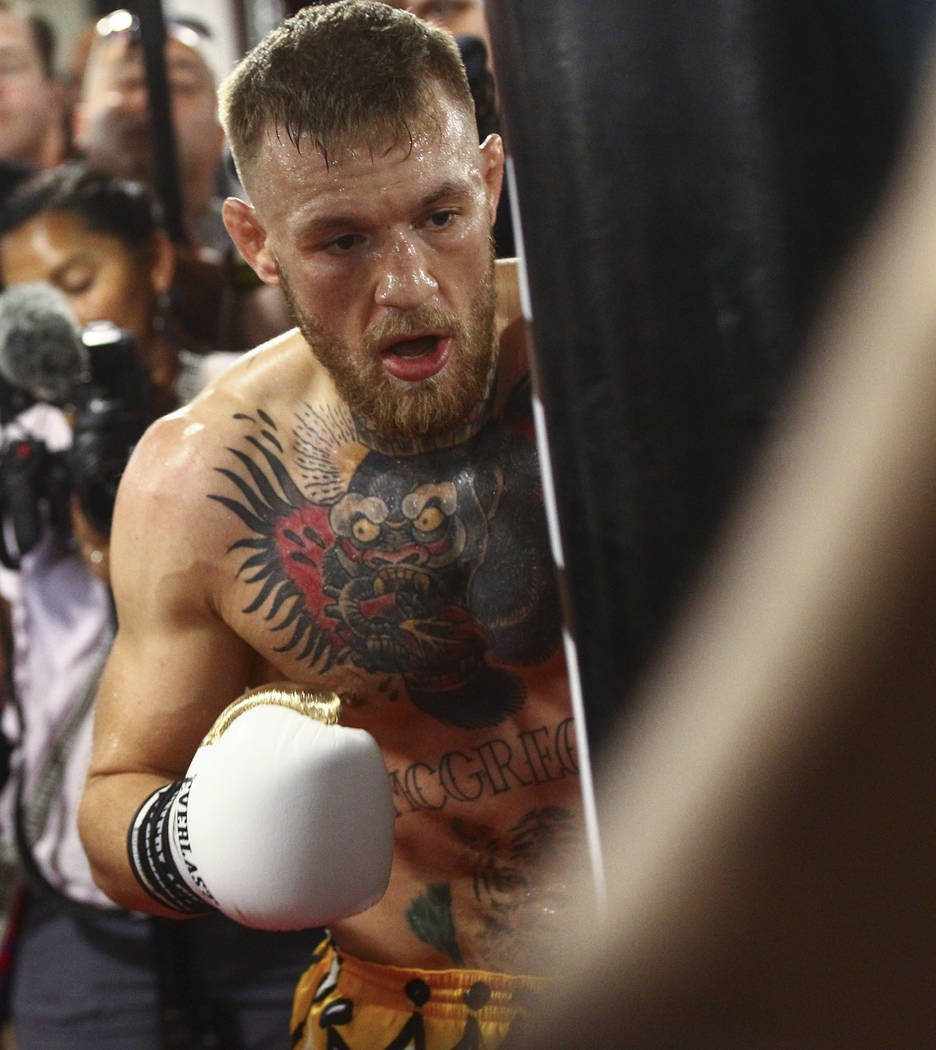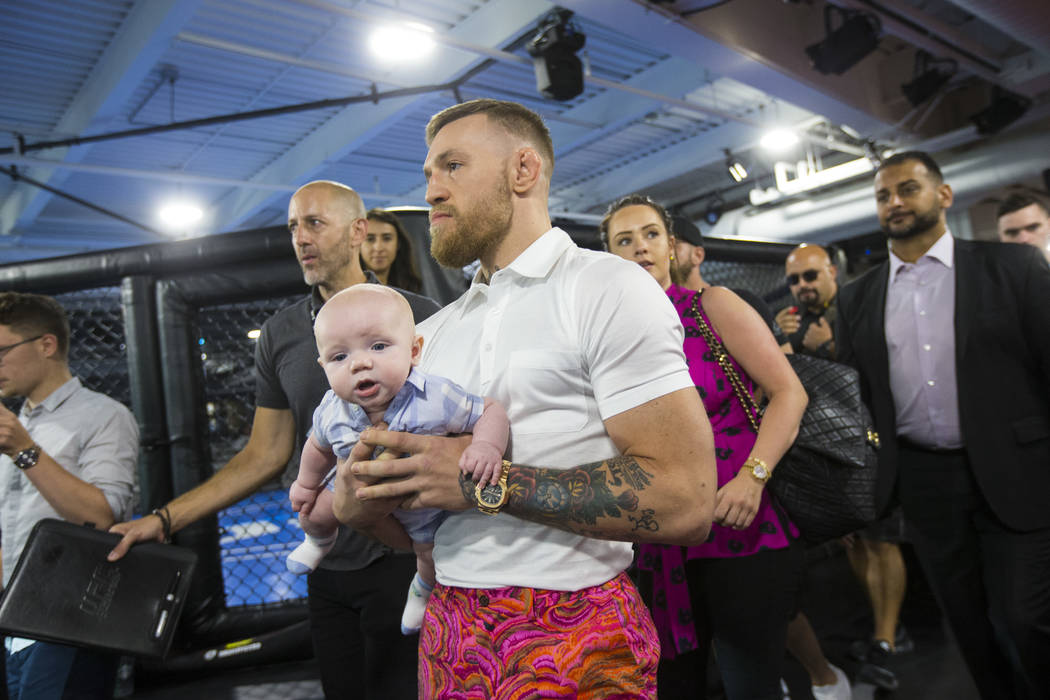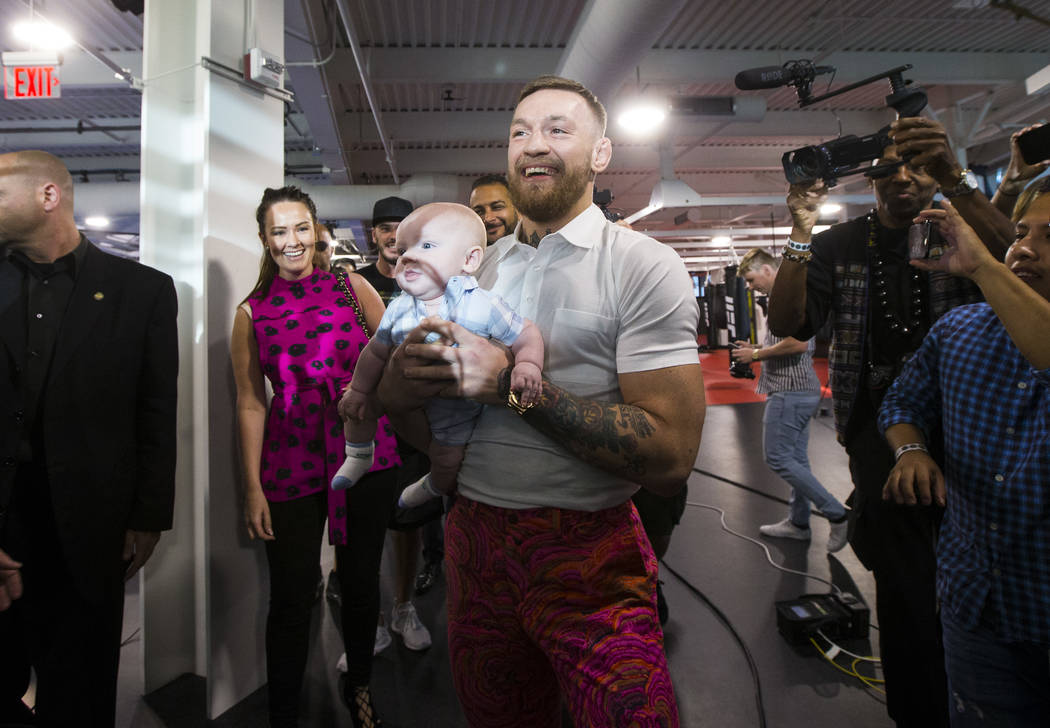 It stands to reason that the biggest obstacle facing UFC star Conor McGregor in his boxing debut against undefeated Floyd Mayweather is his lack of experience. But McGregor said he thinks that could be his biggest asset because he will be so unpredictable.
"You can't prepare for me," McGregor said this month at the UFC Performance Institute in Las Vegas. "You can't. You can't prepare for the movement. You can't prepare for any of it. He can sit here and watch my workouts, and I'm sure he has. Let him watch. Let him try and study. You cannot prepare for me. There's nobody in the game that moves like me, that strikes like me. I'm confident in that."
McGregor's confidence never has been questioned.
He has correctly predicted dominance in fight after fight throughout his mixed martial arts career, rising from obscurity to two-division UFC champion in less than four years.
Now, he will enter Mayweather's realm as he challenges one of the best boxers in history Saturday at T-Mobile Arena.
He believes he will conquer boxing that night and change the sport forever.
"Will it be unusual to everyone watching and to Floyd? Of course," McGregor said. "But that's not my problem. They will study it after it's done."
Mayweather, the unretiring five-weight world champion, is unfazed. While he points out McGregor is younger, taller, has a longer reach and possesses an edge in power, he adds he has experience and fight IQ.
Critics point out he has struggled with southpaws. Mayweather reminds them he is undefeated.
He has been boxing for so long that he already thinks he knows McGregor's game plan.
"He's going to come out, and he's going to keep switching. He's going to keep switching," Mayweather said this month at his gym in central Las Vegas. "I know what he's going to do. I already know — come out southpaw, then he's going to switch the other way. He's going to keep switching. When you keep switching, all you're doing is burning energy."
Whether it's gamesmanship, hype or bravado, both fighters insist they will come forward and bring the action to the center of the ring. Mayweather says he wants to atone for the disappointment fans felt after his win over Manny Pacquiao in a lackluster bout. McGregor wants to utilize his power.
He also thinks a combination of aggression and unpredictability can put Mayweather on his heels for one of the first times in his storied career.
"It forces a man to react off of my creation," McGregor said. "He's not creating his own setup. He's simply going to be reacting, and when you're reacting instead of creating, you're in trouble. Then factor in the power and the precision. It's not going to end well for Floyd, and it's not going to end well for all the people who are doubting me and are so convinced that this is what it is.
"I'm just looking forward to postfight educating the entire world once again."
That's a class for which the boxing world might not be prepared.
More boxing: Follow all of our boxing coverage online at reviewjournal.com/boxing and @RJ_Sports on Twitter.
Contact Adam Hill at ahill@reviewjournal.com or 702-277-8028. Follow @adamhilllvrj on Twitter.