McGregor recruits ex-referee Joe Cortez to teach him boxing rules
Updated July 22, 2017 - 3:28 pm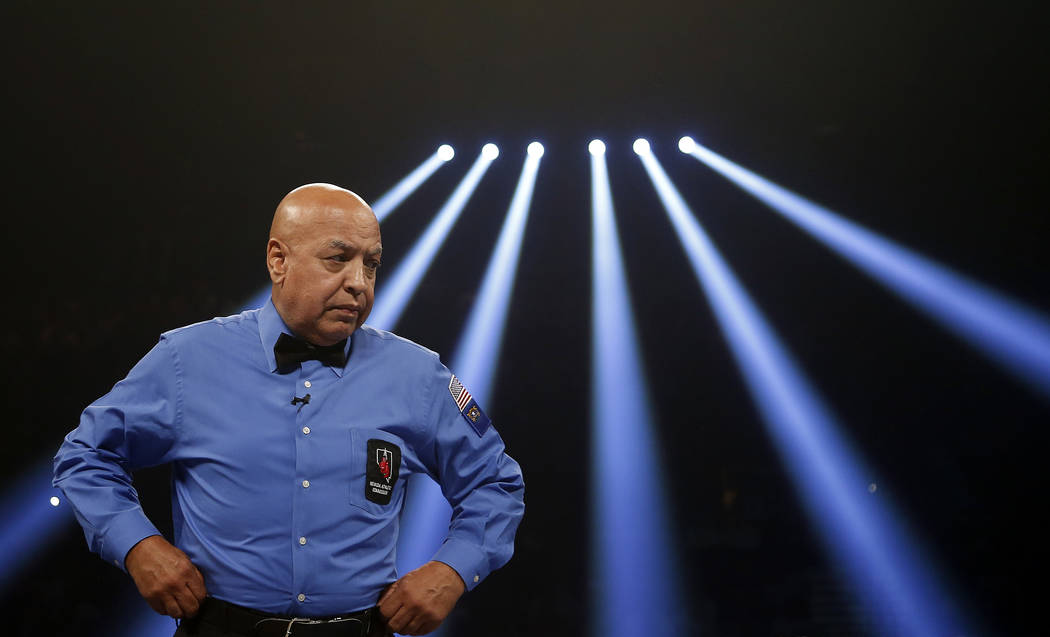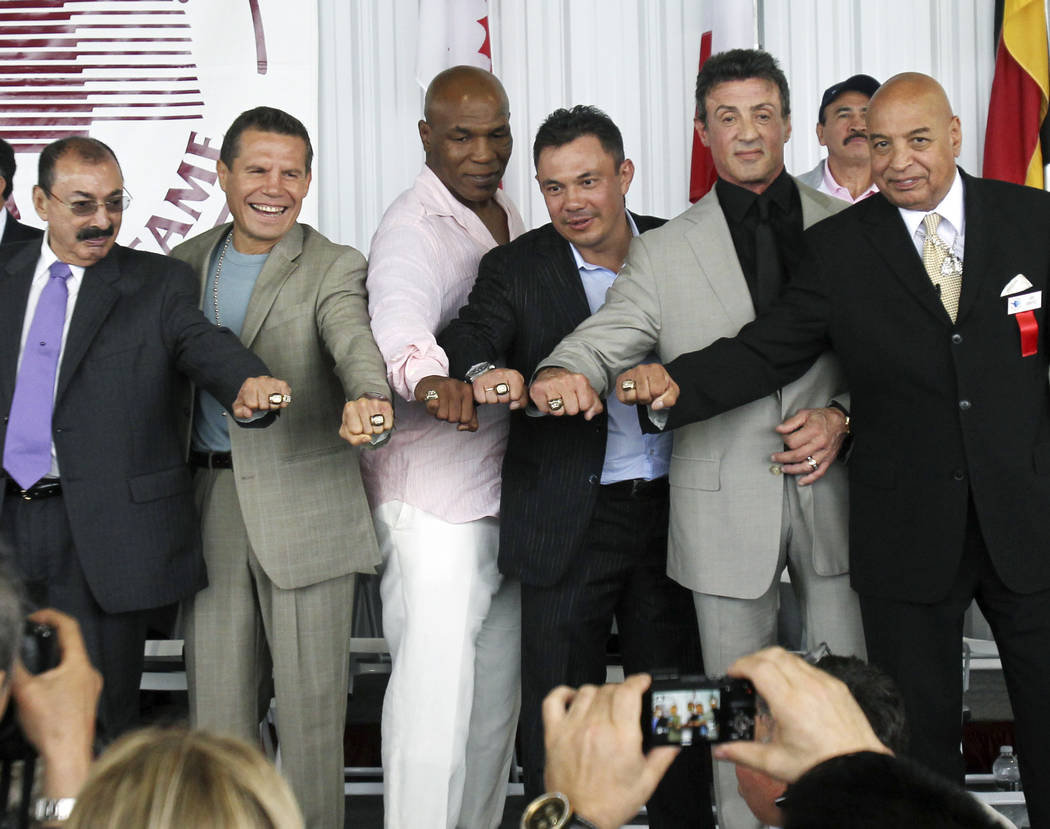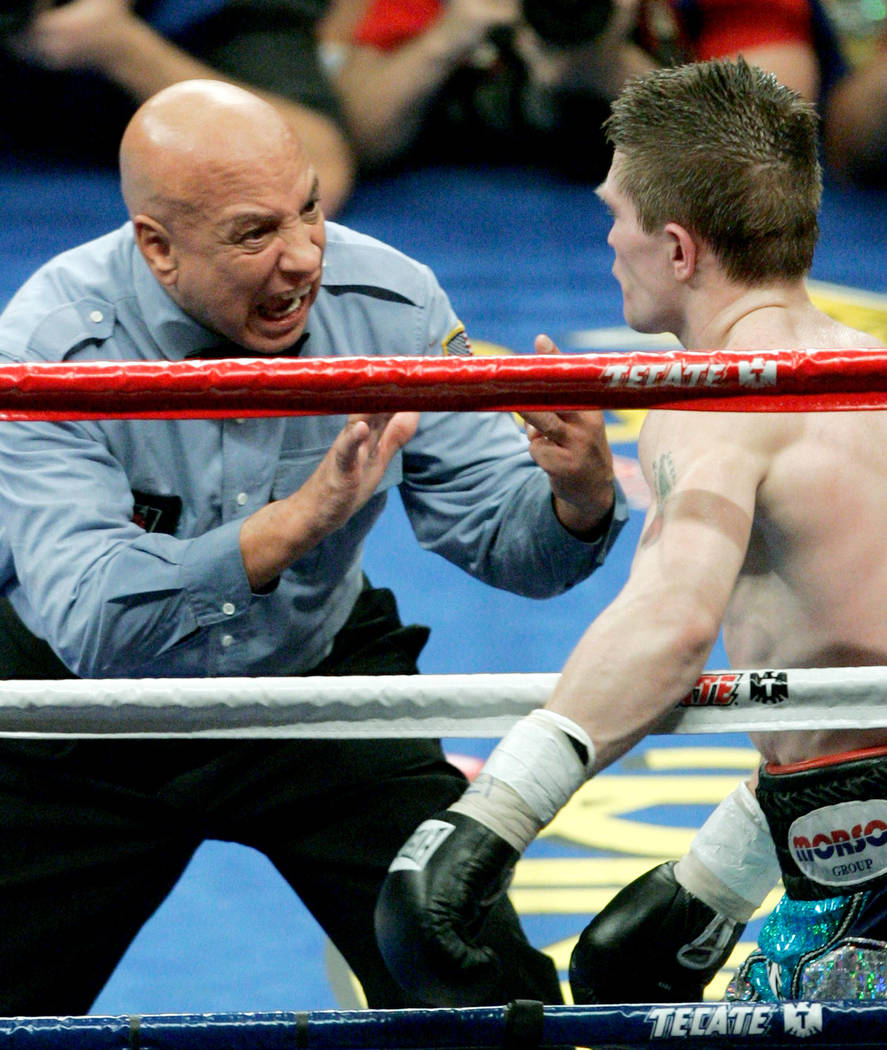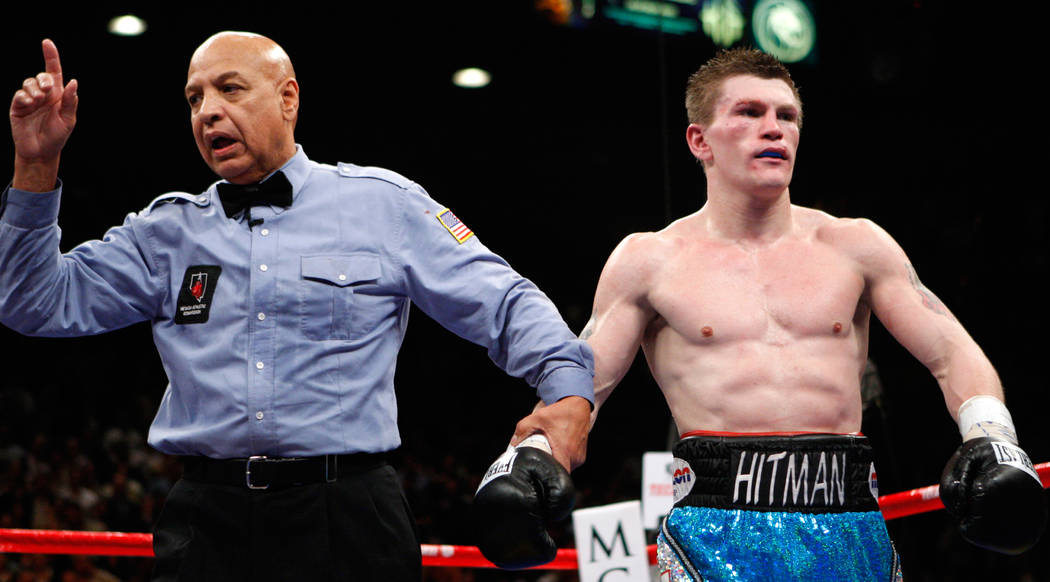 UFC superstar Conor McGregor recently sparred former two-division champion Paulie Malignaggi to prepare for his highly anticipated boxing debut against Floyd Mayweather Jr. on Aug. 26 at T-Mobile Arena.
There was a third man in the ring that night.
Joe Cortez, an International Boxing Hall of Fame referee, officiated the simulation match and was there to make sure the UFC lightweight champion knew the rules. McGregor recruited Cortez as a boxing instructor and referee for all his sparring sessions during his camp in Las Vegas.
"I was highly recommended to (McGregor's) team as a referee to teach them the rules of boxing before the fight against Mayweather," said Cortez, who officiated close to 200 world championship fights before retiring in 2012. "He wants to make sure he understands all the rules going into the fight.
"So what I'm doing with the sparring sessions, we try to do everything to simulate the real fight from the instructions at the beginning to everything that goes on in a real fight."
Clean work. pic.twitter.com/fcKoAv55OX

— Conor McGregor (@TheNotoriousMMA) July 19, 2017
They say I've got no hands. pic.twitter.com/FJfvj5qjKi

— Conor McGregor (@TheNotoriousMMA) July 21, 2017
Cortez makes sure to give McGregor the full experience of a boxing match by wearing his referee attire and saying his trademarked phrase "I'm fair but I'm firm" before the first bell rings. Cortez said McGregor had a simulation match that went 12 rounds this week.
"He has been doing very well," Cortez said. "I was pretty impressed with everything he knows."
Cortez, who moved to Las Vegas 25 years ago, said he has gone over the knockdown and eight-count rules with McGregor.
"We're going to practice everything," Cortez said. "If he scores a knockdown, he has to go to a neutral corner. He has to understand that there could be more than three knockdowns in a round, and teach him that there's a mandatory eight count."
All that could come into play if McGregor plans on knocking out Mayweather inside of four rounds like he boldly predicted last week.
Cortez said he's enjoyed working with McGregor and his team and got to meet the Irishman's longtime girlfriend, Dee Devlin, and newborn son.
"He's a great athlete with great potential, and he is a champion in MMA and he brings a lot of talent to the sport of boxing," Cortez said. "I believe he will bring a lot to boxing."
Cortez, a boxing analyst for ESPN, was critical of the cross-sport bout and didn't give McGregor a chance against the undefeated legendary boxer. Cortez has changed his opinion since joining McGregor's camp.
"I can see he's a good puncher," Cortez said of the southpaw McGregor. "He's a very powerful puncher. I can say that it will be an interesting fight."
Cortez, 73, has been the third man in the ring for many memorable bouts, such as Mike Tyson-Larry Holmes, Evander Holyfield-Riddick Bowe I, Oscar De La Hoya-Fernando Vargas and Mayweather-Ricky Hatton.
The longtime Las Vegas official's most criticized match was in 2011 when he lost control of the Mayweather-Victor Ortiz bout that ended in controversy. The fight featured a blatant head-butt by Ortiz, and a Mayweather knockout with Ortiz's hands down amid chaos. That was Mayweather's last knockout victory.
Cortez's job is to make sure that type of madness doesn't happen with McGregor during his 154-pound bout versus Mayweather.
"He would have to understand what is excessive holding in boxing," Cortez said. "I'm breaking him out of his MMA habits and bringing him into boxing mode."
Cortez has spent many years teaching aspiring referees around the world the rules of boxing. He is currently a member of former welterweight champion Shawn Porter's team.
"I take the sparring serious, and I don't pick sides or play games," Cortez said. "I'm there to teach and make sure that when fight night comes, (McGregor's team) can't say they weren't taught the right way."
Contact Gilbert Manzano at gmanzano@reviewjournal.com. Follow @GManzano24 on Twitter.