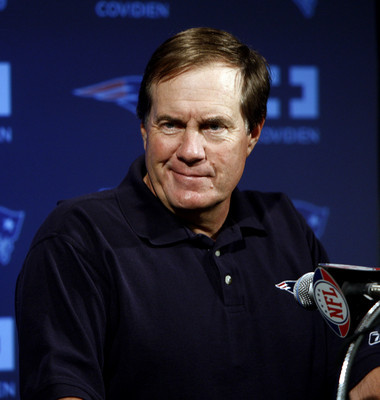 The football teams at Southern California and Ohio State rested up Saturday — a week before their showdown in Los Angeles.
The Trojans had an open date. The Buckeyes hosted Ohio but didn't show up until late in the third quarter, when they began a 20-point run, in a 26-14 victory.
The poor performance dropped Ohio State from third to fifth in the national rankings, but it won't take much hype out of Saturday's matchup with No. 1 USC, their first meeting since 1990.
Neither team needs added incentive, but Buckeyes wide receiver Ray Small provided some for the Trojans anyway.
Small, a junior, told ESPN.com he was recruited by both schools.
"Here at Ohio State, they teach you to be a better man," Small said. "There, it's just all about football."
Small landed in Buckeyes coach Jim Tressel's doghouse for an unknown reason in the spring when his jersey number went from 4 to 82. He's also the only scholarship player on the team not given a full page in this year's media guide.
Small might want Tressel to judge him only as a football player.
Small clinched Saturday's victory with a 69-yard punt return for a touchdown with 5:57 remaining in the game.
• COACH OR QB? — Boston Globe columnist Tony Massarotti says the loss of quarterback Tom Brady to a knee injury could settle the argument about whether he or coach Bill Belichick is the biggest reason the New England Patriots have won three of the last seven Super Bowls.
Massarotti wrote, "In the end, all that really mattered was that the Patriots had them both, simultaneously, which gave them two unflappable and impenetrable decision-makers in a game in which decisions must be made quickly and decisively."
He notes that with Brady as the starting quarterback, Belichick is 87-24 as a head coach; without Brady, Belichick's career regular-season record is 41-57.
• GOLDEN JINX — Americans Misty May-Treanor and Kerri Walsh lost Sunday for the second time since winning the gold medal match in women's beach volleyball at the Beijing Olympics.
They left Beijing with a yearlong winning streak of 112 matches and 19 tournaments.
May-Treanor and Walsh said after winning the Olympics for the second straight time that they wanted to focus on starting families.
It seems they've been working on that more than their game.
• STARTER'S PISTOL — Sprinter Xavier Carter, who once held the world's second-fastest time in the 200 meters, was released from jail Monday after being arrested the day before in Gainesville, Fla., for having a loaded .40-caliber handgun in his car.
Carter, 22, was stopped for playing his car stereo too loudly.
After failing to qualify for this year's Olympic team, Carter should have told police he uses the gun as a starter's pistol when practicing. Because if his stereo is always cranked up that loud he might need a bigger bang in order to hear the starting signal.
COMPILED BY JEFF WOLF REVIEW-JOURNAL