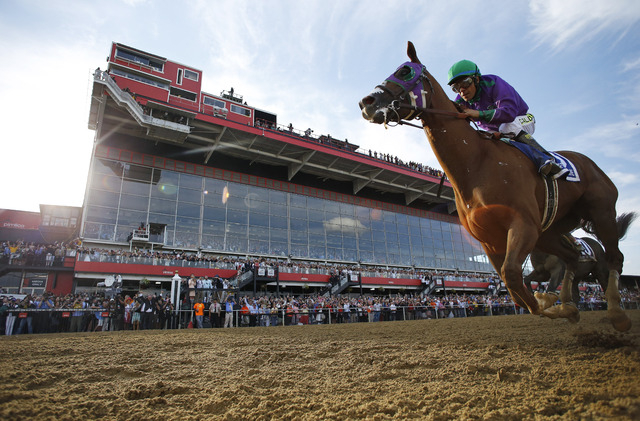 California Chrome has inked a deal with Skechers. Well, his owners have anyway.
And no, the horse won't be sporting Skechers shoes…but literally everything else will say Skechers.
According to a report by ESPN, the deal is the first major sponsorship for California Chrome.
"We're a marketing company that just happens to be in the footwear business," Robert Greenberg, the chief executive for Skechers, told ESPN. "We're spending a couple bucks to roll the dice and if this horse wins it all, we'll be part of it."
The horse's handlers, blanket, barn and more will feature the Skechers brand leading up to the Belmont Stakes on June 7 when California Chrome makes his attempt to be the first Triple Crown winner in 36 years.
But seriously, can you imagine a horse sporting some Skechers? Funny.
Contact Kira Terry at kterry@reviewjournal.com. Find her on Twitter: @kiraterry