Esports mentorship program aims to create more industry leaders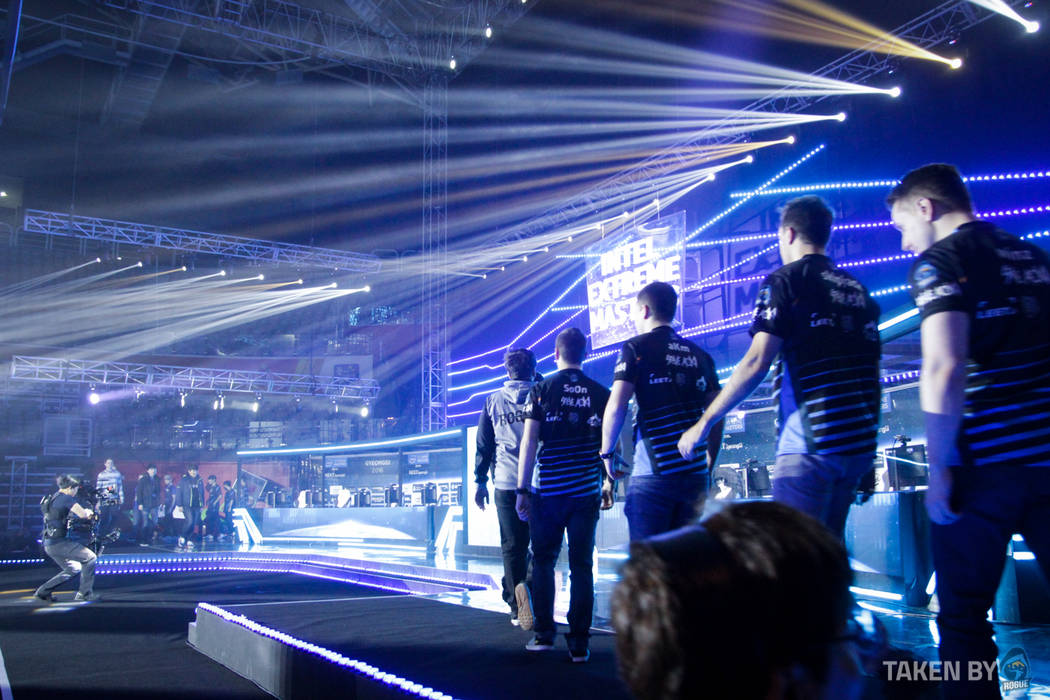 A local esports organization is launching a new "Fortnite" mentorship and training program in Las Vegas, meaning all those hours spent playing video games could lead to a career.
Young players of the popular online video game "Fortnite" have the chance to enroll in the new Find Your Grind Junior Rogue program, launched in partnership with Las Vegas-based esports organization Rogue and California-based nonprofit foundation Find Your Grind.
The 12-week online seminar will focus on how to pursue a career in esports, whether it be as a player, manager, designer, or another career path.
"We're not just looking for future stars," said Frank Villarreal, president and co-founder of Rogue. "We're looking for someone who wants a career in esports. … There are tons of jobs in esports that have nothing to do with playing the games."
Villarreal said he's noticed a lack of talent in the emerging industry, especially in managers and coaches.
There's "not a viable model to find talent for this growing industry," he said. "Hopefully we can help pave that path. … I'm hoping to find some good, rough gems I can craft into the next leaders of the industry."
The top 15 to 20 applicants chosen for this fall's accelerator program will have the chance to receive learning opportunities and mentorship from some of the game's top influencers, such as streamer Benjamin "DrLupo" Lupo. Players will have access to game nights and workshops that focus on skills such as resume building. They will also receive benefits such as access to Find Your Grind events and receive a $500 scholarship for gaming equipment and a stipend to cover any travel expenses.
Nick Gross, founder of Find Your Grind, said he hopes the program creates real opportunities for employment within the esports industry.
"There are so many opportunities now compared to 10 years ago to take what our passions are and make a living," Gross said. "Our whole goal is to help individuals and youth … figure out who they are and where they're going and the first step to getting there."
Robert Rippee, director of the Hospitality Lab at UNLV's International Gaming Institute, said programs like this are a testament to how quickly the esports industry is taking off.
"This is the smartphone industry the year the first Apple phone came out," he said. "There's tremendous growth in nearly every part of this industry in every city. … There is going to be more opportunity for students who graduate for a career in esports."
Contact Bailey Schulz at bschulz@reviewjournal.com or 702-383-0233. Follow @bailey_schulz on Twitter.
Junior Rogue applicants must be U.S. residents under 18 years old. Applications are now open and due Oct. 1 at 5 p.m. Application can be submitted online at findyourgrind.com/JuniorRogue.
The program is backed by New York City and North Carolina-based esports infrastructure company ReKTGlobal. The fall semester begins Oct. 8.