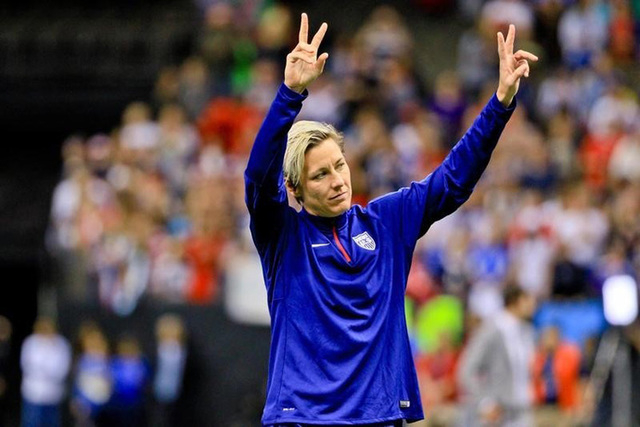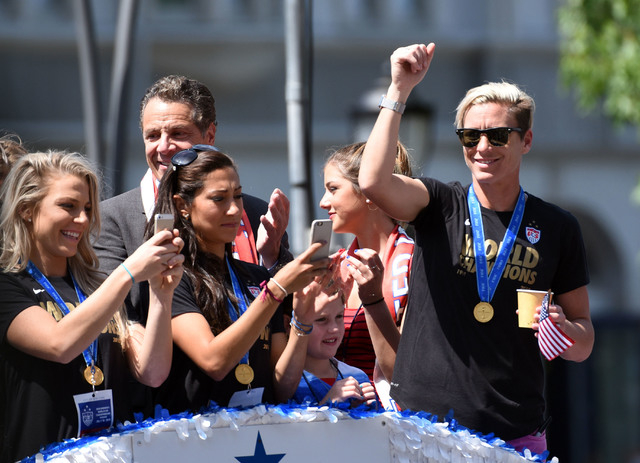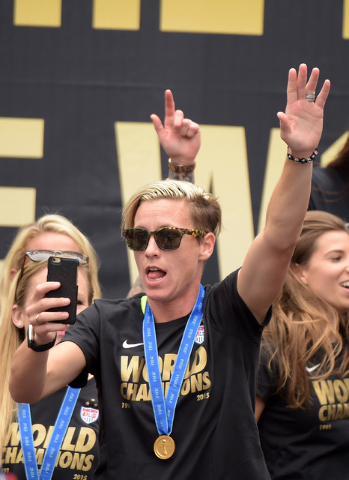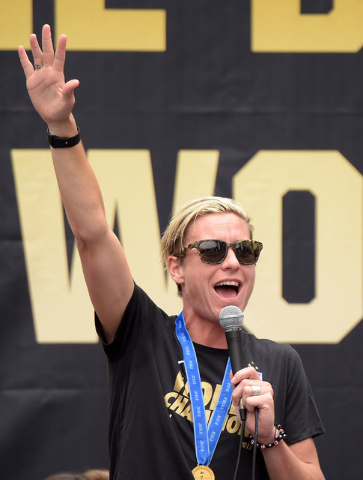 FAYETTEVILLE, Ark. — Retired U.S. soccer star Abby Wambach urged University of Arkansas students to learn from her mistakes after her arrest earlier this month on a drunken driving charge.
Wambach made the comments Monday during a speech in Fayetteville, a week after she pleaded guilty in Oregon to driving under the influence of intoxicants. Wambach could have her charges dismissed within a year by enrolling in a diversion program available to first-time offenders.
Fayetteville television station KHOG reports that Wambach says she's owned up publicly to her mistakes and doesn't want to "hide behind the veil of … legal representation."
Wambach is the leading career scorer — male or female — in international soccer with 184 goals. She retired in December after 15 years with the national team.
RELATED
Abby Wambach arrested for DUI in Oregon
Former US Soccer player Abby Wambach enters not guilty plea in DUI case