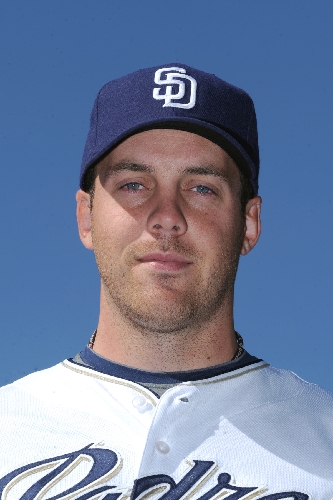 Pain free for the first time in five years, 51s pitcher Shawn Hill is on a mission to make up for lost time and revive his once promising career.
The 31-year-old right-hander, who sat out last season, emerged as the Washington Nationals' top starter in 2007 before becoming plagued by pain in his throwing elbow that persisted into this year.
After undergoing five surgeries – including his second Tommy John – in a futile attempt to alleviate his agony, Hill finally found relief in February, when a Tampa Bay Rays team doctor discovered what had been ailing him.
A simple examination of the pulse in his arm at different angles revealed Hill had no pulse in his shoulder when his arm was in a throwing position.
"It's something doctors could've easily found five years ago. It was just misdiagnosed," Hill said. "At the same time, it was one of those weird conditions where my pain's in my elbow, so why are we looking for the pulse in my shoulder."
Hill, who contemplated retirement last year as he desperately searched for a solution to his arm woes, had been suffering from thoracic outlet syndrome – a rare condition that occurs when the blood vessels or nerves in the space between the collarbone and rib cage become compressed.
Since undergoing surgery to have his first rib and part of his neck muscle removed, Hill has pitched without the pain that had haunted him.
"I had to build up strength and get my feel back, because I didn't play last year, but physically, there's no pain at all anymore in my elbow, which is fantastic," he said.
Using the independent Atlantic League to prove he was healthy, Hill pitched 27 2/3 consecutive scoreless innings for York (Pa.) before signing a minor league contract in June with the Toronto Blue Jays.
Toronto sent him to Las Vegas (55-42), where Hill is 4-0 with a 4.38 ERA after allowing five runs on nine hits in five innings, with no strikeouts or walks, in Wednesday's 11-5 win over Fresno (51-45) at Cashman Field.
"He's really been a surprise for us," Las Vegas pitching coach Bob Stanley said. "He's a strike-thrower. He knows how to pitch, and he's been a joy to have."
A 12-year veteran, Hill has battled injuries since high school, when he suffered a small tear in his ulnar collateral ligament (elbow) a year before the Montreal Expos drafted him in the sixth round in 2000.
Hill pitched with the tear through 2004, when he made his big league debut before undergoing his first Tommy John surgery after the season.
He returned to the majors for limited action in 2006 and emerged as the Nationals' No. 1 starter in 2007.
"That's when the pain started to show up in my elbow and forearm," he said.
Hill had surgery after the season to scope his elbow and decompress a nerve in his forearm. But it didn't work.
"It made it worse," he said. "(In 2008) I was taking two Percocets per start. I wouldn't throw bullpen (sessions between starts). I wouldn't play catch. I would just start, wait five days, start and wait five days, because it was too painful."
Hill changed teams in 2009, joining the San Diego Padres, but his pain remained the same. His ulnar collateral ligament wasn't torn, but with no other options, he underwent his second Tommy John surgery.
"That's one of the ones I regret," he said. "I didn't need to have it done."
Hill fought his way back to the big leagues in 2010 and compiled a 2.61 ERA in four starts for Toronto. But he was still hurting badly.
"That's why I'm excited about now. I can finally enjoy it again," he said. "… If I'm lucky, I've still got six (to) 10 years ahead of me. Hopefully I'll have a long career ahead of myself still, even with all the stuff I've been through."
Contact reporter Todd Dewey at tdewey@reviewjournal.com or 702-383-0354.
LAS VEGAS 11
FRESNO 5
■ KEY: Travis Snider homered twice and had six RBIs, and the 51s turned five double plays.
■ NEXT: Grizzlies (RHP Yusmeiro Petit) at 51s (RHP Scott Richmond), 7:05 p.m. today, KBAD-AM (920)