A look back at NFL Week 1 — PHOTOS
September 14, 2015 - 8:38 am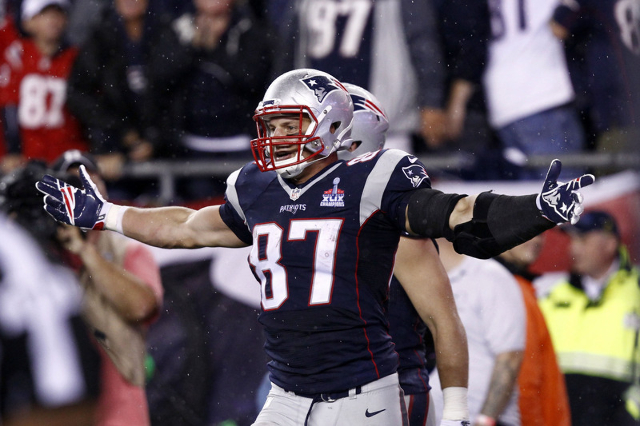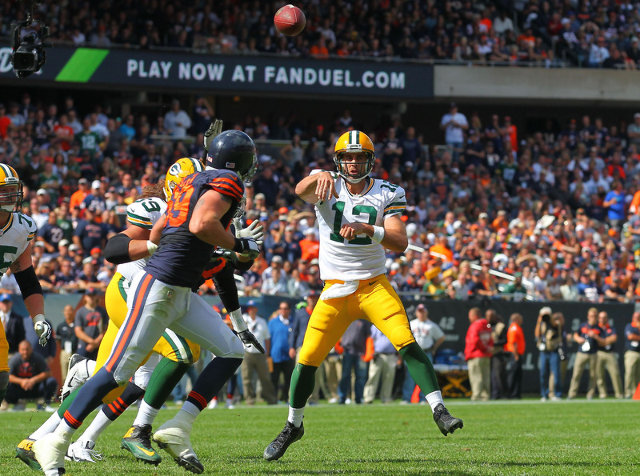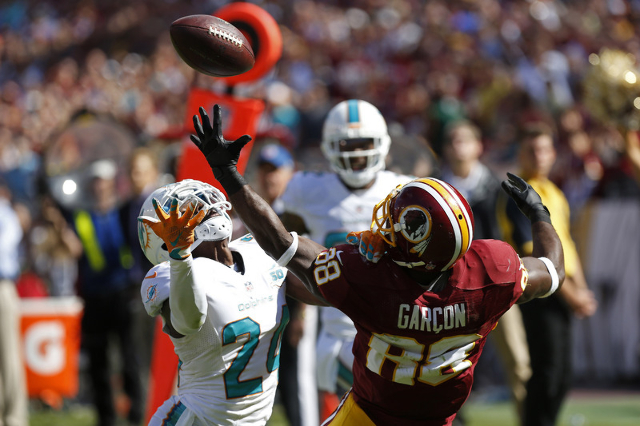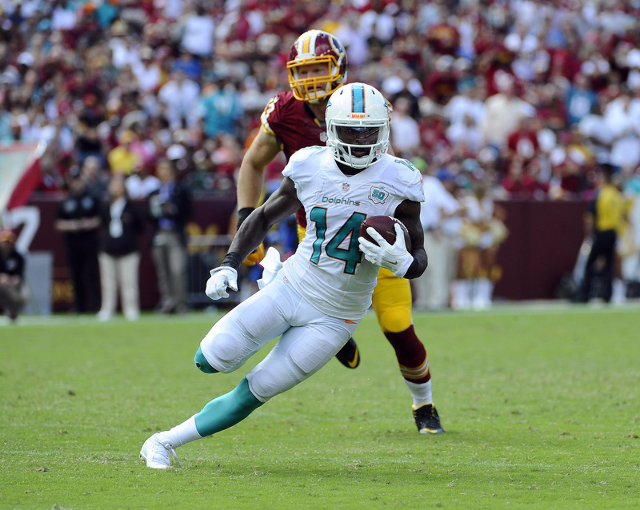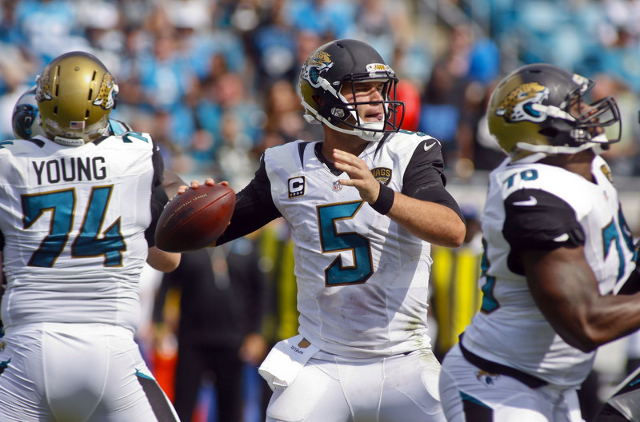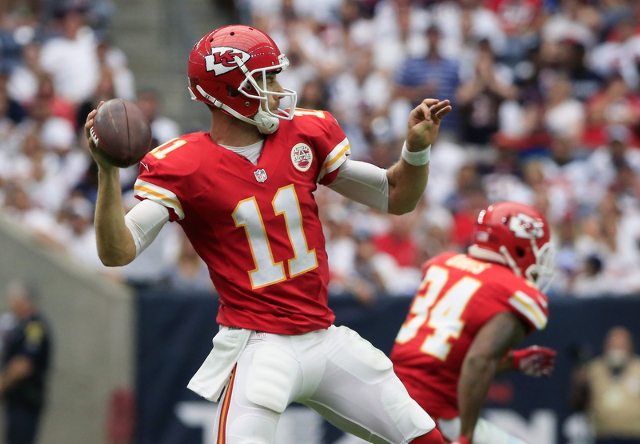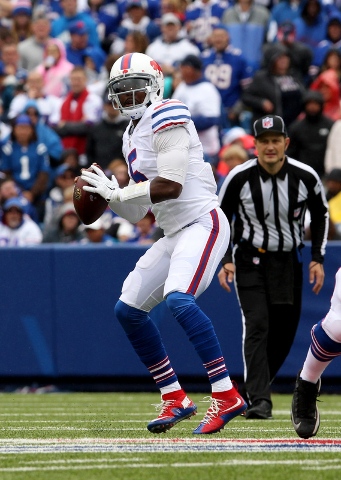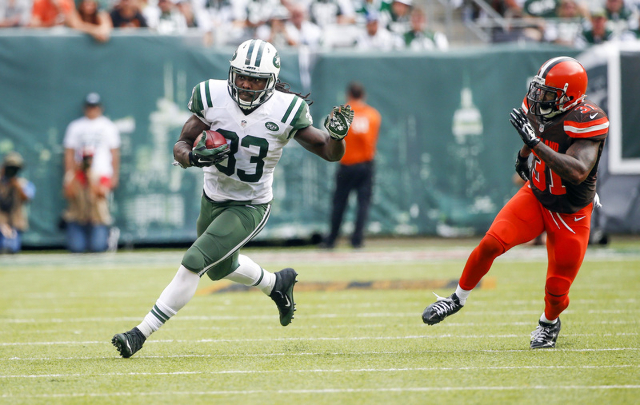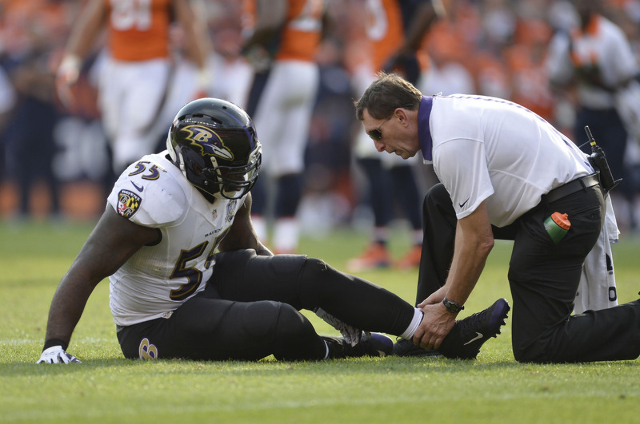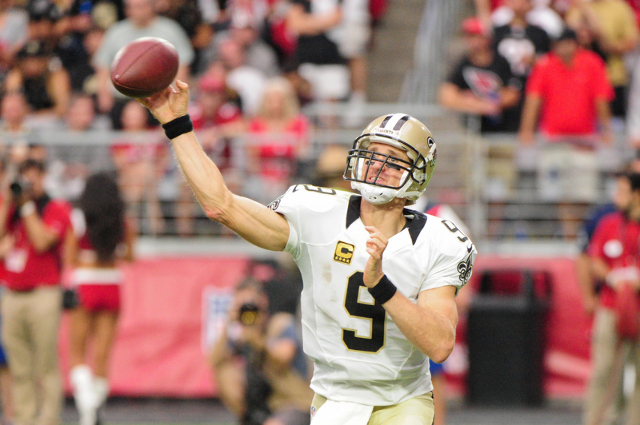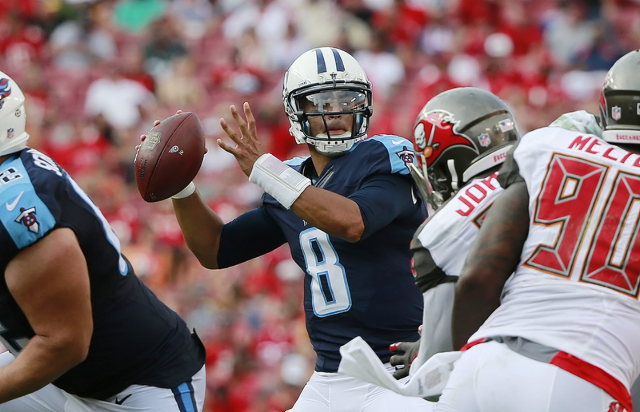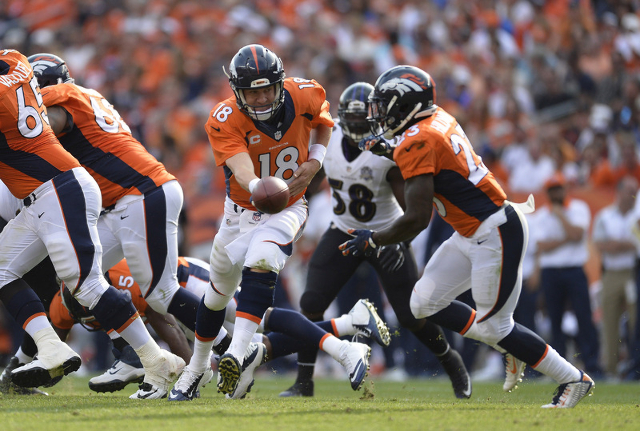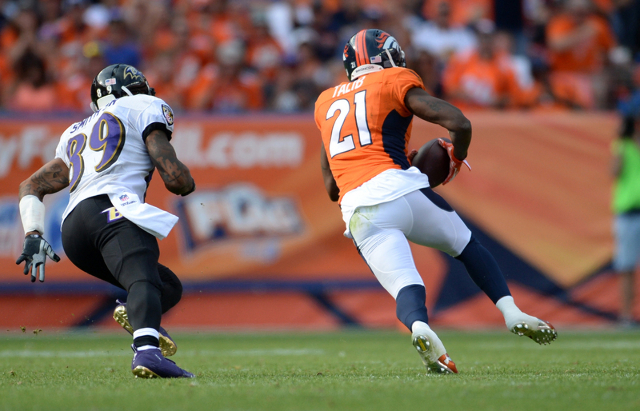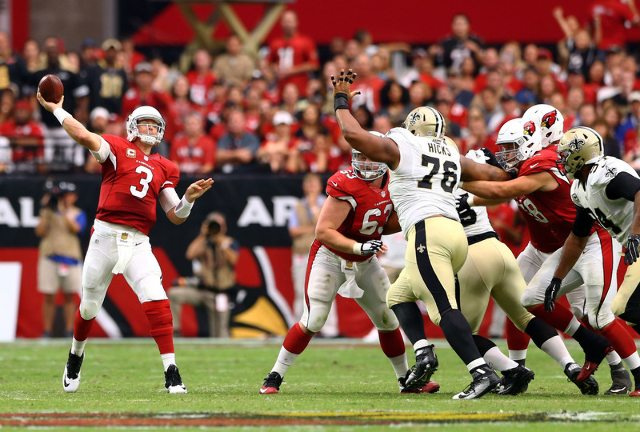 ARLINGTON, Texas — Tony Romo threw an 11-yard touchdown pass to Jason Witten with seven seconds left, giving Dallas an unlikely 27-26 win over New York.
The desperation drive covered 72 yards in just 1 minute, 27 seconds, completing Dallas' rally from a 10-point, fourth-quarter deficit. New York turned three turnovers into 17 points during the game, but poor clock management on the last scoring drive likely cost the Giants the game.
The win came at a cost for the Cowboys, however. Wide receiver Dez Bryant broke a bone in his right foot and will undergo surgery that will sideline him four to six weeks, coach Jason Garrett said.
Rams 34, Seahawks 31
ST. LOUIS — A stunning gamble by the Seattle Seahawks to start overtime failed and led to a St. Louis Rams win on the opening Sunday of the NFL season.
Placekicker Greg Zuerlein's 37-yard field goal with 12:06 on the clock gave St. Louis a 34-31 verdict over the two-time NFC champions at the Edward Jones Dome.
The kick came six plays after Seattle tried an onside kick that was recovered by rookie Bradley Marquez at the Seahawks' 49. Jeff Triplette's officiating crew initially nullified the recovery, saying that Marquez gave an invalid fair catch signal, but the ball never hit the ground and Triplette reversed his original call.
Seattle's overtime possession ended when Marshawn Lynch was stopped for a 2-yard loss on fourth-and-1 at the Rams' 41 by defensive end Chris Long.
St. Louis tied the game with 53 seconds remaining when Nick Foles found Lance Kendricks down the left side for a 37-yard touchdown pass. Strong safety Dion Bailey slipped and fell in coverage, leaving Kendricks uncovered.
Jets 31, Browns 10
EAST RUTHERFORD, N.J. — Ryan Fitzpatrick threw two touchdowns and Chris Ivory rushed for two more scores as the New York Jets beat Cleveland in an injury-marred season opener for both teams.
The Browns lost linebacker Scott Solomon (ankle) on their first defensive series and quarterback Josh McCown (concussion) on their first offensive series. The Jets lost cornerback Antonio Cromartie to a non-contact left knee injury in the second quarter. In the fourth quarter, rookie linebacker Lorenzo Mauldin was strapped on to a cart and driven off the field with head and neck injuries after he was fallen on during a scramble for a loose ball.
Fitzpatrick, starting for his sixth NFL team, finished 15 of 24 for 179 yards. He threw touchdowns to wide receivers Brandon Marshall (six catches for 62 yards) and Eric Decker. Ivory rushed 20 times for 91 yards.
Browns quarterback Johnny Manziel was 13 of 24 for 182 yards and a 54-yard touchdown pass to Travis Benjamin (three catches for 89 yards). Manziel also threw an interception and lost two fumbles.
Bills 27, Colts 14
ORCHARD PARK, N.Y. — Coach Rex Ryan and quarterback Tyrod Taylor won their debut games in Buffalo, defeating Indianapolis in the rain at Ralph Wilson Stadium.
Taylor, the former Baltimore Ravens backup, was 14 of 19 passing for 195 yards and a touchdown in his first career start. He also rushed for 41 yards.
Running backs Karlos Williams and Boobie Dixon each had rushing touchdowns for the Bills and Dan Carpenter made two field goals. Percy Harvin caught five passes for 79 yards and a touchdown in his first game with the Bills.
Ryan's blitzing defense harassed Indianapolis quarterback Andrew Luck into a poor first half that he and the Colts could not recover from. Luck finished 26 of 49 passing for 243 yards, two touchdowns and two interceptions, but much of his production came after the Bills had built a big lead. Luck's first-half passer rating was 46.3.
Packers 31, Bears 23
CHICAGO — Aaron Rodgers threw three touchdown passes, two to the recently re-signed receiver James Jones, and brought Green Bay from behind to beat Chicago.
The Bears, blown out twice by the Packers a year ago and rebuilding a defense that ranked 30th in the NFL the last two years, knew the key to the game would be limiting Green Bay's possessions by controlling the ball on offense, and they did an outstanding job of that.
Rodgers completed 18 of 23 passes for 189 yards, but Chicago had the edge in ball control — both time of possession and offensive plays.
Dolphins 17, Redskins 10
LANDOVER, Md. — Jarvis Landry's 69-yard punt return propelled Miami over Washington.
The Redskins responded by driving to the Miami 29, but Dolphins cornerback Brice McCain intercepted a Kirk Cousins pass intended for wide receiver Pierre Garcon at the 2-yard line. The Redskins' final series came up short at the Miami 20 with 2:17 left.
Miami, which trailed 10-0 late in the second quarter, opened the second half with quarterback Ryan Tannehill (22 of 34, 226 yards, one touchdown) losing a fumble while being sacked by Washington linebacker Preston Smith.
Chiefs 27, Texans 20
HOUSTON — Alex Smith passed for 243 yards and three touchdowns as Kansas City took advantage of two critical turnovers in its victory over Houston.
The Chiefs converted two turnovers inside the Houston 15-yard line into touchdowns, including an interception by rookie cornerback Marcus Peters on the Texans' first offensive snap. With 5:01 remaining in the first half, Chiefs linebacker Justin Houston forced a fumble with his sack of Texans quarterback Brian Hoyer that defensive end Allen Bailey recovered. Kansas City scored on the next snap for a 27-6 lead.
Smith followed both turnovers with scoring strikes, finding Travis Kelce with a 10-yard pass after Peters' interception for a 7-0 lead with 10:22 left in the first quarter. Smith hit running back Jamaal Charles for a 7-yard touchdown pass after the Bailey fumble recovery.
Panthers 20, Jaguars 9
JACKSONVILLE, Fla. — Carolina used a 30-yard interception return for a touchdown by Josh Norman midway in the third quarter and added a fourth-quarter field goal to pull away from Jacksonville.
The Panthers put together an eight-minute drive in the fourth quarter to keep the ball away from the Jaguars. The Panthers took over on their own 7 and took 15 plays to go 64 yards before the drive stalled. Graham Gano came in to kick a 47-yard field goal at that point to hike Carolina's lead to 20-9 with 2:41 remaining.
The Jaguars had the ball for just eight plays in the fourth quarter prior to getting the ball back and trailing 23-9. They had a seven-play drive that netted 24 yards and ended when quarterback Blake Bortles was sacked for a 2-yard loss. On their possession, Bortles had his arm hit as he attempted to pass and linebacker Thomas Davis grabbed the wobbly ball for an interception just inside the 20-yard line.
Chargers 33, Lions 28
SAN DIEGO — Danny Woodhead's 1-yard touchdown run late in the fourth quarter secured San Diego's victory over Detroit.
The Chargers scored 30 consecutive points to take the lead with 2:37 remaining.
Philip Rivers threw for 404 yards and two touchdowns, completing 35 of 42 passes. He was intercepted twice while throwing for 400 yards for the seventh time in his career.
Cardinals 30, Saints 19
GLENDALE, Ariz. — Carson Palmer's short hitch pass to rookie running back David Johnson resulted in a wild, 55-yard touchdown romp that sealed Arizona's win over New Orleans.
Johnson outsprinted every Saints player within sight to put the finishing touches on a game that could have went either way. The Cardinals may need to rely on him a lot more than they were planning, too, because starting running back Andre Ellington left the game in the second half with a right knee injury.
Drew Brees, who was 30 of 48 for 351 yards and one touchdown, helped pull the Saints within eight points after he connected with Mark Ingram on a 59-yard screen that set up Zach Hocker's fourth field goal of the game.
Broncos 19, Ravens 13
DENVER — Cornerback Aqib Talib returned an interception 51 yards for a go-ahead touchdown, helping overcome a sluggish performance by Denver's Peyton Manning-led offense as the Broncos beat Baltimore.
The Ravens lost linebacker Terrell Suggs to a season-ending torn Achilles tendon. Suggs was carted off the field after getting hurt in the fourth quarter.
In a rare occurrence, Manning was held without a touchdown pass and sacked four times, while Brandon McManus kicked four field goals, including a 33-yarder with 3:00 remaining to give Denver a six-point edge.
Bengals 33, Raiders 13
OAKLAND, Calif. — Andy Dalton threw two touchdown passes, Jeremy Hill rushed for two scores and Cincinnati rolled to a victory over Oakland.
Raiders quarterback Derek Carr left the game with a hand injury with under six minutes remaining in the first half and did not return.
Dalton completed 25 of 34 passes for 269 yards. Raiders backup quarterback Matt McGloin connected on 23 of 31 passes for 142 yards and two touchdowns, both to fullback Marcel Reece in the fourth quarter, and one interception.
Titans 42, Buccaneers 14
TAMPA, Fla. — Rookie Marcus Mariota threw four touchdown passes in the first half, looking like a pro in his NFL debut as Tennessee throttled Tampa Bay.
The game was eagerly anticipated as the first-ever meeting of QBs drafted 1-2 in their NFL debuts, but it wasn't ever a close contest. Mariota got most of the fourth quarter off, pulled for backup Zach Mettenberger after going 13-for-16 for 209 yards and his four touchdowns.
Mariota finished 13-for-16 for 209 yards with a perfect 158.3 passer rating.
Patriots 28, Steelers 21
FOXBOROUGH, Mass. — A week after hammering the NFL in court, Tom Brady did the same thing to the Pittsburgh Steelers.
The New England quarterback shredded the Pittsburgh defense, and tight end Rob Gronkowski scored three touchdown passes as the Patriots downed the Pittsburgh Steelers 28-21 in the NFL season opener Thursday night.
On Sept. 3, Brady had his four-game Deflategate suspension overturned by Judge Richard Berman in a Manhattan courtroom.
Brady completed a franchise-record 19 consecutive passes, three for touchdowns, on four scoring drives, and after the streak ended, he hit Gronkowski with a 1-yarder with 9:20 left to stem a Pittsburgh rally.
Gronkowski had his third three-TD game, making five catches for 94 yards. Wide receiver Julian Edelman finished with 11 catches for 97 yards. Both of them sat out the preseason, Edelman with an injury and Gronkowski because he just isn't sent out for exhibitions.
Brady, who set an NFL record with his 161st victory with one team, finished 25 of 32 for 288 yards and his 23rd career four-touchdown game.
Tight end Scott Chandler, in his first game with the Patriots, caught a 1-yard scoring pass.