Boise State embraces role of Mountain West favorite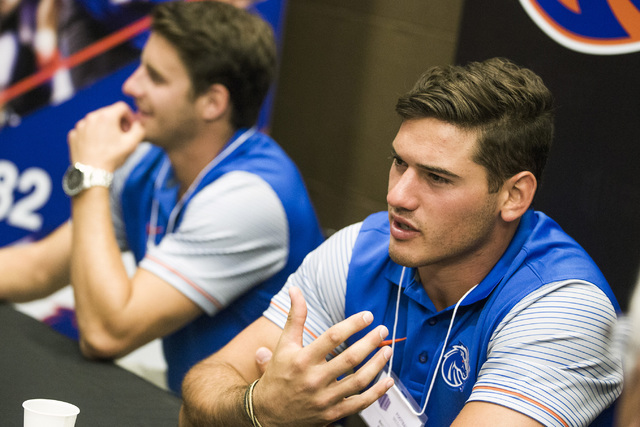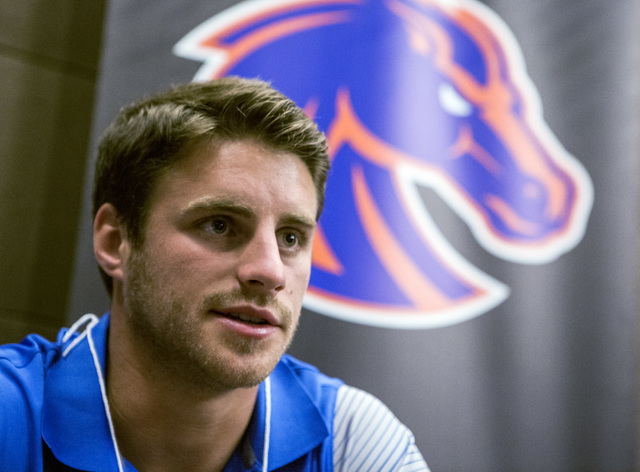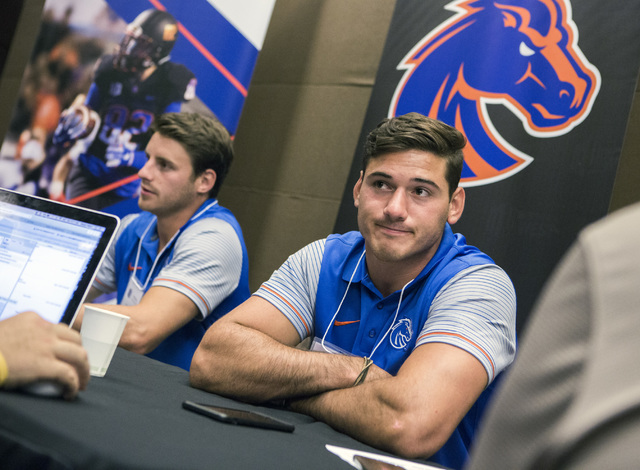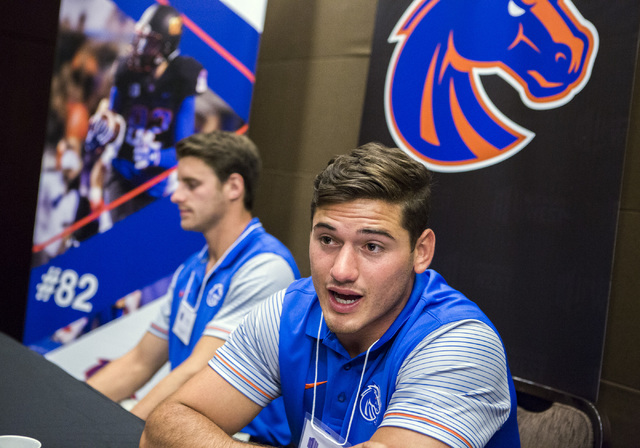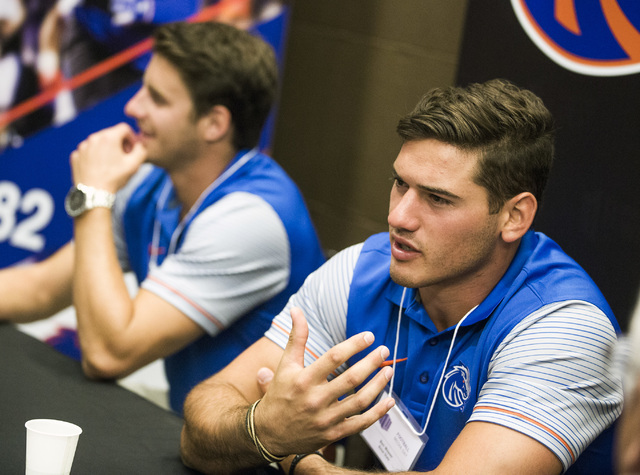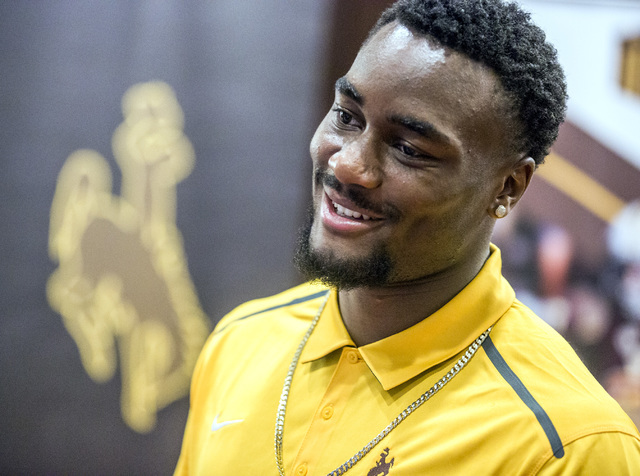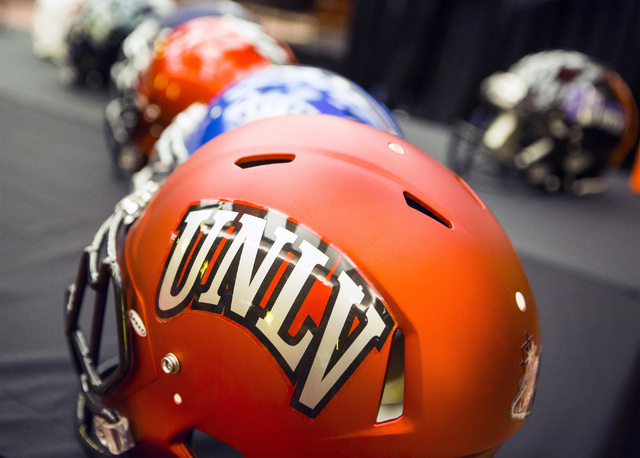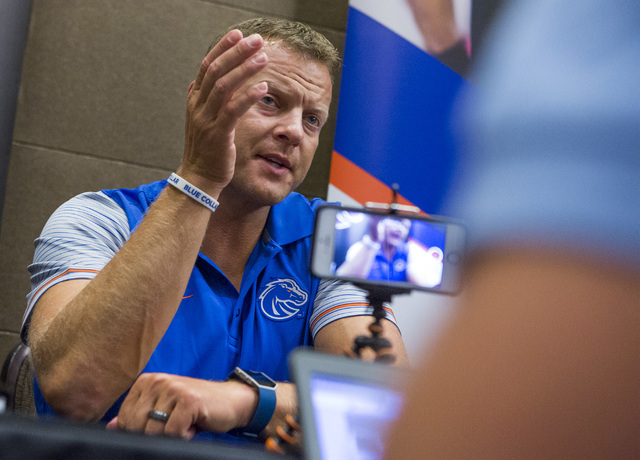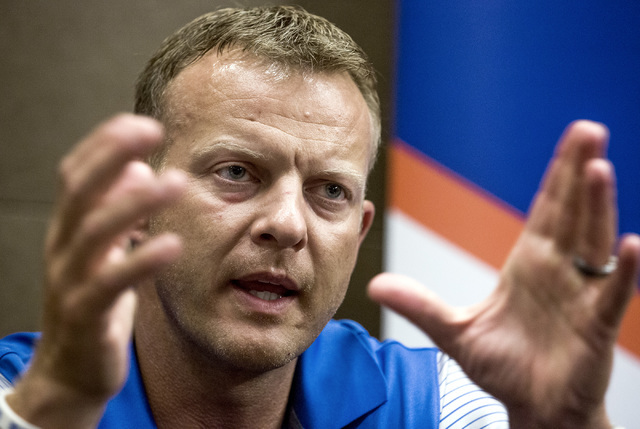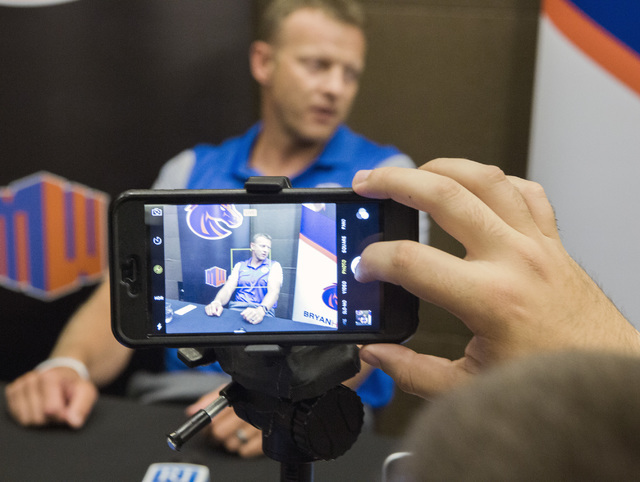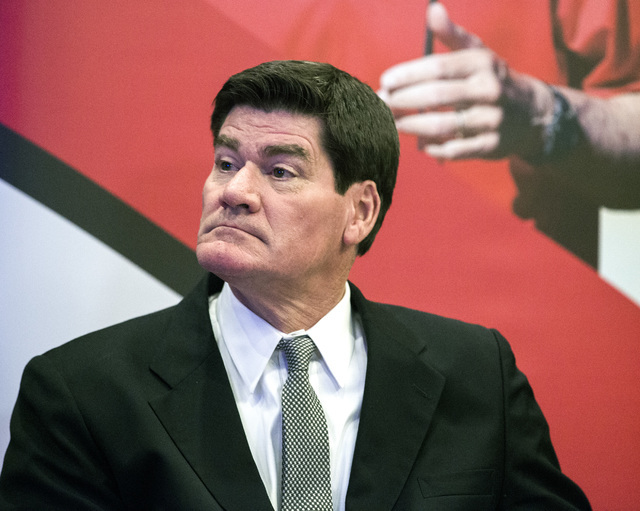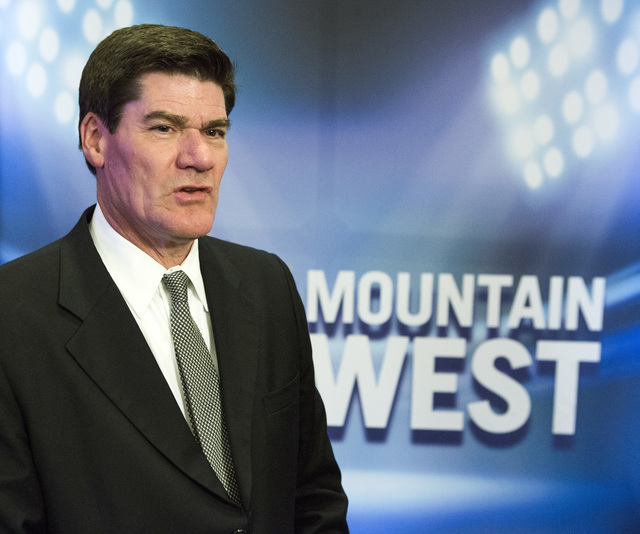 It's been almost 10 years since Boise State electrified the college football world and helped bust the BCS in a thrilling 43-42 overtime win over Oklahoma in the 2007 Fiesta Bowl. If things break right this season, the Broncos might be the first Group of Five team to crash the College Football Playoff party.
Boise State was a near-unanimous pick to win the Mountain Division this season in voting by the media, the Mountain West announced Tuesday at its annual media days at The Cosmopolitan of Las Vegas. Defending MW champion San Diego State was a unanimous pick to win the West Division, setting up a potential showdown of 12-0 teams in the conference title game, which would give the winner a shot at the CFP.
"It's just talk. To be honest with you, I probably listen to some of that. But none of that matters. It all matters at the end of the year," Broncos coach Bryan Harsin said. "Hopefully we're undefeated. I hope everything you guys say happens. But it doesn't mean anything right now because we haven't done anything."
Boise State linebacker Ben Weaver, who led the team in tackles last season, said playing in the CFP would be the ultimate way to cap his career.
"A lot of people say we couldn't do it, but my mentality is, 'Make them put us in there,'" he said. "If we win every game and we win by a substantial amount, they might be forced to put us in there, which would be a storybook ending for our seniors."
Last season was anything but storybook for the Broncos, who played below their lofty standards in going 9-4 (5-3 MW) and losing back-to-back home games on their trademark Blue Turf, where they're 96-6 since 2000 and lead the nation in home winning percentage (.941) in that span.
"The chip on our shoulder has increased tremendously, especially losing two games at home," Weaver said. "It wasn't our standard last year, and we all know that."
Boise State returns 14 starters, led by two preseason all-conference selections in sophomore quarterback Brett Rypien — nephew of former Super Bowl MVP Mark Rypien — and wide receiver Thomas Sperbeck, who had 88 catches last season and set the school record for receiving yards with 1,412.
"It was definitely disappointing, those losses on the Blue, because that's kind of our motto, 'Protect the Blue,'" Sperbeck said. "It's a pretty big deal that we do redeem ourselves."
It's also a pretty big deal for the Mountain West whenever Boise State flashes the form that made it a national darling, as it did in 2014, when it won the league title and beat Arizona in the Fiesta Bowl. As the Broncos go, some say goes the prestige of the conference.
"There's no doubt Boise's probably got the strongest TV presence on a national platform," Wyoming coach Craig Bohl said. "That sends a message on what type of football we have in our league."
Utah State coach Matt Wells and UNLV coach Tony Sanchez chose their words carefully when they talked about the importance of their league foe.
"I think it's important for our conference that they do well when they're on a national stage and when they're playing a Power Five team," Wells said. "But that isn't any different than Utah State playing a Power Five team. If we do well, it makes the Mountain West look very, very good.
"We're pulling for every team in nonconference games or bowl games because it makes the conference look better."
Sanchez said the MW needs several strong teams to raise its profile.
"One team is not going to elevate our conference," he said. "We need four or five teams to show how successful our conference is."
Harsin, who played and was an assistant coach at Boise State from 1995 to 2010 before returning as head coach in 2014, embraces the great expectations at his alma mater. What else would you expect from the man who contrived the famed Fiesta Bowl-winning Statue of Liberty play in 2007, when the Broncos went 13-0.
"I want to win every single game," he said. "I've been able to be part of that at certain times. That is the standard, and I think there's nothing wrong with that, and our guys understand that."
Contact reporter Todd Dewey at tdewey@reviewjournal.com or 702-383-0354. Follow him on Twitter: @tdewey33.