Johnny Manziel, Dallas prosecutors finalize domestic violence plea deal
December 2, 2016 - 10:58 am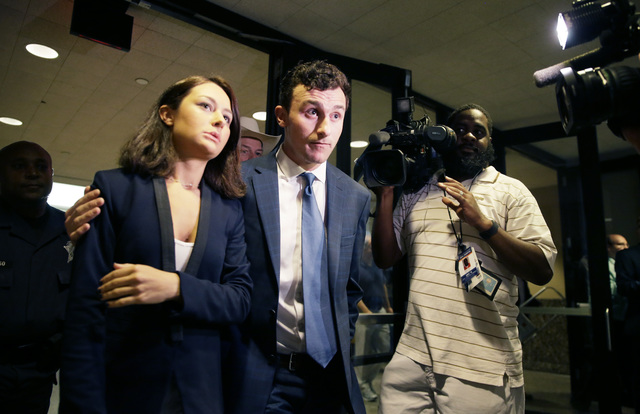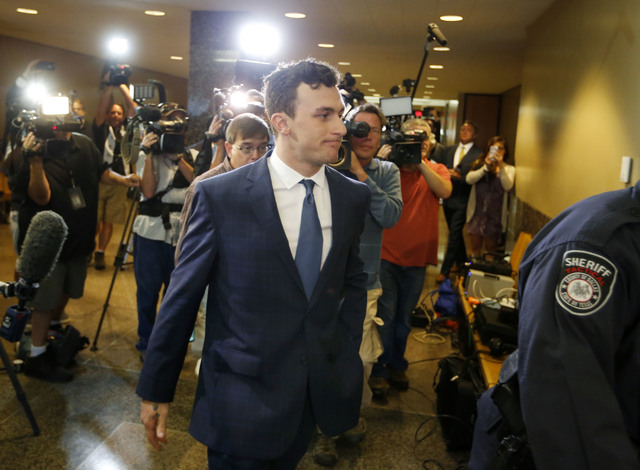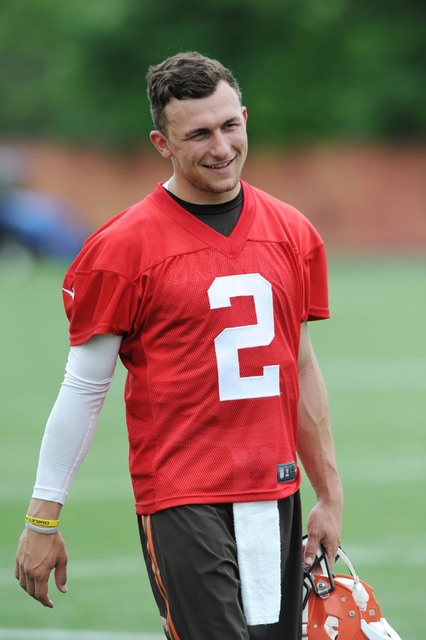 Embattled former Cleveland Browns quarterback Johnny Manziel and Dallas prosecutors finalized a plea deal on his domestic violence case.
The Dallas County District Attorney's Office said Friday that Manziel must meet certain conditions for a year before the misdemeanor charge of hitting and threatening former girlfriend Colleen Crowley will be dismissed.
Manziel was indicted in April by a Dallas grand jury in connection with an alleged Jan. 29 incident with Crowley at a Dallas hotel. Crowley said she got into a confrontation with Manziel that continued to the valet stand. She was forced into a car while pleading for help and when Crowley tried to jump out of the car, Manziel allegedly hit her.
The conditional agreement requires Manziel to undergo counseling and have his conduct monitored by prosecutors.
Manziel would be prosecuted for the assault charge, which carries up to a year in jail, if he fails to meet the terms of the deal.
"A conditional dismissal agreement is only the beginning of the process of educating an individual on how to make better choices when facing conflict," the Dallas County District Attorney's office said in a statement to USA Today. "It is an important first step for a defendant. Success or failure will depend on one's commitment to the treat programs included."
Manziel rose to prominence by being the first freshman to win the Heisman Trophy in 2012 with Texas A&M and was a first-round pick of the Browns in 2014.
Since his indictment, Manziel was released by the Browns on March 16. He appeared in 15 games and completed 147 of 258 passes for 1,675 yards and seven touchdowns.
On Monday, a bartending assistant, Eric Newton, filed a lawsuit against Manziel in Travis County, Texas, stemming from an incident at a private party. Manziel is being sued for up to $1 million in damages after allegedly breaking the man's nose on Sept. 6.
RELATED
Johnny Manziel sued for $1M after allegedly breaking nose of bartender
Johnny Manziel vows NFL return, says 'it can't end like this'
Johnny Manziel's domestic violence charges dismissed by Dallas judge