'Hollywood' Higgins making most of finale with Rams QB
December 18, 2014 - 11:27 pm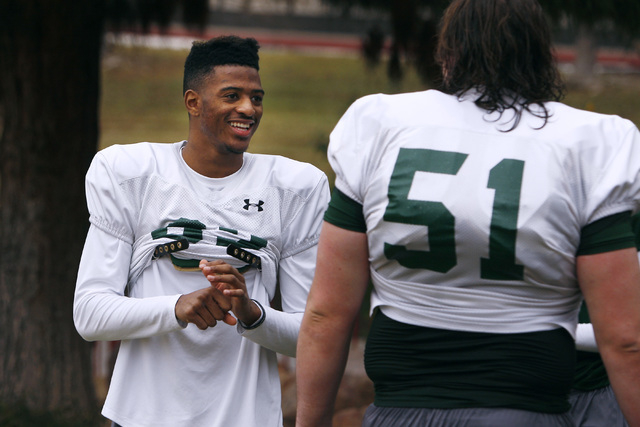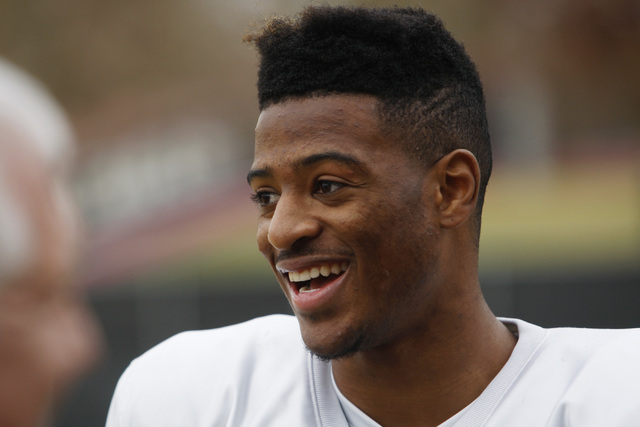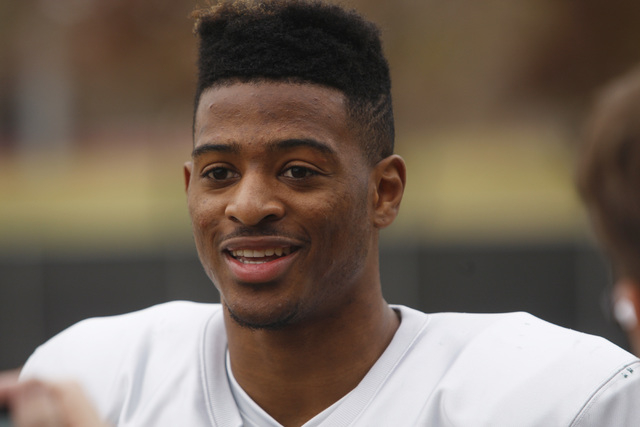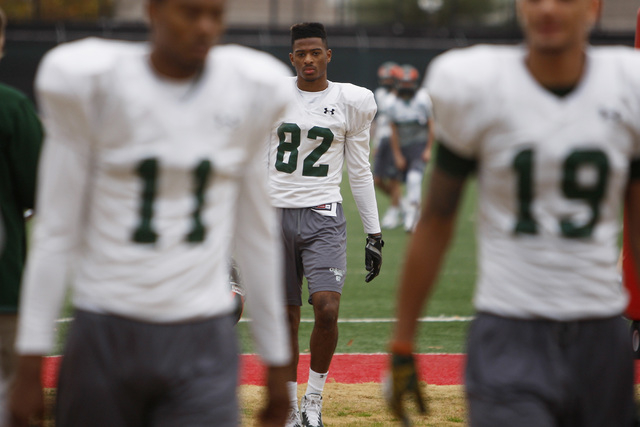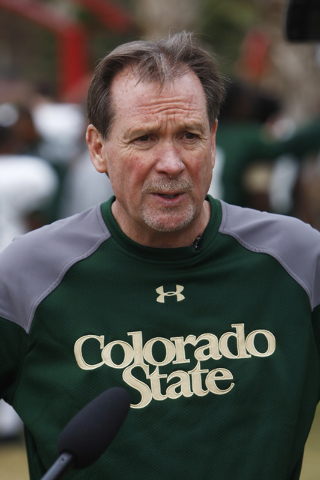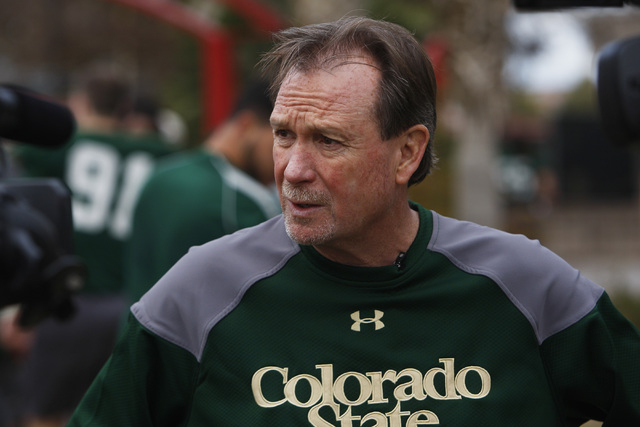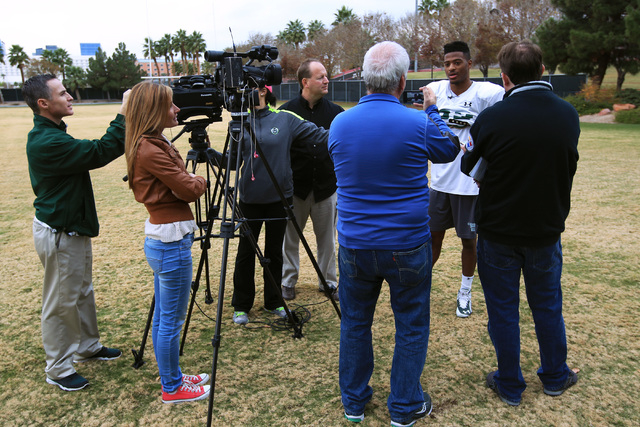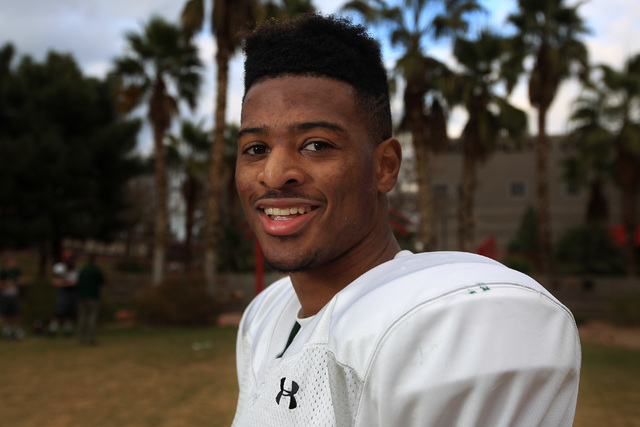 When quarterback Garrett Grayson began throwing to Rashard Higgins in 7-on-7 passing drills in the summer of 2013, he quickly discovered what Colorado State knew in the recruiting process.
This was one talented wide receiver.
But Higgins wasn't rushed into the starting lineup, and Grayson finally went to then-coach Jim McElwain and said Higgins needed to get on the field more often.
"(McElwain) kind of smiled and laughed and gave me a little wink," Grayson said. "What he told me a couple of days after that, once he did move (Higgins) up (to starting), he was kind of nervous to move him up that quick. He didn't want Rashard to think it was just given to him. So he wanted him to work for it, and obviously he has."
The work has paid off with numbers this season that no other Mountain West receiver could match and few in the nation could rival. Higgins leads the country with 149.1 yards receiving per game and 17 touchdown catches and is second in receiving yards to Alabama's Amari Cooper with 1,640.
But Cooper's mark of 1,656 yards is within range, though Alabama might have two games remaining because the Crimson Tide are in the inaugural College Football Playoff. Colorado State has one game left, Saturday's 12:30 p.m. matchup with Utah in the Las Vegas Bowl at Sam Boyd Stadium.
Higgins, a sophomore, and Cooper, a junior, are consensus first-team All-Americans, and they were finalists for the Biletnikoff Award. Cooper took the honor that goes to the nation's best receiver, and Higgins became Colorado State's first consensus All-American since safety Greg Myers in 1995.
The recognition that has come Higgins' way "has meant a lot to Colorado State," Rams interim coach Dave Baldwin said. "Our emblem was at the ESPN awards. It was up there for everybody to see. His national attention has brought attention to us."
Higgins (6 feet 2 inches, 190 pounds) will be one of the favorites to win the Biletnikoff Award next season and bring even more attention to the Rams, but he will have to do it without Grayson and McElwain. Grayson is a senior, and McElwain was hired as Florida's coach.
"I'm going to keep doing the things that got me here — hard work and dedication," Higgins said. "We're going to get the timing down that me and Garrett got."
Higgins, who was given the nickname "Hollywood" in fourth grade by his youth football coach, has some lofty goals he can aim for next season.
He could become the Mountain West Offensive Player of the Year; Grayson won the award this season. Higgins also could mount a Heisman Trophy campaign.
Maybe Colorado State could bill it as Hollywood goes to New York.
"Higgins for Heisman," he said playfully.
Higgins is one of the keys to a Colorado State offense that averages 35.9 points and 497.8 yards. Grayson has thrown for 3,779 yards, but the Rams also are effective on the ground, with Dee Hart having rushed for 1,254 yards and 16 touchdowns.
When the Rams need a big play, they usually turn to Higgins. He has made 19 catches of at least 30 yards, the most in the nation, and averages 18.4 yards per reception.
"He can run, and he's fast, but when he's got the ball in his hands, he's really explosive," Baldwin said. "That's why he's got a lot of yards after catch, and I think that's what's made him special this year."
Now there's the matter of the bowl. McElwain might be gone, but Grayson is still on the team.
One more chance for Grayson and Higgins to play pitch and catch.
"It hurts," Higgins said. "I'm going to make the most of it, though. I'm going to miss Garrett. That's my quarterback."
Another receiver, Terrell Owens, once made the same comment about Tony Romo, but it was through tears. Higgins didn't get emotional in talking about his quarterback.
Besides, a bowl trip is supposed to be fun, so Higgins might want to get his popcorn ready. Grayson, too.
"He's made my job a whole hell of a lot easier," Grayson said.
Contact Mark Anderson at manderson@reviewjournal.com or 702-387-2914. Follow him on Twitter: @markanderson65.