Las Vegas Bowl director checking out Wyoming, Boise State football this weekend
October 28, 2016 - 6:43 pm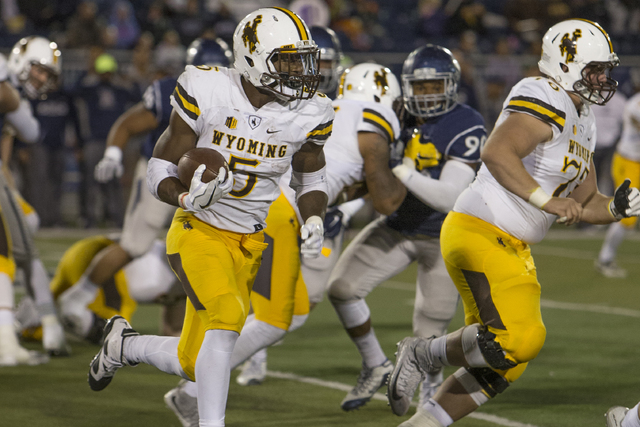 Where is John Saccenti this week? Somewhere he hasn't been in a decade.
The Las Vegas Bowl executive director is in Laramie, Wyoming, for Saturday's Mountain West game between Wyoming (5-2) and Boise State (7-0).
"It's been a long time since I've been in Laramie," Saccenti said. "If Wyoming figures out a way to upset Boise State, that changes the whole landscape of the Mountain West. We would definitely be interested in Wyoming. The fans there are great."
Wyoming, off to its first 3-0 conference start since 1999, last played in the Las Vegas Bowl in 2004 in an upset win against UCLA.
"That was one of the coldest games here," said Saccenti, who has attended every Las Vegas Bowl since 1999. "The Wyoming fans packed Sam Boyd and expected warm Vegas weather. We caught them buying all the merchandise to stay warm, even the UCLA clothing after they bought all the Wyoming merchandise."
The surprising Cowboys and undefeated Broncos are tied atop the Mountain West's Mountain Division with 3-0 records. San Diego State leads the West Division at 3-0.
Saccenti was in Los Angeles on Thursday for Southern California's 45-24 victory over California. Saccenti said USC and Cal are two of four teams high on the Las Vegas Bowl committee's Pac-12 wish list.
"USC is starting to figure it out," Saccenti said. "They're loaded with NFL players, and we know their fans would make the trip."
Contact Gilbert Manzano at gmanzano@reviewjournal.com or 702-383-0492. Follow @gmanzano24 on Twitter.