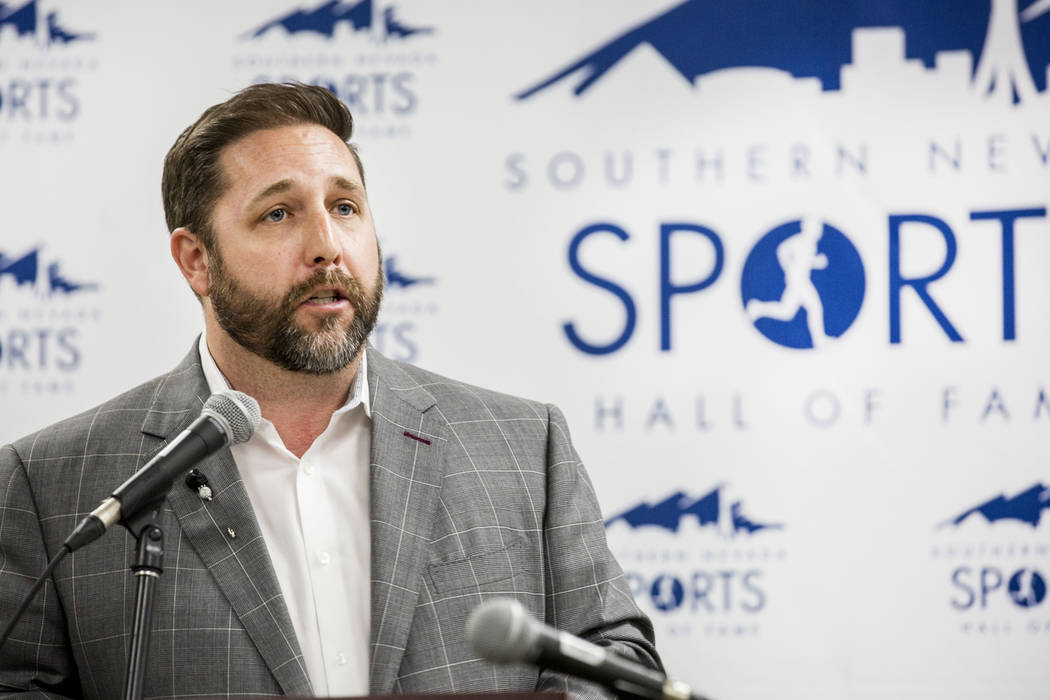 John Saccenti said he's 100 percent certain that the 26th annual Las Vegas Bowl will feature a team from the Mountain West against a Pac-12 school.
The Las Vegas Bowl executive director quickly caught himself. Nothing is ever 100 percent for sure, especially after what transpired in 2016.
"I'm hoping this year we'll have a choice, but I feel great about the Pac-12 returning this year," Saccenti said.
Saccenti was left scrambling last year when the Pac-12 didn't have enough bowl-eligible teams. The Las Vegas Bowl gets the first choice from the Mountain West and the sixth pick from the Pac-12.
That led to San Diego State facing Houston from the American Athletic Conference in last year's Las Vegas Bowl.
After looking at the current Pac-12 standings, Saccenti felt confident a Pac-12 school will participate in the Las Vegas Bowl on Dec. 16 at Sam Boyd Stadium. Ten Pac-12 schools were at .500 or better as of Friday.
"The Pac-12 could have 10 to 11 bowl teams, which is unheard of," Saccenti said. "I would 100 percent feel confident with us getting back to our traditional matchup."
Saccenti is in Colorado Springs, Colorado, this weekend for meetings with the Mountain West. His plan is to attend the Air Force home game against Army, but that could change.
"I'm going to try to make it to Laramie for the Wyoming game against Colorado State," Saccenti said. "Those are two teams we're looking at. Just not sure my schedule will allow it."
Colorado State (6-3, 4-1) and Wyoming (5-3, 3-1) are second and third, respectively, in the Mountain division of the Mountain West.
"Everyone is thinking Boise State will be the selection," Saccenti said. "Ten experts who make projections on the bowl games had us taking Boise State. I've never seen a clean sweep before."
Boise State is first in the standings with a 4-0 conference record and 6-2 overall.
Saccenti said 28,000 tickets have been sold as of Friday for this year's Las Vegas Bowl. Tickets can be purchased at lvbowl.com.
Contact Gilbert Manzano at gmanzano@reviewjournal.com. Follow @GManzano24 on Twitter.