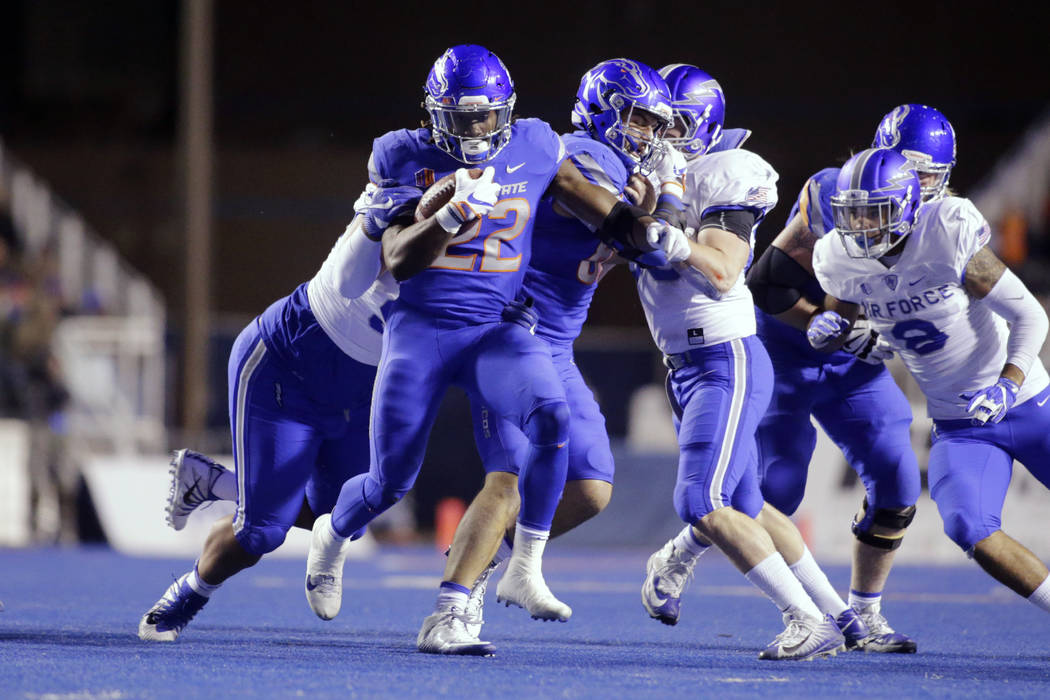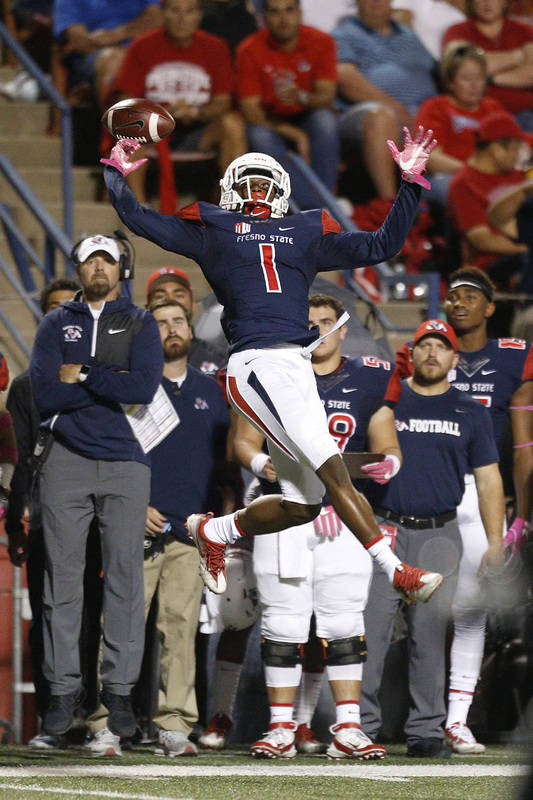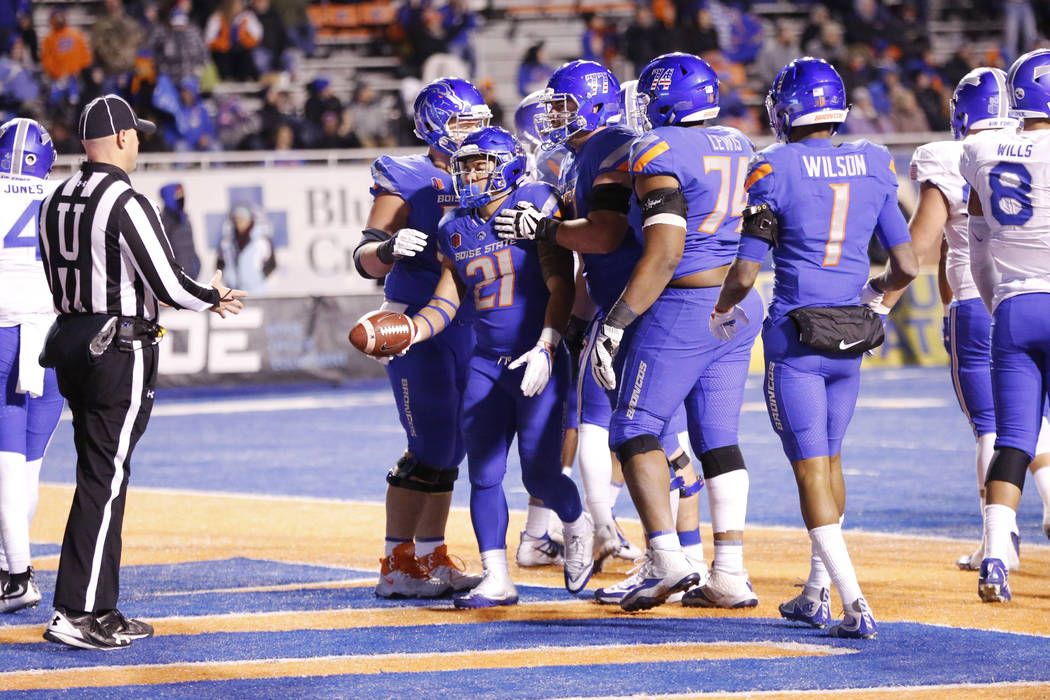 It's down to four teams for the 26th annual Las Vegas Bowl, at least in John Saccenti's analysis.
Saccenti, the bowl game's executive director, said Tuesday he expects the winner of Saturday's Mountain West championship game between Boise State and Fresno State to face either Arizona or Oregon at Sam Boyd Stadium on Dec. 16.
"I still have to meet with the (Las Vegas Bowl) committee on Wednesday night to see what they're thinking, but I would be surprised if Arizona or Oregon aren't playing here next month," Saccenti said about the Pac-12 schools.
The Las Vegas Bowl has the first choice from the Mountain West and the sixth pick from the Pac-12.
Oregon, which has won three of its last four, moved into the Las Vegas Bowl picture after a 69-10 rout of rival Oregon State to end the regular season.
Arizona became an option for the Las Vegas Bowl after the Wildcats fell to Arizona State last week.
Arizona State was heavily considered a week ago, but with its victory, the Sun Devils are now likely one of the first five teams chosen from the Pac-12 to play in a bowl game.
The Wildcats (7-5, 5-4 Pac-12 South) won four straight and five of six when Khalil Tate took over at quarterback on Oct. 7. Arizona struggled down the stretch with a loss against Oregon and blew a 10-point lead versus Arizona State when Tate went out with a shoulder injury.
The Ducks (7-5, 4-5 Pac-12 North) have flourished offensively since quarterback Justin Herbert returned from injury two games ago.
"I'm OK with both (Oregon or Arizona)," Saccenti said. "It's been awhile since we had either of those teams. They both can score points."
Sports Illustrated has Arizona projected to play Boise State in the Las Vegas Bowl. USA Today projects Oregon facing Boise State.
It's much simpler on the Mountain West side.
"We have full intention of taking the winner of the championship game," Saccenti said. "We certainly don't want to 100 percent commit to that at this point. You never know what could happen."
The Bulldogs and Broncos will meet for back-to-back weeks, but this time the game will be played in Boise, Idaho, with the conference title on the line.
Fresno State (9-3, 7-1 MW West) defeated Boise State 28-17 at home last week. The impressive victory moved Fresno State into the final spot in the AP Top 25 poll. Boise State (9-3, 7-1 MW Mountain) fell out of the AP Top 25 and Coaches Poll.
There's a chance neither arizona nor Oregon ends up at Sam Boyd Stadium next month.
If the Pac-12 places two teams in the New Year's Six bowls, that could send 6-6 UCLA to Las Vegas. But that scenario seems unlikely.
For that to happen, 10-2 Washington would need to be selected for a New Year's Six bowl. USC faces Stanford on Friday for the Pac-12 title with a probable New Year's Six appearance on the line.
"There's always a scenario where there's absolute chaos in the world of college football," Saccenti said.
Contact Gilbert Manzano at gmanzano@reviewjournal.com. Follow @GManzano24 on Twitter.
Last appearance for teams likely to play in Las Vegas Bowl
— USC 45, Fresno State 20; Dec. 21, 2013
— Boise State 28, Washington 26; Dec. 22, 2012
— Arizona 31, BYU 21; Dec. 20, 2008
— BYU 38, Oregon 8; Dec. 21. 2006