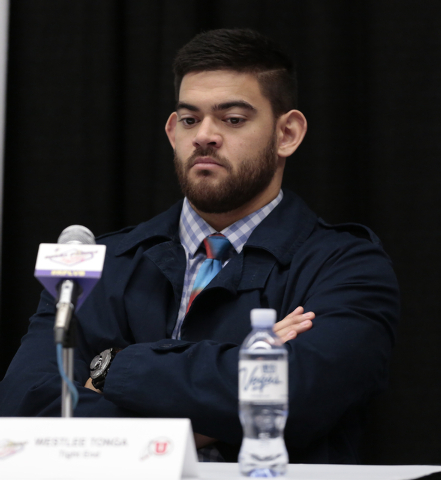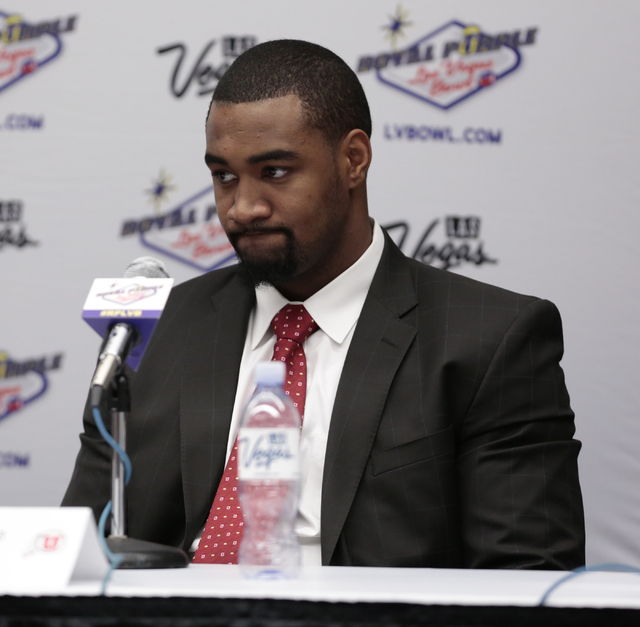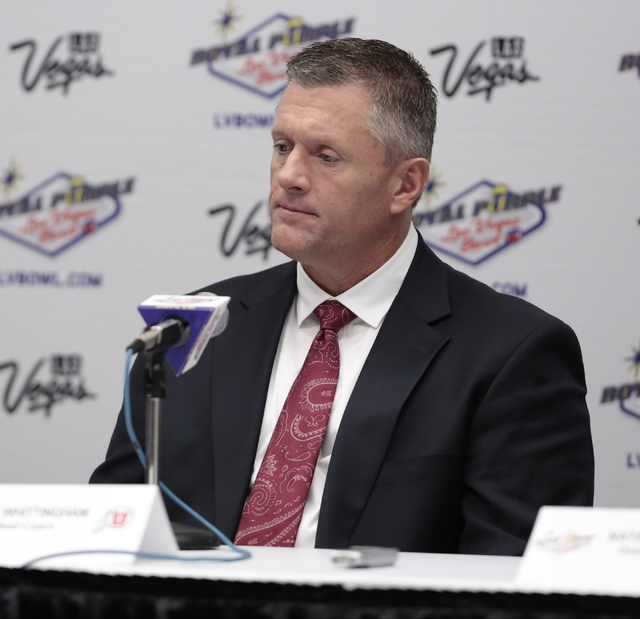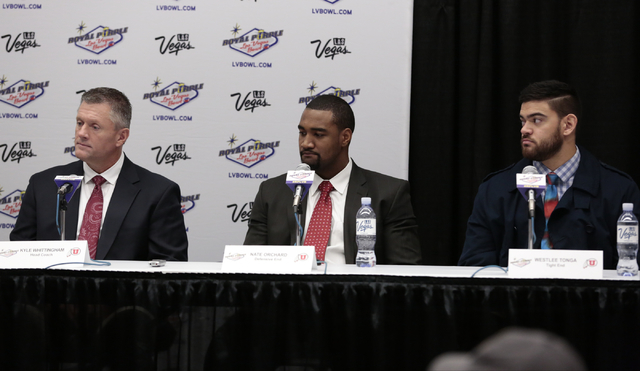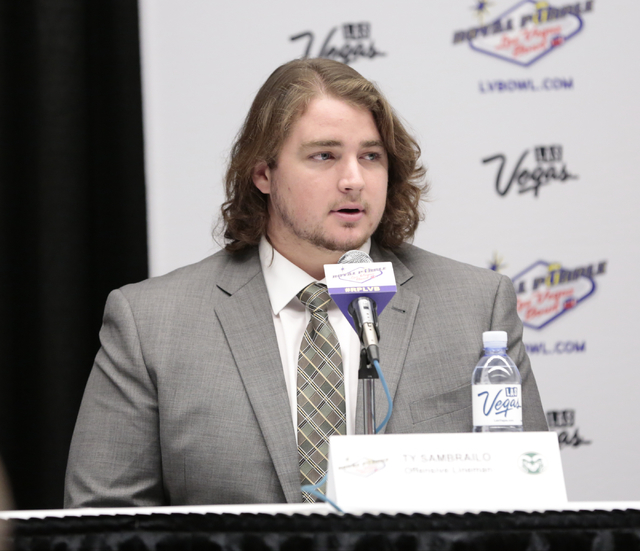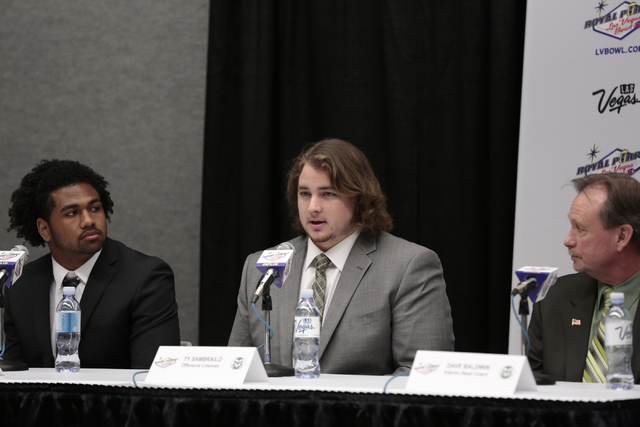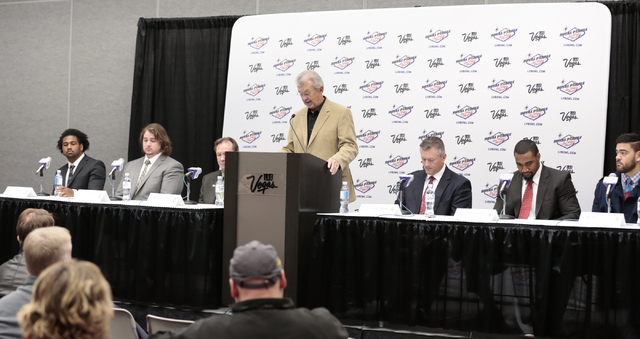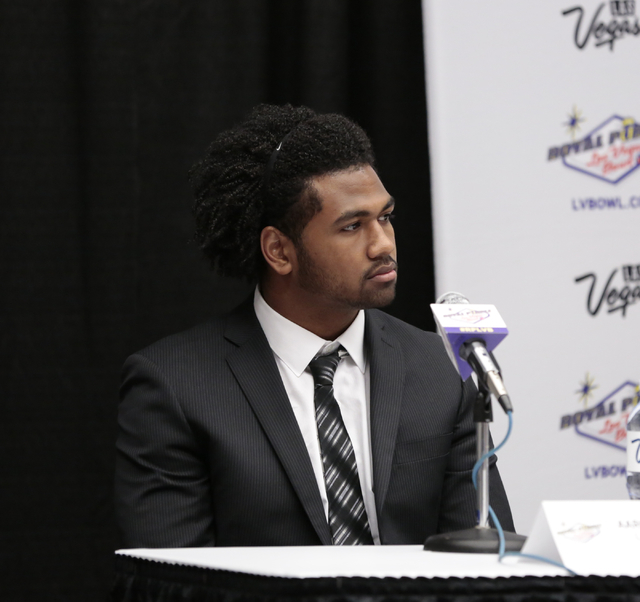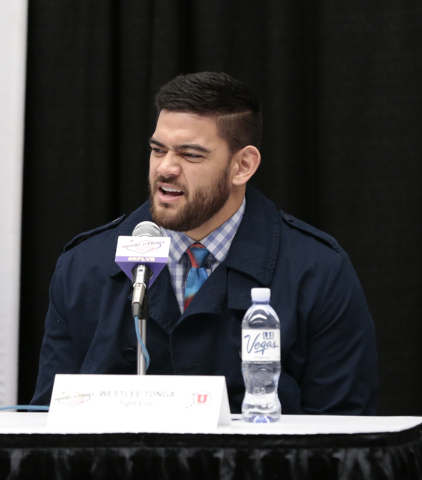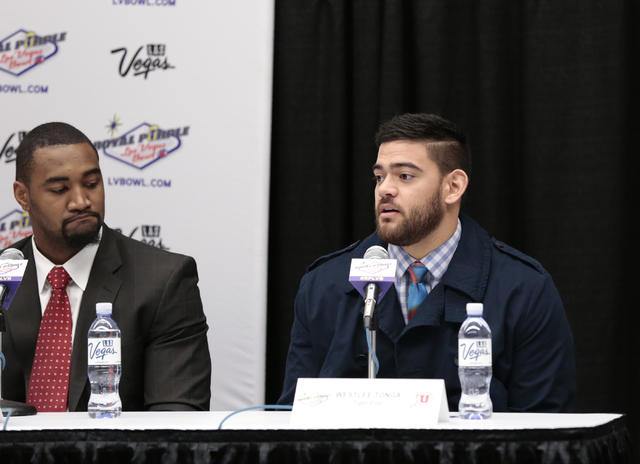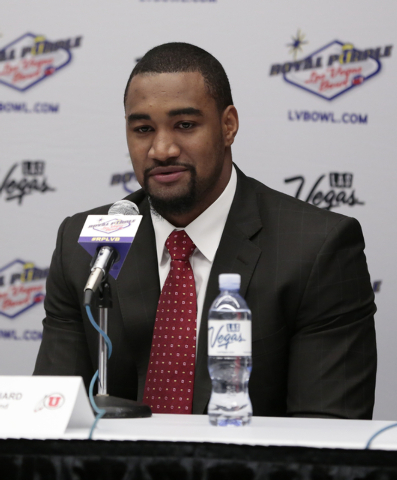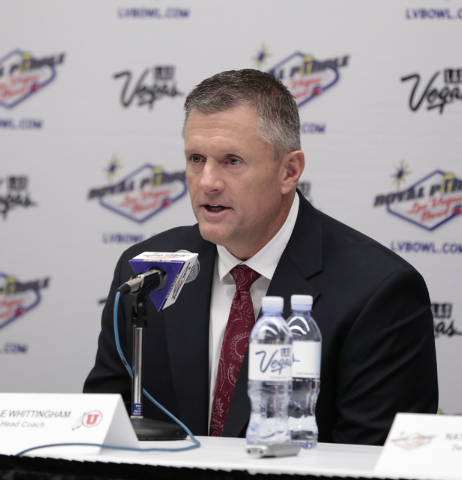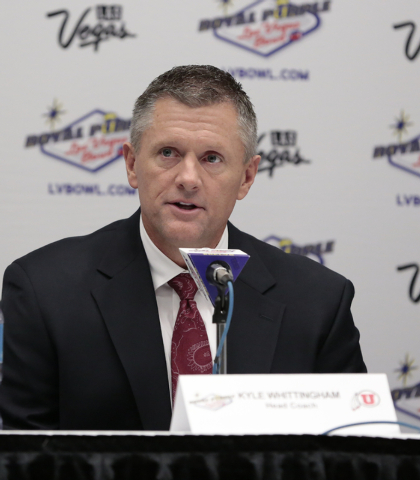 Colorado State quarterback Garrett Grayson and Utah defensive end Nate Orchard were just a few feet away from each other at a media event Wednesday.
And they were in the same massive ballroom for Friday's Las Vegas Bowl luncheon.
For Grayson, that was close enough, and he said jokingly he hoped he wouldn't see much of Orchard on game day.
Well, maybe he wasn't really kidding.
Whether Orchard puts much pressure on Grayson probably will determine which team wins today's 12:30 p.m. ABC-TV game at Sam Boyd Stadium. That also means the outcome probably comes down to whether Rams standout left tackle Ty Sambrailo can keep Orchard out of the backfield.
"I'm excited," Sambrailo said. "I've always loved playing good talent. It's going to be fun. He's a great player, and they have a great front seven. We've got our work cut out for us."
This bowl has what appears to be the classic matchup of a strong offense (Colorado State) against an aggressive and play-making defense (Utah).
Grayson has passed for 3,779 yards and 32 touchdowns and was named the Mountain West Offensive Player of the Year. Wide receiver Rashard Higgins became a consensus All-American after catching 89 passes for 1,640 yards and 17 touchdowns, averaging 18.4 yards per catch.
Plus, the Rams (10-2) can move the ball on the ground, with Alabama transfer Dee Hart having rushed for 1,254 yards and 16 touchdowns. He averages 6.7 yards per carry.
"They're explosive," Orchard said. "They've got a great receiver, running back, quarterback. They do a phenomenal job of communicating with each other and executing their plays."
Orchard, also an All-American, has 17½ sacks, half a sack behind Washington's Hau'Oli Kikana for the national lead. But Orchard's 1.46 average per game is first nationally.
He will have to get by Sambrailo, a first-team All-Mountain West tackle who, along with Grayson, has been invited to the Senior Bowl and could go in the first or second round of next spring's NFL Draft.
No. 23 Utah (8-4) brings a lot of pressure as a team, having registered 52 sacks to lead the nation. If the Utes, who are 3-point favorites, can take Grayson out of his comfort zone, they could dictate how the game plays out.
"If you give Grayson time to sit there and go through his reads and progressions, I feel comfortable it's going to be a long afternoon," Utah coach Kyle Whittingham said. "So we've got to try to disrupt his timing, his rhythm a little bit, and not let him sit back there and pick us apart."
More than matchups and X's and O's, bowls often come down to motivation and focus.
Both teams could feel down. Utah was 6-1 at one point before losing three of its final five games and missing out on a more prestigious bowl. Colorado State hoped to win the Mountain West title, but losses to Boise State and Air Force kept the Rams out of the championship game.
The Rams, however, might have the motivational edge, which is usually the case for the Mountain West school against the Pac-12 Conference representative. If Colorado States beats Utah, the Rams could use the bowl victory over the power-conference team to build momentum for the offseason.
But are the Rams focused? They lost coach Jim McElwain to Florida, and Dave Baldwin stepped in as the interim coach.
It wasn't an easy transition at first, and Baldwin said he relied on the seniors to hold the team together.
"It's been a little rough, but we adapted," said senior linebacker Aaron Davis, who leads Colorado State in tackles with 110. "That was another challenge for us, and I do think it took the senior leadership to opt in and keep the younger guys on the bus."
Baldwin was asked whether this game was an audition for him to get the job on a permanent basis, and he then proceeded to recite his resume, leaving little doubt he wants it.
"When they came downstairs and asked me to be the interim, that's what it was," Baldwin said. "It was an interim job, and I was going to take this football team for the student-athletes through this bowl. There was no promise after that, so it wasn't, 'This is your trial,' or anything like that.
"We made very few changes, but when you're a 10-2 football team, there's a reason why you're 10-2. They worked hard on the field, they got it done in the classroom, and I sort of maintained that I was the guy that was going to direct the ship from this point on."
Contact Mark Anderson at manderson@reviewjournal.com or 702-387-2914. Follow him on Twitter: @markanderson65.