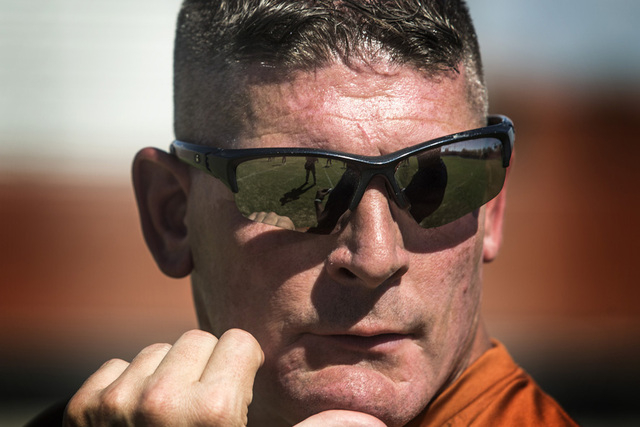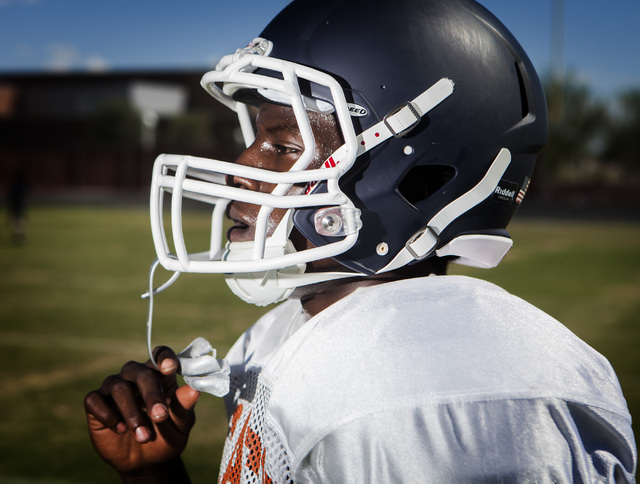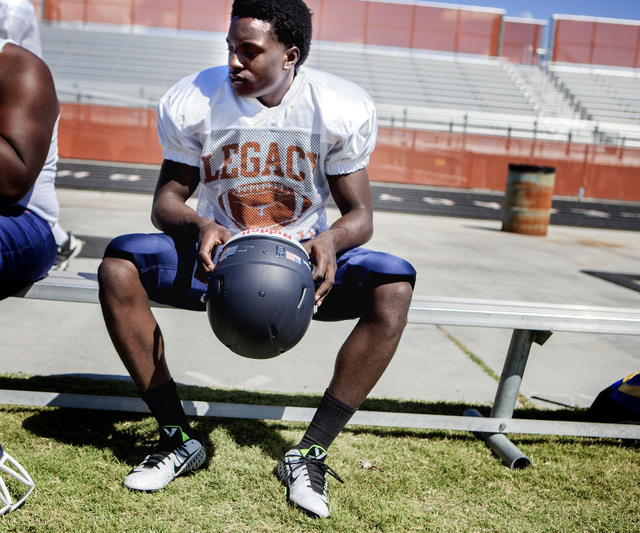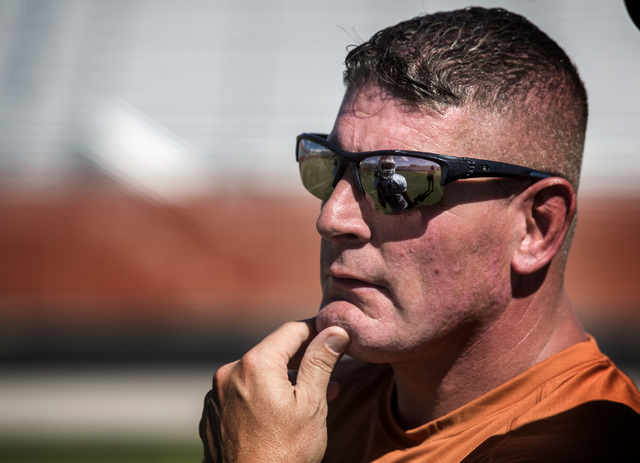 Discipline.
It's one of the first words the players at Legacy High utter when asked about changes to the program since new coach John Isola took over.
"We're a lot more disciplined than last year, I'll have to say that," said junior defensive back/quarterback A.J. Sotelo. "And we work harder, too."
For Isola, who concedes he's "a little bit OCD," discipline isn't just something he talks about. It's a cornerstone of the program he's trying to build.
And it doesn't always start with big changes.
"We just start focusing on the little things, toeing the line, no walking on the field," junior quarterback Tanoa Alapati said.
To get things rolling in the right direction, Isola had the team clear out the weight room and give the floor and room a thorough cleaning. The coach inventoried the equipment and organized the football office.
"I think the kids notice that I'm really serious in organization and I'm very serious in discipline," Isola said.
And if Isola's going to turn the Longhorns into a team that battles with Sunset Region powers Bishop Gorman, Palo Verde and Arbor View each year, discipline is going to be the start.
"It's just little things. When we go to camp, we're always going to move around two by two," Isola said. "That's just what we're going to do in the program so that we show our unity. I'm preaching to these kids that they're each other's brother's keeper. And they're going to be family.
"It's all about unity and team and no one guy bigger than the program, and I think the kids are doing a good job of buying in."
Isola doesn't just pay lip service to the idea of discipline. He's not afraid to act when necessary as he did before the team's recent scrimmage when he suspended four seniors, including star running back DeMichael Walker, who rushed for 1,001 yards last season.
"It's because I'm sending a message that we're going to do discipline here," Isola said. "You're going to fall in or you're going to fall out. The younger guys bought in and they know it, and that's the future. I love kids, and I don't ever want to have to sit somebody. And I really like DeMichael and all those guys that I sat out. But they just had to understand that they're not bigger than the program. I'm really, really hoping that they fall in, because with those guys we can really do some good things."
If Walker does what his coach asks, his presence is a great place for the Longhorns to start. He ran for 11 touchdowns last season while splitting time in the backfield with Casey Hughes, who also topped 1,000 yards.
But Isola really wants to change Legacy's image, from the ground-and-pound days of previous coach Dave Snyder.
"Everybody pretty much knew what Legacy was going to do," Isola said. "That's not going to be the case this year. They're going to have to defend more than just basic power against the Legacy offense this year.
"It's all about execution. No matter what you install, if you don't do it well, it doesn't matter."
Both quarterbacks said they're excited that Isola has opened up the offense.
And senior receiver D'Angelo Lindsay said Legacy's offense is going to be less predictable this season. But he's not sure the team is going to completely abandon its roots.
"We plan to spread it out, get the ball out to everyone and share the ball," Lindsay said.
"But we're still a base running team. I know that for a fact. That's what we do. That's Legacy football."
Contact reporter DamonSeiters at dseiters@reviewjournal.com or 702-380-4587. Follow him on Twitter: @DamonSeiters.
Complete coverage of high school sports.