Week 8: Nevada Preps Player of the Week nominees — POLL
October 17, 2016 - 5:58 pm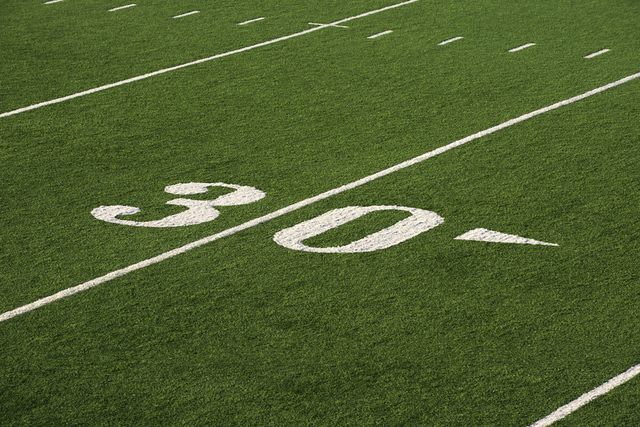 Editors note: each week we'll pick five players for a Nevada Preps Player of the Week poll. This week's poll will end at 11:30 p.m. Wednesday.
Here are the Nevada Preps Player of the Week nominees for Week 8 of high school football.
— Cimarron-Memorial running back Tyree Riley broke the three century-mark with a 305-yard outing on Friday night. He added two touchdowns, but it wasn't enough for the Spartans, who fell to 1-5 after losing to Faith Lutheran, 57-20.
— Malik Lindsey carried Shadow Ridge to a surprise victory over Centennial on Friday night. Lindsey rushed 32 times for 274 yards and four touchdowns and helped the Mustangs account for 486 rushing yards.
— Faith Lutheran quarterback Sagan Gronauer had a nice outing for the Crusaders, completing 14 of 22 attempts for 232 yards and three touchdowns in a 57-20 victory over Cimarron-Memorial.
— Moapa Valley's Dayton Wolfley had a big game on both sides of the ball, finishing with three catches for 127 yards and two touchdowns, and three interceptions on defense in his team's 66-19 thrashing of Del Sol on Friday night.
— Spring Mountain's LaShawn Young scored in all three phases on Friday, finishing with two receiving touchdowns, a 55-yard punt return score and an 80-yard interception return touchdown in his team's 61-6 victory over Tonopah.
Vote below:
Complete coverage of high school sports