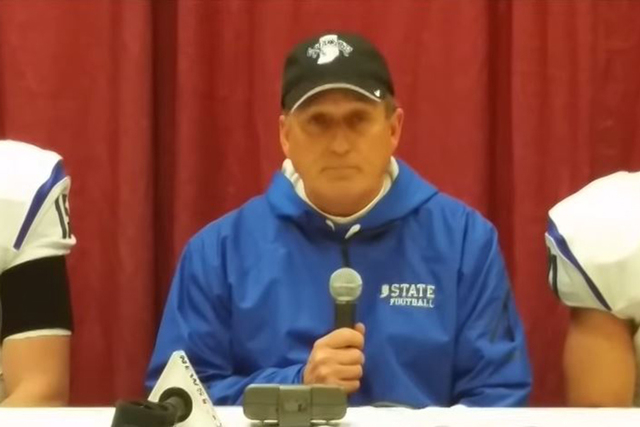 Former UNLV coach Mike Sanford (and his players) won a college football playoff game Saturday, spotting Eastern Kentucky a 16-0 lead before scoring 36 straight points for a 36-16 victory.
It was Indiana State's first FCS playoff win since 1983. I'm told the people in Terre Haute love Sanford almost as much as they love Clabber Girl baking powder.
You can watch the postgame highlights in this video.
Among them is that the Indiana State players seem to know all the words to the school fight song. And that apparently it was windy at Eastern Kentucky, because Sanford mentioned during his remarks that he once had coached someplace where he saw a punt travel a negative distance because of the wind.
He did not say where he was coaching when this happened. My guess is that it was here at UNLV, because UNLV punted a lot when he was coach, and a lot of times it was windy.