Friends set pace for Rock 'n' Roll Marathon wins in Las Vegas
November 11, 2018 - 9:29 pm
Updated November 11, 2018 - 9:43 pm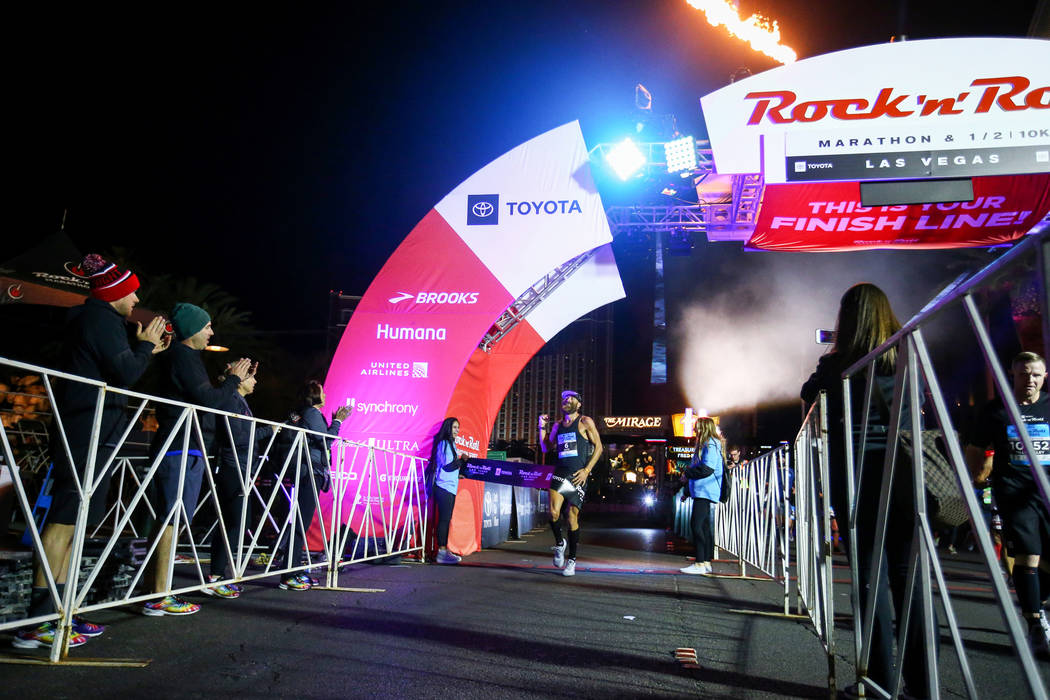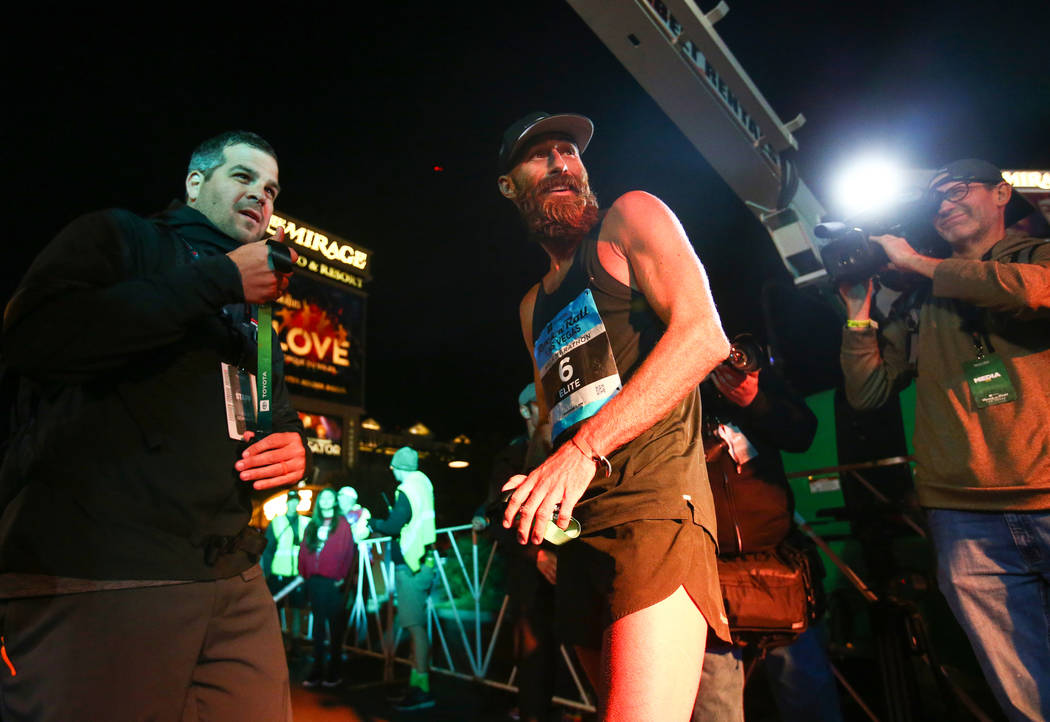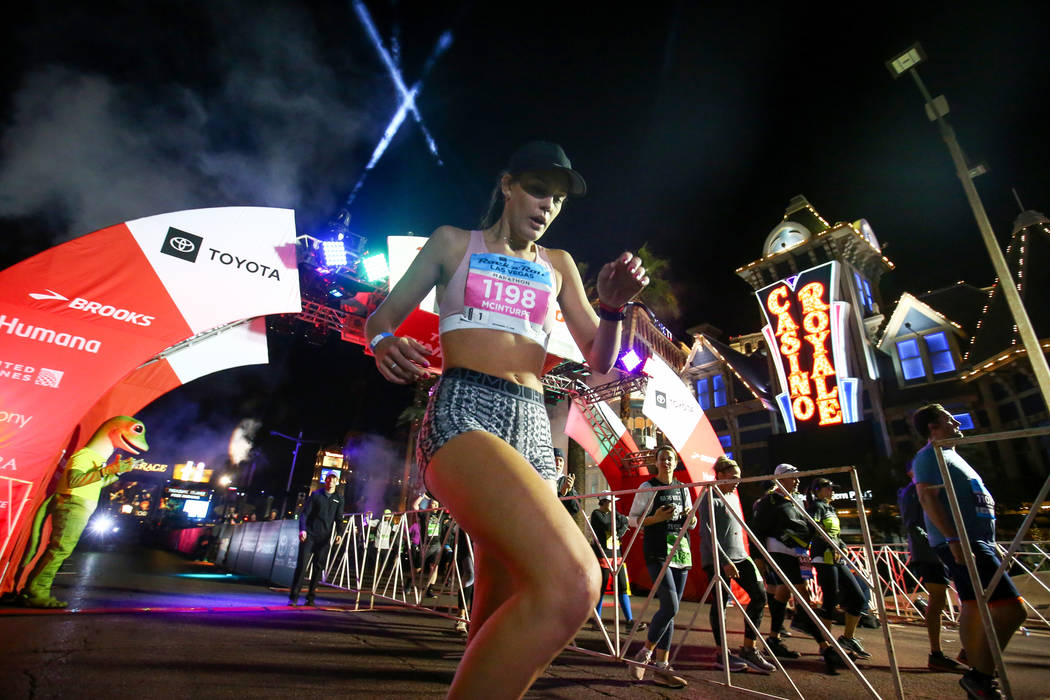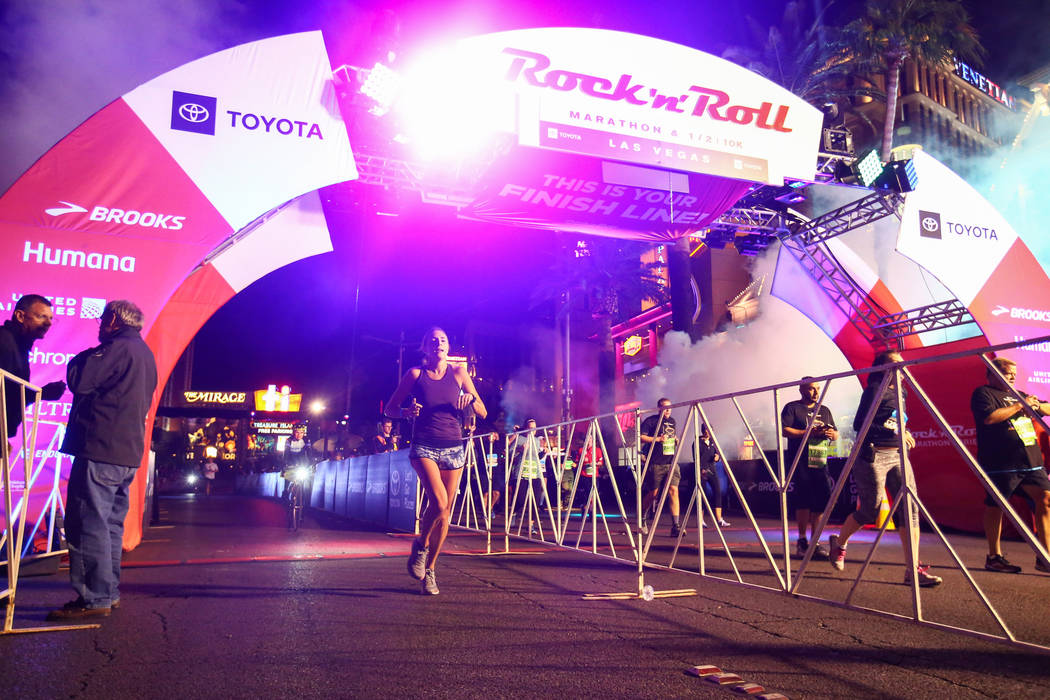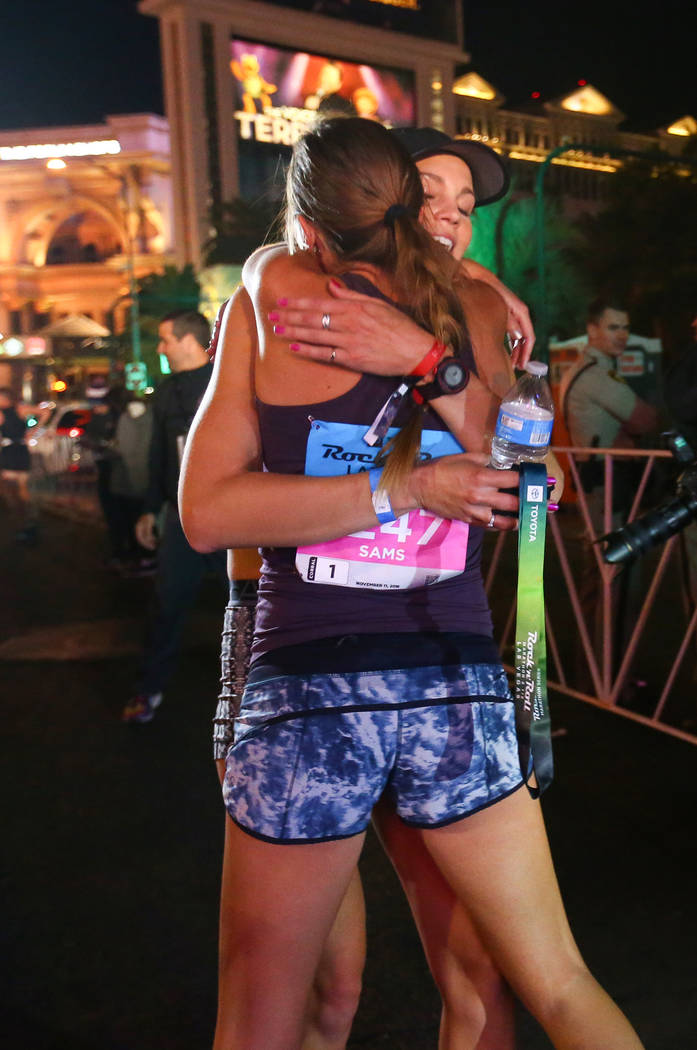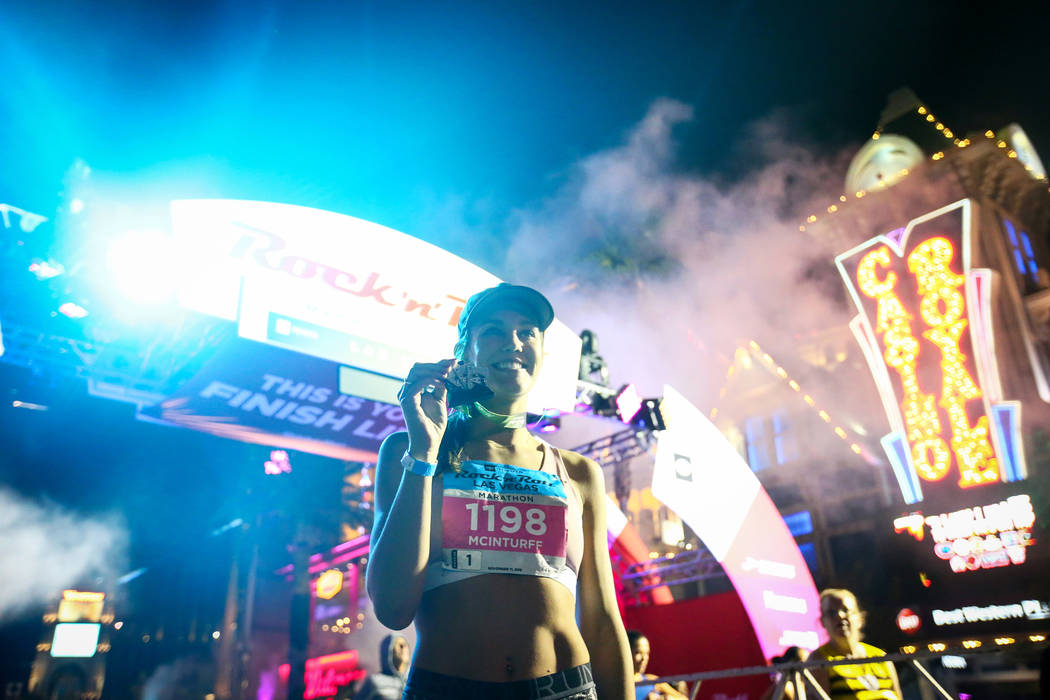 It was around mile three or so that Tommy Rivers Puzey found a familiar face Sunday during the Rock 'n' Roll Las Vegas Marathon.
He had caught up to Kellyn Taylor, who he sometimes trains with when they're home in Flagstaff, Arizona, and decided to hang by her side.
Taylor, Puzey said, wanted to run 5-minute-20-second miles, so the two locked in on that and ran together until the half-marathon and marathon courses split off.
Taylor, 32, who was running the half-marathon, finished first among women at 1 hour, 10 minutes, 16 seconds, and shortly after, Puzey, 34, finished first among all marathoners in 2:25:54.
Wilkerson Given, 27, won the men's half-marathon while Hannah McInturff, 24, finished first among women in the marathon.
"Every once in a while, I do workouts with her in Flagstaff and so honestly it felt like we were just back in Flagstaff doing a practice run," Puzey said.
That pace felt good for Puzey, so once they split, he tried to hold it for as long as he could, which was about 22 miles.
Then, he said, his legs "kind of fell apart."
It wasn't anything they planned — in fact, Puzey was supposed to run the JFK 50 Mile next weekend in Washington, D.C., but had to nix that for a work trip to Portugal. Taylor was supposed to race Sunday in the Monterey Bay Half Marathon before smoke from wildfires in California forced the cancellation of that race.
"I kind of just readjusted and decided to come out here so we booked a flight last night, I flew in here this morning, got to the hotel at about noon, relaxed for a little bit and then headed down here, crossed my fingers and hoped that this would go well," Taylor said.
Taylor broke off early from the women runners. Given, a 27-year-old from Atlanta, did the same and spent most of the race alone.
He split off from his Atlanta Track Club teammate, Matt McDonald, and was mostly surrounded by cyclists during his run. Given, who set a personal record at 1:02:50, placed first while McDonald finished second at 1:04:54.
"My teammate and I were kind of working the first couple miles," Given said. "I felt we were a little slow so (I) kind of picked it up and I knew at that point I could kind of hold that pace. I was fortunate to put a little bit of a cushion and able to hold it the rest of this race."
McInturff, who races out of Salt Lake City, also was ran with a teammate. McInturff, who finished in 3:07:30, ran with Jessica Sams, who placed second. Both were on the cross country and track and field teams at the University of Utah before graduating in May.
"We were fifth or sixth the entire time and we were just out running," McInturff said. "We weren't really trying to place."
But around mile 20 or so, she jumped into the lead, eventually breaking through the tape as the winner in her first-ever marathon.
The two typically ran 5Ks and 6Ks in college and McInturff said they had decided to become recreational runners.
"I was not expecting that whatsoever," she said of her win.
Contact Betsy Helfand at bhelfand@reviewjournal.com. Follow @BetsyHelfand on Twitter.