Arizona State captures inaugural Ice Vegas Invitational title
January 7, 2018 - 2:53 am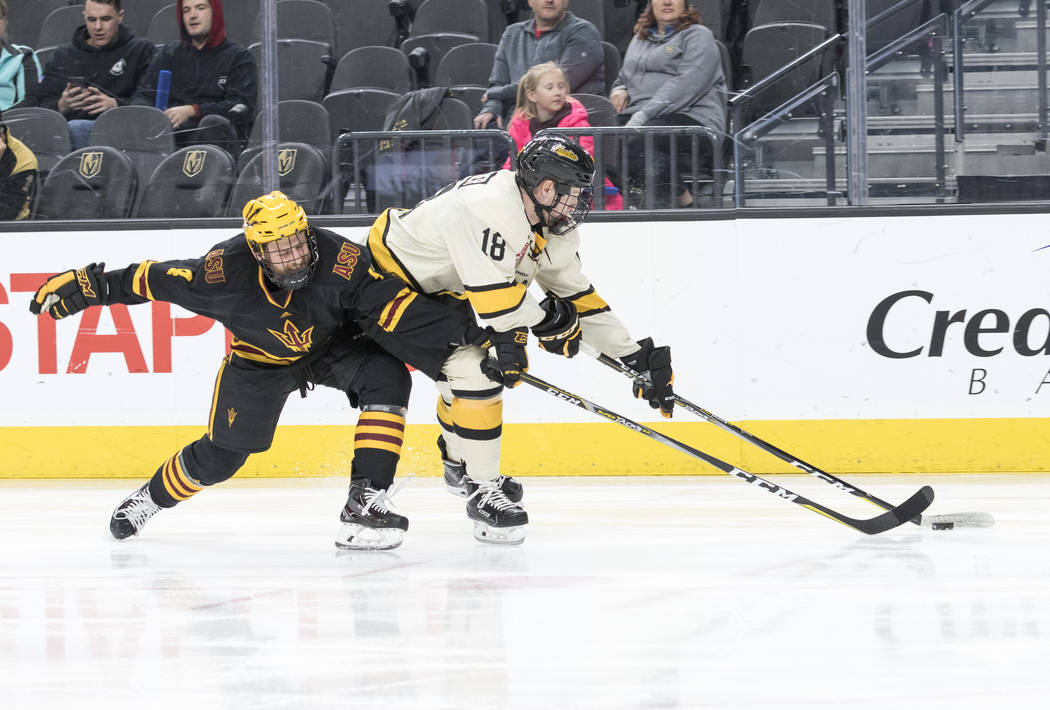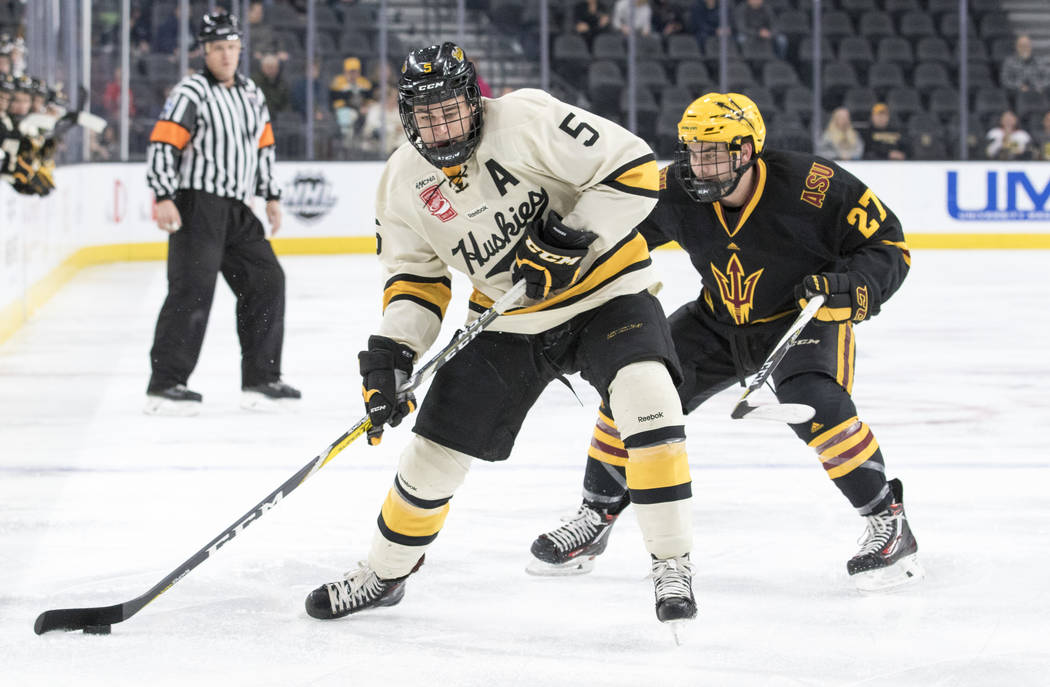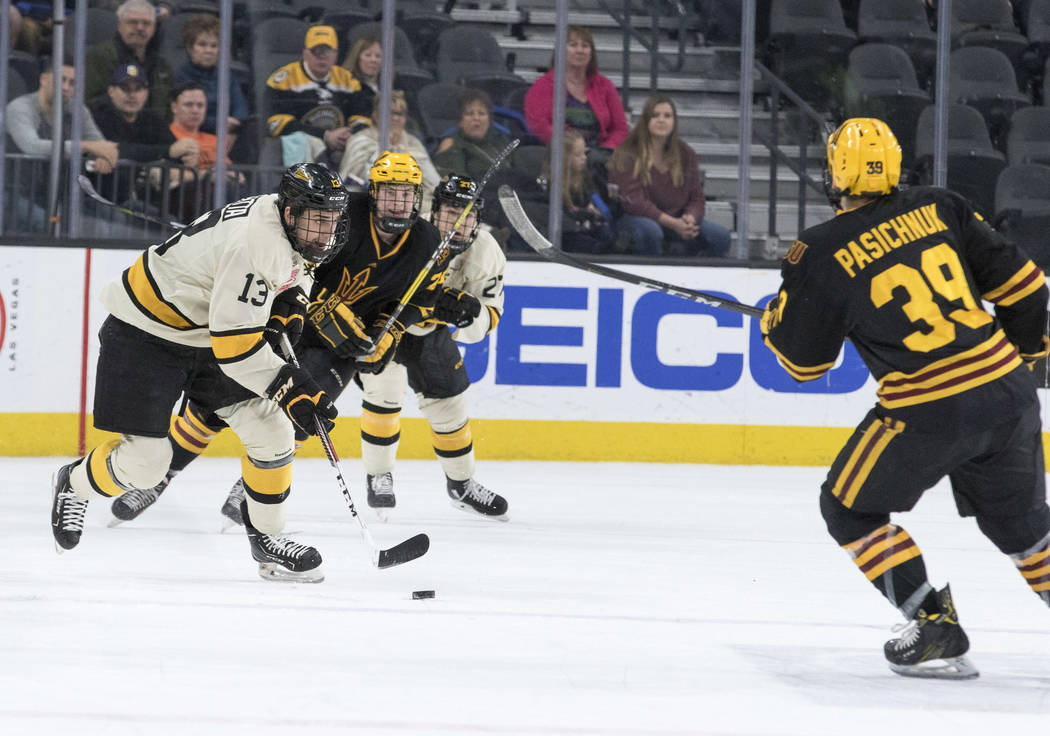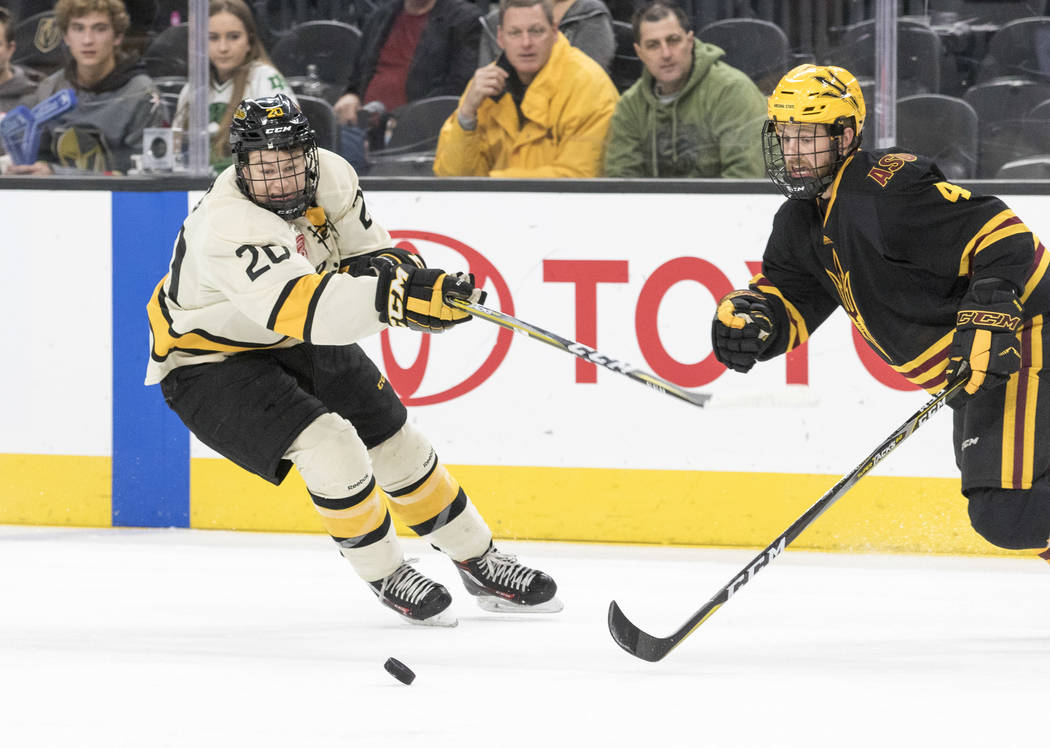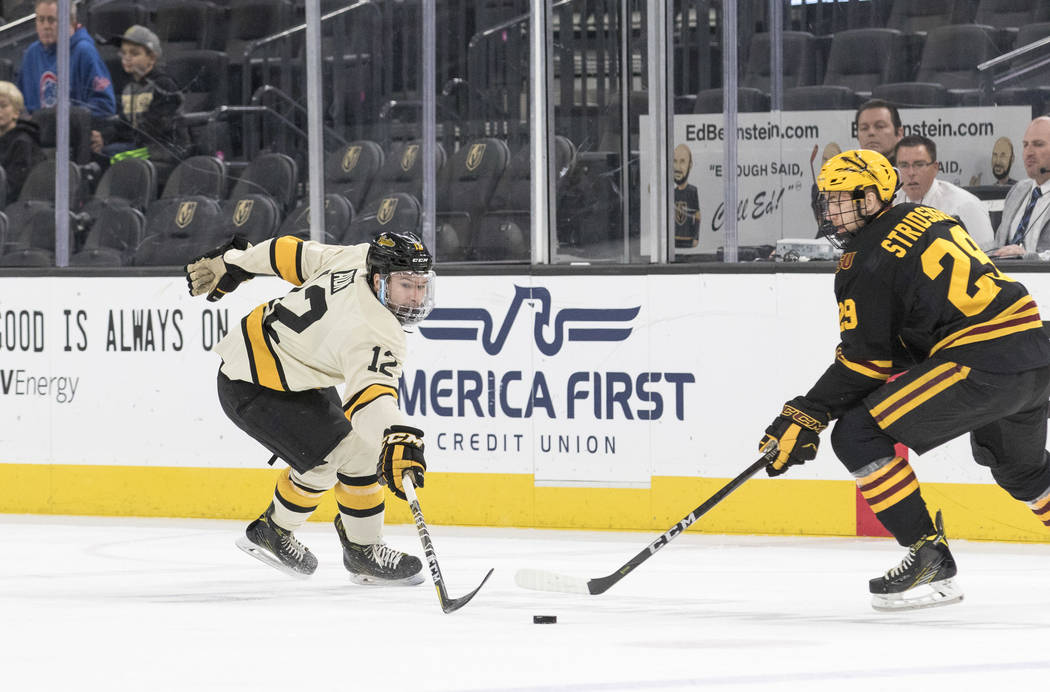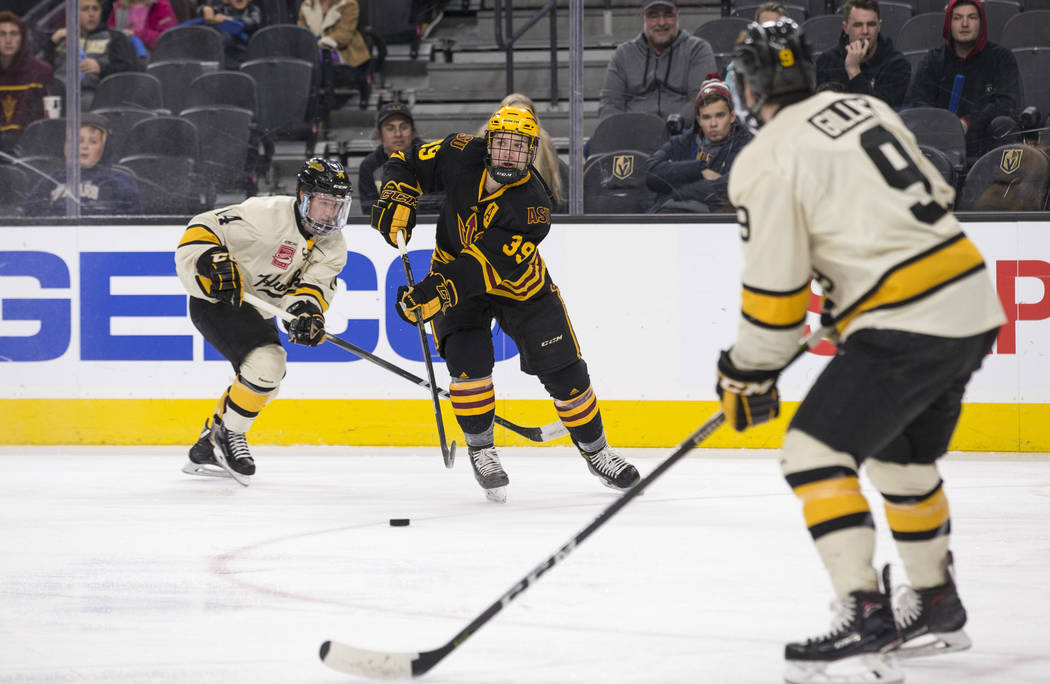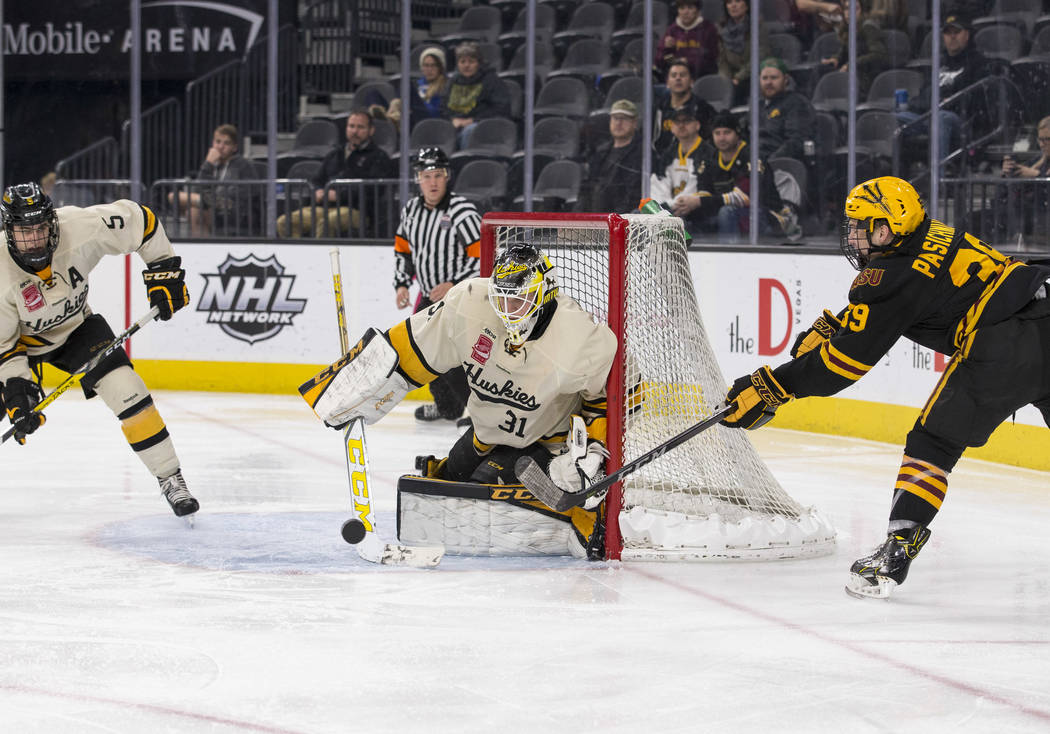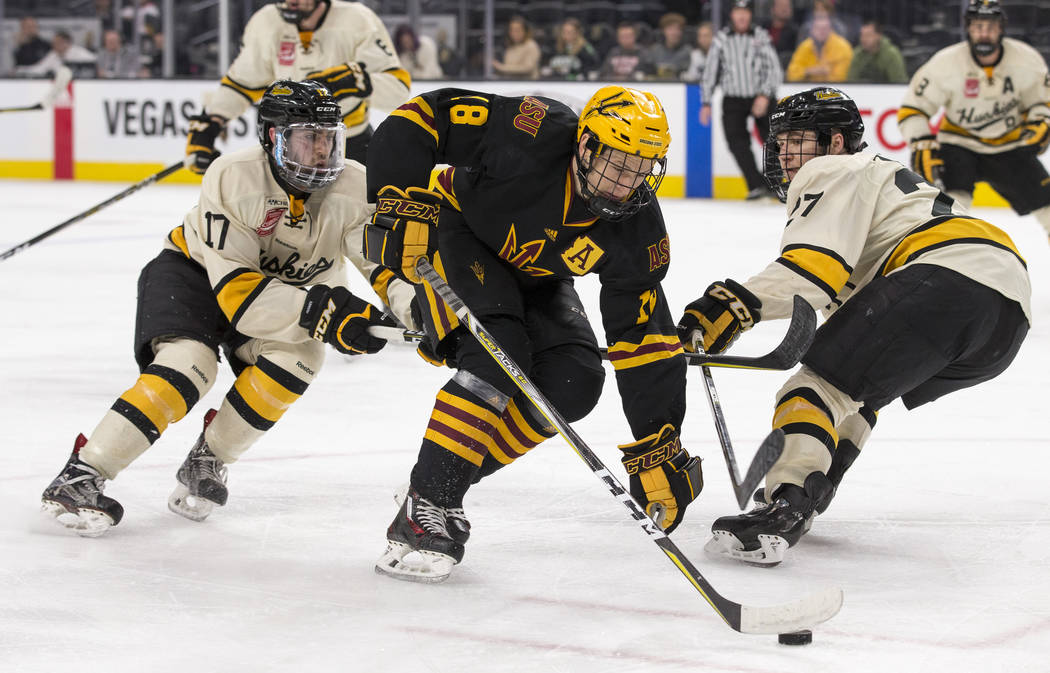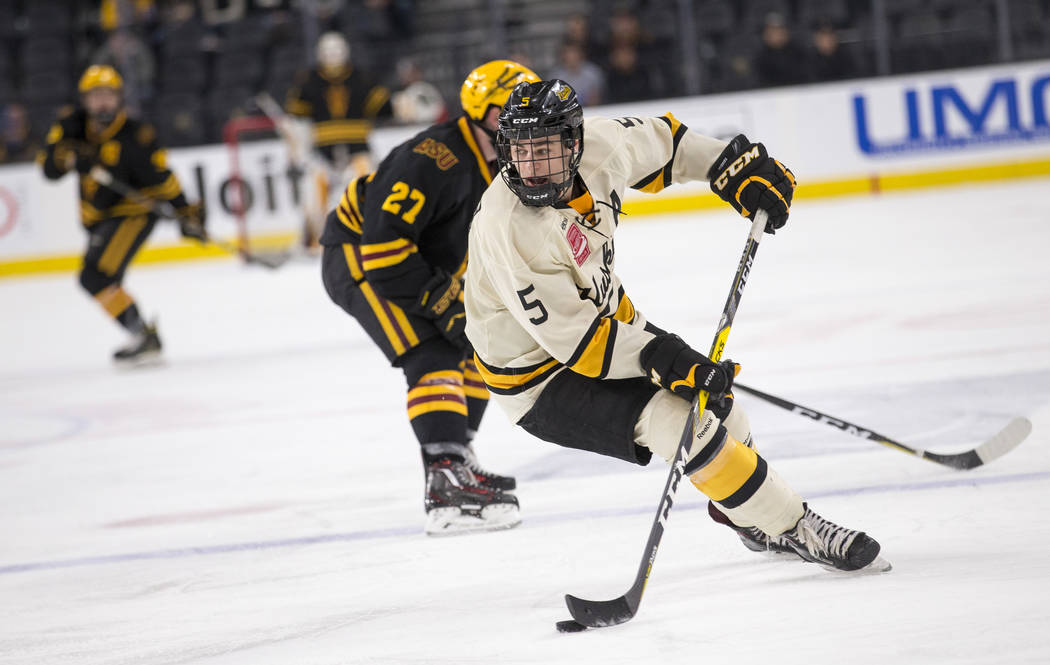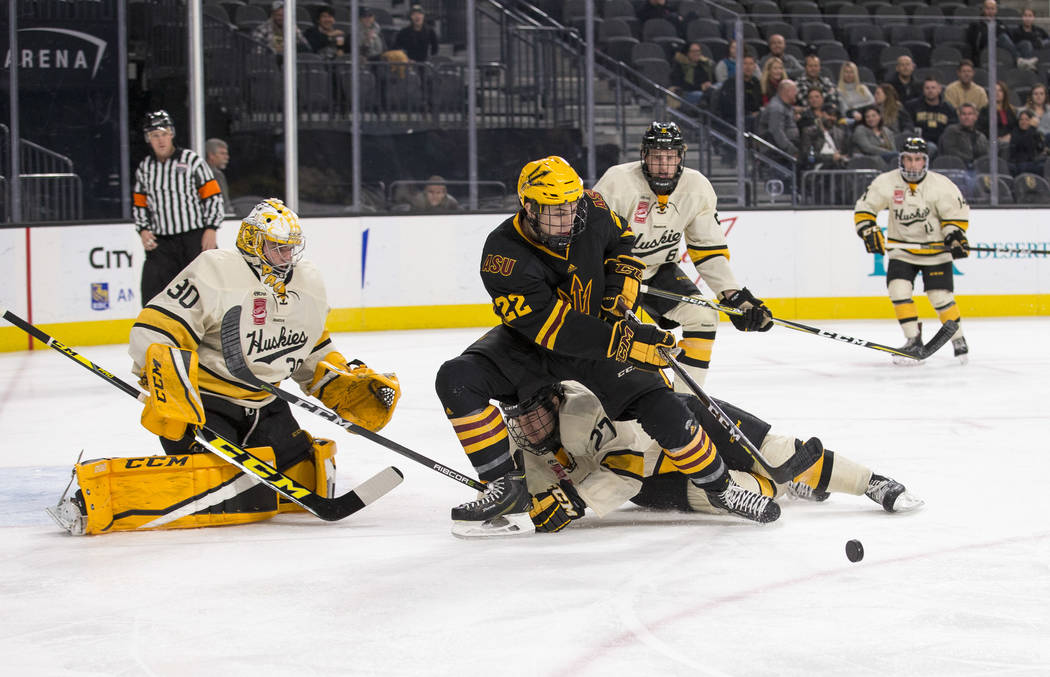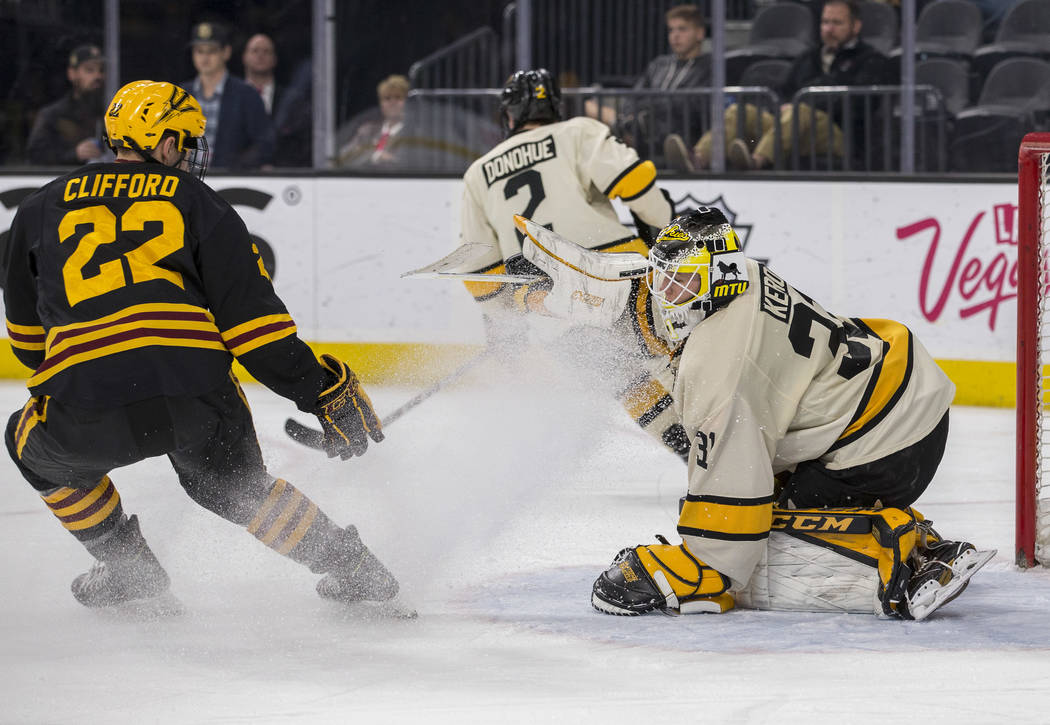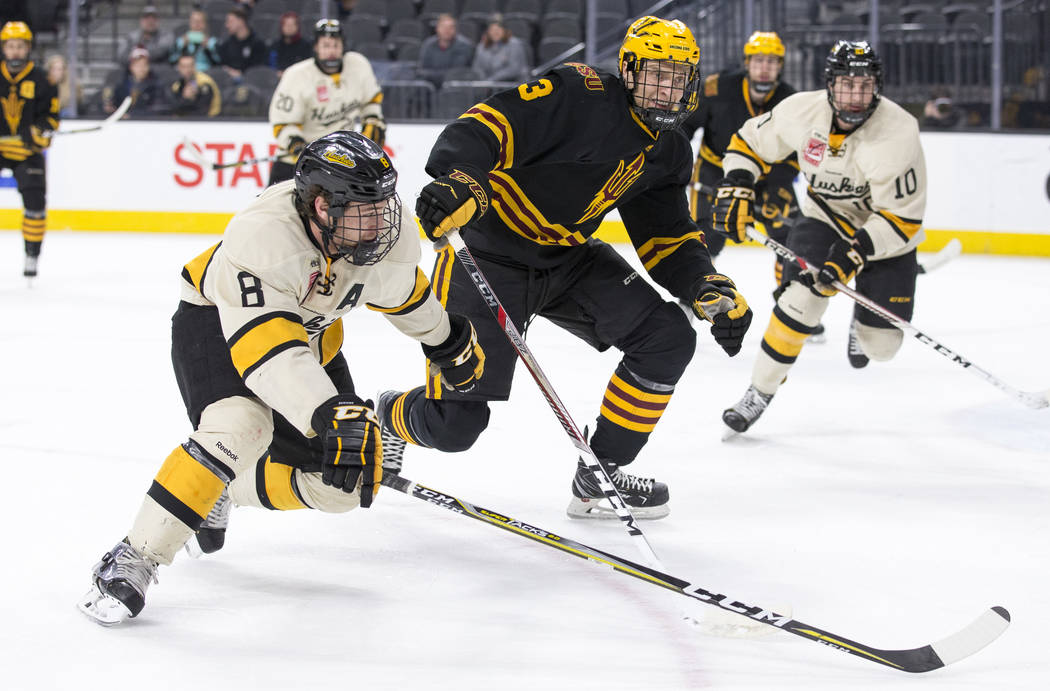 Arizona State coach Greg Powers stood outside the Sun Devils' locker room Saturday night clutching some brand-new hardware.
At the bottom, in all capital letters, it bore the word "Champions."
It's a title that had never yet been used to describe the Sun Devils hockey team, one that is competing in just its second full season at the Division I level.
But Saturday, Arizona State beat Michigan Tech 3-2 at T-Mobile Arena to win the inaugural Ice Vegas Invitational. A night before, it ousted Northern Michigan 7-3.
"To win a trophy, we're not in a conference, we're not going to play in the national tournament this year — that's hopefully sooner than later — so one of our main goals preseason was to win one of our two tournaments," Powers said.
Powers said the Sun Devils saw some positives in their last game against Lake Superior State that they hoped to build off of but still, they knew most outside their locker room didn't expect them to come away with a trophy in a tournament that featured three traditional hockey schools, including a ranked Boston College team.
"We wanted to win, we were eager to win and we were playing some damn good teams and I'm sure everyone wrote us off in the first moment we were invited to this tournament but (there's) nothing more that we love as underdogs (than) proving everyone wrong," defenseman Brinson Pasichnuk said.
Pasichnuk played a big role in helping the Sun Devils do so.
He gave Arizona State a lead just 2:54 into the first period, beating Michigan Tech goalie Devin Kero on a breakaway and added one more at the 14:19 mark in the second period on a shot that trickled past Kero and ended his night.
Meanwhile, goalie Joey Daccord stopped 36-of-38 shots sent his way.
"Joey was awesome. He was incredible," Powers said. "Him and Brinson were the best two players on the ice and when two guys play that well, you have a good chance to win and those are the main two reasons we won this championship."
That championship marks the most significant weekend the Sun Devils have had since transitioning over and it's something they hope they can use as they move past some early growing pains.
"Our team hasn't experienced anything like that. I'm not going to lie, I started tearing up after that game," Pasichnuk said. "That's something special. Something we made history on for this program so we're definitely going to build off this. Look out because we're coming."
Powers was singing a similar tune, trophy in hand.
"This is a big one to laying the foundation. Any time you can get hardware, these guys were all just part of history," Powers said. "It's the first championship, it's the first trophy that our NCAA program has won and it won't be the last."
Northern Michigan grabs third place
Northern Michigan took third place winning a shootout which followed two overtimes, though the game will technically go down as a 3-3 tie.
A Northern Michigan power-play goal at the 12:07 mark in the third period tied the game to force overtime.
Boston College's Graham McPhee, son of Golden Knights general manager George McPhee, recorded two assists in the game.
Contact Betsy Helfand at bhelfand@reviewjournal.com. Follow @BetsyHelfand on Twitter.