Charity event holds special meaning for former NHL player Bernie Nicholls
November 18, 2017 - 6:36 pm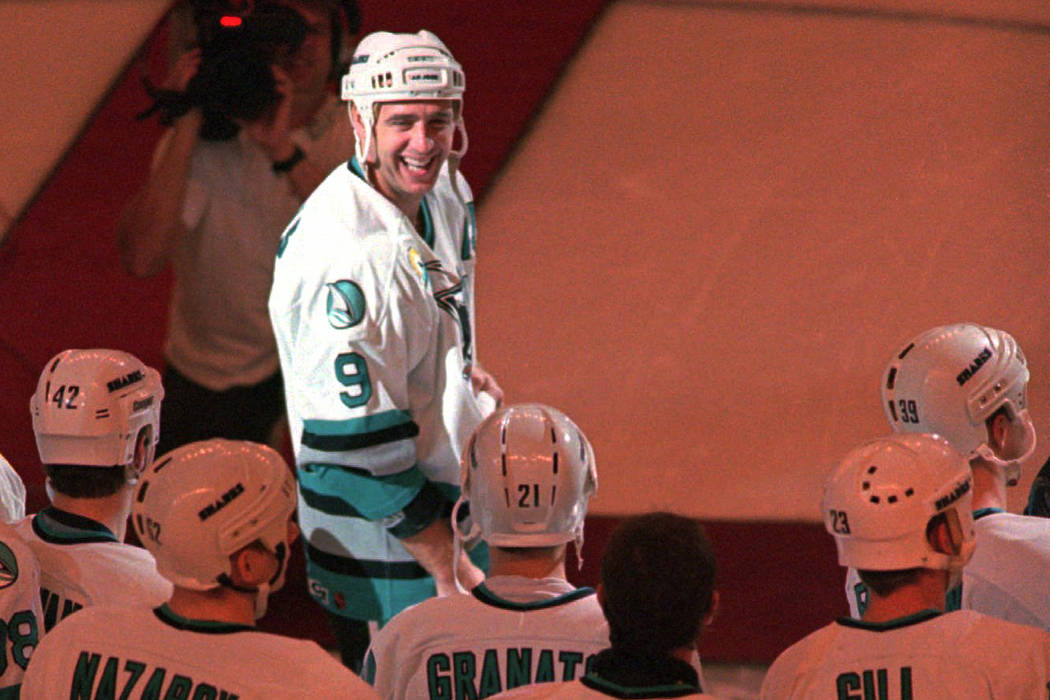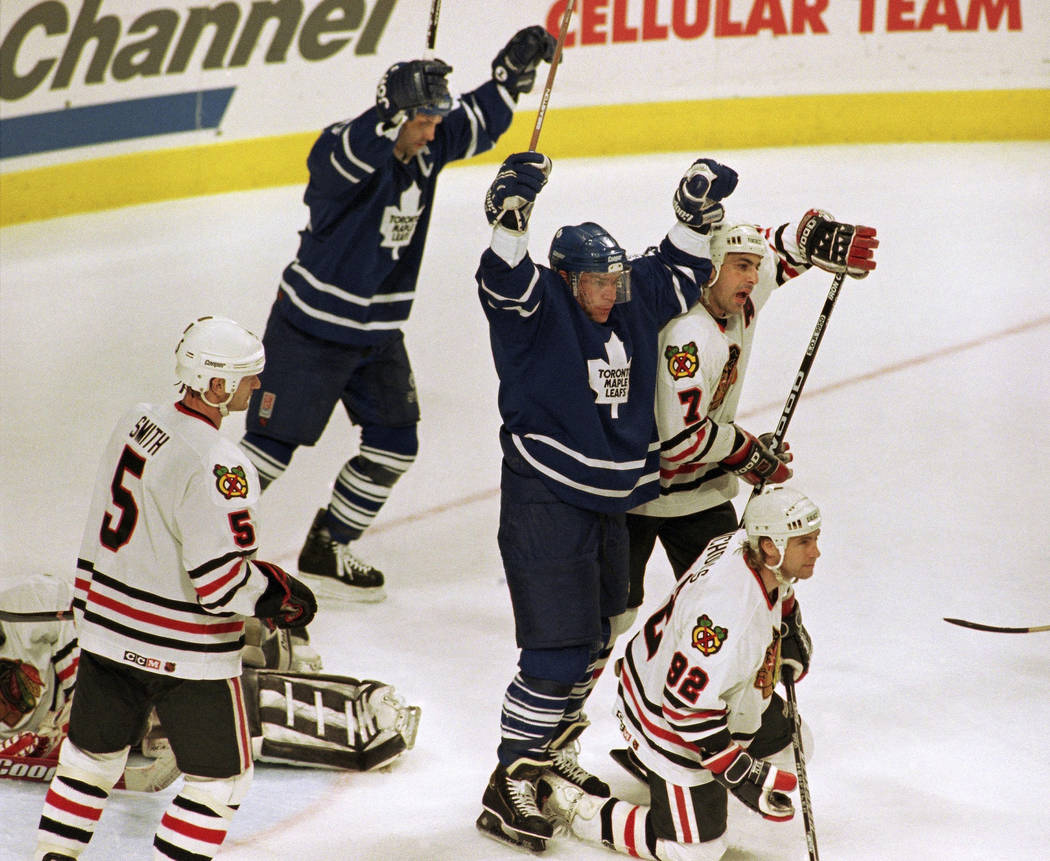 The date Nov. 19 holds a special significance to former NHL player Bernie Nicholls.
When Nicholls and his second wife, Jill, were approached by The Unforgettables Foundation about a charity event Sunday, the Las Vegas residents jumped at the opportunity to get involved.
Nicholls will host a meet and greet brunch at 10 a.m. Sunday at City National Arena to benefit The Unforgettables Foundation, which offers financial assistance to families that can't afford a funeral for their child.
Sunday marks the 25th anniversary of the death of Nicholls' infant son, Jack Jagger Nicholls, who died from spinal meningitis after almost a year of health problems.
Nicholls couldn't ignore the connection.
"Obviously for me going through that, it's very difficult for anybody," Nicholls said Saturday before he flew back from Toronto. "But to not be able to afford a proper burial, without it, it can be devastating. As bad as it is when you can afford it, there's nothing worse than losing a child."
Nicholls spent 17 years in the NHL and is one of eight players in league history to record a 70-goal season.
Known for his arm-churning "Pumper Nicholl" celebration, Nicholls finished his career with 475 goals and 1,209 points.
Nicholls played his first eight seasons with the Los Angeles Kings before he was surprisingly traded to the New York Rangers in 1990 and worked for the Kings for two seasons from 2011 to 2013.
The Kings and Golden Knights play at 5 p.m. Sunday at T-Mobile Arena, adding another layer of serendipity for Nicholls.
"I'm still more of an L.A. Kings fan than anything, but I'm still a fan of hockey," Nicholls said. "I still appreciate great hockey, still love watching it. For me, the game on Sunday is kind of an extra special time for me, too."
Nicholls, 56, is an investor in AllSportsMarket.com, which is described as "the world's first sports stock market." He also remains connected to hockey, participating in fantasy camps and charity games.
Nicholls said he is a fan of the NHL rule changes, cracking down on slashing and blows to the head, along with the 3-on-3 overtimes.
"I think they've always tried to improve the game every year, and for the most part I think they have," Nicholls said. "The game itself is in a great place right now. I think the kids are amazing. We've got some great, talented young kids in the league."
Come in, Houston
NHL commissioner Gary Bettman usually likes his expansion talk to remain as quiet as a Prius.
But last week, news leaked that Houston Rockets owner Tilman Fertitta and Bettman met to discuss a potential franchise in Houston.
Translation: Watch out, Calgary and Ottawa. Arizona and Carolina, you're on notice, too.
"If there is in fact genuine interest from Houston, under the appropriate circumstances, whatever they might be, we might be in a position to take a look at it," Bettman told reporters in Montreal. "I don't like speculating about things that may or may not happen. If at some point in time, there's real interest and the circumstances are right, we'll take a look at it. But that's as far as it goes right now."
The Flames and Senators are pushing for new city-owned arenas, while the Hurricanes have the worst attendance in the NHL (11,352 through eight home dates). And the Coyotes seemingly are in a permanent state of flux.
Meanwhile, it looks as if Houston is now at the top of the league's expansion/relocation list, ahead of Seattle and Quebec City. Houston is the fourth-largest city in the U.S., and Fertitta's interest is a 180 degree change from former Rockets owner Les Alexander, who didn't pursue an NHL team after he failed to land the Edmonton Oilers in 1998.
— Tilman Fertitta (@TilmanJFertitta) November 16, 2017
Whatever happens with Fertitta and the NHL, he better not call his team the Aeros. That clearly hasn't worked.
Contact David Schoen at dschoen@reviewjournal.com or 702-387-5203. Follow @DavidSchoenLVRJ on Twitter.
If you go
What: Meet and Greet Brunch with Bernie Nicholls
When: 10 a.m. Sunday
Where: City National Arena (1550 S. Pavilion Center Drive, Las Vegas)
Cost: $100 adult single ticket; $40 child skate
Tickets: https://www.eventbrite.com/e/meet-greet-brunch-with-bernie-nicholls-qa-with-bernie-nicholls-and-murray-craven-tickets-38743747592