Connor McDavid, Auston Matthews ready to rule NHL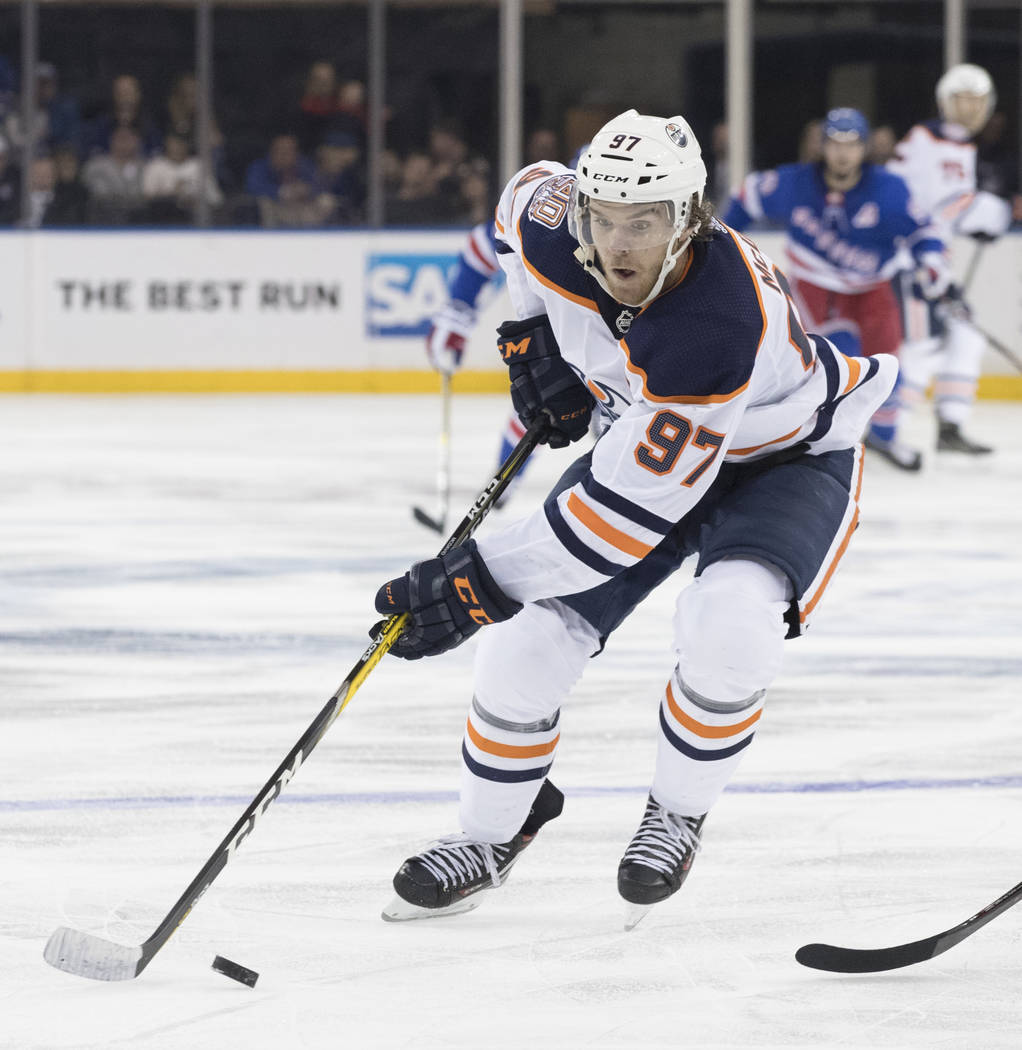 Twenty-one year-old superstars Connor McDavid and Auston Matthews control the hockey world this season, and everyone else gets to fall in behind. Even the great Sidney Crosby admitted as much this week when he told NHL.com that McDavid was "an easy pick" for the league's top player, though Matthews might have something to say about that.
"Matthews has emerged this year and it really looks like he's taken even another step," Crosby told NHL.com. "I think there's a lot of guys in the conversation. But it's hard to argue (McDavid)."
The two young dynamos have both had incredible starts to their seasons, as McDavid is once again carrying an undermanned Edmonton Oilers squad while Matthews and the Toronto Maple Leafs seem intent on bringing the Stanley Cup back to Canada.
McDavid, who has already won two scoring titles and the Hart Trophy as MVP, has 11 points (four goals, seven assists) through five games entering Saturday. He also set an NHL record by recording a point on each of the Oilers' first nine goals this season and appears primed to pick up plenty of hardware once again.
"It's not like a crazy record or anything like that," the non-braggadocious Canadian told reporters on Wednesday. "It's different, it's interesting, but it's not a big deal."
Matthews could put McDavid's trophy haul in jeopardy, though. The center leads the league in both points (16) and goals (10) after his first eight games and looks poised to put up historic numbers as the Leafs contend for a title.
Patrick Kane is the lone American-born player to have won the NHL's scoring title, doing so with 106 points in 2016. He could soon have company with the way a certain San Ramon, California, native is playing this year.
"He's obviously a premier player in this league and someone I look up to," Matthews told reporters after playing Kane and the Chicago Blackhawks on Oct. 7. "One of my favorite players growing up."
Rest up
It's still early in the season, but a few No. 1 goaltenders are already getting some extra time off.
The Golden Knights gave Marc-Andre Fleury the day off from practice Wednesday, and last week the Calgary Flames allowed Mike Smith to skip a day. The Montreal Canadiens did something similar with Carey Price, letting him spend time on another sheet of ice working on his fundamentals while a practice goalie went through drills with the rest of the team.
Clubs seem to be thinking ahead more than ever to give their goalies breaks so they can stay fresh throughout the course of the season.
Watch this
Kenya has only one ice hockey team, so there's no one for it to play. Canadian coffee-and-snack franchise Tim Hortons changed that and gave the Kenyan Ice Lions a few ringers to boot.
The company flew the team out to Toronto, where it was given new equipment and customized jerseys before a game against an actual opponent. Then Crosby and Colorado Avalanche star Nathan MacKinnon showed up to give the Ice Lions a little extra firepower.
"Seeing my favorite player (Crosby) come through the door wearing our jersey, I felt like I was in heaven," Ice Lions captain Ben Azegere said in a video shared by Tim Hortons.
Contact Ben Gotz at bgotz@reviewjournal.com. Follow @BenSGotz on Twitter.