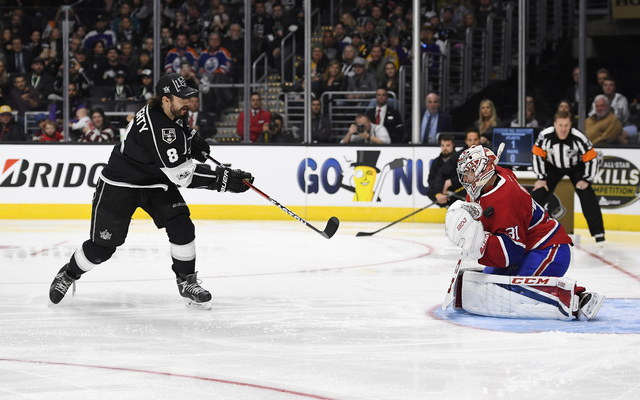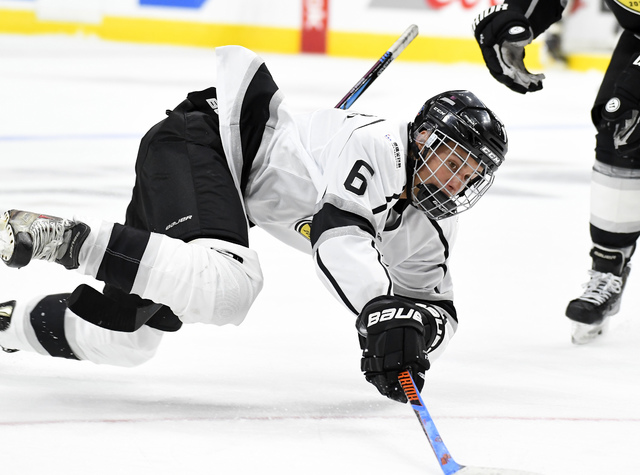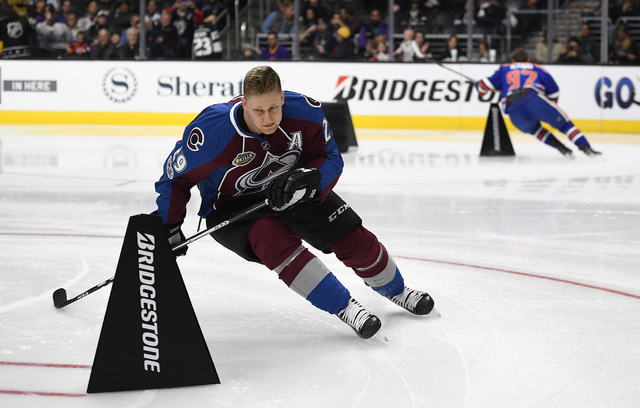 LOS ANGELES — Maybe the Arizona Coyotes need to take the pads off goaltender Mike Smith and let him play up front.
Smith has scored a goal in an NHL game. He found an empty net with less than a second remaining in 2013 against Detroit.
On Saturday, he participated in the four-line challenge at the NHL All-Star Skills Competition at Staples Center. The farther away from the net a player was, the more points he scored if he could put the puck in one of five holes.
The Pacific Conference had a 3-0 lead after San Jose's Brent Burns' goal from center ice. But with a flick of his oversized goalie's stick, Smith stole the show when his shot from the opposite goal line skittered down the ice and in the middle lower hole for 20 points to give the Pacific the win.
"That was a lot of fun," Smith said. "There's actually less pressure in a game than there is here.
"It was a phenomenal experience. It was pretty cool. That shot is something I'll never forget."
But Smith wasn't able to stop enough shots in the shootout, as Montreal's Carey Price stopped everything to help the Atlantic Division win the overall event.
Well, almost everything. Price was beaten by Anaheim's Ryan Kesler's 6-year-old son, Ryker, in the shootout.
"He had that look in his eyes," Price said of his inability to stop the young Kesler.
For the older Kesler, it was a wonderful moment.
"It was great to be able to share the experience with him," Kesler said.
As has become tradition at the event, it was a fun evening of healthy competition. But guys were trying to succeed.
Pittsburgh's Sidney Crosby won the accuracy shooting contest, hitting all four targets in five shots. Edmonton's Connor McDavid won the fastest skater competition, and Montreal's Shea Weber won the hardest shot competition for the third time, this year with a shot of 102.8 mph.
Contact Steve Carp at scarp@reviewjournal.com or 702-387-2913. Follow @stevecarprj on Twitter.