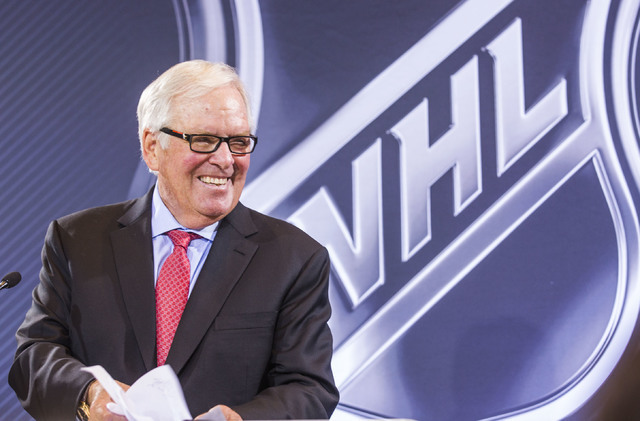 It was close, but High Rollers came one step closer over Road Runners to be the fan-favorite "name" of Las Vegas' NHL team.
In case you haven't noticed, we've been doing a bracket — with no real meaning and absolutely no power over the actual naming — to decide on the fan-favorite name for the team.
Bill Foley has been leaning toward Knights or Black Knights for the team name, but it hasn't been officially decided, so why don't we decide for them?
Outlaws won over Jokers yesterday, but today it's getting heated. Knights (Black Knights was knocked out in round one) is going up against Lights (my favorite) and Hitmen is up against Scorpions (a suggestion I've been emailed countless times).
Keep up with the bracket below and remember: polls close at 5 p.m.!
Don't know what we're talking about? Click here.
Contact Kristen DeSilva at kdesilva@reviewjournal.com. Follow @kristendesilva on Twitter.
RELATED