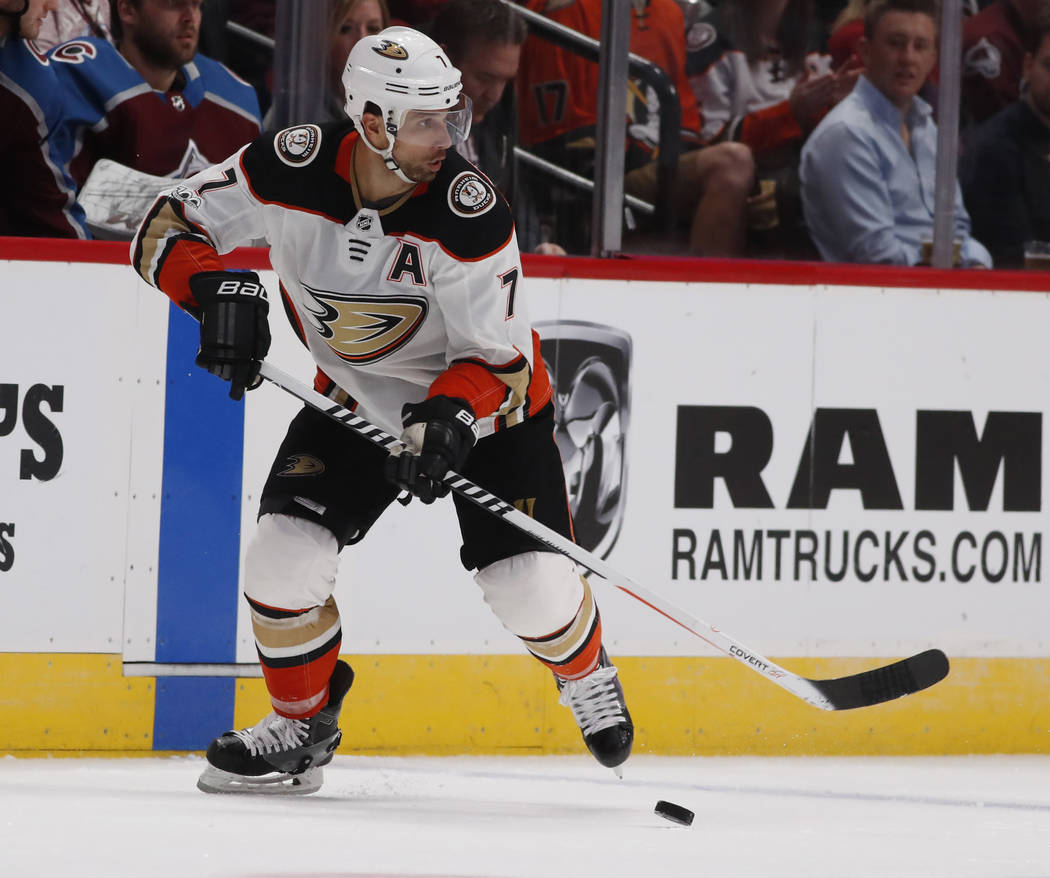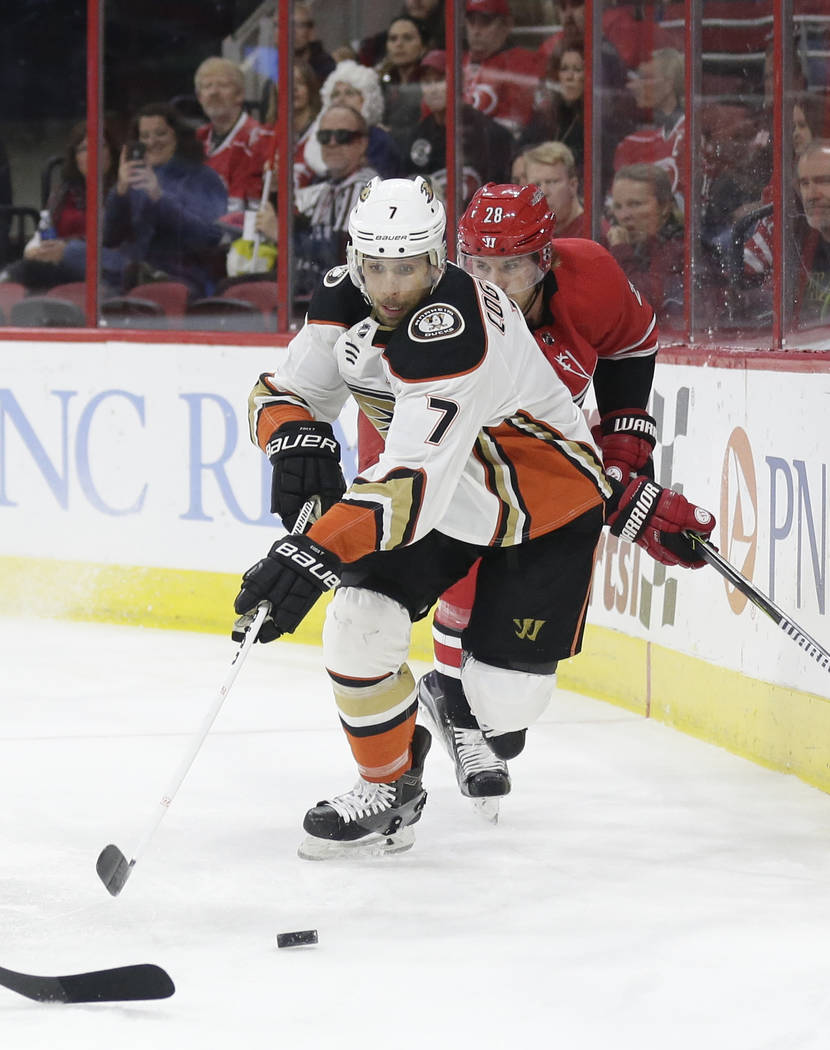 No team in the NHL has been hit harder by injuries this season than the Anaheim Ducks. But forward Andrew Cogliano has remained healthy.
Of course he has.
Cogliano could swallow a skate for breakfast and wash it down with a bottle of rancid Yoo-hoo and he'd still be in the lineup that night.
Cogliano, the NHL's Iron Man, played in his 800th consecutive game Saturday night when the Ducks visited the San Jose Sharks, the fourth-longest streak in league history.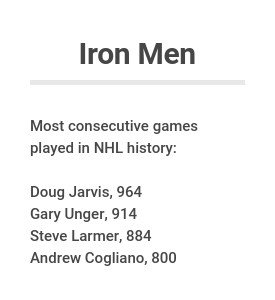 "There's odd times when it pops in my head and you kind of wonder," Cogliano told reporters last week. "You have a little bit of a second where you say it's pretty cool, I guess. Or where it's pretty unique."
Cogliano made his NHL debut Oct. 4, 2007, with the Edmonton Oilers — coincidentally, it was against the Sharks — and the 30-year-old hasn't missed a game since.
Doug Jarvis holds the NHL record for most consecutive games played at 964.
Cogliano, who rarely discusses the streak publicly, led the short-handed Ducks in scoring with nine points (three goals, six assists) entering Saturday's game.
Anaheim center Ryan Kesler (hip surgery) has not played this season, and the Ducks also are missing No. 1 center Ryan Getzlaf (facial injury), top-six forward Patrick Eaves (Guillain-Barre syndrome) and No. 1 defenseman Cam Fowler (knee).
Cogliano's work ethic and conditioning are legendary across the league — Ducks teammate Chris Wagner called him a "freak" when asked by reporters last week — but he also acknowledged that luck played a large part in his Iron Man streak.
Not only has Cogliano avoided serious injury or illness throughout his career, but he also stayed in the lineup during his first four seasons in the league with the struggling Oilers.
Florida Panthers defenseman Keith Yandle (653) has the next longest active consecutive games streak.
"There could have been games where the coach just didn't want to play me, wanting to healthy scratch different guys. I was never that guy," Cogliano said. "As I keep playing, I hope that continues. And I just want to be someone, a guy the coaches want in because they think you'll help the team."
No deal
Colorado's Matt Duchene has been on the trading block for most of 2017, and the Ottawa Senators have been aggressive in their pursuit of the 26-year-old center.
But a three-way deal among the Avalanche, Senators and Nashville Predators fell through late Friday, according to multiple reports.
The proposed trade would have sent Duchene to Ottawa, center Kyle Turris to Nashville and multiple prospects or draft picks to the Avalanche.
It appears Colorado general manager Joe Sakic finally is ready to move Duchene, who has three goals and five assists in 12 games. The Senators likely will continue to pursue the two-time All Star, and the Predators remain in search of offensive help.
Nashville, which reached the Stanley Cup final last season, is tied for 29th in goals per game (2.54).
Meanwhile, James Neal leads the Golden Knights with seven goals. Just sayin'.
Big B Back
New Jersey Devils forward Brian Boyle, who was diagnosed with chronic myeloid leukemia at the start of training camp, made his season debut Wednesday in a 2-0 victory over Vancouver.
The 6-foot-6-inch, 245-pound Boyle has no points in two games after signing a two-year contract as a free agent this summer.
He is playing on the left wing with center Pavel Zacha (6-3, 210) and Jimmy Hayes (6-5, 215) and also features on the Devils' No. 2 power-play unit.
"I'm just trying to play my best, really," Boyle told The Record of Bergen County, New Jersey. "I'm trying to get better like I always have. The league seems to get faster every year, and I try to get faster every year. I'm not falling behind anymore."
Contact David Schoen at dschoen@reviewjournal.com or 702-387-5203. Follow @DavidSchoenLVRJ on Twitter.
Iron Men
Most consecutive games played in NHL history:
Doug Jarvis, 964
Gary Unger, 914
Steve Larmer, 884
Andrew Cogliano, 800