Ex-Wrangler Deryk Engelland says Las Vegas' distractions will benefit home team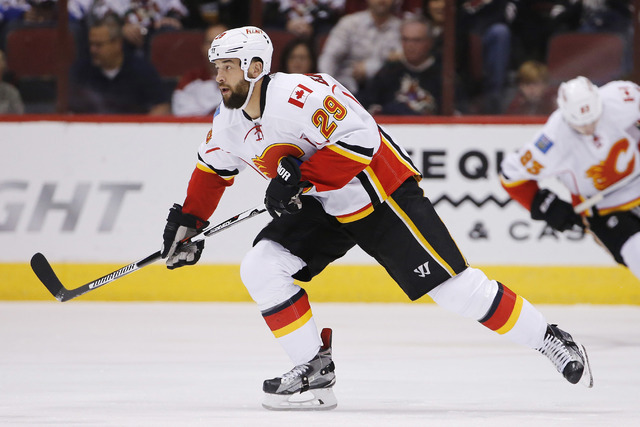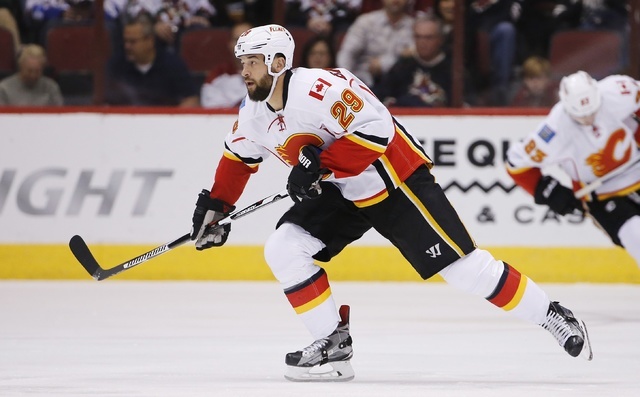 Deryk Engelland always thought his team had an edge when it hosted an ECHL game at Orleans Arena. And he thinks the Las Vegas NHL expansion franchise also will enjoy a home-ice advantage when it begins play in the 2017-18 season.
The Calgary Flames defenseman, who played parts of two seasons with the Las Vegas Wranglers, said the city, with all its potential distractions, helped the Wranglers.
"Living in Vegas, we knew where not to go and how to get our rest," Engelland said. "When other teams came here, sometimes they didn't always focus 100 percent on hockey, and we felt like we had an advantage in that regard."
Engelland played 107 games for the Wranglers over the 2003-04 and 2004-05 seasons. He has spent the past seven years in the NHL, but remembers fondly his time in Las Vegas.
"We had a good group of guys, and the fans were great to us," he said, "I thought it was a great place to play."
Engelland said it's one thing to play before 5,000 people a night, which was close to what the Wranglers averaged when he played in Las Vegas. It's quite another to fill a 17,500-seat arena. And at NHL prices.
"I think it'll work there," he said. "There's a lot of people in Vegas who know hockey, and there's a segment that needs to be educated. The key is getting out in the community and selling the sport. If they do that, they'll be successful."
Engelland was part of some zany promotions, such as the Wranglers' midnight game, and said that probably won't go over well with an NHL team.
"Yeah, I doubt they'll do a midnight game," he said. "But it would be kinda fun."
Engelland said the Las Vegas players and any free agent contemplating playing for the yet-to-be-named team will be surprised to find a normal community to live in.
"The guys who play there will find it's a clean city with plenty of things to do that have nothing to do with gambling," he said. "They have some really nice neighborhoods, and it's definitely a place you can raise your family, no question.
"When guys find there's life beyond the Strip and see what Vegas has to offer, they're going to be pleasantly surprised."
Contact Steve Carp at scarp@reviewjournal.com or 70-387-2913. Follow on Twitter: @stevecarprj
NHL in Vegas
Complete coverage of hockey in Las Vegas