Forward Mike Hoffman traded to Sharks, then Panthers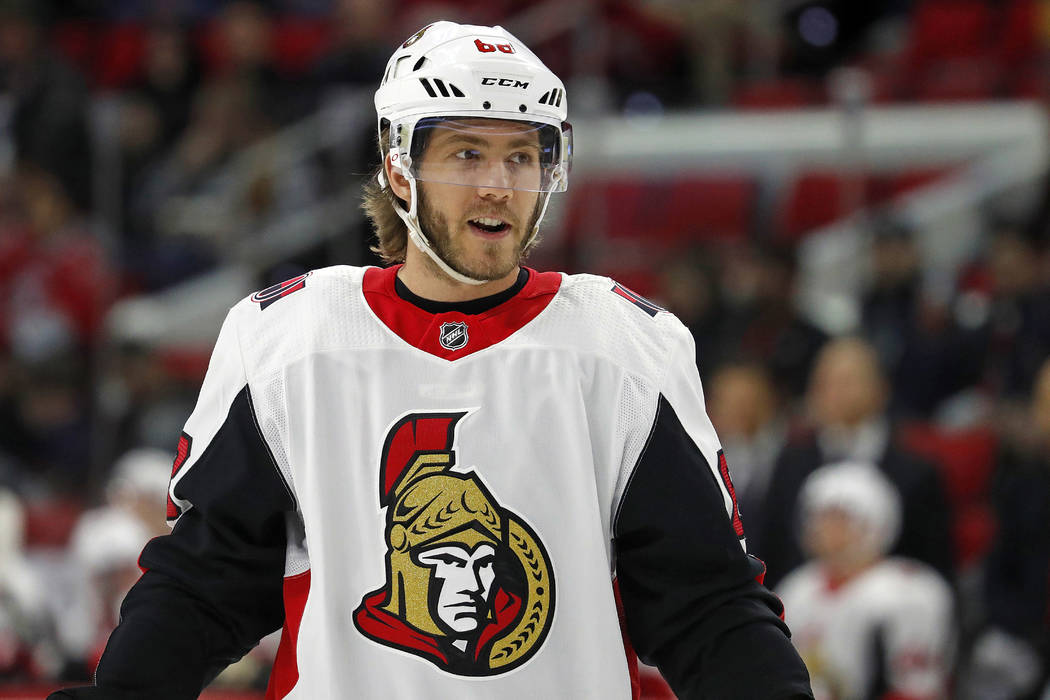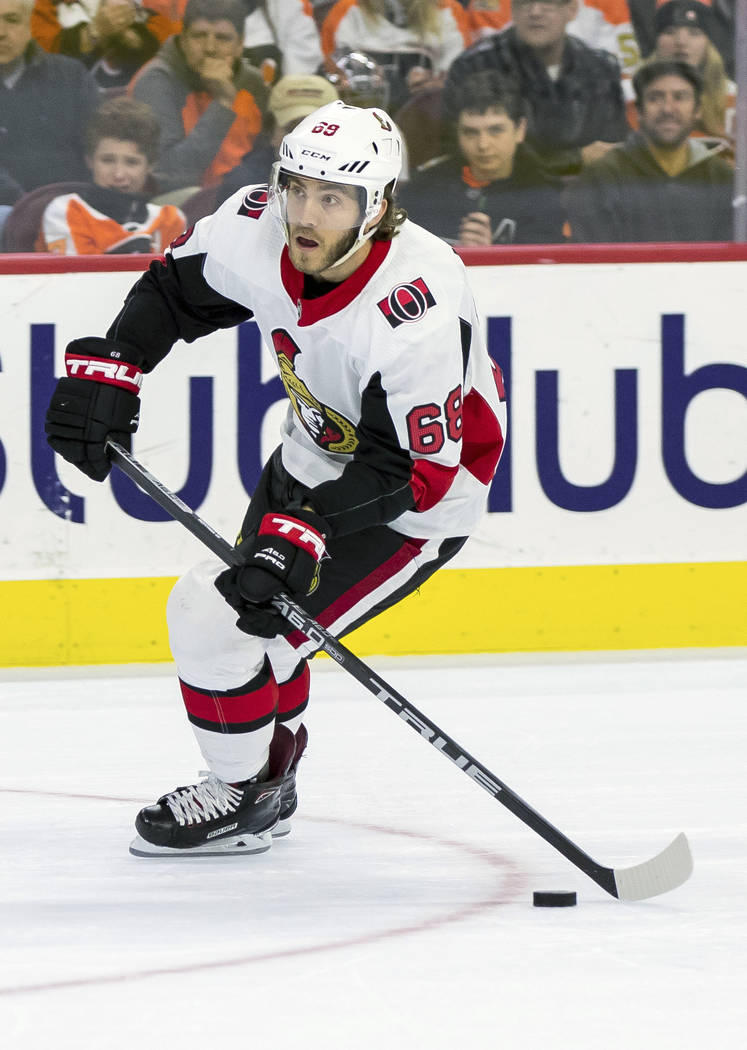 The Ottawa Senators traded winger Mike Hoffman on Tuesday, hoping to solve an ugly off-ice issue involving star defenseman Erik Karlsson and his wife.
The Senators sent Hoffman to the San Jose Sharks, who then dealt him to the Florida Panthers. All told, the two transactions involved four players and six draft picks.
The Sharks sent forward Mikkel Boedker, defensive prospect Julius Bergman and a 2020 sixth-round pick to the Senators for Hoffman, defensive prospect Cody Donaghey and a 2020 fifth-round pick. They then dealt Hoffman and a 2018 seventh-round pick to the Panthers for 2018 fourth- and fifth-round picks and a 2019 second-round pick in a move that clears significant cap space for San Jose to use in an offseason that includes potential free agent forwards John Tavares and Ilya Kovalchuk.
TRADE: The #Sens have acquired forward Mikkel Boedker, defenceman Julius Bergman and a sixth-round choice in the 2020 NHL Draft from the San Jose Sharks in exchange for Mike Hoffman, Cody Donaghy and Ottawa's fifth-round pick in 2020: https://t.co/5LnYzNZv6Q

— Ottawa Senators (@Senators) June 19, 2018
SECOND TRADE:
⬅️to Florida Panthers:
-F Mike Hoffman
-7th Rd selection (207th) in 2018 Draft

➡️Sharks Acquire:
-2nd Rd selection in 2019 Draft
-4th Rd selection (123rd) in 2018 Draft
-5th Rd selection (139th) in 2018 Draft#SJSharks #NHL

— San Jose Sharks PR (@SanJoseSharksPR) June 19, 2018
The Senators were eager to deal Hoffman amid a dispute between him and his fiancee and team captain Karlsson and his wife. Melinda Karlsson recently filed an order of protection against Hoffman's fiancee alleging harassment and cyberbullying in the form of hundreds of derogatory online messages aimed at her and her husband, whose first child, a boy, was stillborn in March.
Ottawa general manager Pierre Dorion didn't hide his reasoning for trading Hoffman.
"Today's trade showcases our determination to strengthen the future of the team by improving chemistry, leadership and character in the locker room and on the ice," Dorion said. "We are confident it is a step in the right direction for the long-term success of this organization."
The Senators may still trade Karlsson, who can be a free agent at the end of next season, but shipping Hoffman solves one immediate problem. Dorion contacted the Panthers about Hoffman last week, but Panthers GM Dale Tallon said the players Ottawa was looking for didn't make it a match.
The Sharks, meanwhile, were able to stockpile draft picks and clear salary-cap space they could use to pursue free agents "in the coming months," GM Doug Wilson said.
In Hoffman, the Panthers get a talented winger who can score at a reasonable price without having to trade from their NHL roster. Hoffman, 28, has surpassed 20 goals in each of the past four seasons since becoming a full-time NHL player.
Tallon said he was confident Florida's locker room would accept Hoffman and wasn't worried about the situation in Ottawa being a problem.
"We felt that this would be the perfect fit for our team," Tallon said.