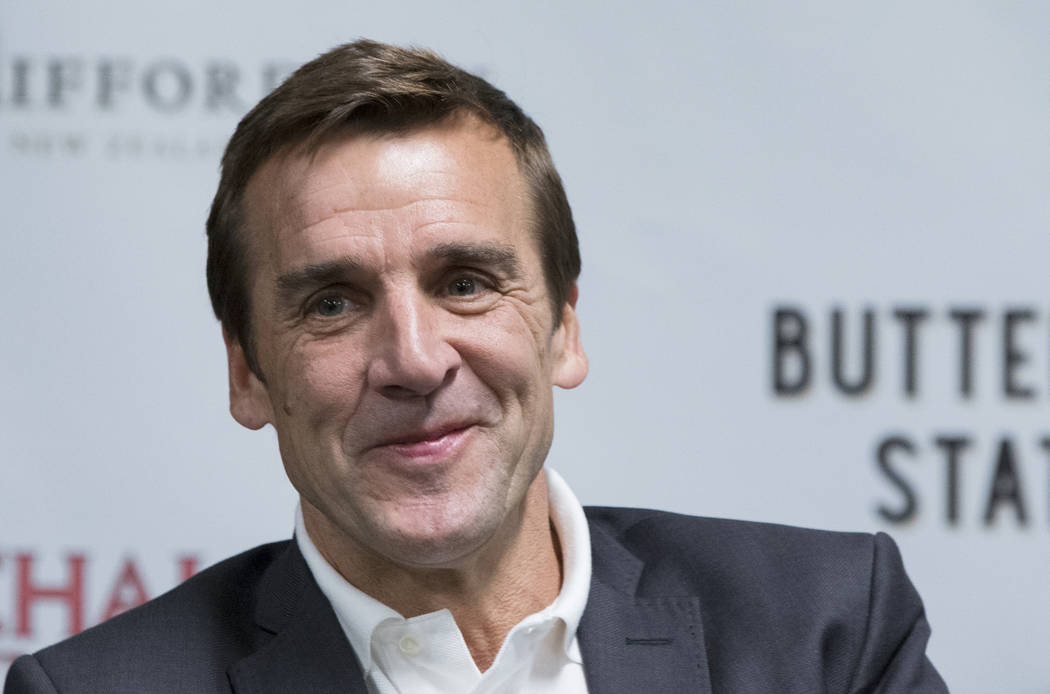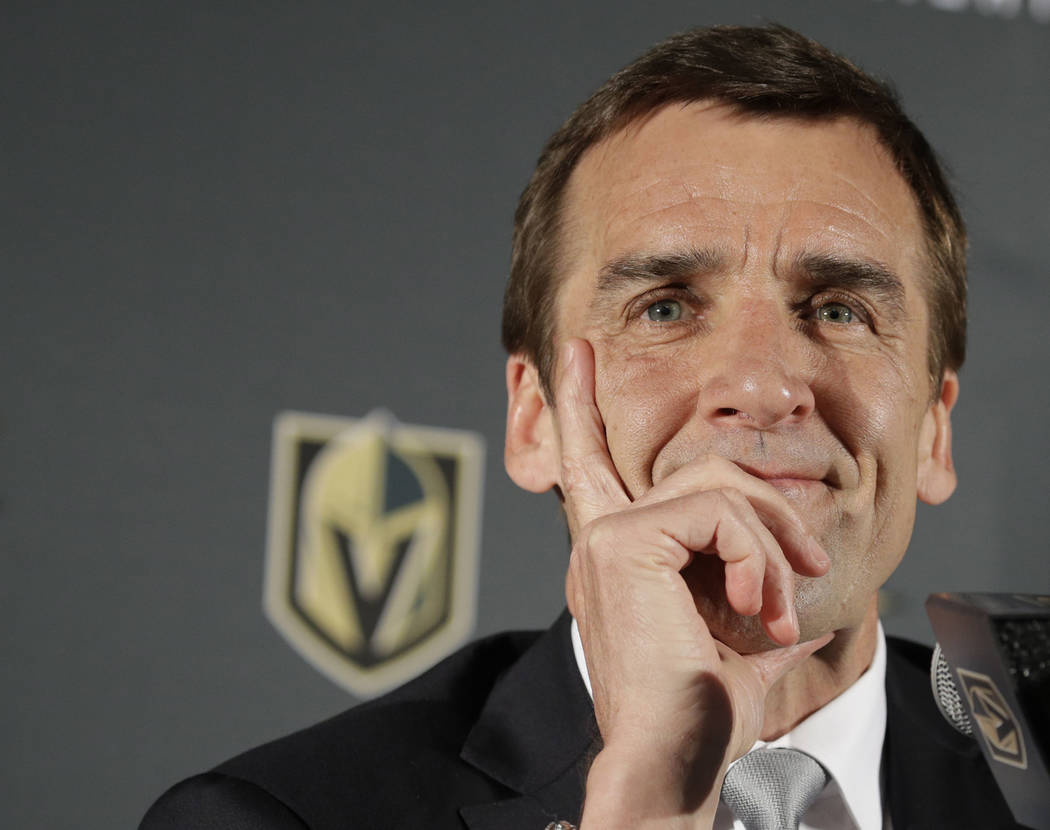 George McPhee talked about having a blank canvas to paint his vision for the Golden Knights when he was hired July 13 as the expansion team's general manager.
He started with simple strokes in March when he signed forward Reid Duke out of junior hockey. He added a dash of color in May with the signing of Russian free agent center Vadim Shipachyov, and followed that by signing Tomas Hyka to an entry level deal.
But the real creativity will come over the next nine days. Wednesday at T-Mobile Arena, the team will select 30 players in the NHL Expansion Draft. Friday and Saturday in Chicago, they'll pick seven more (barring any trades) in the NHL Entry Draft.
McPhee may look to sprinkle in a couple of free agents, but he'll have all the elements on the canvas as he shapes the Knights into the team that will take the ice on opening night in early October.
"So far, the original plan is working beautifully," McPhee said. "It's worked very well. We're extremely organized. We hired a staff that knows the game the way it's played today and we listen to everyone's ideas."
McPhee's vision was to build a fast-skating, tough-minded, unselfish team that competes every night. To that end, he hired a staff of hockey administrators, talent scouts, salary cap specialists, analytics experts and let them do their jobs.
No micro-managing. Just do what you're good at, and when you have an opinion, express it.
Misha Donskov, the team's director of hockey operations and its analytics expert, was an early McPhee hire. He said the last few months have been an enlightening experience for him personally.
"We met every month and it was a rigorous process," Donskov said. "George looked at everything, soup to nuts. There are so many smart hockey people in that room and George wanted to hear what they had to say. That's why this works. George listens to everybody's opinions and everyone has embraced the philosophy.
"But it all comes back to George. We take our cue from him and I can tell you he's a well-oiled machine. He's a sharp guy."
Nobody knows who McPhee will ultimately take in Wednesday's Expansion Draft or next Friday and Saturday in the Entry Draft. But they'll all be able to skate and figure to be high character people off the ice.
The staff arrived Wednesday to go over the lists and options one more time before the selection begins for real starting Sunday. McPhee credits his staff for being so well prepared that the Knights can anticipate what the other 30 NHL clubs are thinking before they even make a move.
"We talked to people who have been through this before," McPhee said of the expansion process. "We talked to Doug Risebrough, who was the first general manager of Minnesota. We talked to Bobby Clarke, who helped start up Florida. They told us what they went through and it was helpful.
"But ultimately, we have to go our own way and I like where we are. The challenge was getting to a place where we were confident and I feel like we're there."
Donskov said: "I feel we've been ready for a long time. Everyone's excited to make this happen."
Contact Steve Carp at scarp@reviewjournal.com or 702-387-2913. Follow @stevecarprj on Twitter.
McPhee's key hires
Golden Knights general manager George McPhee has made some hard decisions and key hires in building his hockey operations staff.
Aug. 2, 2016 — Junior hockey talent expert Kelly McCrimmon hired as assistant general manager.
Aug. 4, 2016 — Former college hockey coach Wil Nichol named team's director of player development.
Aug. 8, 2016 — Hockey analytics expert Misha Donskov hired as director of hockey operations.
Aug. 18, 2016 — Former NHL player Murray Craven, who had been with owner Bill Foley from the beginning of Foley's quest to bring an NHL team to Las Vegas, is named senior vice president.
Aug. 23, 2016 — Longtime NHL scout and player personnel executive Vaughn Karpan named director of player personnel.
Aug. 25, 2016 — Former Florida Panthers director of player personnel Scott Luce named team's director of amateur scouting.
Sept. 30, 2016 — Longtime amateur scout Bob Lowes hired as assistant director of player personnel.
April 13, 2017 — Former Florida Panthers coach Gerard Gallant hired as team's first head coach.