Golden Knights had influence over tepid NHL trade deadline activity
Updated March 4, 2017 - 5:50 pm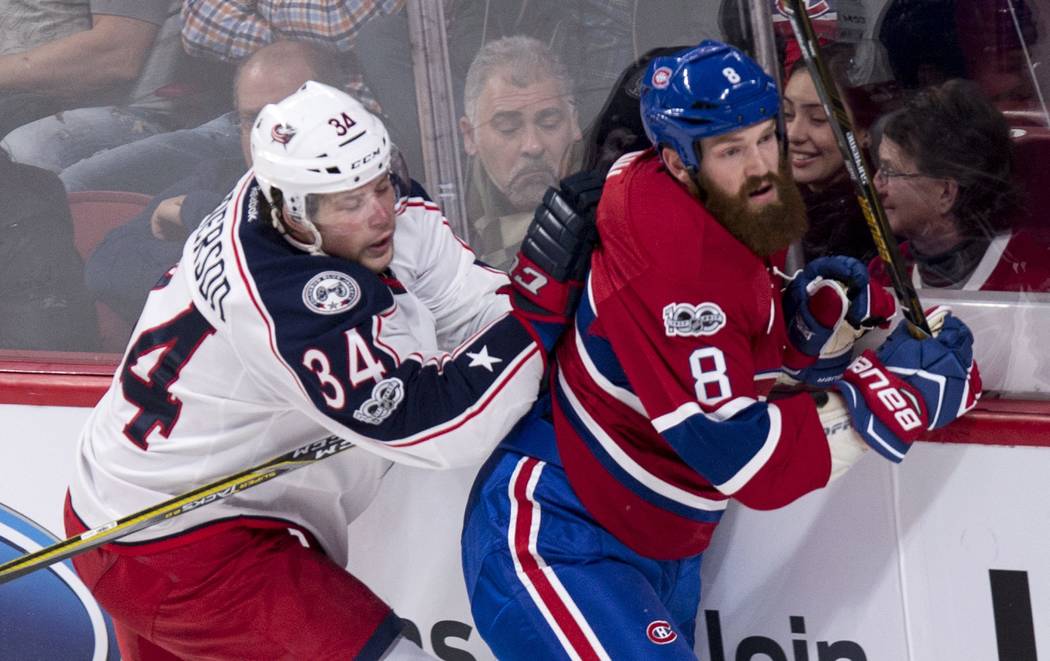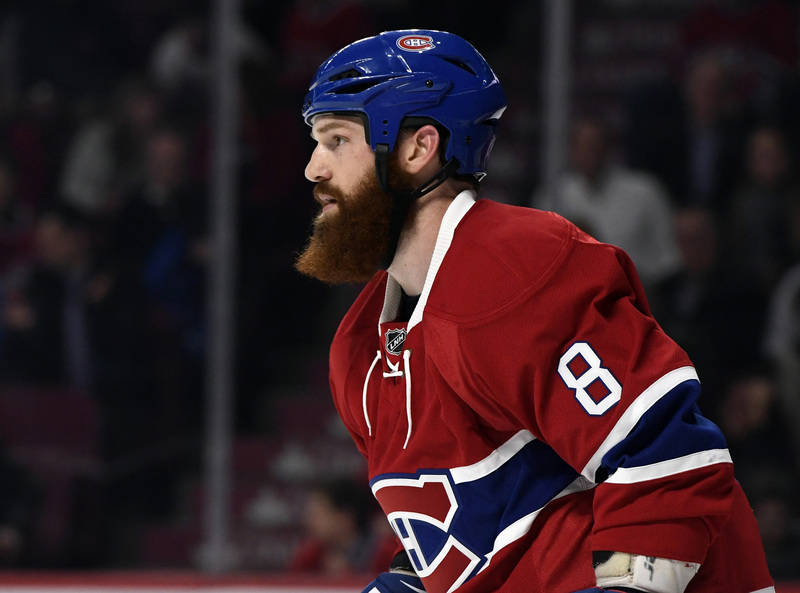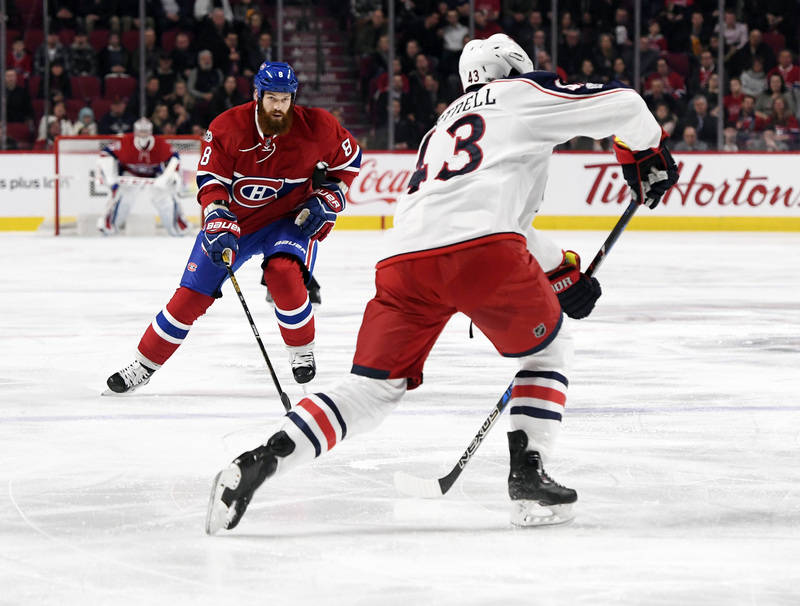 After Wednesday's trade deadline, it was apparent which teams thought they were serious Stanley Cup contenders and which are pointing toward 2018.
It also was apparent the mere presence of the Golden Knights had an impact on the proceedings. No blockbuster trades were made Wednesday, as most teams decided to wait until after the season to determine which players to expose in the expansion draft.
Some moves were made with the June expansion draft in mind. Take Dallas, which sent defenseman Jordie Benn to Montreal for defenseman Greg Pateryn and a fourth-round pick in 2017. The Stars were worried the Golden Knights might take Benn and leave them with nothing. In getting Pateryn and a draft pick, general manager Jim Nill has something tangible in return.
"With expansion coming up, we have to make some decisions," Nill told NHL.com. "We just felt it was a deal that would help us going down the road with expansion and everything else. And we got a return on it."
Washington's trade for defenseman Kevin Shattenkirk from St. Louis was a clear indication the Capitals are playing for this season. Same in Minnesota, where the Wild obtained center Martin Hanzal and winger Ryan White.
"That's Chuck (Fletcher, Wild GM) telling us that he believes we can win in here," Minnesota goalie Devan Dubnyk said.
Chicago also made sure it will be ready for a long playoff run by reacquiring defenseman Johnny Oduya from Dallas and getting forward Tomas Jurco from Detroit while not giving up much.
Pieces were added in Toronto and Los Angeles to solidify playoff pushes. The Maple Leafs got veteran center Brian Boyle from Tampa Bay, and the Kings traded for all-star goaltender Ben Bishop of the Lightning and veteran forward Jarome Iginla of Colorado.
RETURN OF THE MUMPS
NHL teams are dealing with the mumps again.
The Vancouver Canucks and Minnesota Wild have confirmed cases of the virus. It has put all 30 teams on high alert, as medical staffs are checking their players and coaches and confirming they are following the league's protocol for dealing with mumps, which was set up in 2014 after an outbreak infected five teams and numerous players, including Pittsburgh's Sidney Crosby.
"We're taking this very seriously given how easily mumps can spread," Canucks general manager Jim Benning said after five cases of the mumps had been discovered.
Troy Stecher is the only player with a confirmed test result. Chris Tanev, Nikita Tryamkin, Mike Chaput and Markus Granlund have presented symptoms.
Minnesota Wild assistant coach Scott Stevens was diagnosed with the mumps Monday. Shortly thereafter, players Zach Parise and Jason Pominville also were infected.
Wild coach Bruce Boudreau, who went through a mumps scare when he coached the Anaheim Ducks in 2014, tried to remain optimistic.
"What can you do? You just sit there and go, 'Here we go,'" Boudreau said.
Mumps is a virus that causes swollen and tender glands, particularly the salivary gland. It also causes flu-like symptoms such as fever and body aches. Mumps is spread through respiratory droplets of saliva and mucus from the nose, mouth and throat. It can be present in a person for up to two weeks before symptoms arise.
MCPHEE TO ATTEND GM MEETINGS
Golden Knights general manager George McPhee will attend the GM meetings, which run Monday through Wednesday in Boca Raton, Florida. Among the topics to be discussed are the bye weeks in the NHL schedule, the offsides challenges, the concussion protocol, overtime and the shootout.
"I haven't seen the agenda yet," McPhee said Wednesday. "But I'll look at it over the weekend, and I'll be prepared to participate in the discussions."
McPhee said he probably won't make any transactions at the meetings.
"These meetings are important because they ultimately affect hockey all over the world," he said. "So we take these meetings pretty seriously. We can focus on the game and discuss the things that impact the game."
Steve Carp's weekly NHL notebook appears Sundays. Contact him at scarp@reviewjournal.com or 702-387-2913. Follow @stevecarprj on Twitter.
Week's three stars
1. Scott Darling, Chicago. The Blackhawks' backup goalie was stellar in wins over St. Louis and Pittsburgh.
2. Mikael Backlund, Calgary. The Flames' leading scorer has five goals during the team's six-game win streak.
3. Brad Marchand, Boston. He is finding the net every game as the Bruins make their playoff push.