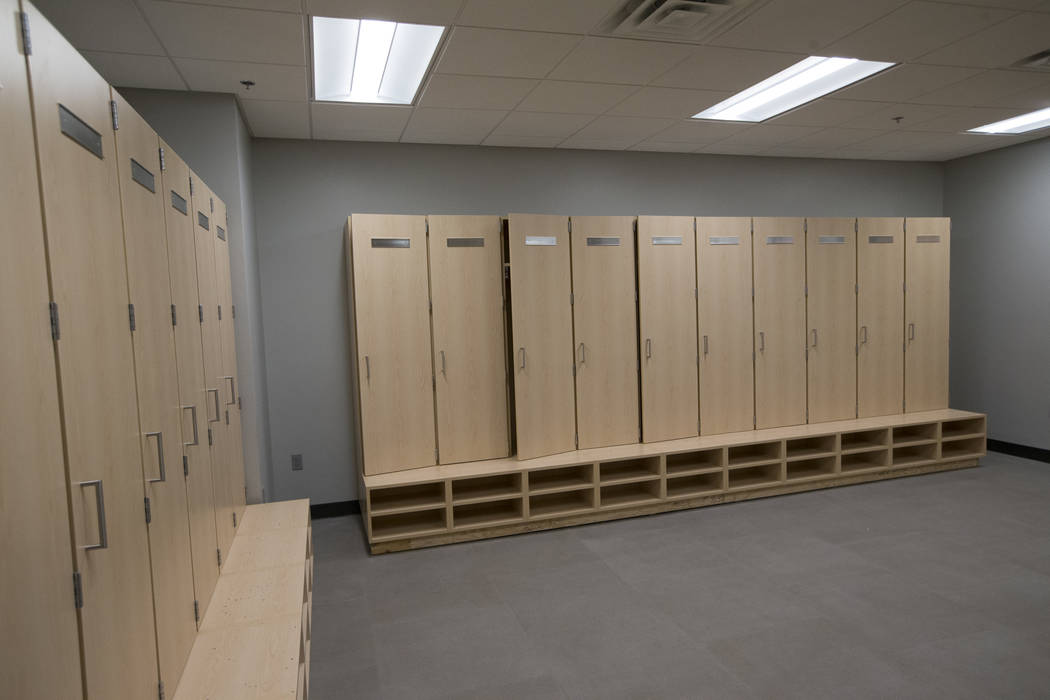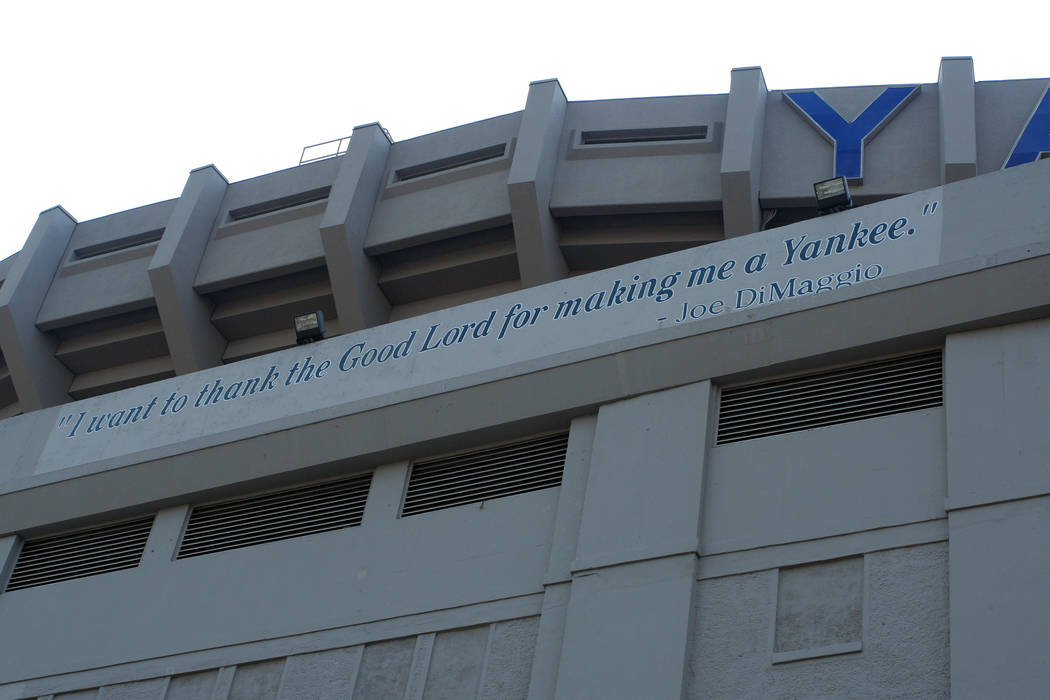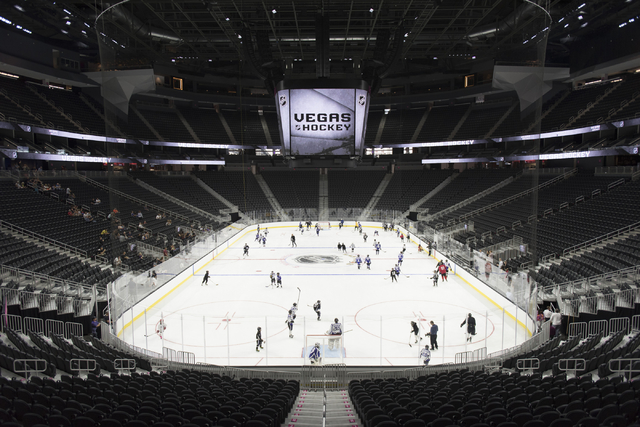 The Golden Knights' locker room at T-Mobile Arena is just about ready for occupancy.
The dressing stalls are in place. The carpeting is down. They're still tinkering with the lighting but that will get resolved soon enough.
But one thing is still missing.
The room, which seats 23 players, has no inspirational message on the walls.
Hockey is no different from any other sport. Words that are meant to motivate, inspire and evoke pride can be found in virtually every locker room, from junior high to the pros. Doesn't matter the sport.
At Notre Dame, football players are expected to "Play Like a Champion Today." At Yankee Stadium, "I want to thank the Good Lord for making me a Yankee," which Joe DiMaggio made famous, has lasted at three different versions of the Bronx ballpark.
And one day, when the Las Vegas Raiders christen their new domed stadium off Russell Road, "Just Win Baby," "Commitment to Excellence" and "Pro Football's Most Dynamic Organization" will find their rightful place for all to see.
So what words can be expected to motivate the Golden Knights?
Usually, teams rely on others to provide the inspiration. It could be a military leader like Sun Tsu. It can be a former world leader like Winston Churchill or a former president such as Teddy Roosevelt. It could be something spiritual, like from Dr. Martin Luther King. Usually, it's a famous coach like Vince Lombardi or John Wooden who provide the motivating words. Maybe King Arthur or Sir Lancelot can provide something catchy.
Look for the same at the team's locker room at City Bank Arena, the team's practice facility adjacent to Downtown Summerlin that is close to completion.
Murray Craven, the Knights' senior vice president who has overseen the build-out of the T-Mobile locker room, said locker room slogans usually are organically grown.
"These things usually evolve over time," Craven said. "I can guarantee you Bill (Foley) will have something up on the walls. He's got all the West Point history to draw from."
Foley, a West Point graduate (Class of '68) who is the team's majority owner, has plenty of options. He can go with Douglas MacArthur. He can use something from Dwight D. Eisenhower or George S. Patton. Heck, he can even go back to Ulysses S. Grant and George Custer, though he might want to steer clear of Custer.
He could also borrow a phrase from some Hall of Famers with connections to West Point. Red Blaik, the longtime Army football coach, Bob Knight, who coached basketball at Army, Bill Parcells, who was an assistant football coach at West Point, or Mike Krzyzewski, who played for Knight at Army, all have quotes that others have used.
"I've got a couple of ideas," Foley said. "But I want it to be a surprise."
Perhaps Knights head coach Gerard Gallant might come up with something clever. Or one of the players may have an idea from a previous stop. Even general manager George McPhee might make a suggestion.
"It'll probably be a collaborative effort with Bill, George, the coaches and the players," Craven said.
But come Sept. 26 when the Knights play their first preseason game against Los Angeles, something inspirational likely will be on the walls or above the door that leads from the room to the ice.
"Right now, it's a blank canvas," Craven said. "But that'll change soon."
More Golden Knights: Follow all of our Golden Knights coverage online at reviewjournal.com/GoldenKnights and @HockeyinVegas on Twitter.
Contact Steve Carp at scarp@reviewjournal.com or 702-387-2913. Follow @stevecarprj on Twitter.
Motivational message
NHL teams have some sort of message or quote on locker room walls meant to inspire players. A few of the phrases and quotes from around the league:
Anaheim Ducks —"It's amazing what can be accomplished if no one cares who gets the credit."
Boston Bruins — "We are what we repeatedly do. Excellence, therefore, is not an act, but a habit."
Calgary Flames — "Always earned, never given."
Columbus Blue Jackets — "You deserve what you settle for."
Minnesota Wild — "Everyone has the will to win. Only the champions have the will to prepare to win."
Montreal Canadiens — "To you from failing hands we throw the torch. Be yours to hold it high."
Philadelphia Flyers — "The harder the battle, the sweeter the victory."
Pittsburgh Penguins — "You are either in … or in the way."
Toronto Maple Leafs — "Play fast. Play right."
And from the legendary Charlestown Chiefs of the movie "Slap Shot" —"We supply everything but guts."
Source: Team websites, Review-Journal research