Golden Knights praised for building successful expansion team
Updated May 26, 2018 - 5:14 pm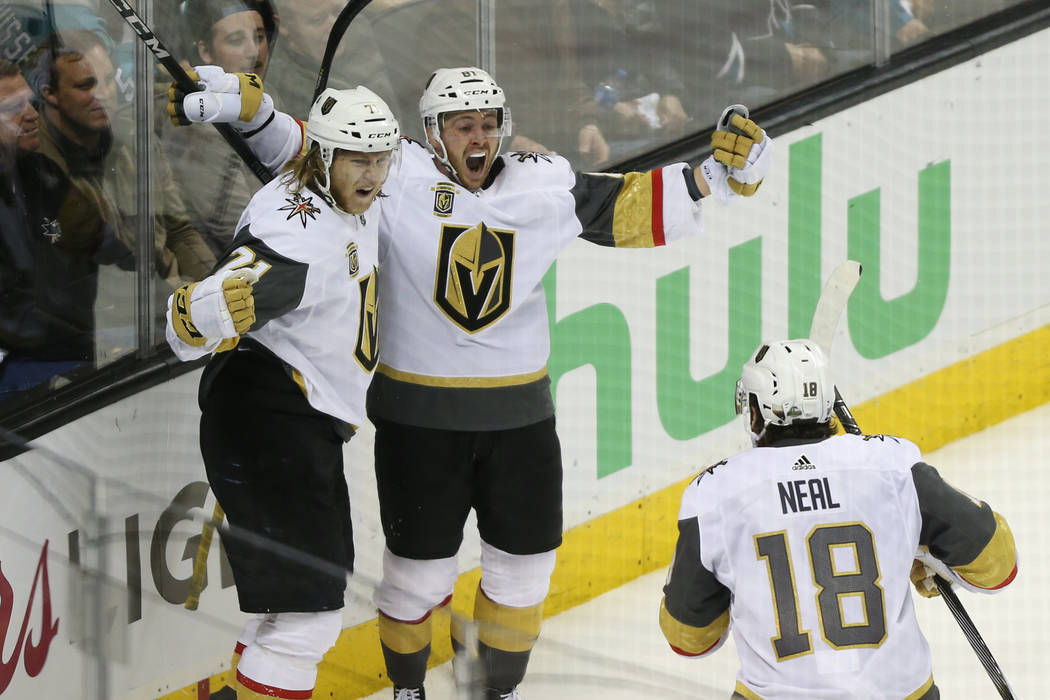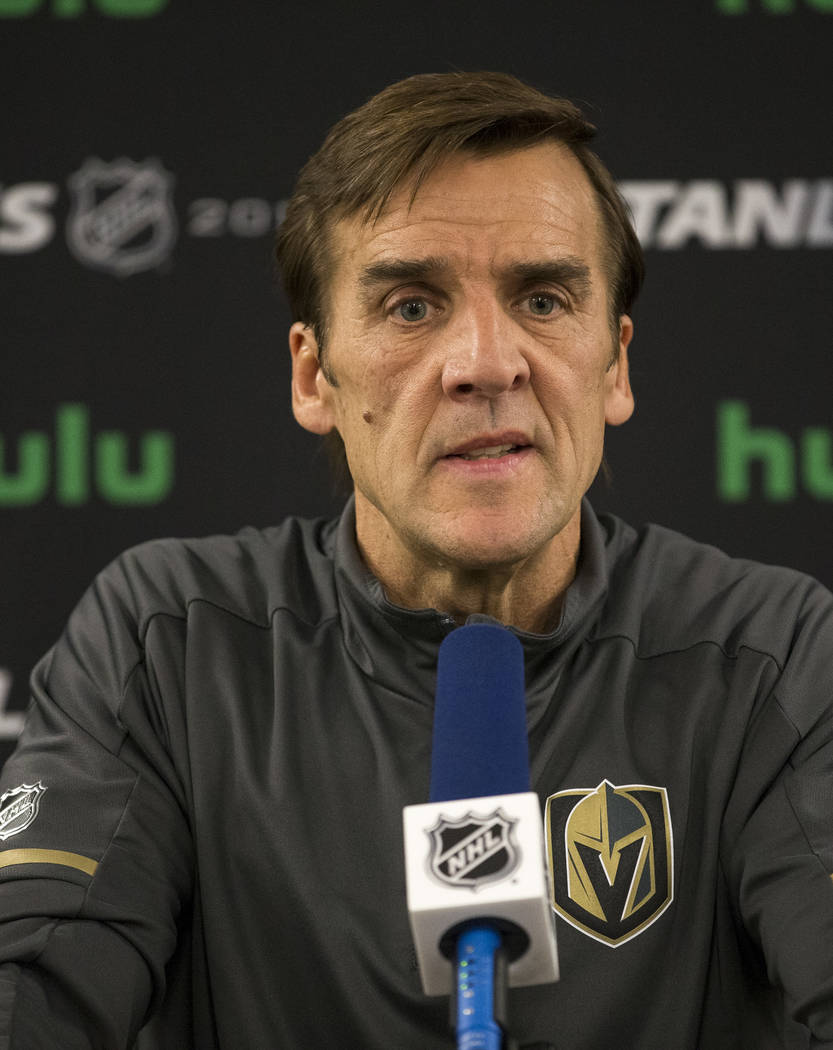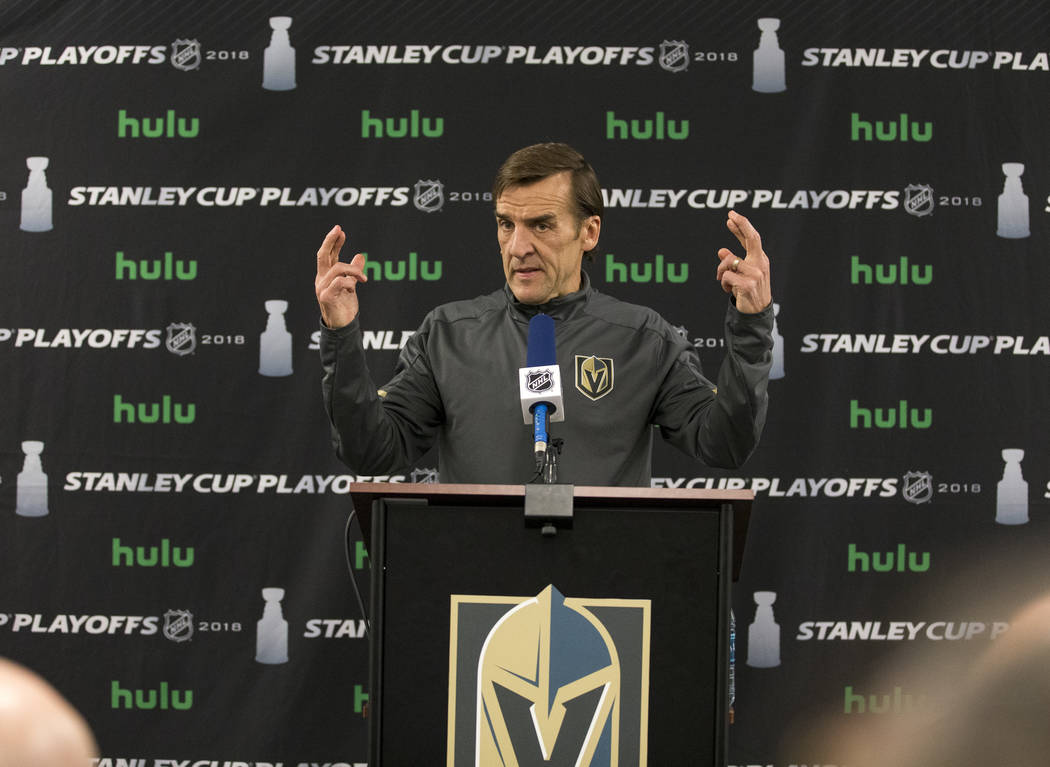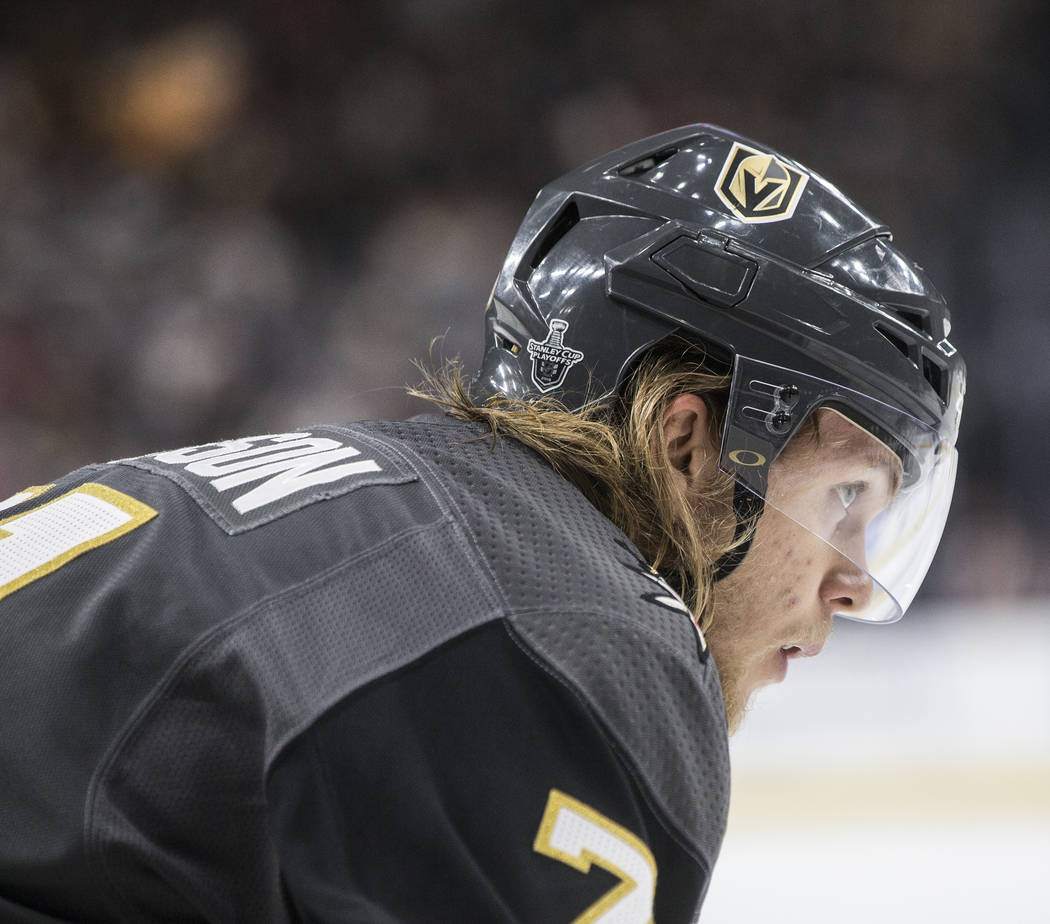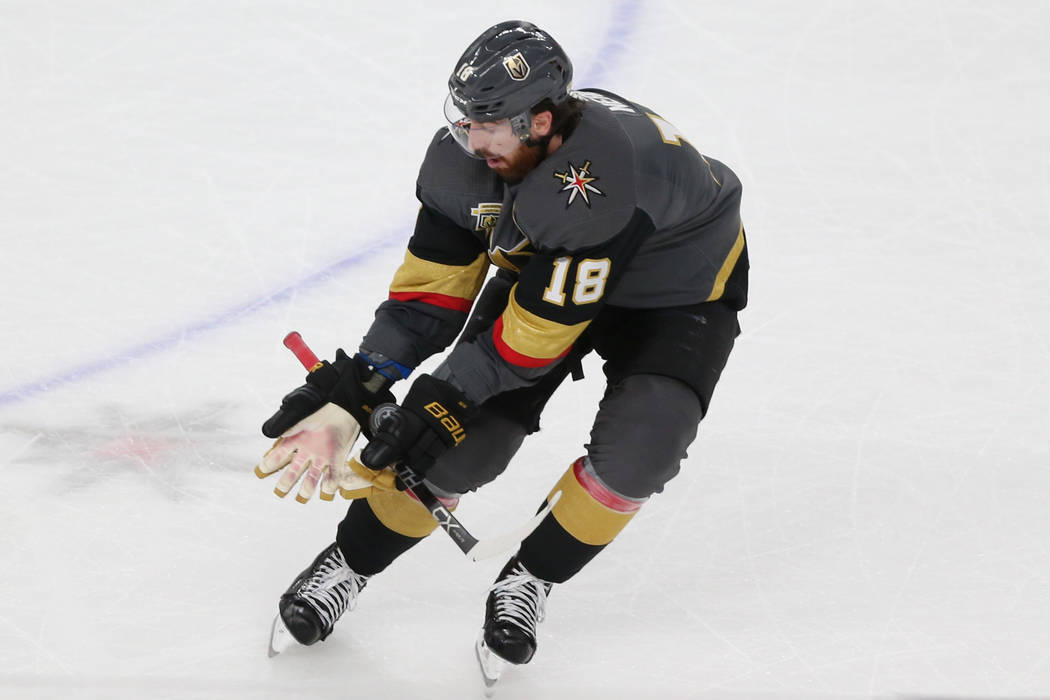 Hey, Seattle, this wasn't as easy as it looked.
The Golden Knights made it appear simple in building a team that has reached the Stanley Cup Final in their inaugural season. But the Knights' success was the result of meticulous planning and working within the parameters of a set of rules designed to give them a chance to be competitive.
Granted, nothing was guaranteed. No one forced teams to make side deals with general manager George McPhee that boomeranged on them. (Yes, you Florida, Minnesota and Columbus.)
But the consensus among NHL team owners and executives is things will be a little different when the time comes for Seattle to stock its franchise for the 2020-21 season. The league is expected to approve the city as its 32nd team at the Board of Governors meeting June 20 in Las Vegas.
"What's happening in Vegas is great for the NHL," Minnesota Wild owner Craig Leipold said. "Sure, Vegas had more favorable draft rules, but the real story is the coaching and makeup of this team. As a hockey fan, I love watching it."
Paul Fenton, the Wild's new general manager, said: "The expansion rules changed between Vegas and Nashville quite a bit, and it's really interesting. I'm going to be curious to see how they change it even more when Seattle comes in in a couple of years."
Leipold said: "I'll be involved in that if I can. Trust me, it won't happen again."
Los Angeles Kings president Luc Robitaille also expects many teams to have a more cautious approach at the next expansion draft.
"I think a lot of GMs and a lot of executives will probably address the expansion draft differently next time," he said. "I think a lot of teams were scared to lose some players who were making moves and ended up giving more than what they expected other than keeping that one guy, and I think it will be handled differently by everyone next time around."
Chicago Blackhawks assistant GM Norm Maciver agreed.
"I think teams will be more cognizant of the rules as it pertains to Seattle," he said. "We all thought they'd get good players because we could only protect a certain amount of players. But no one saw this coming, making the finals in their first season."
And while everyone is surprised to see the Knights playing for the Cup, nobody is begrudging the way they went about building their team.
"I do think it's great for our league," Tampa Bay Lightning general manager Steve Yzerman told NHL.com. "Las Vegas was awarded a franchise, and they paid a significant franchise fee to come into the league ($500 million). I think looking back, and I'm speaking a little bit out of turn here, but looking back at our league and the history of expansion, it's tough in some of the markets that … if that team doesn't have a chance for a few years, it's tough to grow that fan base.
"The rest of the league, it was tough on us because we were losing good players, but I think (commissioner) Gary Bettman did the right thing. I don't think anybody knew (the Knights) were going to be this competitive."
John Davidson, Columbus' president of hockey operations, said: "Through the expansion rules Vegas had a chance to get off to a successful start, and good for them. Now they're playing for the Cup. That's what dreams are made of."
Davidson said the team has no regrets over exposing William Karlsson in the draft, even though he had a career season with 43 goals and 78 points as the Knights' top centerman.
In the side deal with the Blue Jackets, the Knights drafted David Clarkson, which took his $5.25 million salary off Columbus' books, then were allowed to draft Karlsson. They also got two draft picks.
"Good for Will. He's a great kid," Davidson said.
"Vegas' timing was good. We were in a rebuild for five years, and we had turned the corner the year before. We had more good players than before, so we knew we would lose someone good."
Fenton was the Nashville Predators' assistant GM during the expansion draft, when the team lost veteran forward James Neal to the Knights.
"Different things happen for different reasons," Fenton said. "We started preparing in Nashville for it, and it really affected some of our signings and what have you. It's real easy to sit here now and throw stones and say this guy did this and this guy did that. We lost James Neal. We could have done something else to make it happen.
"I'll never throw stones at anybody, it's really hard to sit in this position. What (former Wild GM) Chuck (Fletcher) had to go through. I read a lot of stuff that's saying he did the wrong thing. I look at it and say, 'What would I have done?' Well, I'm not gonna tell you what I would have done, but there's a lot of people out there that don't look like they made the right decision."
Robitaille said everyone figured to lose a good player.
"We knew the night of the expansion draft they were going to be competitive," he said. "You looked at the players that were available to them, and there was a lot of talent for them to pick from.
"George is a really smart guy. The team that's still playing in Washington is the team he built. There's a lot of players he brought in. You can see the type of general manager he is."
More Golden Knights: Follow Golden Knights coverage at reviewjournal.com/GoldenKnights and @HockeyinVegas on Twitter.
Contact Steve Carp at scarp@reviewjournal.com or 702-387-2913. Follow @stevecarprj on Twitter.