Golden Knights sign top three draft picks, two free agents
Updated July 15, 2017 - 5:59 pm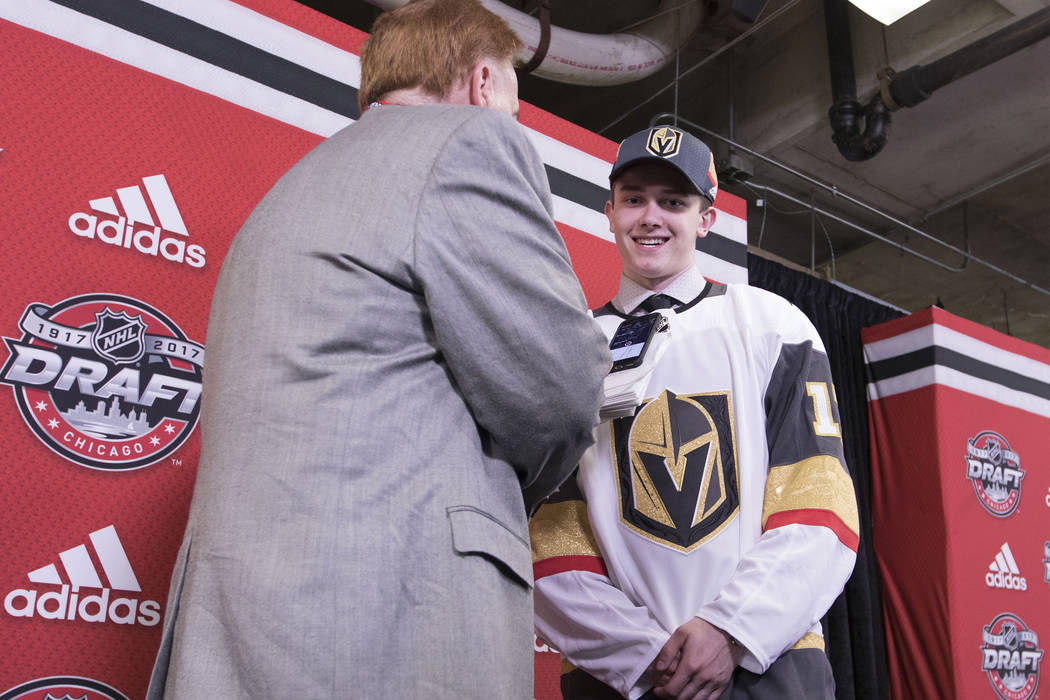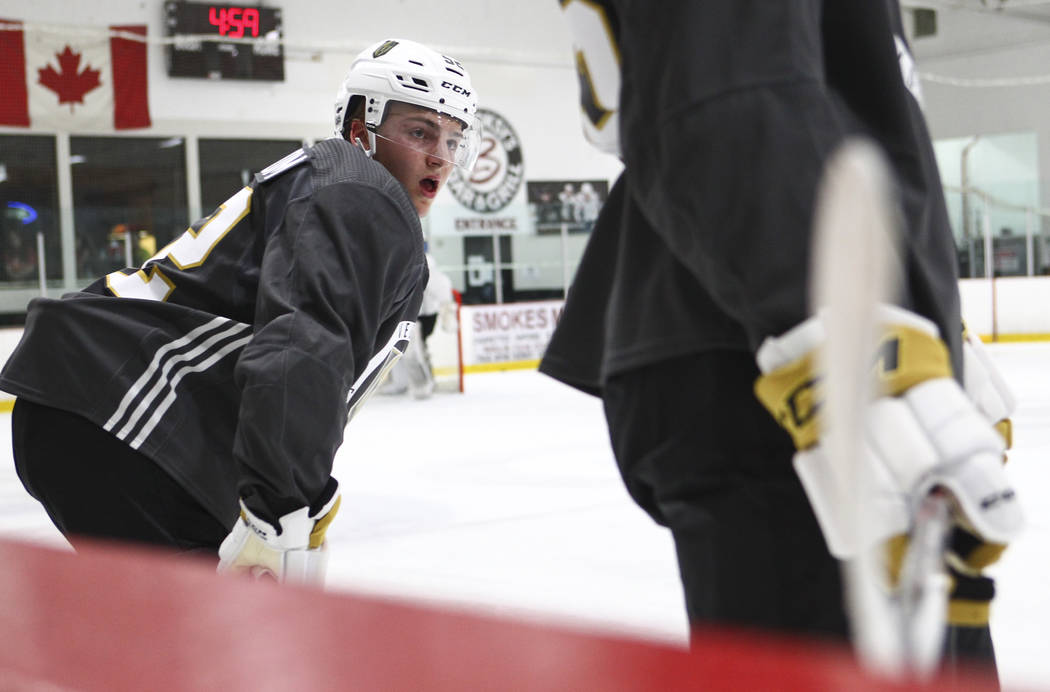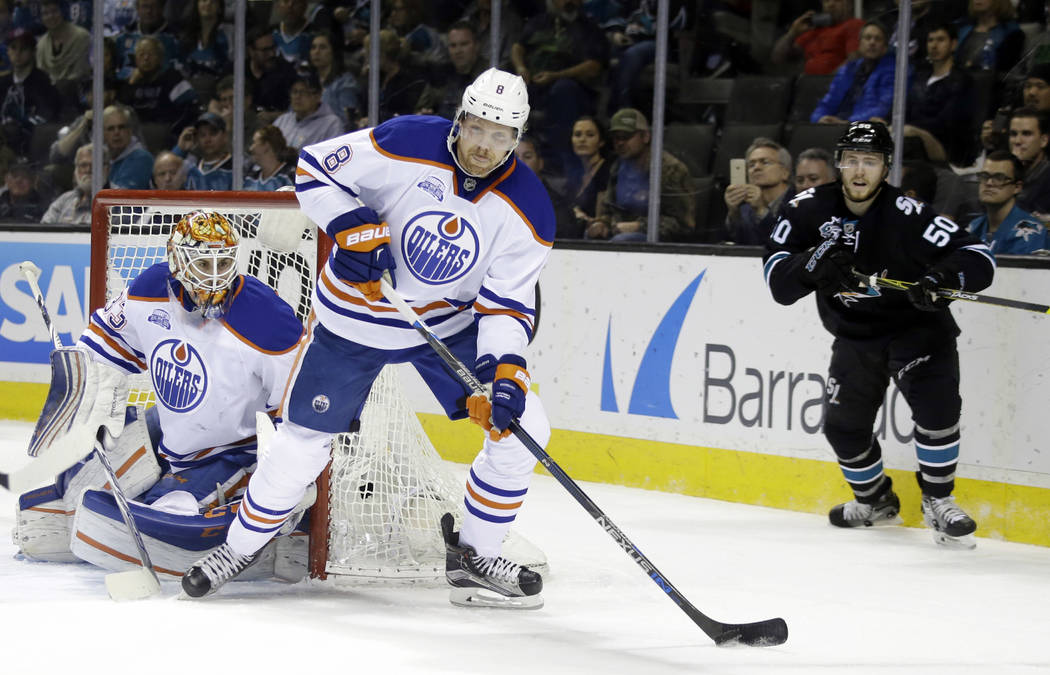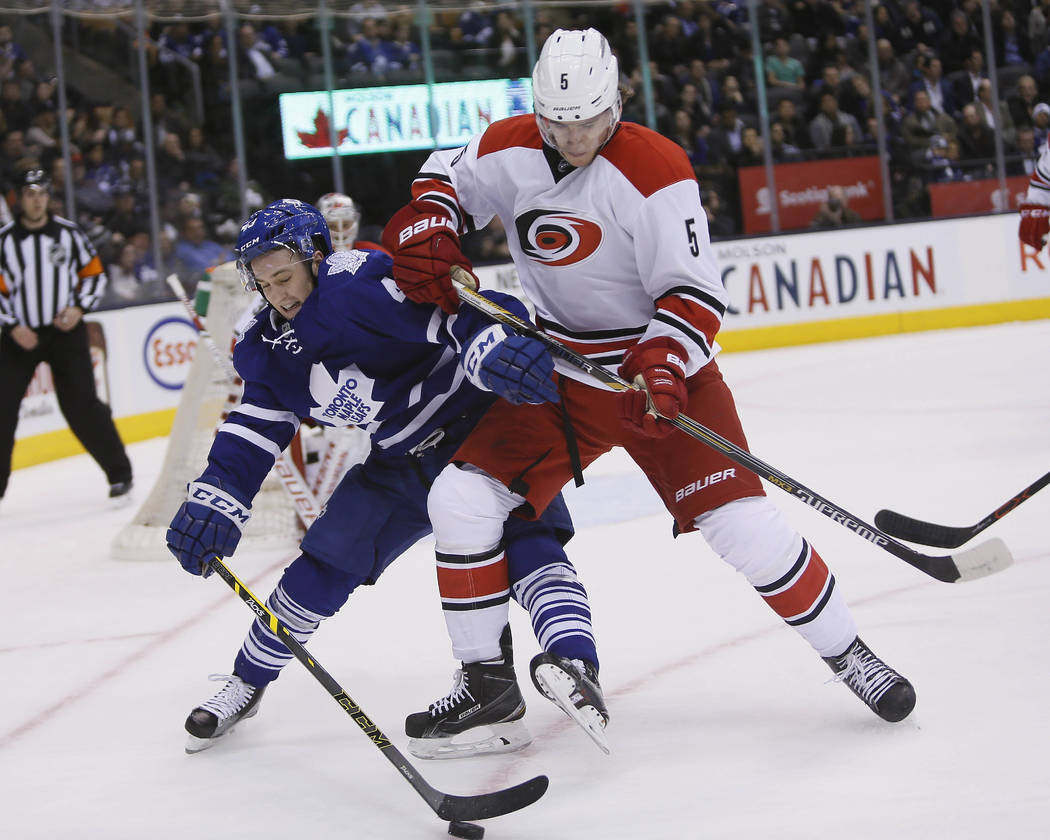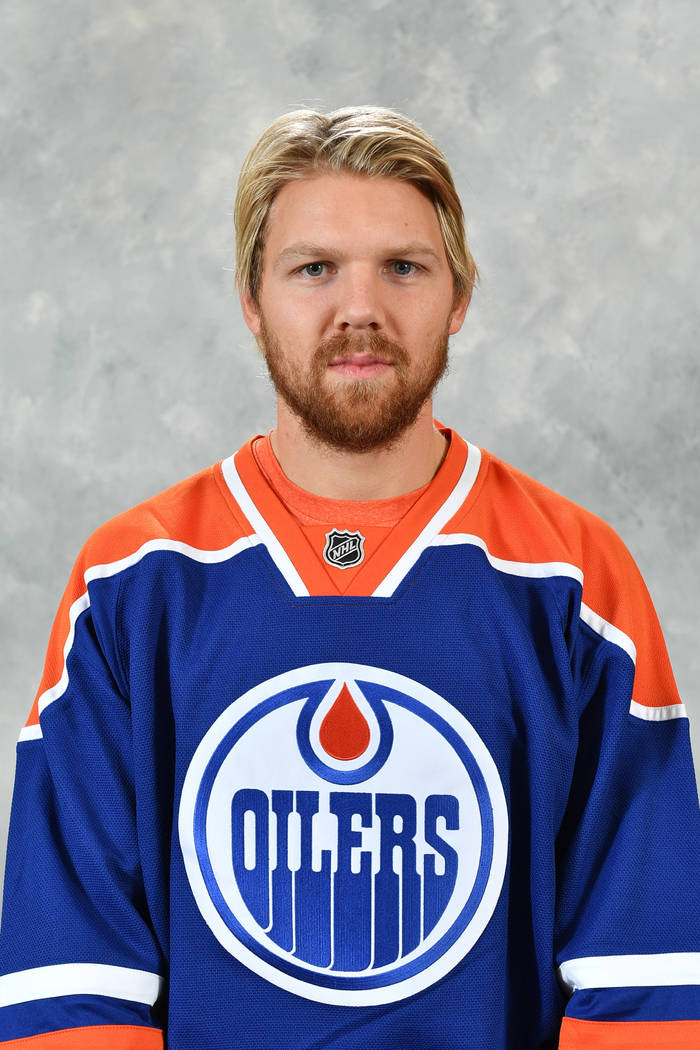 Cody Glass' days of bumming rides are about to end.
Same for Nick Suzuki. Erik Brannstrom also might go car shopping.
The Golden Knights' top three draft picks in the NHL Entry Draft signed three-year entry-level deals Saturday. The NHL expansion team also re-signed left wing Brendan Leipsic and defenseman Griffin Reinhart to two-year deals.
"I'm glad it's done," Glass said from Winnipeg. "I don't let money change me. I see it as getting another step closer to the NHL."
Suzuki said he never anticipated any problems.
"I wasn't too worried about it," he said from London, Ontario. "But I'm happy to have it behind me, and I can just focus on hockey and getting ready for training camp."
Glass, an 18-year-old center from the Portland Winterhawks, was the No. 6 pick overall. Suzuki, an 18-year-old center who played for the Owen Sound Attack, was taken No. 13. Brannstrom, a 17-year-old defenseman from Sweden, was the No. 15 pick.
The Knights did not disclose financial details of their contracts.
But according to the NHL's Collective Bargaining Agreement, a max entry level deal is worth $925,000 per year, and no signing bonus can exceed 10 percent of the total value of the contract.
It's likely Glass received the maximum for three years, which would have been $2.775 million. His signing bonus would be 10 percent of that figure, or $277,500. He can buy a nice set of wheels with that.
"I train halfway across town," Glass said. "Sometimes it's hard to get rides from my dad and my brother. So I'll probably look at getting a car."
Suzuki said the same thing.
"I don't have a car, so I'll probably look into buying something," he said.
Brannstrom showed his joy by going on Twitter: "Unreal feeling to have signed my first NHL contract with @GoldenKnights, couldn't be more excited for what's coming up!"
The other signings involved players taken in the NHL Expansion Draft. Leipsic was with the Toronto Maple Leafs and Reinhart the Edmonton Oilers. Both were restricted free agents.
Reinhart's deal has an average annual value of $800,000, and Leipsic's is worth $650,000 annually. Their signings put four of the team's five restricted free agents in the fold. Oscar Lindberg and Teemu Pulkkinen also signed in July.
Defenseman Nate Schmidt is the only holdout, and his case is scheduled to go to arbitration in August. He made $875,000 last year with the Washington Capitals, who left him unprotected in the expansion draft.
One player who will not be joining the Knights this season is forward Nikita Gusev, who was acquired via trade June 21 from the Tampa Bay Lightning. Gusev has decided to remain with SKA St. Petersburg of the Kontinental Hockey League, having agreed to a two-year extension. The 25-year-old left wing probably will play for Russia in the 2018 Winter Olympics, though the Knights still retain his NHL rights.
Contact Steve Carp at scarp@reviewjournal.com or 702-387-2913. Follow @stevecarprj on Twitter.
Ready to shop
The Golden Knights on Saturday signed their three first-round picks from the June 23 NHL Entry Draft. Each received a three-year entry-level contract and an unspecified signing bonus. All three figure to go shopping for cars.
Here's a suggestion for each one:
Cody Glass — He's a working-class kid from Winnipeg. He might be in the market for something dependable or reliable. Perhaps a Toyota SUV.
Nick Suzuki — London, Ontario, is his hometown, which is between Toronto and Detroit. He might be leaning toward an American-made car, maybe a GMC Yukon or a Chevy Camaro.
Erik Brannstrom — This is simple. He's from Sweden. It's Volvo all the way. Perhaps he buys an electric car to save on gas.
Steve Carp/Review-Journal